The dog, she explains, is called Luna, and was a lockdown purchase, along with a new car, a furniture set, and a fingerboard ramp so that she can do skate tricks at home. Ulven tells me that it's been nice to slow down a bit - ironic, perhaps, for an artist commonly described as 'bedroom pop.' I can't imagine Ulven ever slowing down, though: she brims with enthusiasm, speaking in a charming accent which flickers between Norwegian and American, veering from topic to topic at Gilmore Girls-levels of velocity. She frequently interrupts herself: to yell at Luna or her sister, to make coffee, to exclaim that there's 'underwear everywhere!' - it's a wild ride.
Ulven's story is the stuff of Gen Z fairytales - in fact, Ulven has just collaborated with illustrator Tillie Walden on an incredibly lovely biographical graphic novel (free to read), which, fittingly, casts Ulven as a storybook heroine. Born in Horten, a small, sleepy Norwegian coastal town, Ulven began writing her own songs and uploading them to SoundCloud when she was just 16. It was 2017, and many LGBT teens - hungry for role models and representation - were gathering on sites like Tumblr, forming passionate, forensic fandoms around the people and things which made them feel seen.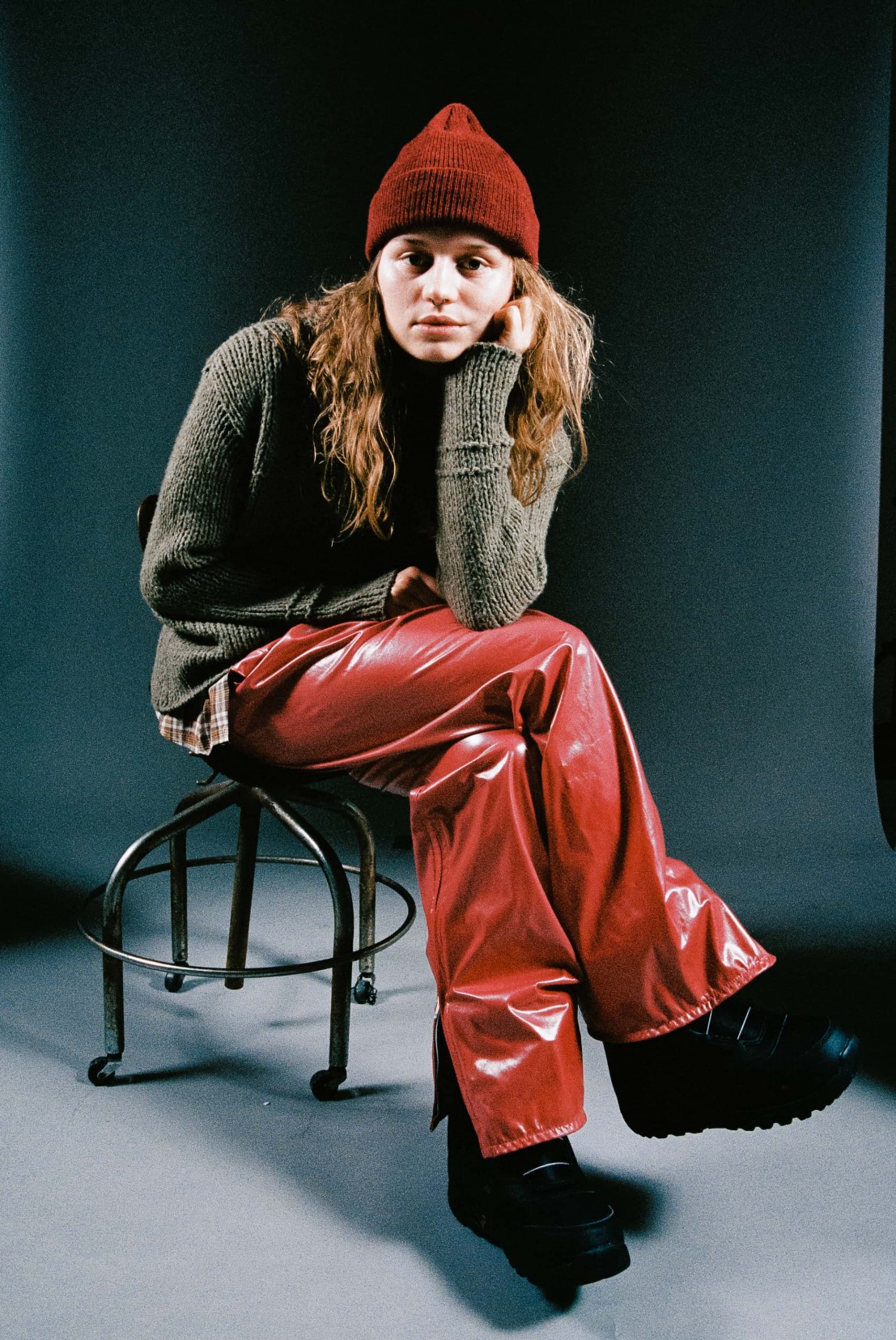 Ulven is queer, and her songs - sweet, forthright odes to queer yearning and secret crushes - struck a chord with this effusive, super-sincere strand of internet culture. This is perhaps unsurprising, given that Ulven is very much a native: she describes how she obsessively watched and rewatched Glee in 2015, the year she came out, and how important the characters Brittany and Santana were to her while she was coming to terms with her own sexuality. One track - "I Wanna Be Your Girlfriend", took on a life of its own, amassing millions of streams. In certain corners of the queer internet, the song has taken on a totemic quality, generating hundreds of tributes: fancams, graphic art, fanfic titles. It's easy to see why: anyone who has ever harboured the hot, pulsating shame of an illicit crush will find it hard not to sympathetically twinge at lines like "I don't wanna be your friend, I wanna kiss your lips/ I want to touch you, but not like this." Ulven's songwriting has an innate anthemic quality, capable of combining an almost universal relatability with the intimacy and super-specificity of a diary entry.
By 2018, Ulven was going for coffees with record label execs. By 2019, she was touring the world. When the world locked down in 2020, she was super burned out, having just come off a punishing tour of Europe and North American tour: "2019 was a very, very fast-moving year for me. I spent so much of it on tour, and I'm a newly established artist, so it wasn't like I had servants pouring me freshly squeezed orange juice, you know? It was a baptism of fire, spending five weeks in the same van. I didn't have the space to really think about my life."
Lockdown has been pretty good to Ulven. She's been taking long walks around the forest near her home in Oslo and catching up with her family. She's even made some new friends, who she's been hanging out with, and "getting wasted in the forest" (this is, I think, the Norwegian version of cans in the park). And she's finally had that space to think: "I think I've been able to realise some things about life I don't think I'd have ever realised if I'd just kept going, kept going, kept going.." And what are those things? "Things about living generally, I guess. Learning how to be a person. Like it takes time to build a life. I haven't felt all that established in my life yet."
The result of all that thinking is if I could make it go quiet, Ulven's debut studio album. An "emotional recap" of the last year, it takes the essential ingredients of Ulven's sound - candour, yearning, self-awareness - and soups them up, coating them in glittering guitars, snappy percussion and big, blustering choruses. While a lofi artist suddenly goes big and shiny on their debut album, it's easy to suspect label intervention, but this isn't the case with Ulven: she retains full ownership of her music, releasing independently through distribution service AWAL and her own record label, World in Red. The roll-out for the records has been similarly low-key. No music videos have been released thus far, and Ulven has largely eschewed the trend of drip-releasing zillions of tracks from the album before launch day, instead sticking to a very reasonable four singles. "I think the way to build up buzz these days is to keep things a little quiet", she notes.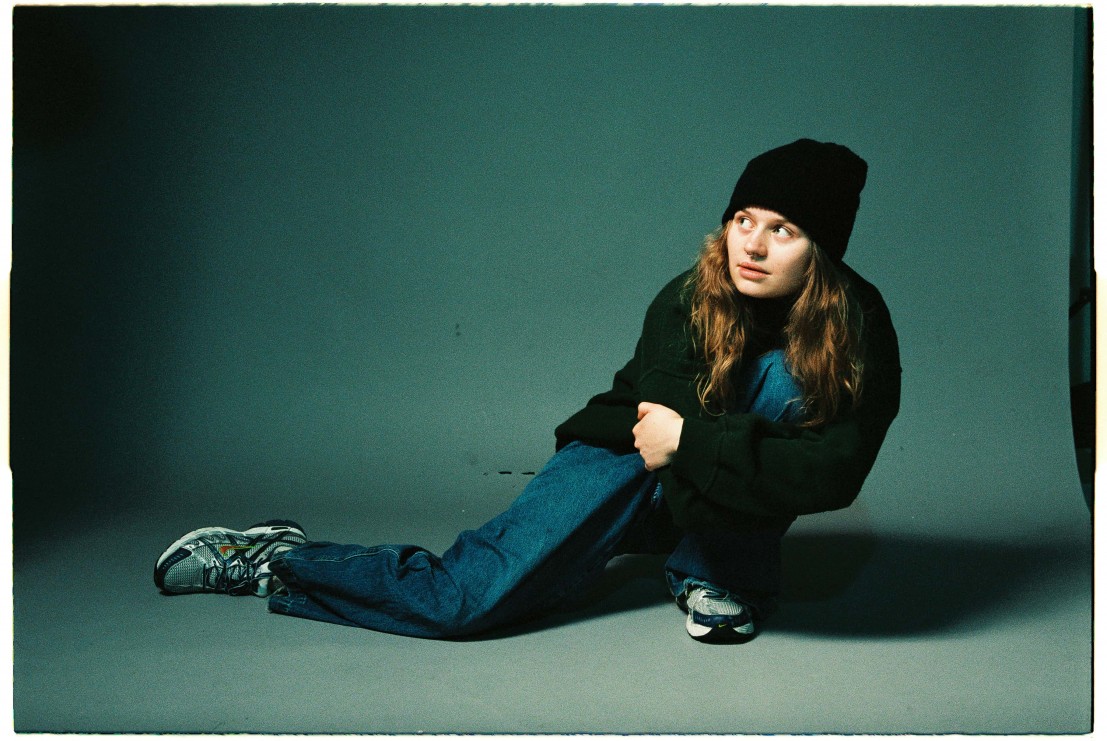 It must have been something of a culture shock, then, to work with FINNEAS, brother of Billie Eilish (who reportedly described Ulven as 'bonkers') and one of the few name-recognition producers working in pop music right now. Finneas worked on "Serotonin", the first single from the album - a nervy, therapised bop, which finds Ulven sing-speaking about "intrusive thoughts / Like cutting my hands off / Like jumping in front of a bus" over clattering production and a big, surging pop chorus. It's almost stadium-ready - Ulven wryly refers to the single as "Girl in Red 2.0."
Despite this newfound shininess, Ulven's longtime fans who value the scrappiness and honesty of her previous work won't be disappointed. "Hornylovesickmess" deals with sexual frustration on tour, one of the unspoken downsides of being a rockstar. "I wanted to write about my life on tour, but I didn't want to be like a 'Yeah, I made it!' song", Ulven says. "Basically, the song is about how I'm a shitty person. And I'm very horny, and I'm stuck on this bus with a bunch of dudes."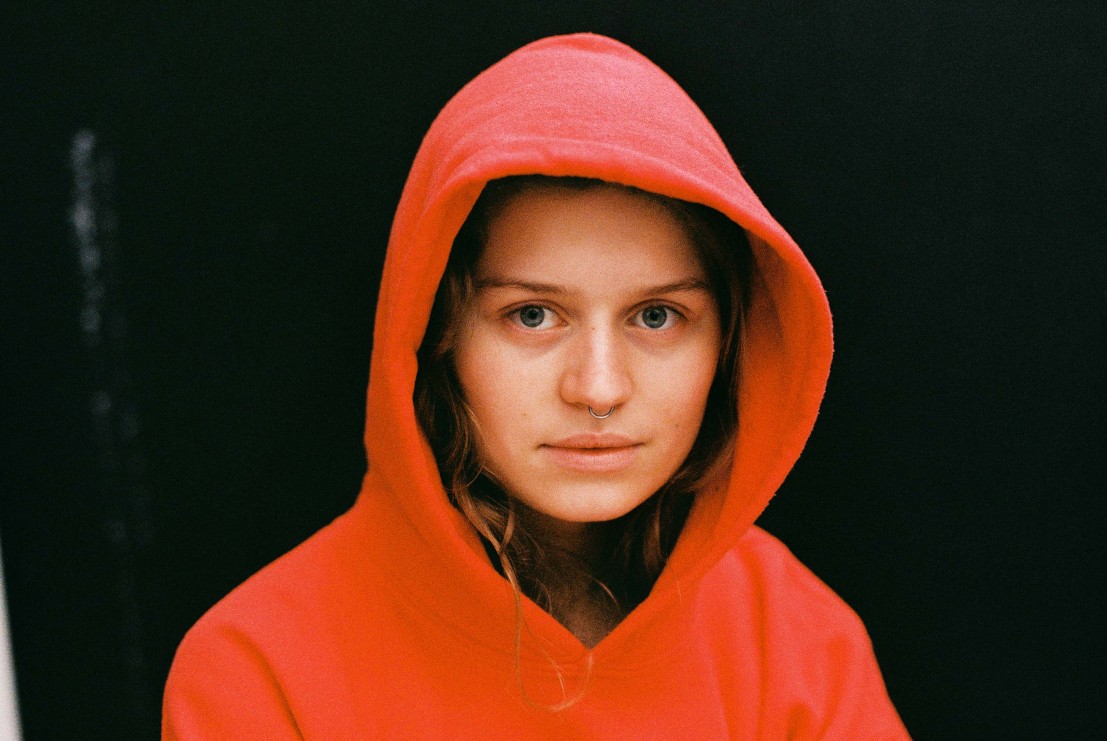 In fact, 'I'm a shitty person' is one of if I could make it go quiet's overarching themes. Throughout if I could make it go quiet, Ulven constantly casts herself as the romantic antihero, self-destructing her relationships then spitting with rage at the sight of her lover with someone else. "I'm in the same city as you / But I still don't come through / Cause I've got so much to do / That's the shittiest excuse", she mourns on "Hornylovesickmess", before railing at her lover: "You stupid bitch, why can't you see/ The perfect one for you is me." Ulven isn't afraid to cast herself as an unsympathetic narrator: "I know that the reason why I'm sad is because of me. I think I have the ability to be like, holy shit, I actually completely messed up this thing."
She sees this extreme self-awareness as an unavoidable side-effect of songwriting: "I think songwriting innately makes you very self-aware. Unless you write about every situation where you've been a douchebag but you pretend that everyone else is the one being a douche-bag… I mean, I guess you could do that?"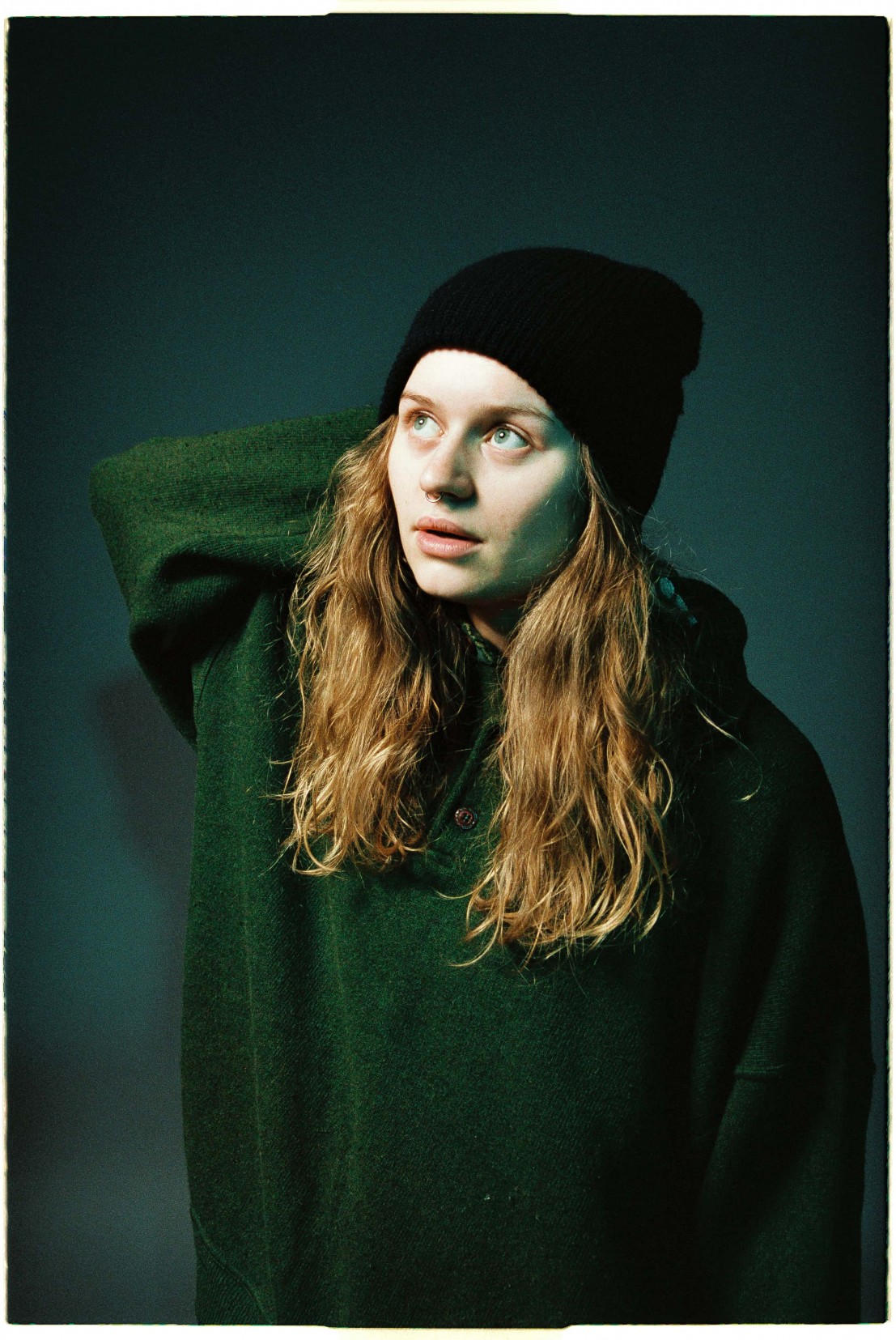 Self-awareness is a useful thing for a young artist to cultivate. Ulven has already been on the receiving end of some controversy. When I mention her cult status on TikTok - "do you listen to Girl in Red?" has become code for asking if a girl is queer - she expresses reservations about becoming a viral figure. "I see people go viral with a video, and then someone tries so hard to find something in that video that they don't think is okay. Then they're like, I hate this person."
There is a lack of control inherent in virality, which bears some similarities with being an artist: "People say so much weird shit online about me and my friends, and I'm like - I don't even know where you got that information from! But people don't care where they get their information from, as long as it feeds into their own personal echo chamber."
I ask if having such an engaged fanbase is a double-edged sword for a young artist trying to work out how to exist in the limelight: "I think all fans hold artists to a really, really high level of standards recently. Like, you'll see someone say something as a mistake, and people will be like 'I can't believe I ever trusted you!' There's a lack of understanding there, and it's just incredibly unrealistic. There's no room to grow as a person anymore. And life is literally just about growing… wow, that's so deep! Put that on a t-shirt, man."
if I could make it go quiet is out now via AWAL