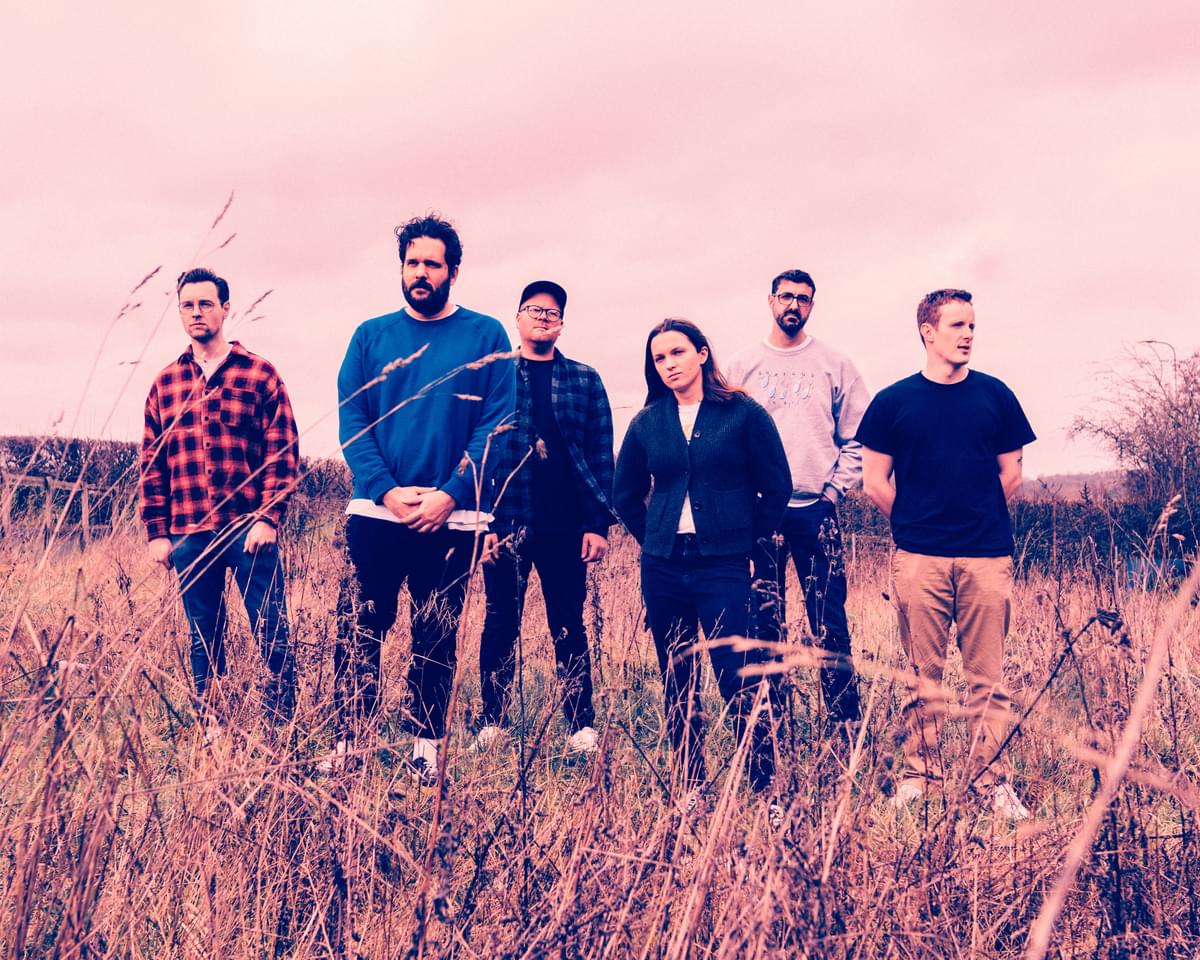 Lakes and the radiance of common ground
03 May 2023, 11:00
Original Photography by Estie Joy
Watford sextet Lakes tells Amy Albinson how they pushed past the anxieties of their previous full-lengths and focused on personal moments that elicit deep joy to make new record Elysian Skies.
As vocalist Roberto Cappellina is quick to admit, a mathy, twinkly emo band is not an easy sell.
He's sat in his living room, just a few miles north from the town of Watford that the group collectively call home. Only a handful of days remain until the release of the band's third full-length, Elysian Skies, a record he warmly refers to as "our version of a happy album."
Self-described as "glock-rock" in a nod to the glistening glockenspiel that decorates the triple-guitar outfit, the six-piece have found a home in the hallmarks of midwestern emo. From off-kilter time signatures and intricately plucked guitars to the occasional trumpet solo, there's audible influences from the likes of American Football, Braid and Cap'n Jazz running through the group's discography. It's a genre well known for its niche appeal, and a notion not lost on Cappellina. "We're all kind of realists," he confesses with a smile, "the pool of people that you need to reach is not that obvious, but they're out there."

While their sonic roots may be firmly grounded in emo's second wave, the origin of the band is a little less conventional. Having previously played in bands with now-drummer Matthew Shaw, the two went their separate ways before an out of the blue message struck up a songwriting partnership. "[Matt] was like, 'look, I've written these acoustic demos with no vocals, do you fancy writing to them?'" Cappellina recalls. "I was like yeah sure and he's like 'ok, great. I've named them all after lakes as just like a naming convention rather than calling them Demo 1, Demo 2, Demo 3.'"
Penning lyrics across the next couple months, the pair tracked the songs at Shaw's house. "We soon realised that we needed to at least try and play one show, so we got in touch with some people that we knew. Sam, I'd worked with her at HMV, Charlie, [the] bass player, I knew him from just like the scene, and then Rob both Matt and I had been in a band with years ago." As the duo formed a live group around their home recordings and released their first two EPs, Lakes quickly took on a life of its own. "It just kind of all came together really. Bit unorthodox to be honest, not the usual way bands form," he laughs.
With a completed lineup consisting of Roberto Cappellina, Matthew Shaw, Gareth Arthur, Rob Vacher, Charlie Smith, and Sam Neale – who would later be replaced by Blue Jenkins – the group ushered out their debut album The Constance LP in late-2019. It's a record they jovially regard as their math-rock release, preceding self-defined emo breakthrough Start Again in 2021.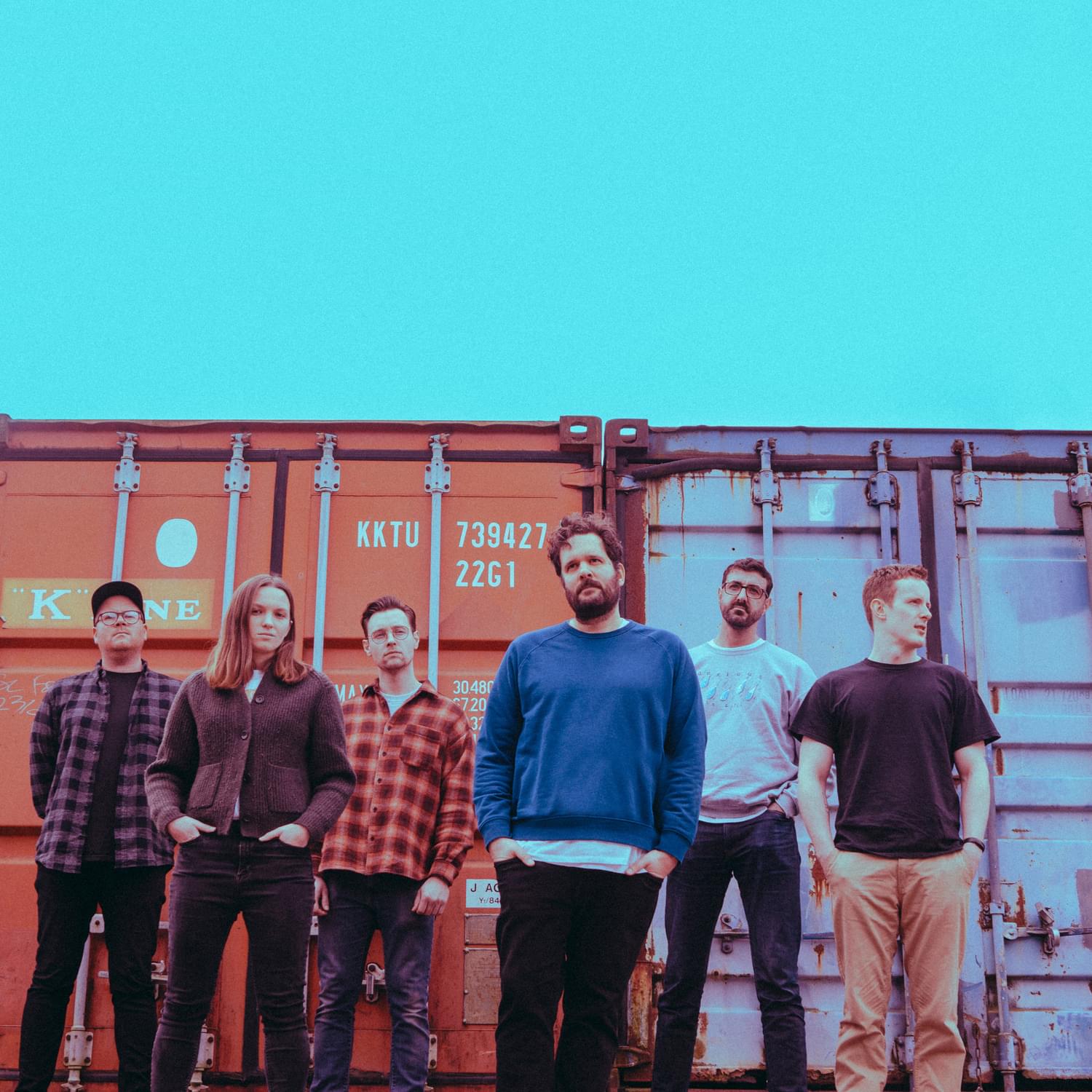 Arriving at their third full-length, it's notable that the group consider Elysian Skies to be the post-rock album. Working with Tom Peters on production duties, there's a heightened cinematic nature at play in their songwriting. Now consciously embracing the bliss and radiance of their collective experience, where Start Again explored darker themes in its emotion-clad lyricism, Elysian Skies emerges with a bright and hopeful focus. It also carries a fresh list of influences whose sonic intensities feed into the album's sound. Reeling off names, Cappellina suggests Deftones, Explosions in the Sky and "maybe a bit of Biffy Clyro," but also points to the two Low Level Owl albums of Appleseed Cast. "Those albums I believe were recorded in a school gym," he explains. "There's this natural reverb about the whole thing and it just sounds really sort of ambient. Even though our album doesn't sound like an ambient album... sonically, there's definitely elements that we've kind of drawn from that."
While it may seem like a defining choice to separate the band's full-length outputs into distinct genres, to Cappellina the styles all piece together as "part of the same world." Illustrating, he muses "because there are six of us, our influences and the music we listen to is so vast, there is so much crossover. I've got like pop sensibilities [and] Gareth, one of our guitarists, he's like a massive metal-head. The post-rock stuff comes from Rob. You could definitely run a thread through all of it."
Fast-forward through two EPs, two albums and on to a third, Lakes have by now far outgrown their DIY bedroom project beginnings. As he considers the common thread connecting the band's records, he laughs. "My knee jerk when you asked me was anxiety. I guess a lot of the songs or lyrics are sort of anxiety-based, although for this album – [though] there's still a bit of residual anxiety left over from the first two – we've made a conscious effort to write about things that make us happy and things that bring us joy."

Flicking through the new album's tracklist he pauses at the song "Joker". "I'm not great at parties, I never have been, but I've always been one of these people who eventually will be when coaxed," he explains of its origins. "I will come out of my shell, and that song is basically about the people, the company that you keep, and I guess just how lucky I feel sometimes just being surrounded by genuinely like comedy geniuses." Stopping again, he nods to the Fargo TV show and continues, "'Aces' is basically about being in Lakes and how much fun it is. Billy Bob Thornton's character in Fargo, his catchphrase is 'Aces' and, even though he plays like a massive arsehole in that show, in the band we tend to go through phases of using or overusing certain words… it kind of becomes like an in-joke."
As an act formed around friendships, both new and old, the recent departure of dual vocalist and multi-instrumentalist Blue Jenkins was a poignant shift for the band. Performing with the group for the final time at 2022's ArcTanGent Festival, Cappellina reminisces: "It was bittersweet as it was probably the best we've ever played and the biggest show we've ever played. But you know, it was probably the best send-off we could have given her." Though Cat Rowland of London screamo-punk act incaseyouleave has since stepped up to fill the gap, Jenkins' influence on Elysian Skies is hard to ignore.
This third chapter notably marks the first time Cappellina hadn't been involved lyrically with every song. "Each step of the way with every record we've always tried to change the process up slightly because we didn't want to keep writing the same album over and over," he muses. Having handed the reins 50/50 to Jenkins, he's earnest in his appraisal of her writing. "We really liked her as an artist, that's why we wanted her to be a part of the writing process… her [lyrics] are way more poetic and very, not obscure, but I guess I'm a bit more direct and with her [lyrics] the poetry runs deep."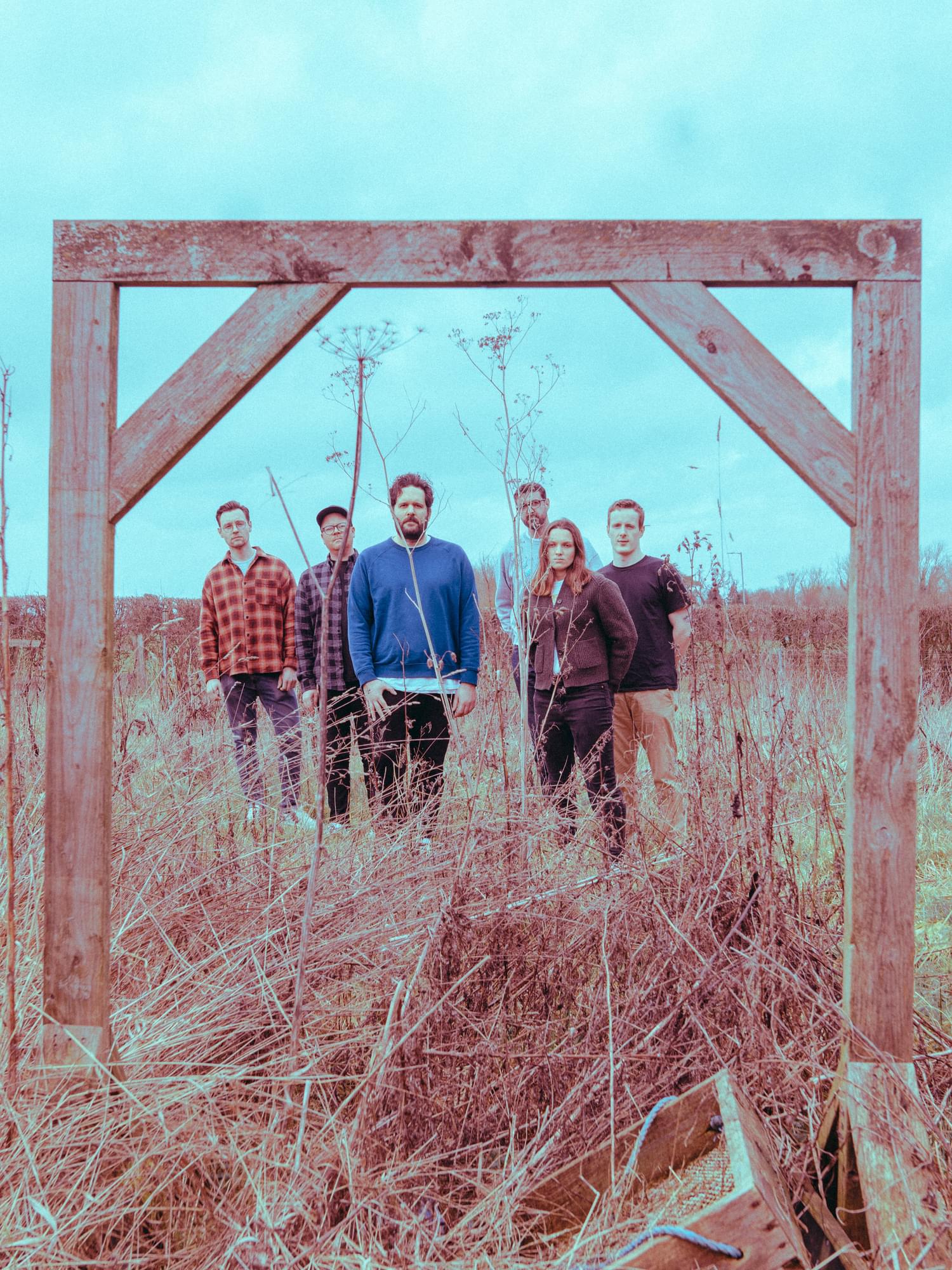 Now with multiple albums under their belt, Cappellina points to a defining theme which connects their releases to date. "We're going through the elements," he explains, noting it's an overarching concept the band have never before revealed publicly. "The first album is the water record, so all of the songs are named after lakes [and] you've got the big lake on the front cover. The second album is the fire record, you've got flames on the front and then we've got the flames vinyl and there's loads of fire references in the lyrics. [Elysian Skies] is the air record, and then obviously the next one will be earth."
Already looking ahead to the future, on what's next for the band Cappellina reveals a long-held goal. "We've wanted to do a split [record] since the beginning," he grins, before once again admitting to being a realist. "There's the dream and then there's reality, because in what realm of fantasy is Mike Kinsella going to do a split with Lakes?" Fully aware that it's a strategic decision to make, he sighs: "maybe like an American band, that would be cool, because a lot of our listeners, a lot of our streams, come from the States."
With a coveted slot at Florida's punk, hardcore, and emo gathering Fest 2023 now confirmed and an as-yet-unannounced US tour in the planning, it feels like the sextet's debut US appearance may be the first step in the right direction. Turning attention to the short-term for now, he grins: "we have an album release show on 12th May in St Albans, and then a couple weeks later we're doing a UK tour… we've also got our fingers crossed for some things that might happen, but I don't know. Guess we'll see!"

Get the Best Fit take on the week in music direct to your inbox every Friday