Sunken into the couch of Glasgow's Anchor Lane Studios, guitarist Kevin Daniel Cahill and I lay back to preview the final mix of his debut album Future Relics.
Emerging from white static, an angelic e-bow shines through to the gentle reverberance of electric guitar, submerged in wet electronic ambience. Beneath, the distorted voice of John Frusciante floats by: "I don't think you can solely do nothing but be constantly reaching and pushing yourself / Symbolically speaking, sometimes you have to die to be reborn."
During late 2017, Cahill's forward trajectory from the Royal Conservatoire of Scotland collided with a period of devastating personal challenges. "I stopped playing. I didn't know why I was playing. I was questioning everything I thought I knew about myself," Cahill says. "I was sitting in a bar, on my own, wearing my headphones and drinking a pint. I was listening to "Last Train Home" by Pat Metheny – and I just started crying."
"I heard the guitarist playing from his heart and soul. I needed to wait for that moment to happen," Cahill recalls.
Washing over Frusciante's aphorism, the opening track continues with an impending and disorientating wave of feedback and white noise, which dissipates into empty space. From the darkness, a solo classical guitar reaches out with a broken chord of pristine clarity, shifting the soundscape into meditative intimacy.
Now leaning forward on the edge of the couch, Cahill puts is hands together, raising them up to cup his face. "I have no idea if this is going to work," he sighs.
Cahill's debut album Future Relics is an intimately personal project; an intentional movement towards defining an honest and authentic artistic voice. The concept and curation of the project – an interwoven texture of original instrumental post-rock compositions and newly commissioned works by contemporary composers for solo classical and electric guitar – is inarguably original.
The process of commissioning composers is at the heart of new music culture and the performer-composer relationship: it invites and supports professional composers to write a new piece of music for a soloist, ensemble, or orchestra. As a performer, Cahill's creativity comes into play as he interprets the notated musical score, bringing it to life through the expressive shape of a musical idea, or a timbral nuances that colour mood. For Future Relics, Cahill commissioned four new pieces to be written for solo classical and electric guitar by composers Jay Capperauald, Richard Greer, Ninfea Cruttwell-Reade and Rory Comerford, whose music resonates together with a unified presence.
For those familiar with instrumental post-rock or classical guitar, the intellectual connection probably isn't immediate. But Cahill explains that it's through new approaches to writing for contemporary classical guitar that the two genres now sit closer together. "When I commissioned these composers I gave them the freedom to write whatever they wanted," he explains. "They all came back with different works but within the same universe: tranquil, spacious, and minimal. I thought it might be a sonata, a guitar shred epic of contemporary guitar, a rhythmic nightmare with extended techniques. But it's almost the opposite."
"I think that shows how composers are becoming more familiar with guitar writing, and exploring more voices and possibilities in a more minimalist way, with confidence."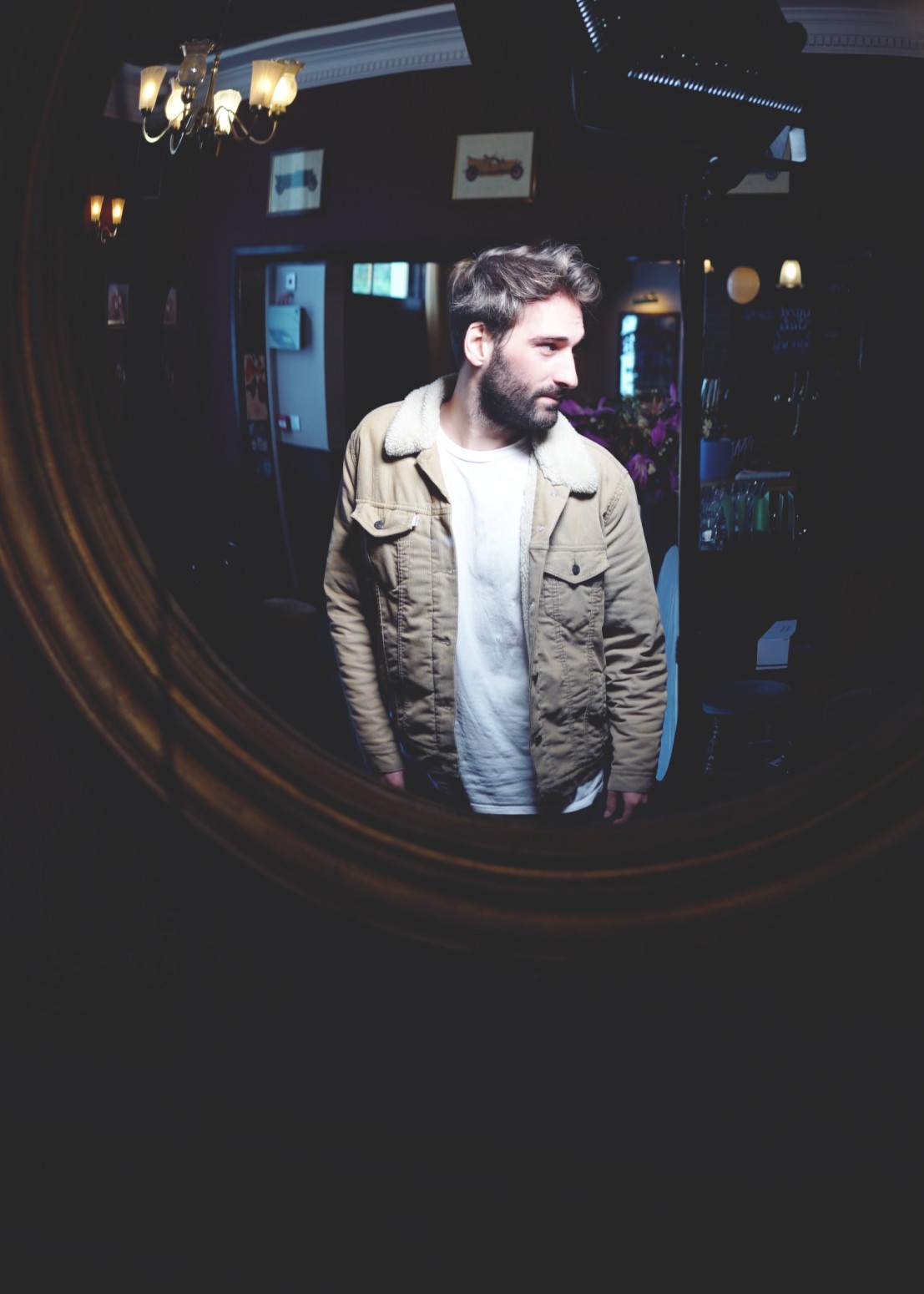 As the concept of the album evolved, Cahill wrote several instrumental compositions inspired by nostalgia and significant life events: classic films Lawrence of Arabia and Blade Runner; the landscape of Scotland's coastline; family tragedy; personal discovery. In writing compositions to sit alongside classical ones, Cahill says, "instrumental post-rock music sounds like modern classical music orchestrated for a rock ensemble. I remember seeing the group Explosions in the Sky in Glasgow. I couldn't believe how well it was orchestrated. There were four of them onstage and, for me, it was like listening to a symphony with electric guitar and drums."
"For the instrumental pieces I wrote, I wanted to play electric guitar in a very specific way: I didn't want to record a shred-heavy guitar... instead I focused on writing more melodic, layered and orchestrated music. In that sense it's closer to classical," Cahill explains.
Cahill's initial compositions evolved to take on the character and individual voices of his collaborating musicians. In developing these ideas, Cahill invited friends and musicians of diverse and notable calibre, including STRATA frontman and drummer Graham Costello, Kinbrae duo cornetist Mike Truscott, jazz-vocalist Georgia Cécile, violinist Abigail Young, and pianist Luigi Pasquini.
For Cahill himself, the project is a moment captured in time; one bound up in nostalgia, retrospection, and renewal. "When I stopped playing, I felt like I lost my musical voice or purpose," he admits. "It was a period of searching for answers. This sense of being lost was coupled with a really difficult time, personally, so I wasn't really in a good place. Listening to music rather than playing it became my escape. It was in itself a sort of meditation or soul-searching."
"For me, when I heard that Pat Metheny tune, I found what I was searching for," he says. "A genuine emotional commitment to an authentic musical voice. At this point, nothing else matters to me other than finding a way to get to that level of expression."
Cahill grew up in Airdrie, a town in North Lanarkshire, outside of Glasgow. Airdrie is in the way he talks; it's in his jovial character and his infectious humour. While the tonal palette and temporal arch of his playing lends itself to moods of introspection and contemplative insignificance, Cahill's character is one of spontaneity and irreverence, with a mouth that runs faster than he can keep up with.
"Airdrie is rough, but I fucking love it. If anyone can say shit about Airdrie, I can," Cahill jokes. "As teenagers [in the early 2000s] we grew up in this almost once-in-a-lifetime sort of wave, where music in Airdrie was really, really big. The council put on band nights every first and last Friday of the month. The shows were always sell-outs and attracted big bands like Flood of Red."
"Everybody was starting up a band. It was kind of in that era of NME indie-pop bands like the Strokes, Bloc Party and all that. Airdrie was a fucking great place for it. Me and my friends talk about it now. We look back and think how lucky we were."
"A similar thing happened in Airdrie once before in the early '80s that's been fictionalised in a novel This is Memorial Device, by David Keenan. But since then there's fuck all music-wise as far as I know. If you went there you be like this place is the fucking pits," Cahill jokes.
With only a few chords under his fingers, Cahill was part of a few different bands within the scene in Airdrie. He spent years performing everything from indie-rock to metal, while his playing and listening followed the sound of The White Stripes, Eric Johnson, Zakk Wylde, Randy Rhoads and Buckethead.
It was years later that Cahill gravitated towards the classical guitar, lured by its technical flourishes and the possibilities for intricacy and detail in polyphonic voices. After switching teachers and making the decision to dedicate himself to pursing formal study, Cahill auditioned three consecutive years for the Royal Conservatoire of Scotland – on the third time, he got in.
"On my third year trying, for some reason, I thought I'd be fucked if I didn't get in, which is ridiculous. That's a young anxious person talking. I didn't know what I know now... I'm not the same musician either. I feel like it was a test of my own inner conscience," Cahill says.
At the conservatoire Cahill got deep into the classical repertoire and took up studies in jazz, too. He explains that studying wasn't so much a fixed divergence, but a time of openness, learning and exploration for whatever caught his interest. "When I was studying at the conservatoire I wasn't listening to a lot of classical music. I was always still listening to bands like The Dirty Three and Explosions in the Sky. It was like the engine was always running inside, it never went out. There were just other things I wanted to focus on, like theory and the craft of classical guitar."
Unfortunately, in the classical guitar world there still exists a single-minded fixation on the interpretation of traditional classical repertoire, on competition prizes and select avenues for support and funding.
"I've been studying classical guitar since I was about 22 – I'm 30 now – so not a long time, classically," says Kevin. "Basically, all my training has been playing catch up with people who've been playing since they were fucking babies. I can never really catch up with them because they're just machines."
As a student of the conservatoire and a participant in the guitar festival scene, Cahill's knows the negative side of the culture all too well.
"When I first started at the conservatoire, during an introductory year, I started a conversation with another classical guitarist – I'll never forget it," he says. "We were talking about who we listened to. They were talking about John Williams and all these people, and I didn't know who the fuck any of those guys were. I was like, 'oh, I love Buckethead'. She turned to me and said, 'oh my god, who's that?' So I showed her. Straight up, she said, 'Don't even speak to me again.' Like, really nasty about it. As if to say, 'You like a guy with a bucket on his head, get fucking grip.'"
"I just thought, 'this guy could play you under the table any fucking day, all of us out together, emotionally and technically."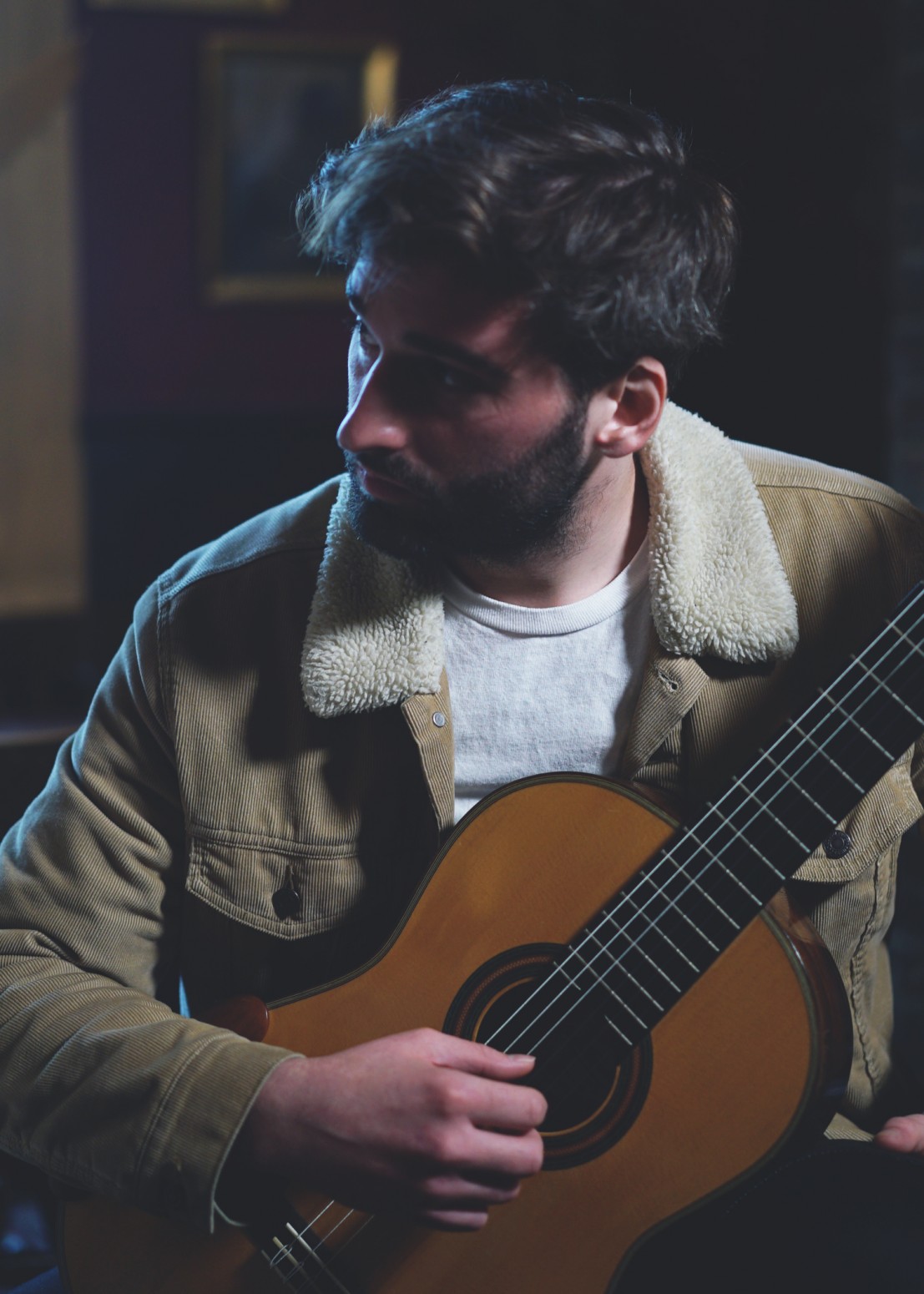 Since graduating from the conservatoire in Glasgow, Cahill has moved to London, working with the International Guitar Foundation, and flying to and from Germany to undertake a Masters in Performance at the Folkwang Universität der Künste. It's the beginning of a career as a professional guitarist that's led Cahill to gain international attention, particularly as a featured artist of filmmakers Open Strings Berlin .
Having now released his debut Future Relics, Cahill conceives the album as akin to a film photograph: a true and unedited representation of a moment in time. "I found a polaroid picture of my parents from when they were in their twenties," Cahill says. "It's like a window to the past. I'm hoping that this album will be that window back to this point in my life... an object of nostalgia itself."
Against established expectations of classical music, Cahill's approach to writing, recording and mixing reconciles a raw aesthetic of 20th century blues and jazz culture with 21st century classical guitar performance. In the interpretation of the commissioned pieces, Cahill embodied an aesthetic of immediacy and imperfect character.
"I didn't want to give myself too much time. If I gave myself a year it wouldn't be the same project. I want it to be quite genuine, quite honest, and quite rough," Cahill says. "Blues music asks, ' what can you do with less?"
The intention isn't to reproduce the sound of early blues and jazz recordings, but to revive the ethos of documenting a lived musical moment or experience that cannot otherwise be replicated or relived. "If you hear Miles Davis or Wes Montgomery's live or studio albums, it's all one take," Cahill says. "You can hear everything. You can hear the musicians talking to each other, or someone dropping a cymbal stand, and it's kept in. It's fucking great."
"For me Future Relics was about capturing musicality at the risk of technicality. It presents you as a human."
In Cahill's recording of Richard Greer's piece Like the Stars or Tenderness, the expansive meditation is imbued with the guitarist's physical presence. The sound of breathing, string squeak and a physical movement projects the image of the performing artist in listener's mind: abstract sound is given a very human context.
"Firstly, the engineer edited out the sections of silence in Richard's piece. It sounded so weird. It didn't sound real. It was just dead space. I just said, 'keep that stuff in, man.' And it ended up as one single take."
There's a compromise to be had in capturing an authentic moment. In modern studio recording, single takes are a rarity, and sectionalised recording, splicing takes, and editing out any undesired sound is a sound engineer's art-form. For Cahill there is a time and place for it.
"I'm happy with the pieces. I think it captured how I felt particularly at that time when I recorded them. I play them slightly differently now, just because I've lived with them longer. But I knew that was going to be the case," he says.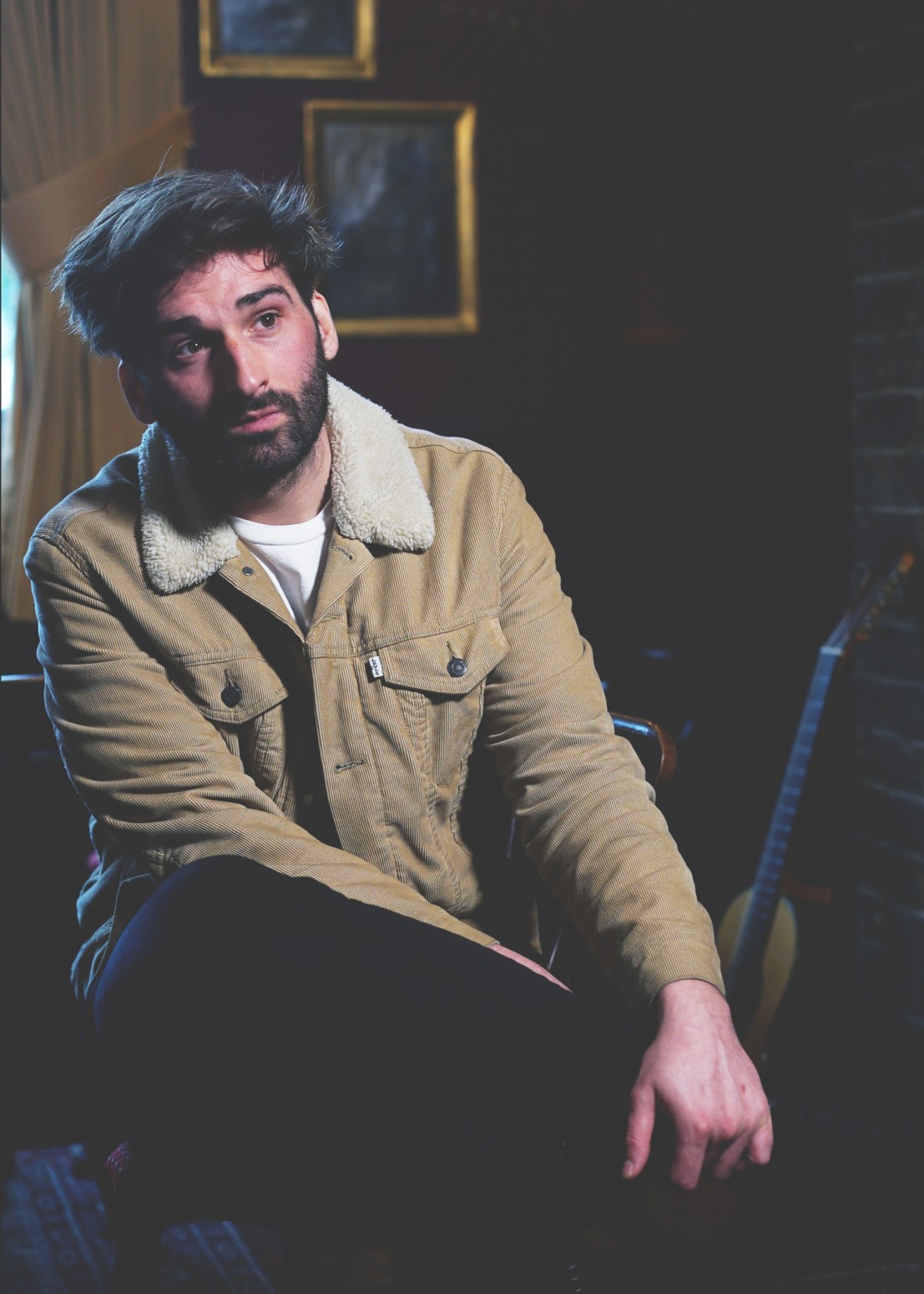 Six months ago, Cahill says that he couldn't have foreseen making this album. "The whole process has been very genuine for me," he explains. "That's why I'm so happy with it. I don't know how I'm going to be able to do it again. I'm scared that I've used up my creative energy. Honestly, I think I'm spent. Looking into the future, I don't know what's going to happen – but you can't ask more of yourself."
On the other side of Future Relics, Cahill has adopted a holistic view to being an artist: one as a non-linear, life-long commitment. In a sense, there is an expectation of struggle. "For some reason, when you're young and trying, people want to know when you're going to give it up, or when are you going to get a real job. They just don't get it," Cahill says. "A big part of it is being patient, and allowing these good and bad things to happen to you. It all informs your playing in ways that cannot be comprehended."
The only thing that frustrates him is the weight some people have placed on the potential of commercial success. "In making this album, people started to ask, 'are you going to make any money from it?' Or the one I hate most, 'what's the end game?' Do you think people asked Pat Metheny, West Montgomery, Miles Davis, ' what's the end game, big man?'"
"I've started to tell people, there is no end game – it's a life's work."
Future Relics is out now