Thought funk was stuck in the 70s? Think again. After Bruno Mars and Anderson .Paak's collaboration Silk Sonic captured the hearts of TikTok teens, a new wave of artists are propelling funk into the 21st century. Take Toronto's Kalisway, whose upcoming album Hit 'Em With the Funk is set to take her career to a new level.
"I would roll in the car with my dad when I was young and I remember he would play Snoop Dogg and Dr Dre," says Kalisway, speaking on her earliest musical memories. "The bass was warm, the keys were sparkly yet smooth, and the drums were booming through the speakers. It made me feel happy, colourful and in tune with myself." Despite the confident sound of her music, Kalisway is a reserved character. Playing NBA2K is one of her favourite pastimes, alongside reading and cooking. But it's through music that Kalisway expresses herself the most. "I'm not the type to open up too much," she says. "But when I listen to music and create, I feel no hesitation to speak how I truly feel."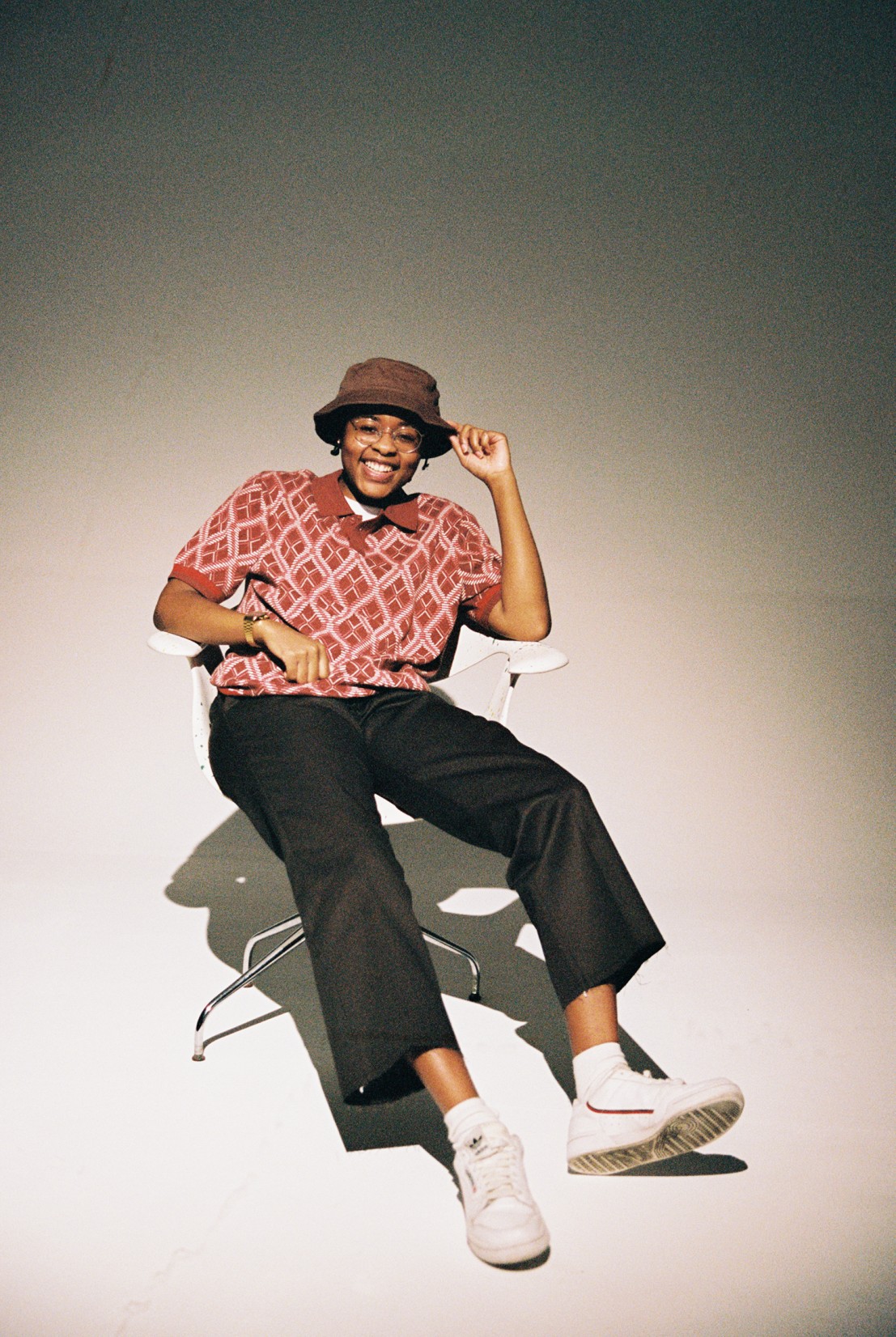 Initially unconfident with her singing voice, Kalisway's first pursuits into music were as a producer. "I'd listen to Snoop and Dre as well as Erykah Badu [and] the two of these styles meshed together for me," says Kalisway. "This inspired me as I got older to experiment with sounds and I started to learn how to express myself through production." Gorillaz were also another big influence on Kalisway growing up. Yet, it wasn't until April 2020 when she honed her natural voice and dropped her first single, "Cherry". Its squelchy basslines and silky vocals pay homage to West and East coast America and set the tone for her debut EP later that year, Special K.
"I truly figured myself out through Special K," says Kalisway. "I was able to express myself more and experiment with my sound, which I've been trying to develop for years. That was the first time where I felt like, 'Yeah, I know what I'm doing.'" Curiously, suffering a vocal strain ended up refining her approach to making music. "After that project, I was honed into what I could create to impact more people. I found out how to strengthen my songwriting and production because I wasn't able to sing all of my ideas like I usually could for a while. Things came to me more structured than usual."
The end results of this purple patch of writing are etched throughout Kalisway's upcoming debut album, Hit 'Em With the Funk. Due out in March, it's a tour de force: classic undertones meld with punchy basslines, super crisp drums and tight vocals throughout, giving a modern freshness. Hit 'Em With the Funk feels like a funk transformation. "I don't think people are really expecting this," says Kalisway. "If people wanna say funk revival, that's cool. But I think I'm bringing something totally different and new. Silk Sonic are bringing it back hard. But with me, I'm bringing you funk and something different that makes you like, 'What is this?' It's funk, but it's soul and it's R&B… it's just me."
The words from the album's opening intro immediately set Kalisway's individualistic tone: "Everybody wants me to be the same / But I just don't have time." "LIKE THAT" flows with an effortless, domineering swagger while wah-wah guitar effects take centre stage on stand-out track "READY OR NOT." Kalisway mentions that her production experience recording this album was hugely significant. "What I did differently from the music I've released so far is that the whole album is made with live instruments. And I don't know how to play guitar… OK?" she laughs. "But I found a way to do it. I knew that if I had that groove in my heart, it would just come through my fingers – which it did. The whole experience improved my game a lot production wise."
Though Special K was a huge character building experience for Kalisway, she feels that her debut album stretches her self-confidence and belief in her artistry even further. "I think I'm 100x more confident now than what I was with Special K," she says. "This time round I could see how I've developed. Each and every idea that's in my mind, I'm actually able to bring it out now. The funk that I feel is my sound, and I think a lot of people are recognising it."
Artists have various strategies for getting the best out of their work. For Kalisway, meditation is a core practice in her day to day life that helps her steer clear from self-imposed confinements. "When you're a creative, it's so easy to be critical of your work," says Kalisway. "It takes away the treasure of what each piece of art you create feels like for you. But every single record of mine, it's always been a spontaneous experience – it's been right there in the moment. So, I think meditation helps me to just be free and not overthink."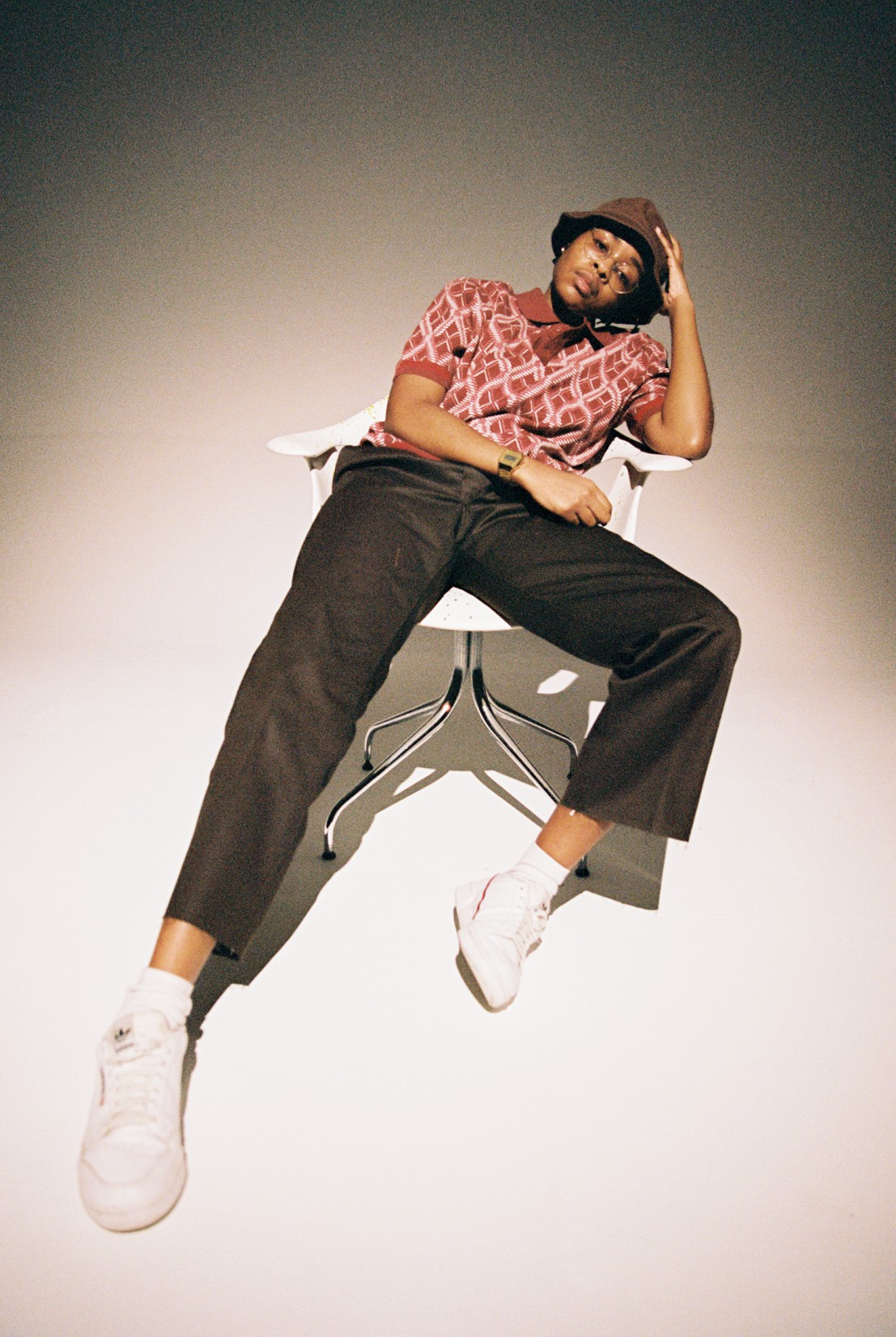 Kalisway adds that her home city, Toronto, offers a vital support network for her. Sharing the same birthplace as global superstars like Drake may put a sense of expectation upon new artists coming out of the city. But it's the openness within Toronto's DIY community where Kalisway finds the purest sources of inspiration for her work. "What I love about Toronto and the way music grows and spreads here, is the community," she says. "As soon as I got involved in the music scene, I met people who were artist managers, A&Rs, artists, songwriters, musicians, photographers, etc. It was amazing. All that love, knowledge that we share with each other keeps our minds open, and creates plenty of collaborative opportunities."
It's hard to believe that Kalisway still hasn't had the opportunity to take her music to the live stage yet (without Covid, that'd be a different story). The term 'lockdown artist' may be overused, but it describes Kalisway all too accurately. Her music knowledge, production and recorded output has noticeably benefitted from the restrictions of the last two years. Far from wallowing in gloom, she's used her time wisely to build a positive platform for her work. And better yet, things are still just getting started.
"I just wanna keep grooving," she smiles. "It's not like I want to reach some stage, say I'm done then retire. I don't want to stop. I have no idea where everything is going to take me, but that's part of the excitement. As far as my vision, it's endless."
Kalisway's debut album, Hit 'Em With the Funk, is out 11 March.