"My mom coped with long winters by playing a lot of piano. That's when I first started playing. We would kind of improvise together. Looking back that's probably when I started writing songs. I think it's just such a beautiful and haunted place. I didn't relate to the culture in Colorado too, much so music was always an escape."
In listening to Johansing's immaculate second record The Hiding - originally released in 2017 but given a re-release in July this year - it is no wonder that the singer-songwriter grew up in these surroundings. The gently trotting acoustic guitar which opens the record whisks us away to stunning landscapes with a bucolic power that perfectly sets the tone for gorgeous action ahead. Combine this background with recording time at the glorious vista of Panoramic House in Stinson Beach, where Johansing worked as caretaker, as well as at home in Bolinas, on a ridge above the cloud layer in Big Sur, and at a friend's studio in Portland, a feeling of nature soars throughout.
Combining flawless, honied vocal melodies (see the weaving performances through "Hold Steady" and "Power Of Love") with timeless folk-pop songwriting, which nods to Fleetwood Mac ("In Too Deep"), Johansing was surrounded by, and immersed in, music from an early age; "My uncle played the guitar and hammer dulcimer and wrote songs. We'd go on camping trips and the days would always end with us singing songs around the fire. I think that helped me shape my appreciation for musical community and for singing with friends."
Once again, nature plays a part, and you can almost hear the starlit campfire crackling in the slide-guitar filled "Old Feeling, Old Foe", as she continues, "I also used to go on a lot of long drives in Colorado with my mom. We'd listen to The Beatles, The Temptations, Bob Dylan and Joni Mitchell. I think I learned how to harmonise from singing along to those old tapes."
With this musical foundation, Johansing then went on to study at Boston's renowned Berklee College Of Music, an experience which didn't inspire as much as her upbringing. "I had some vision of music school being this incredibly free and creative place. Perhaps it felt like a creative experience to some students, but for me it was really discouraging and inhibiting. I didn't perform or write or really express myself at all while going to school there." She continues, "I had a challenging experience and didn't really find myself musically until I was around other songwriters long after leaving Berklee. I value my time there, had some really amazing teachers and know it has helped me in a way but I don't think it's for everyone."
It was actually through musical collaboration with an old friend that Johansing found inspiration and creativity flowed best. Between her debut solo record, 2013's Grand Ghosts and the The Hiding, the Coloradan made-up half of a project called Yesway, self-releasing an eponymous LP in 2014.
I just wanted the album to stay true to my emotional state while making the record, which was very vulnerable and heartbroken yet very hopeful
"Yesway is really special to me because it's a collaboration with my best friend Emily Ritz," she explains. "We have a really special musical connection where we can always finish each other's sentences when we play together, but on our own our music is really nothing alike. Playing with her gives me a chance to really get outside of my comfort zone. Emily's songs are so beautiful and unique, what comes naturally to her is really unusual to me - lots of odd time signatures and interesting chord progressions. I love being able to dive into that beautiful world with her, it's such a magical experience when we are playing together and I've never really had that with anyone else."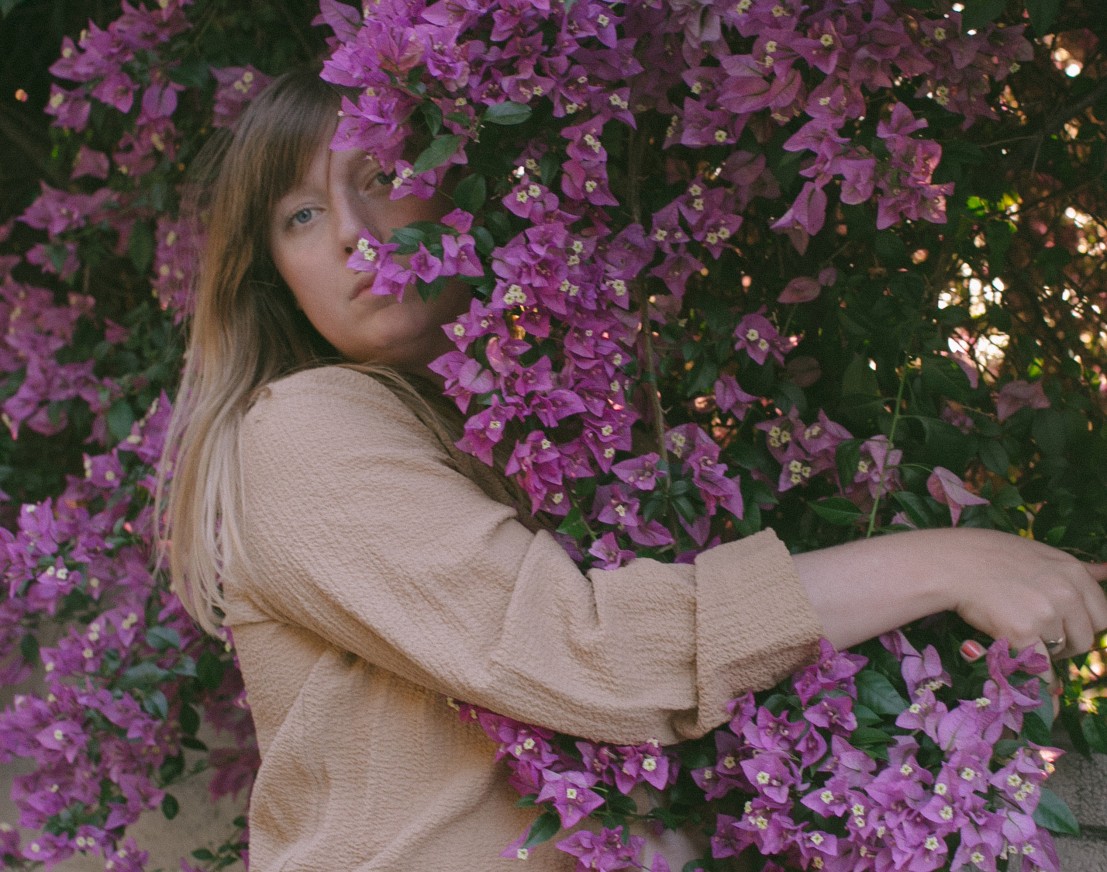 Collaboration doesn't stop at musical output though. The Hiding was released through Night Bloom Records, a label founded and run by Johansing and friends Jeff Manson and Alex Beeker, who plays in indie royalty Real Estate.
"Jeff is an old friend of mine and is an amazing songwriter. We also released his record Wild Form on the label. I guess I've always wanted to start a label and the timing was just right. I'd grown tired of shopping my record around for nearly a year and wanted to take things into my own hands. Jeff and Alex were both excited about the idea as well and so we just started making it happen. Hopefully it is a label that can showcase a variety of music while also staying true to our roots and what we love. So far it's been a real family affair, we haven't strayed too far from the tree yet. We are really excited about it though!"
Johansing keeps coming back to friends: she lists them as her greatest inspiration, connecting musically with friends as one of the best things about what she does, touring with Pure Bathing Culture forged new friendships, and there's a real sense of pride, as a reel of friends' names - including Hand Habits, who recently left Kevin Morby's band to focus on a solo career - appears when asked about her musical heroes.
However, it was actually the breakup of her original musical community, one which forged for over a decade in San Francisco's Bay Area, which proved pivotal in the gentle sadness yet ethereal hope that flows through The Hiding. Moving to Los Angeles to put the finishing touches on the record, Johansing pulled on new connections to blend that bucolic Colorado folk with a glorious West Coast warmth; perhaps best heard in the album's title track, which swells with a stunning, twinkling guitar line under Johansing's angelic cooing. The result is an album as softy uplifting as it is genuinely moving.
"I just wanted the album to stay true to my emotional state while making the record, which was very vulnerable and heartbroken yet very hopeful. I just want to be true to myself and sing from my heart. I think that affects people more than anything."
Undoubtedly, you can hear this heartfelt approach in everything she does and, although she has had to overcome the sadness of broken community and the difficulty that can come with relocation, The Hiding proves Johansing has boundless quality and deserves to continue her rise, alongside genre peers such as Julie Byrne, Sam Evian and Bedouine, as one of the most assured songwriters in her class; Johansing won't be hiding for long.
The Hiding is out now via Night Bloom Records and Kacey Johansing plays The Slaughtered Lamb in London on Thursday 1st November; tickets and info here.