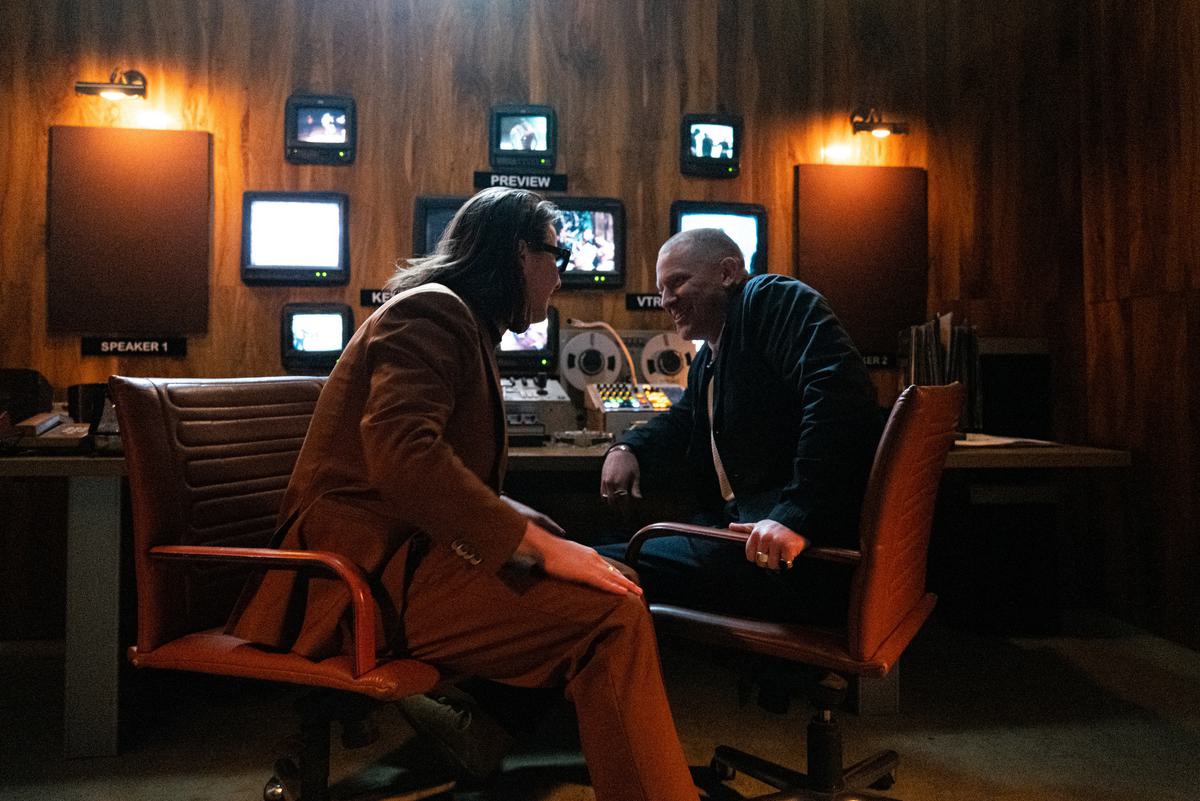 Jungle are keeping to what feels good
28 July 2023, 17:00
As London duo Jungle prepare their fourth studio album Volcano, J Lloyd takes Laura David through the creative process behind their inventive, expansive new project.
J Lloyd and T have a reputation that precedes them. After dropping Jungle's Mercury-nominated debut record almost a decade ago, the pair went on to release two more albums that honed their sound and saw the pair innovate their ever-catchy, retro-tinged house sound.
But perhaps what sets the duo apart from other acts at their level is their lack of pretension. Lloyd and T, for the most part, have let their live show, visuals, and, of course, their records speak for themselves. When I talk to J Lloyd on a humid afternoon – even though we're on different sides of the Atlantic, the heat seems to be our connector – this is the energy he brings. He's relaxed – joining from his car – bubbly, and easy to talk to. At this point in his career, the only expectations or rules he's set for himself are that he's making things he enjoys. And, on top of that, there's also an air of confidence that signals he knows what he's making is good.

"I think some of the best bands are the ones that just sort of do it their own way and try not to fall into the patterns of being kind of a little hamster," he tells me. After working with XL recordings for their first two projects – 2014's self-titled debut and 2018's For Ever – Jungle broke with the company and have since released their work on their own. "I don't really like engaging with any of the [industry] bartering," he remarks. "The labels kind of just push you around and you end up like this product."

"The more I've gone through the music industry, I've sort of realized that the true value of music to me is sitting down at the end of the day and playing a classical guitar and humming a melody to myself away from the corporate structure of it all," Lloyd explains.
For fans and music-lovers, following Jungle feels like a treat. In a culture where musicians often feel more like influencers than artists, personal-agendas are noticeably absent from Jungle projects. Lloyd and his Shepherd's Bush-raised childhood friend T are more focused on building an immersive world for their art than hopping on fleeting trend-cycles. As Lloyd tells me, "We wanted to create worlds and create things that we could view as the audience and get excited by."
"We've always produced music and written music and been a production project more than anything," he continues. "A concept production project is probably the most accurate format of what Jungle really is. It loosely ties into the visuals and the whole world. We like to create these sort of places to be in and experience the music from."

Volcano is a record born out of that feeling. My first full listen through the project feels like taking a bath in sunlight: it's warm, organic, analog, and earthy, a sound likely achieved through Jungle's choice to almost exclusively feature original sounds on the project – the record only has one sample. Old-school 60s and 70s influences abound, with Jungle leaning farther into that element of themselves than ever before. It also, like Jungle, feels free.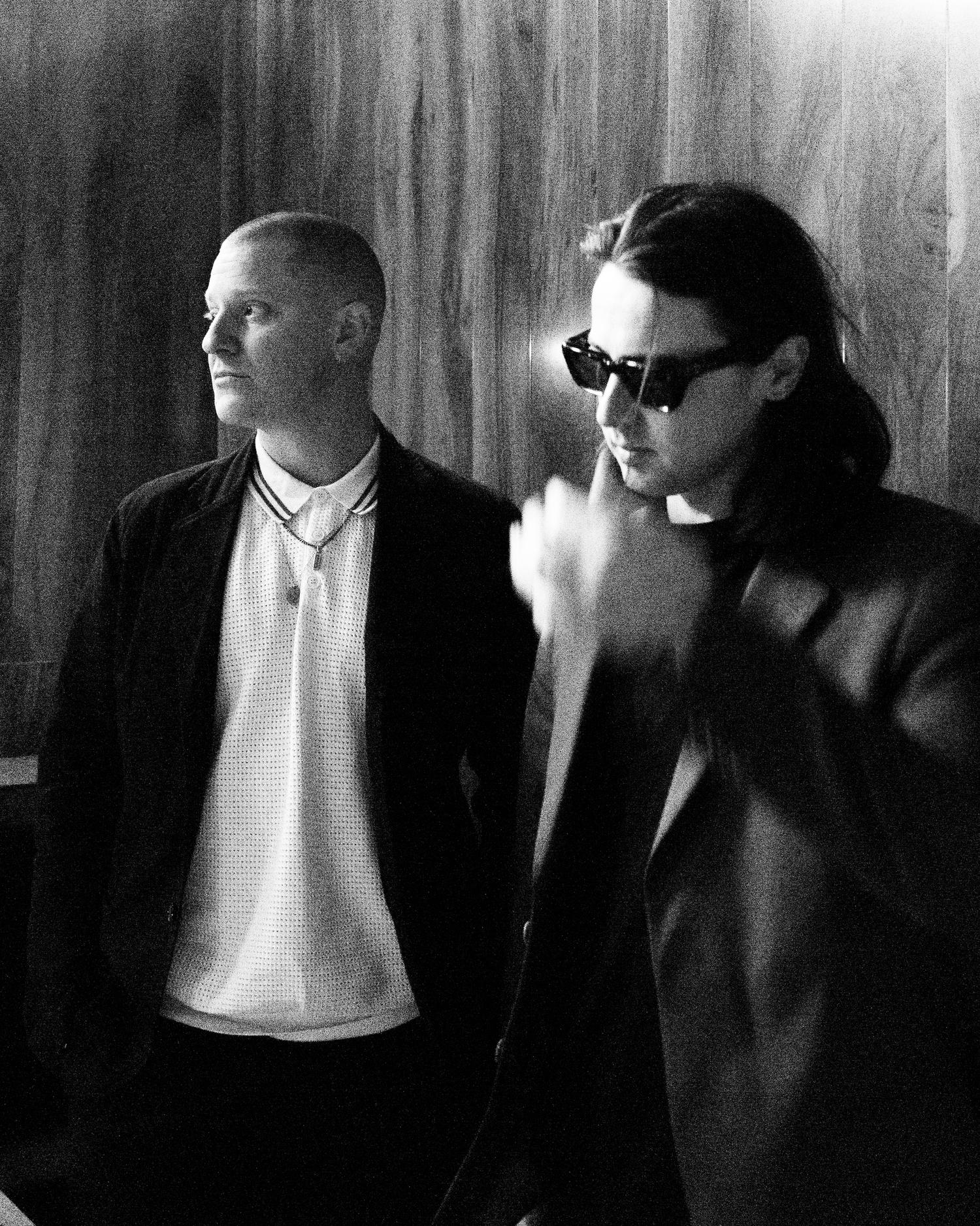 This record has been about shortening the amount of time we spend on it and just going for this that are instinctual rather than cerebral or over-thought," Lloyd explains. After Jungle's debut record, the pair took four years before finally coming back with their sophomore follow-up. Successfully navigating the feat of the second record is a delicate task for any emerging act. Following up on any critically or commercially successful debut presents the unique challenge to artists of proving themselves as not just a brief moment but as career acts, able to usher in new eras and arcs while still maintaining a sustainable audience throughout. The pressure is maddening.
"[On our second record], we lost our fucking minds," Lloyd tells me. "You kind of overthink the second record because you're trying to do something mad new [...] and I swear to God, like, I just wouldn't lose my mind again on making music or make it hard. It was quite emotional and difficult that second one. So from [then] on, I was like, we're just getting them done. And in doing that, there's an element of it ain't that deep."
Part of the shift in mindset came to Lloyd during Covid after a conversation with a friend and collaborator on For Ever: "I went out with him and he was like, 'Oh, yeah, I made this soul record in five days.' I was like, 'You did what? How is that possible?'" The process, his friend explained, was waking up early, finding a space to work, and playing through the day without stopping or even judging the output. "I was like, if he can do it, I'm gonna swing."

Confining his process to a period of three days, Lloyd wrote and recorded anything that came to him until he had at least 40 minutes of recorded music to work with that he could then distill to a final product. The key, he explained, was removing expectation and perfectionism for the process: "If I'd had time to think about it, there's no way it would have been out." There are things on that solo project that don't necessarily match Lloyd's personal style as he sees it, but the method of work has stuck for the band, informing much of the process on both the upcoming Volcano and its predecessor, Loving in Stereo.
"Keep Moving," Loving in Stereo's smash single, for example, came together using this instinctual method. The base of the song was the hook, with Lloyd and T building around it in 35 minutes, swapping out different beats around that anchor until they settled on a final form for the track that "clicked."
Like "Keep Moving," the best tracks – and albums – are often the ones that aren't over-intellectualized, at least not at first. Taking an inkling of a mood, a moment, running with that thing that you can't get out of your head, building on it until you've given it everything can infuse a record with a certain affect that can't be engineered.
"[An album] normally starts with a couple of songs that have an energy to them and come out of nowhere," Lloyd tells me. On Volcano, that song was "Us Against the World." "It wasn't the usual sound that we'd done, and [at that point] it feels like a record is supposed to happen. [...] That's where you've got to come out of the endless, 'Oh, we just write and put it on our hard-drives.'"

Also to thank for the record's fresh feel is a new collaborator who's been brought into the Jungle fold – Lydia Kitto, whose previous group performed alongside Jungle in a supporting slot on a handful of live dates. "They started becoming friends with George, our drummer, and we had this house in East London and Lydia started coming over. He was like, 'You should do a session!' And we did one session [with her] and we wrote 'What D'You Know About Me?' And it was like, okay, fuck. It was like, I can't ignore that." Her contributions, Lloyd says, have been integral to Jungle's upcoming project, breathing new life not just into the new record but the Jungle project as a whole. "We're just eternally grateful, and it's amazing to be working with talented people."
Kitto isn't the only collaborator Lloyd and T have tapped for Volcano. Out of the four singles that have been released so far, two of them have already featured outside contributions, with Channel Tres on "I've Been In Love" and Erick the Architect on "Candle Flame."
With the Volcano era, Lloyd and T have taken the idea of putting together a holistic artistic project to the next level. Each track on the album is accompanied by its own video, each of which weave together as part of an overarching narrative. The visuals – which are stunning – make Jungle what they are just as much as the music. Taking cues from the world of Wes Anderson, the videos are filmed on a 1960s-studio inspired set, dancers are all actually cast members of a TV show called "Us Against the World." The films explore themes of love won and love lost – the same messages that define the thematic makeup of Volcano, tying together the visuals and the tracks to give the feel of a cohesive project that jumps multiple media forms.
At their centre is Will West, a dancer Lloyd and T first worked with on the videos for their second record. "He's just an amazing, amazing dancer," Lloyd, who directed the videos himself, gushes. He's been a lover of dance since early adolescence, who got hooked on watching dance reels 14 and cites Michael Jackson as an early movement influence. "[Will] is so addictive to watch. There's not many people that I've ever come across who have that addictive [quality]. He's a star."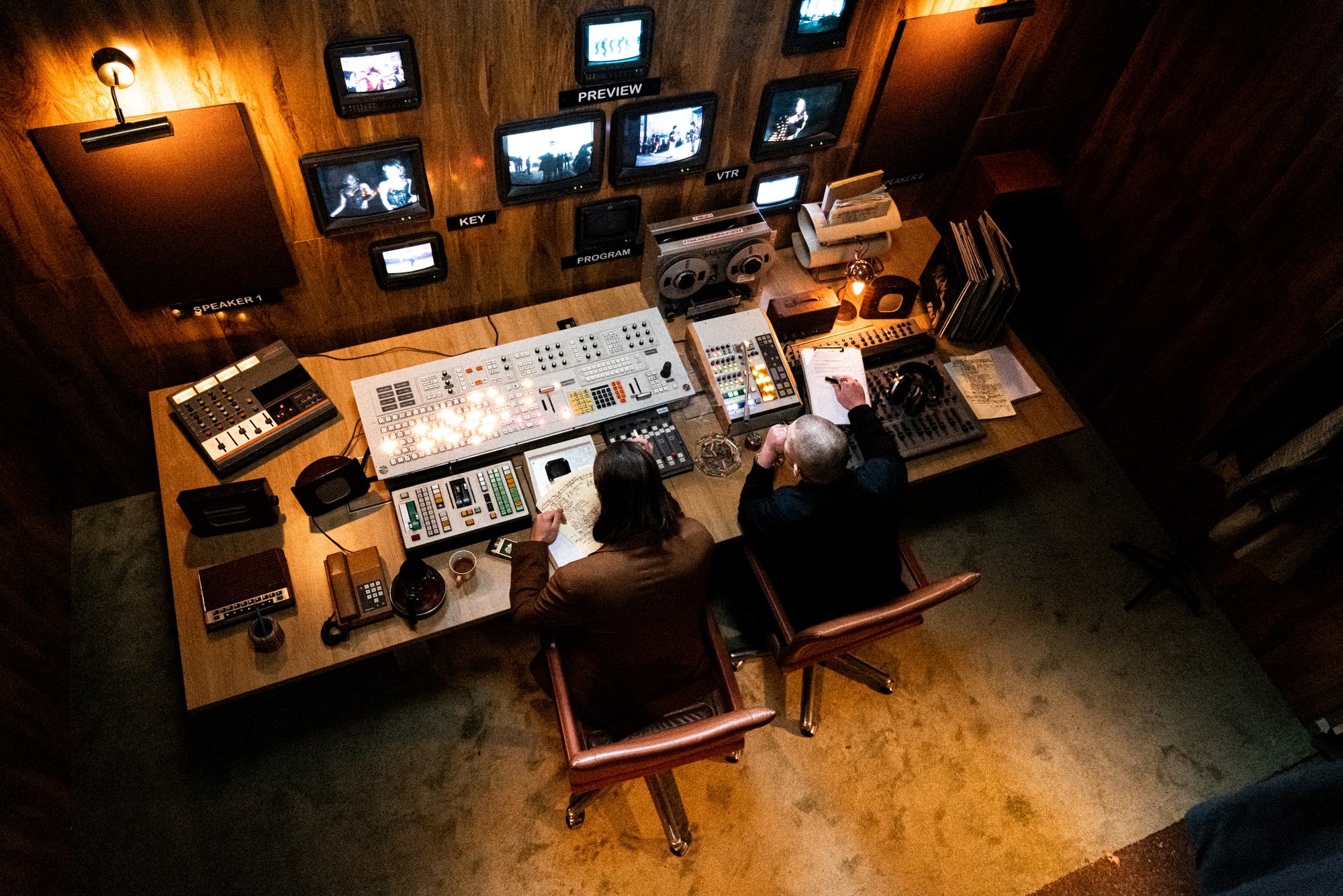 Hovering over the narrative are Jungle themselves, who viewers watch presiding over the show and its members. "We camoed in it ourselves a little bit to give people the sense of a wider picture, that all these films are all these Jungle music videos on this TV show – it is all a performance. That's the comment for us. We were just obsessed with this idea that they were in performance mode, versus what we actually feel, and the weird capitalist nature of what performance can be as opposed to it being an outlet."
Their most ambitious visual project yet drops today, a first-of-its-kind interactive video that accompanies "Back on 74," set up with WeTransfer – the credited producer on all of Volcano's videos – as a virtual, downloadable art gallery, each created also by Lloyd.
And, of course, the audio and visual elements of Jungle's new era will culminate in their upcoming run of live shows. A longtime festival staple, J and T will be back on the road – notably to headline the prestigious All Points East at the end of August. Lloyd joins our conversation during a week of rehearsals, in which he tells me the group has been taking time to rethink their gig. "We've done something this time around where we've sort of knitted it together and made it seamless transitions, which is really nice, especially for festivals, because, you know, nobody likes it when the music goes off," he laughs. "I remember reading this thing about Jack White saying he would move the instruments further and further away from each other each night so that it would be more of a leap to hit that keyboard. So we're doing some stuff like that, basing it around energy and movement."
But, at the heart of it all, Lloyd comes back to the idea of enjoyment. It's pervasive in everything Jungle does – both as a duo and as a collective. As he reflects on this, we talk about the precariousness of the current state of the music industry. While digital tools are bringing fans closer to artists than they've ever been – and, on the flip side, democratizing the access artists have to global audiences – the voracious hunger for looks behind the curtain and inside the most intimate parts of creators' lives is relentless. "It's accelerating at such a rate…. We just want to keep to what feels good and what we like and enjoy."
And in letting go, Jungle now appear more grounded than ever.