And in his case, with three successful singles – all written and produced by him- released this year, leaving an industry buzzing about his talents, it surely hasn't broken him.
Speaking of his year and his evolution as an artist, the 24-year-old who hails from the East End of Glasgow says, "It's been like I've been on an acid trip!. As for evolving, I think my taste has remained the same but at the same time playing live has helped me improve by making me think of how a song would be received rather than just making music for myself."
All of Joesef's work so far has been based off personal experiences because he "can't make stuff up without experiencing it". Whether "Loverboy" which details his first encounter with an ex post-breakup, "Limbo" which talks of the end of another relationship or "Don't Give In" which was about trying to make someone love you, the rising talent's jazz-tinged, lo-fi, instrumental music is packed with raw honesty and poignant lyricism.
Making music that comes from such a personal place, it's no wonder it doesn't feel like a job to Joesef. "As an artist it's very satisfying when everything comes together, to me the process of making music is so cathartic, it doesn't feel like a job," he tells me. "And hoping that catharsis rubs off on my listeners too. I want my music to be an escape from their problems."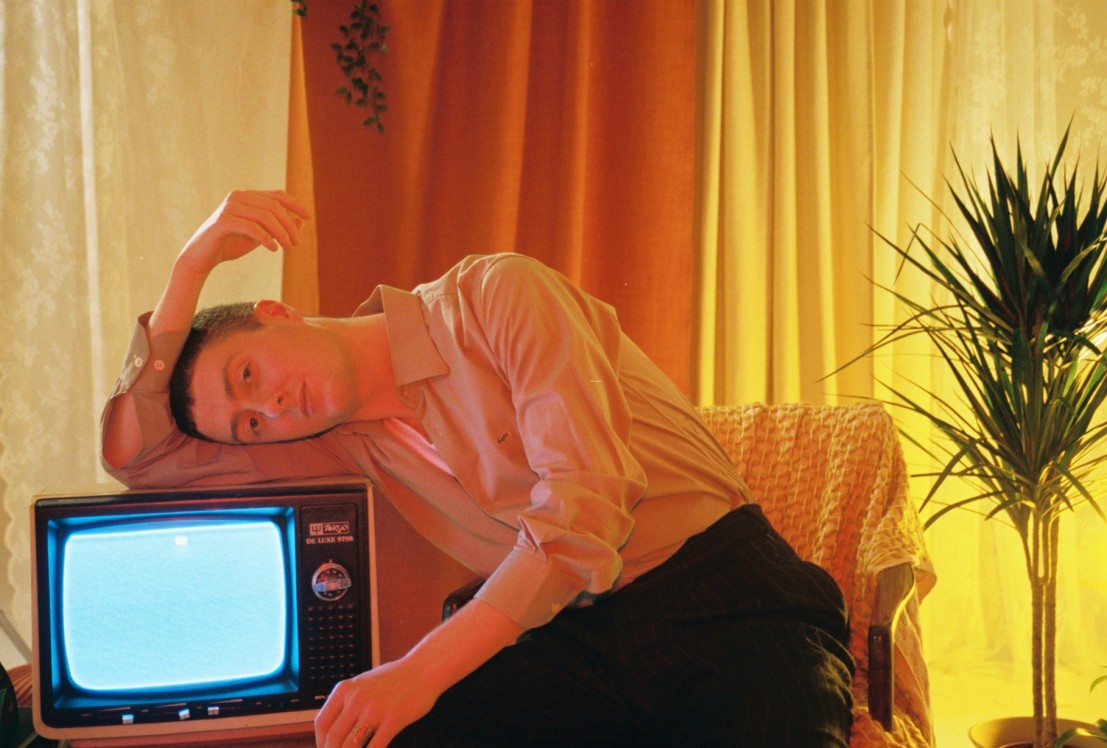 Joesef denies to call himself wise or deep as a person, but by viewing music as his escape rather than a competitive career he wants to excel in, he seems to have cracked the code to enjoying it ; the secret is "don't take things too seriously, it's not life or death."
This isn't to say that the up-and-coming star is not without ambitions. Despite only starting to make music last year, he ranked on the long list of ten rising acts in the running for the BBC's new music award and as for future goals, he clarifies, "I want to play for more people, make an album, and maybe playing in a festival like Glastonbury. They don't seem like anything special, but it's what is on my bucket list."
But remaining incredibly down-to-earth, describing himself as a simpleton who enjoys talking about all things food and booze-related with his mates, Joesef's ability to not get carried away in chasing his goals makes him all the more likeable, and all the more likely to succeed.
The pinnacle of his fledgling career is beyond all the glitz and glamour. "I love watching people have the best time of their lives," he tells me. "I saw a lot of that while playing festivals. People actually buying tickets to my shows and actually enjoying themselves is the biggest highlight of my career."
With a humility, wisdom and endearing nonchalance, the young Scot has a refreshing and unique take on what it means to be a musician in this day and age. Continuing to be inspired by the people around him and the music he grew up listening to, Joesef remains rooted in his origins.
"I think the music I've listened to growing up has massively influenced the tone of my music," he tells me. "Other than that my family, my mates and my relationships have all played such important roles as my musical inspirations."
He adds that his most recent professional influence has been Clairo, whose album Bags he has had on repeat: "The record is so amazing musically, and I can relate to her stuff on a personal level. I'd say if you haven't heard of Clairo you better get on it now!"
Outside of making amazing music and listening to equally amazing music, Joesef is apparently a typical 20-something. "I'm really awkward when I'm talking about myself or my music because I think it's boring," he explains. "What I'd love to talk about is stupid stuff I talk about with my mates: about food or what you've done over the weekend – which he says is usually as simple as going out and partying – anything that isn't about me.
"It's true that music is a very personal thing and often you can't have one without the other. But people also tend to forget that it's just people at the end of the day beyond the music."