Rising musician and songwriter Jelani Aryeh transformed himself from high school football star to rising pop artist in a matter of years. In a move that seemed like a serious curveball at the time; a keyboard, steady diet of Soundcloud influences and online Reddit acquaintances fuelled his creative fire.
"I grew up in 4S Ranch, San Diego and I've always been around music," Aryeh muses, remembering his uncle's former rap career and the times spent doing karaoke with the Filipino side of his family, but he's quick to admit – at this point at least – "I never thought I would make music at all."
However, in 2021, making music is certainly at the centre of his world as he prepares to release his debut album I've Got Some Living To Do. It follows a pair of EPs, and a string of singles that have all caught the attention of tastemakers worldwide. From the fuzzy guitars of "Stella Brown" to sunset soundtracker "Marigold," between prepping for the record Aryeh even found time to drop an acclaimed cover of The xx staple "Angels".
One of Aryeh's first releases came in 2017 in the form of a scrappy, acoustic guitar-led track titled "Delusions". While it's clearly rough around the edges, even then you can hear Aryeh and his collaborators striving to make something that balances the line between nostalgic and new with his genre-bending foundations already firmly in place.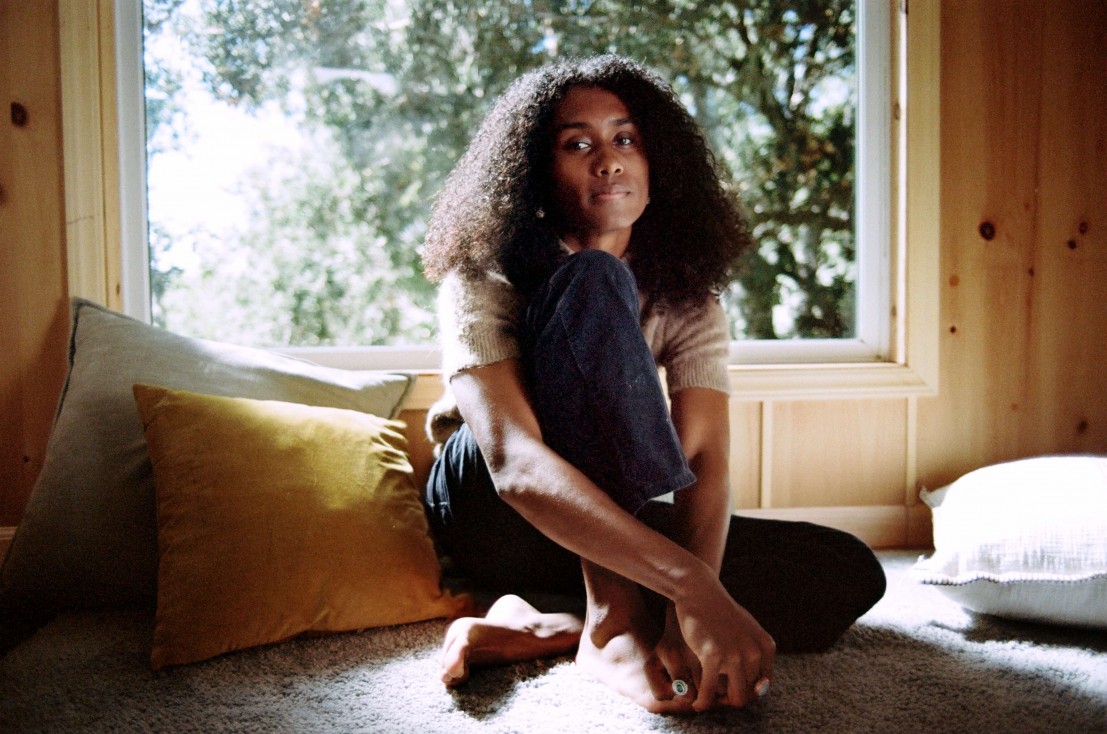 It was the summer of that year when things really started to change due to matters outside of Aryeh's control. "I was slated to go to college to play [American Football], but I hurt my head," he explains. His injury stopped him in his tracks when it came to the sport, revealing his decision to quit was even more difficult considering his dad had been coaching him from greatness since the age of six. "When I told him that," Aryeh recalls, "he was like 'I won't lie son, I won't be able to look at you the same way…' and it was strange because me and my dad are super close. So, when he told me that I just didn't know what to do."
Getting his hands on a keyboard, Aryeh began making what he describes as "Soundcloud era beats". Inspired by Lil Yachty and Lil Uzi Vert he realised he hadn't found his calling, but this spurred him onto pursuing music in some capacity. Quickly becoming obsessed with the frenzied output of Brockhampton and their Saturation trilogy, Aryeh headed to the Brockhampton, Odd Future and Frank Ocean subreddit to look for recruits to what would become his Raised By The Internet multimedia collective. "I met my producer Jack Kolbe who I make everything with," he remembers, "so that day in 2017 kinda changed my life, I guess."
Throwing himself further into music following that conversation with his dad, Kolbe sent over an instrumental for Aryeh to work on. "I didn't know at the time, but he'd sampled Declan McKenna's "Brazil", and I wrote my song "Where We Go" to that and ever since we put that out, Pigeons & Planes wrote about it and other blogs started coming in and noticing me."
"It was that weird in-between period, you know right before summertime, I didn't know what I wanted to do, I'd just quit football, but for some reason, the guitar and drones in that track were magnetic to me," he continues. They really drew new fans into the project, teasing his first mixtape Suburban Destinesia which would drop later in the year, and at the time of writing, "Where We Go" remains Aryeh's second most streamed track on Spotify.
For his third body of work, and first album proper, Aryeh has brought in new influences from classic rock to alternative songwriters creating an altogether more analogue sound that lets his hip hop and pop references shine. Lead single "Stella Brown" is a warm, fuzzy lo-fi indie-pop anthem that really embraces Aryeh's philosophy of never being stagnant again. Its creation actually pre-dated Helvetica's completion, but he knew it didn't fit that sound, so held onto it.
"At the end of 2019 I had a big psychedelic phase and that catapulted me into this world of guitars," Aryeh remembers his ex-girlfriend putting him onto bands like Wolf Alice, Cage The Elephant and The 1975, who also tend to blend earworm melodies with grander, distorted guitar-led backing. Another huge inspiration for the record came from Aryeh's earliest memories of making music, he yearned for that same sense of excitement again. "Every moment in 2017 felt so brand new," he gushes, "it was eye-opening, so I tried to capture that freshness and a lightness that I felt then."
Teaser tracks "Marigold" and "Overexposed" certainly have a lightness to them, despite their more intimate lyrics, sonically they're summer-ready bops that invoke beach days and even hark back to the sounds of boy bands past both offering another glimpse into Aryeh's tapestry-like approach to sound.
Collaborations with Twin Shadow and Queens Of The Stone Age bassist Michael Schuman were highlights of the album-making journey for Aryeh who describes their involvement as "bizarre". "Being able to be in a room with them and just learn and ask questions is super weird, it's a blessing," he says. One of the pots of wisdom that Twin Shadow gifted Aryeh was the simple and straightforward direction not to overthink it. "Go with your first instinct, go with your gut, the first thing that comes out of your mouth? Follow that path," Aryeh explains. Although he admits he still struggles to do that, he knows it's extremely helpful advice for anyone in any creative field.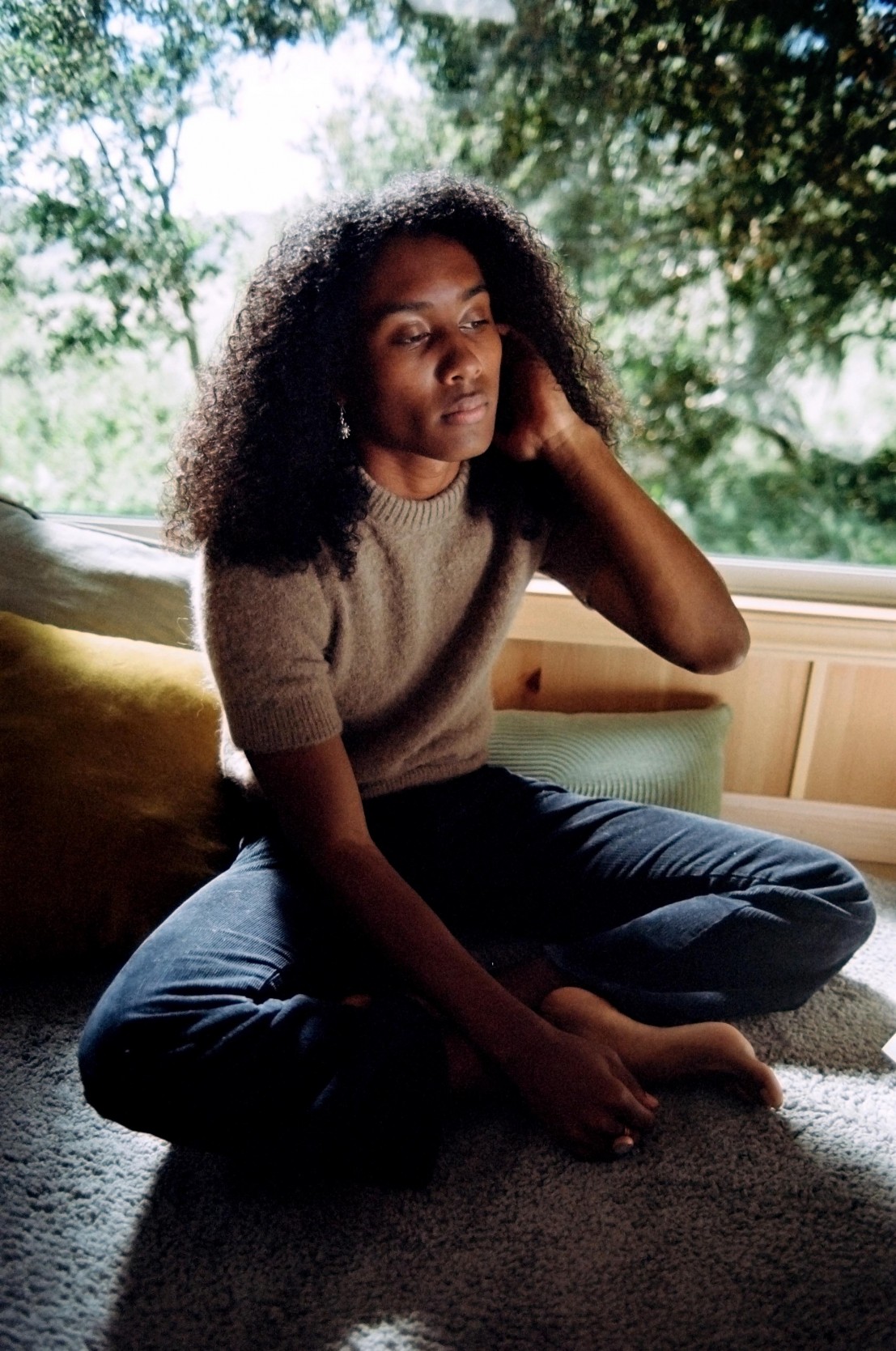 It's the album's opening track which Aryeh is most excited to share. "Trunk Song", which after some internal deliberation, Aryeh realises was the last track to be finished for the record is his favourite. "It's a strange song coming from me," he laughs, "in a way, it's like a journal entry, but then I'm doing different things with my voice that I maybe haven't done before."
"I just don't think people are expecting these songs from me," Aryeh reveals as he rattles through a handful of new tracks he's itching to share. "Someone To Hold You", a standout on the record, is also up there. Describing the far-reaching nature of these tracks, Aryeh explains "they live in the same world as each other, but they go to so many different places."
The album's title came to Aryeh on the drive home from LA to San Diego. "I was listening to Velvet Underground, and I was thinking about the next album… What am I going to say? What do I want? What are the themes? And I was like, damn, but I've got some living to do…" Describing the 12-track long-player as "a snapshot of my life from 2019 to 2020, being young and figuring things out," that spark cemented the title for his first and forthcoming second record which is already in the works.
Aryeh is looking forward to the next chapter, which he hopes will involve an international tour, some time-off in Stockholm to write and produce new music and more time getting acquainted with his new home in LA. His departing message is insightful as he acknowledges half the battle when it comes to making music is letting his walls down. "I feel like a lot of the time I'm actually numb or I don't feel a lot," he muses. "Maybe people in our generation are kind of desensitised because we see so much every day."
Yes, this album is Aryeh's most personal project to date, but it sees him lean into new influences which are sure to see his stream skyrocket. The combination of vulnerability with his liquid gold sonic sensibility is set to be a winning combination. "I feel like kids my age need that openness right now," he adds, "just to know that it's okay to be vulnerable and that there are people that understand the way that they feel."
I've Got Some Living To Do is out 30 July via No Matter.