Talking to me over Zoom, he bravely returns back to that time in his life. "They actually didn't know what it was for the longest time. For the first eight or nine years, I was in and out of hospital with constant ear infections. It got to the point where the doctor was like, 'I can keep giving him ear drops for it but this isn't normal'. I was referred to this private doctor who was supposed to be one of the best in the country. My parents stumped up the money and luckily the specialist was in Purley, not far from my home."
This decision would prove to be of monumental importance. "He knew what it was instantly," Vickery explains. "We told him the symptoms and he had this serious look on his face. He told us that I had a Cholesteatoma, which is a benign tumour. It's like a flesh-eating virus rooted deep in your ear. He basically said that at that point I had two months to live. It was so lucky that we went to see him when we did because it was burrowing towards my brain."
That meant that Vickery had to undergo intensive surgery to "remove everything" out of his left ear, at the tender age of nine. It would turn out to be life-changing in more ways than one. "The surgery went fine but I couldn't distinguish how loud I was speaking (he gives me the example of a person with full hearing putting a finger in one ear to explain what it was like for him all of the time). So they sent me to a vocal coach as they said that singing is a big part of learning how to speak louder and properly because you learn how to engage your diaphragm and breathe correctly. And that's when they were like, 'you can actually sing really well!' I always loved singing but no one could ever hear me."
James Vickery has overcome bigger obstacles than your average singer to get to where he is now. A South London boy, born and raised, he grew up in Sutton (he can be seen proudly sporting his Crystal Palace shirt in several of his music videos) and credits the area for significantly shaping his musical style. "I loved how diverse it was," he recalls. "It really exposed me to all sides of culture growing up. I had a lot of friends that were into electronic music and others who showed me hip-hop and R&B."
Two of those friends who showed him electronic music just so happened to be Howard and Guy Lawrence, better known as renowned electronic duo Disclosure, who Vickery met while attending school in Surrey. "I first learned how to make music from an electronic background," he reveals. "I learned how to build music up from this point of view, using synths and stuff, just watching them." Disclosure even used Vickery's vocals on their 2012 track "Flow", giving him his first proper music credit, but a sonic and spiritual crisis soon followed. "I realised that this wasn't what I felt passionate about. It was great, it was going fine, but I knew that I had a voice that needed to be heard and I knew I couldn't get that through electronic music. It was all very well me making these electronic songs but it had none of my true imprint on it."
After being exposed through his mum to classic soul singers such as Whitney Houston and Shaka Khan, it was a formative gig at the age of ten in the most unexpected location that gave Vickery a vision of what type of artist he truly wanted to be. "My mum took me to a Boyz II Men concert and God will strike me down if I'm lying, but I must've been the youngest person in the crowd by about 40 years!" he laughs. "It's really random but I saw them in Southend as well. Why on earth were Boyz II Men playing in Southend?! They must have been shifted." This concert proved to be the turning point for Vickery. "I was blown away because it was the first time I'd ever seen a male singer in real life with these huge vocals, singing notes as high as the girls could hit. I didn't know that men could sing like that.
Before turning to R&B, however, he was trained in a surprising genre. His speech therapist, Beryl Korman, just so happened to also be a trained opera singer, and his singing style began to develop. "She taught me how to sing properly and that's why my technique is so good now, so full credit to her," Vickery insists. Being an opera singer, though, wasn't necessarily enticing to a South London teenager. "I learned the opera way which is so random because I make such sexual R&B tunes now," he laughs. "It's a full 180!"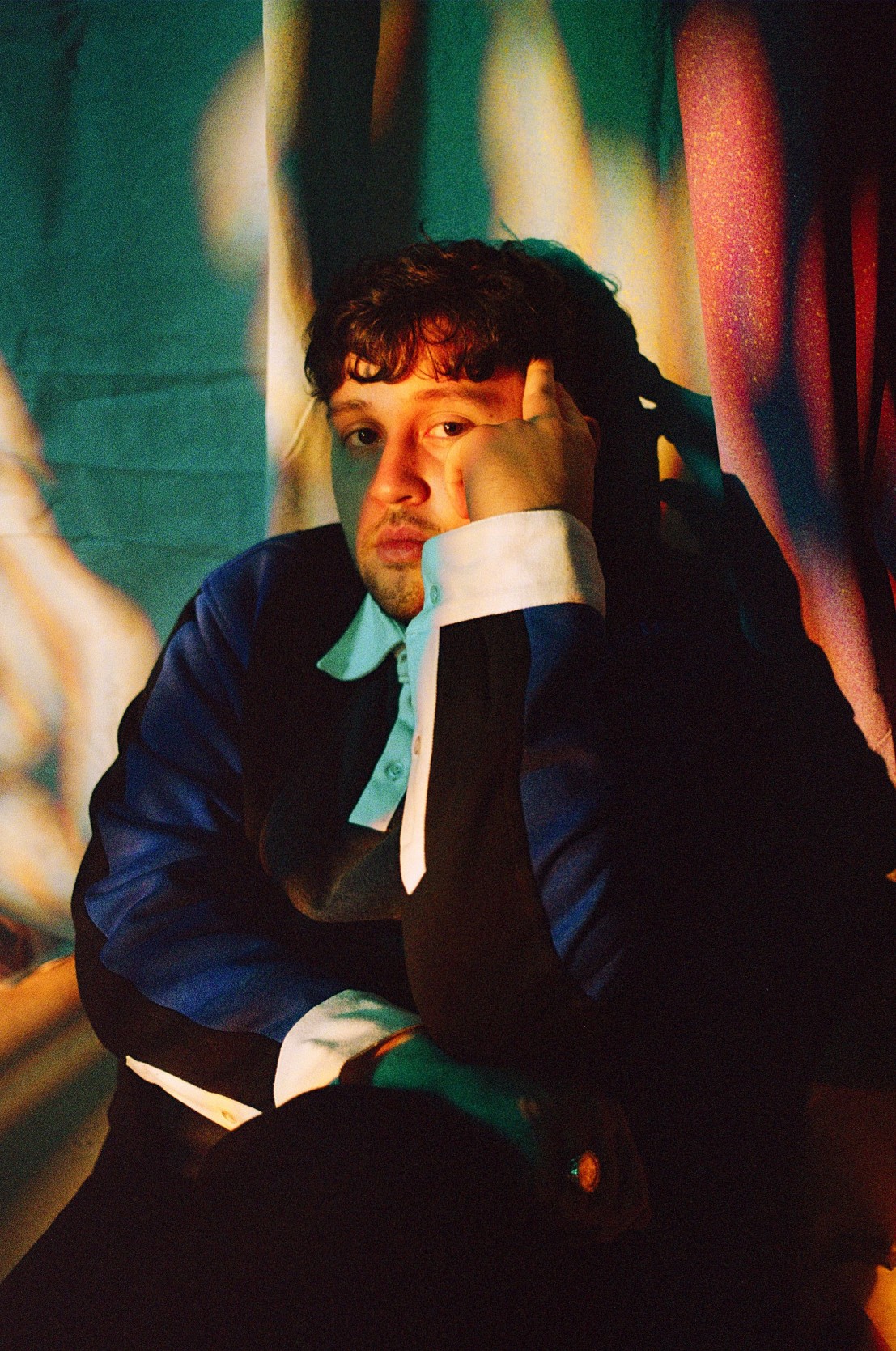 Vickery always knew that he wanted to be a singer but, not knowing anyone in the industry at the time, he took the well-worn route of auditioning for The X Factor. "That was knackered," he recalls, clearly becoming sheepish as we discuss the experience. "I was desperate to be a singer and it seemed like the easiest way. I didn't get very far but I was in the same boot camp as James Arthur." Does he regret it? "I don't regret doing it but I wouldn't do it again," is his diplomatic answer.
After that, Vickery found himself doing "every job under the sun," working as a waiter and then in his local cinema for years. In fact, he had worked a shift at the cinema until 11pm the night before his career-altering COLORS show. "We had applied a few times to be on COLORS but hadn't heard anything," he remembers. "Then 2018 rolled around and they just hit us up completely out of the blue. I had to fly to Berlin so I had to get time off and save up to get this knackered Airbnb there."
Before our interview, I decided to check COLORS' YouTube channel. Amassing more than 25 million views, Vickery's performance has only been bettered by 11 other artists, and they are by much more famous names such as Billie Eilish, Doja Cat, and Mahalia. Why did his performance resonate so far and wide, I ask him? "I wanted to make it in music but I couldn't afford not to make it anymore," he concedes. "That's why you can really see that I'm performing with everything in the COLORS show and you can see how much it means to me to be there."
Indeed, some people were so overcome by Vickery's performance that they even gave into carnal temptation. "I actually found out there's quite a few people who have conceived babies to the COLORS show. Like, a lot," he informs me with a wry grin. "I guess when you remember that the song has over 25 million views, there's bound to be a few babies. Someone messaged me and was like 'my baby is a year old today because we had sex to your COLORS show'. I don't know whether I really like that or hate that!"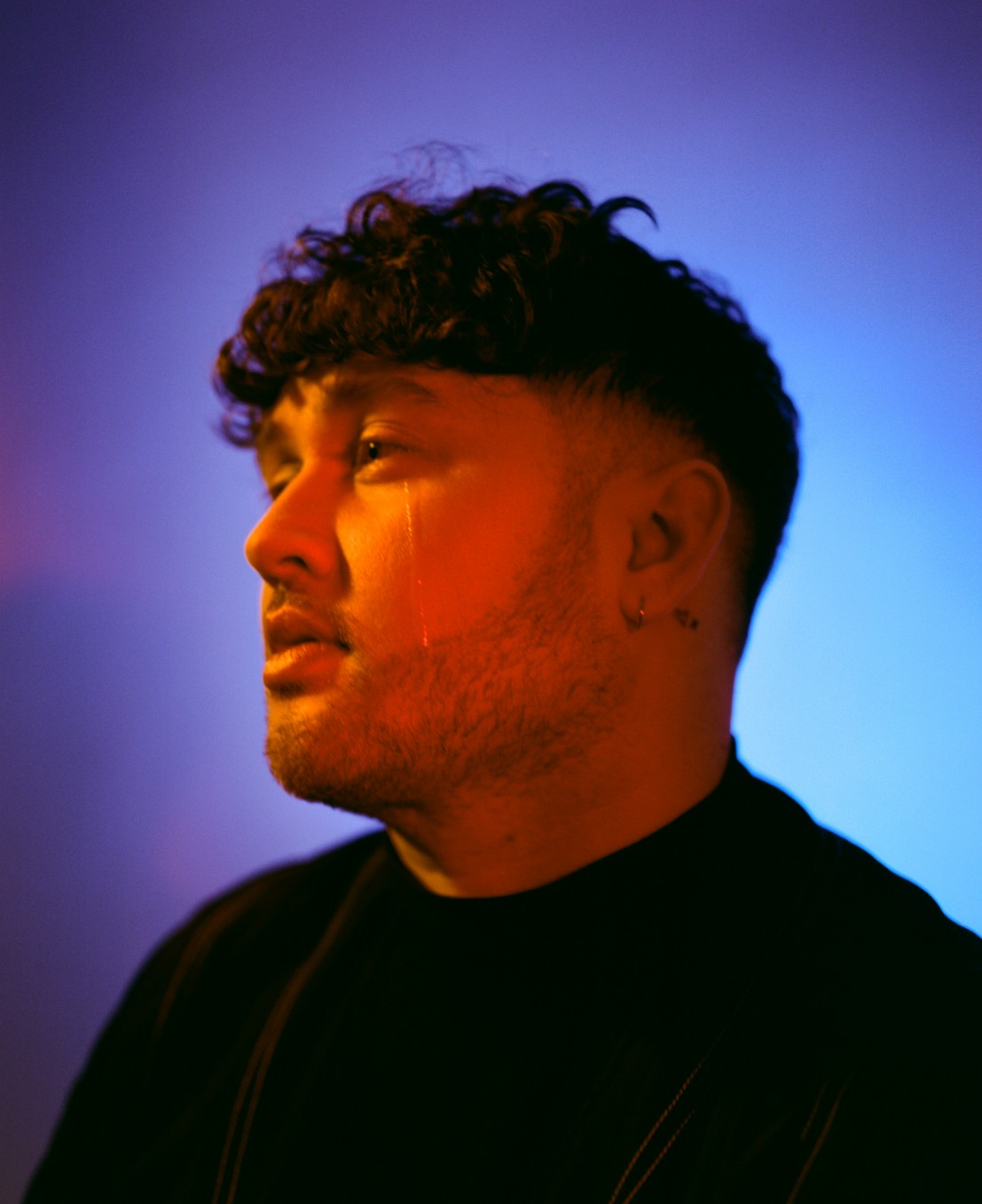 Mainly on the strength of that COLORS show, Vickery signed with Roc Nation. "Their head actually called me in – Jay Brown. I actually thought it was going to be Jay-Z, I'm not going to lie! One of the A&R's was like 'Jay wants to meet you' and I was like 'oh my days!' But it was Jay Brown, which was still cool. He called us in and said 'you have a god-given talent, I'm not letting you leave this room until you call your lawyer'. We had to call our lawyer and it was 5am back home for him."
Since signing with them, Vickery has spent the last two years honing his debut album. The title Songs That Made Me Feel might sound simplistic but he tells me that it comes from a deeper place of meaning. "Everything that I write is so true to my experience being a male growing up. As a man, we're constantly taught to suppress our emotions. This is something I'm really trying to eradicate. I want to showcase that it's ok to express what's inside."
Close to 200 demos were painstakingly whittled down; the criteria being that if it didn't make Vickery really feel something emotionally then it shouldn't make the cut. Going through the lyrics, he appears lovelorn and heartbroken, which Vickery tells me reflects the journey that he's been on since 2019. "When anyone gets any success, no matter how little, bad people come out of the woodwork. I'm also very open so I think that made me vulnerable to bad women."
Above all this heartache, Vickery comes across on this album as an old-fashioned hopeless romantic. "I'm ready to find my wife," he sings in "Hourglass", and such sentiment is repeated throughout. "I love to think I'm a romantic," he ponders. "I think I'm quite old school in that sense. That's why I don't like to think of my music as lustful because that doesn't feel genuine. I reference the "wife" thing quite a lot because my parents have been together for years and are still in love and that's something I've looked up to a lot." Such declarations of love, I proffer, are sadly often seen more from a woman than a man. "Exactly, and that's something I'm trying to get across," he agrees. "It's ok to open up as a man and say how you feel. I know a lot of my friends were taught to lock away their emotions growing up and that's just so fucked. That's why so many men are struggling today. I'm just trying to show them that it's ok to be more open."
You only have to look at the collaborators on Songs That Made Me Feel to see that Roc Nation are seriously backing Vickery's talent: SG Lewis, EARTHGANG, and Musiq Soulchild all feature. It was a conversation with the latter that confirmed for Vickery that he was on the right track with his record. "I wanted to make a timeless body of work that would hopefully outlive me. My label asked me who I grew up listening to and once I mentioned Musiq Soulchild they were like 'oh, we actually look after him!' I sent this song to him and about 48 hours later, it comes back and it's got all the harmonies and vocals in it, and I think that's just testament to how professional he is. I spoke to him after and he asked how old I was. I told him I was 25 and he said 'I could've sworn that you were the same age as me'. He said that I sounded exactly like him when he was 25. I was like 'damn, that's crazy!'"
The most arresting feature of Vickery's music is his unmistakable voice: he coos with a buttery softness that belies his operatic beginnings; it's at once sensual and soulful. What gave him such a distinctive vocal style? "It's just natural," he says. "I don't know if it's because I learned to speak so late. Maybe that's it. I wish I could tell you. The opera training gave me a big range and my dad was quite a good singer as well! His band wasn't good though, they were called The Coconuts."
Despite already having worked with such formidable talent, Vickery's list of future dream collaborations is lengthy. "Daniel Caesar would be cool because he also expresses his emotions well as a male. I'd love to work with James Blake because his productions are genius. And I'd like to do more with UK guys like Tom Misch, he's also a South London boy . As for his plans for the rest of this year? "My agents have got some cool US festivals hopefully lined up. I just want to do my first tour because I've never been on tour before! So the goal is to take this album on my first tour."
No matter what else is to come though, one of Vickery's proudest career moments has already happened. Raised in a mixed heritage household - his dad is Welsh and his mum is part black South African - Vickery was invited to play Rocking the Daisies in 2019, South Africa's version of Glastonbury. "It was in Cape Town which is where my mum's family are from. I was playing the main stage before The 1975 and I thought 'someone's been stifled here, there must be some mistake!' There were like 6,000 people there, it was mad." That South Africans have taken to his music well has made it all the more special. "I've always had a huge following there and I don't know if it's because they know I'm part South African," he says. "I think a lot of it has to do with the COLORS show too, because the main way they consume music is through YouTube. I'm not complaining at all!"
Songs That Made Me Feel is out on 16 July via Th3rd Brain Records