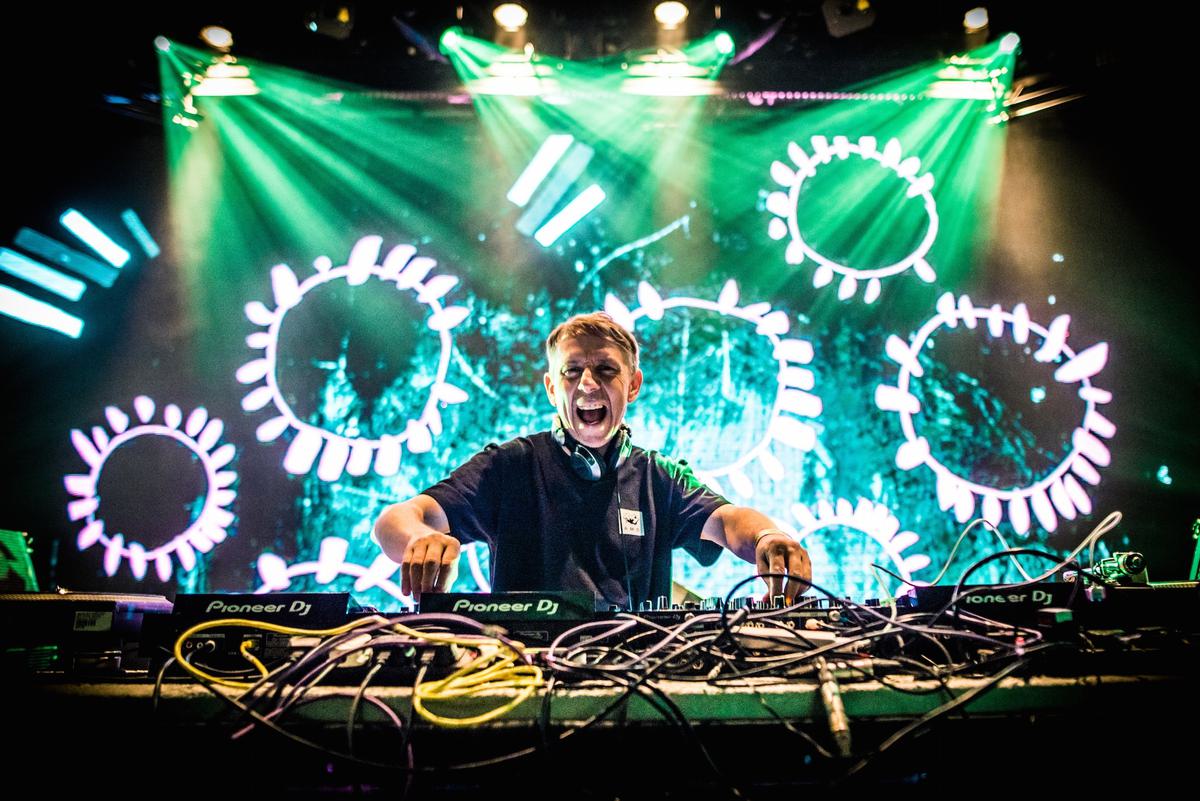 Gilles Peterson on his six must-see artists at We Out Here festival
22 May 2019, 08:45
Over the last few years, Gilles Peterson has been shining a spotlight on London's set-to-spill jazz scene. With new festival We Out Here, he's showcasing its key players alongside towering greats of days gone by. He talks to Kitty Richardson about the festival's roots and his picks for a pucker weekender.
In August of this year, Gilles Peterson will roll out the first edition of We Out Here festival, uniting legends of jazz with their nu school counterparts for three days of partying in the verdant Cambridge countryside. Ten minutes into our chat, and I've discovered something hilarious – and bizarrely corporate – about the origins of the festival's moniker.
"I'm the creative director of WeTransfer." Gilles explains, speaking from his home in Stoke Newington, London. "And every year I do a few things with them – one of which was going to be a record, focusing on this new London jazz scene. It was all good and going ahead, but then they had a change of mind and wanted to do something else instead. So I thought I'd go ahead anyway." So the compilation – a distinctly underground take on jazz and its sister genres which in turn spawned this year's event – derived its name from a tech giant? "To have that connection, yeah!" He laughs. "And then it was like, 'Oh bollocks, we'll call it We Out Here anyway because it's a good name'".
Of course, nothing – not even an awkward bit of now-redundant product placement – could dent the impact that the compilation had for the young artists it showcased: Ezra Collective and Nubya Garcia now enjoy international success and visibility, further bolstered by Gilles support through his radio station Worldwide FM and label Brownswood Recordings. Gilles says his new festival, which brings together artists including Tirzah, The Comet is Coming, Kojey Radical and Sons of Kemet, plus a solid core of electronic music, was a response to the overwhelming enthusiasm for this new sound.
"When I put out [the record], there seemed to be a new appetite for this scene that made me think a festival would be possible." He says. "The other thing was that I DJ'd last year at Field Day. On the Thursday, it was curated by Noah from Dimensions, which is my fave non-British festival. I admire him – he put together this line up and it was amazing, you had Theon Cross here, Nubya Garcia here. And everyone was like – wow, this can really work. It just felt like people were hungry for a slightly different musical menu. We thought, why don't we expand this and do something in the UK?".
Now the dream's been realised, Gilles is curious to get his first look at the festival's punters: "There's a certain type of person who goes to a camping weekend... and it's not necessarily the person who also goes to see Anderson .Paak at Finsbury Park or Eryah Badu in South London." He chuckles. "It's that British institution, of going with your tent, dragging yourselves to Glasto or Bestival. But at least there's always someone amongst our friends who knows how to get us there, and get their shit together! The only thing I'm slightly scared of is the weather...".
Indeed, Gilles is used planning for a more stable climate – his first foray into festivals, Worldwide, is now in its fourteenth year, and set across various venues in the otherwise dozy town of Séte on the French Mediterranean coast. We Out Here takes the eclectic vibe of Worldwide and transplants it to the gorgeous, lake-side site of Abbots Rippon in Cambridge, previously home to Secret Garden Party. "The site is amazing." Gilles beams. "There's a really wicked forest bit that's going to be perfect for the overnight sessions. We're going through the night – Francois K and Theo [Parish] are doing four, five hour sets so they can really stretch it out. They'll be a proper heavy one, with the sun coming up at six in the morning."
When asked who attendees should make a bee-line for, Gilles is keen to give a representative selection of artists – a legacy act, some abstract electronica, an old school DJ, a Polish jazz star and a young artist who defies categorisation.
"I'll start with a jazz legacy act, called Gary Bartz. Of course the scene is really strong at the moment in the UK and there's a community that's emerging here with its own sound, different to what's happening with the young jazz scene in America. It's effervescent and exciting. But, in everything I've always done, throughout my time as a curator and DJ, I've always tried to connect the new movement with a nod of respect to those mentors and elders who've laid the road for us to enjoy.
Gary's had a huge impact on hip-hop culture and producer/dance music culture with his approach to music and fusion of jazz and other forms. He played with a lot of my heroes, including Miles Davis, and then created his own band in the 70s called the NTU Troop. If you talk to people like Questlove, Pharrell and Madlib, they'll all quote you Gary Bartz. But he's never really come to the UK, to play all these classic songs he recorded, from "I've Known Rivers" to "Celestial Blues". He's one of those musicians from America who hasn't had his career in lights yet.
I wanted to make sure we could create a really good band for him, so we've got a group called Maisha, signed to Brownswood, as his backing band, and they'll play the songs, which I am picking. He's a saxophone player but he's great at intermingling his sound with vocals and choirs and stuff.
On top of that, we'll have some special guests who can come and sing with him. Saul Williams, the word famous poet, and we've also got Dwight, whose more of a spiritual, yodelling, operatic kind of singer. Bartz is maybe the one legend I haven't bought over for a festival yet, and I'm so excited."
"The thing about this festival... it's important that it's celebrating the live music scene and the community around that, particularly in London around places like Total Refreshment Centre and Steam Down. But that scene is also about the DJs.
What makes the British scene for me is the marriage between live music and club culture. And I wanted to bring that together at this festival, so the DJs are equally important. On one hand I wanted to bring lots of important legacy DJs, like Theo Parish and Francois K, but I also wanted to bring in the new generation of electronic musicians who are making really interesting stuff – the kind of people signing to Hessle Audio and Whities, that kind of more experimental, techno-meets-all-kinds-of-space music.
For that, I'm excited to have Call Super perform, along side Objekt. They're two of my fave newer generation artists – made in London and developed in Berlin. Both of them are the crème de la crème, and they play out without that many rules. I heard Objekt play out in Mexico at Bahidorá, and he hardly played a kick drum. It was so progressive that it was almost ambient. It's interested to me that these guys are prepared to take risks. When you're a DJ and everyone's waiting to dance, to create a one or two hour or three hour sonic soundscape which isn't banging it all the way is really interesting to me."
"He's a Manchester, Northern soul and jazz legend. When I was growing up, I listened to the pirate radio stations and the DJs that were playing the big tunes. But eventually I realised that, at all these clubs I went to, there was always a back room. And it was in that back room that DJs were really changing the rules. These DJs, they were pulling out tracks that nobody else had... and then you had to be brave enough to play them when you knew that nobody knew them! Those DJs are the reason we have a culture today.
I was such a fan, I used to go up to Manny from London for the day, and I'd go and listen to him at a club called Berlin. He was one of my absolutely teachers, and I would follow every track he played, every list he published. He had a little break recently but now he's back and I'm so pleased he agreed to do this!"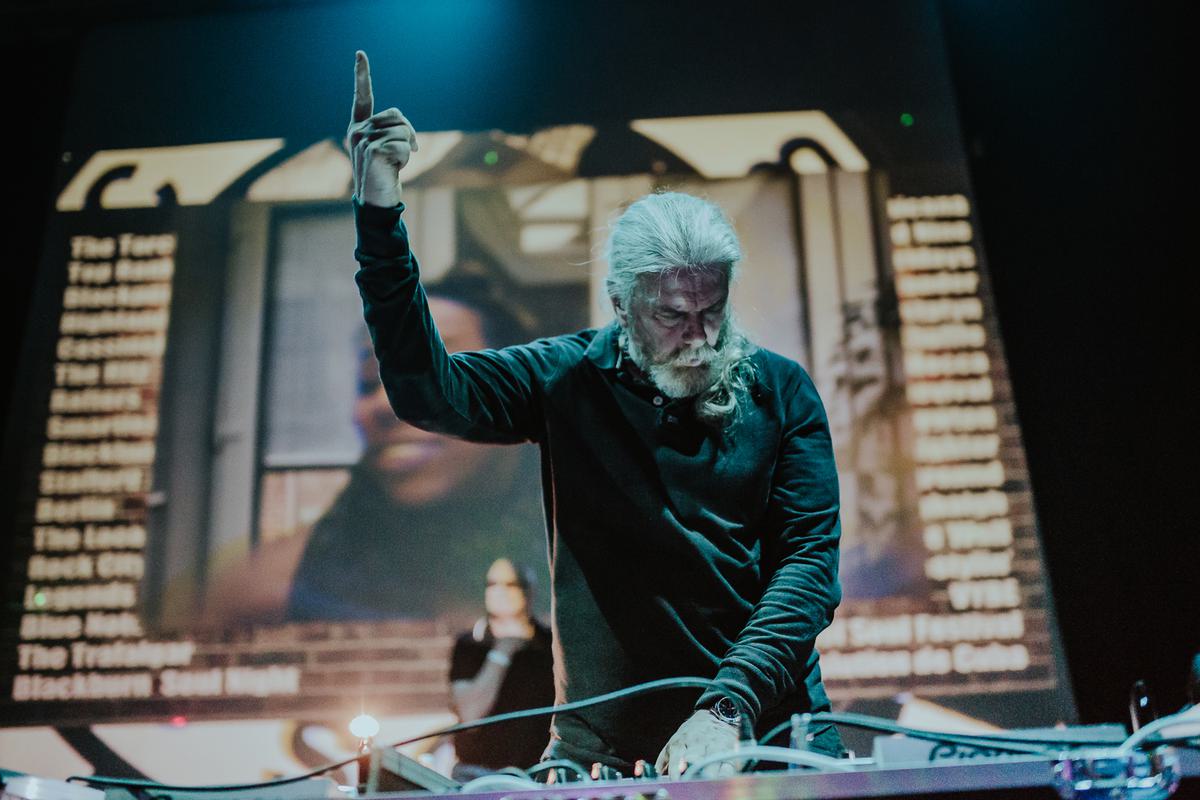 "A really random one now: an abstract, unknown-to-most-people Polish jazz singer.
People talk about the scene in the UK being really exciting, but in Poland there's been a really great scene for quite a while. I've been going out and DJing and going to gigs there and it's one of the most exciting places in the whole world for experimental music and really breaking the rules – whether in live or in dance music.
So it wasn't a surprise when Wojtek Mazolewski showed up with a couple of years ago. The guys had 'jazz' tattooed on his knuckles and he plays the double cbass. They did a session for me at Brownswood, in my basement, for Worldwide FM, and when he came in to to do that about six months ago, I mentioned I was a fan of [Urszula Dudziak]. She makes really mental noises with her mouth. She like scat but beyond, some people could make fun of her in sketches taking the piss out of jazz, she's that person! She's a bit like Bobby McFerrin, but a female version from Poland. There's a record I recommend called Papaya, which is a bit of a disco classic.
Anyway... I was talking to Wo, and I asked him if he could get her to come and play – she hasn't been here for 30 years and she's in her 70s now. And he sorted it out! So she's guesting with him. That will be a really heavy show."
"She's not jazz, she's not techno – she's just an artist who's doing something very authentic and pure. I thought her last album was sensational. I'll never forget when I put her on at my festival in Sete (Worldwide). She's really modest, completely the opposite of a showgirl. She's shoe-gazing, and that's brill, that's her vibe. But when she came to play, she'd put out a few clubby records, and I thought I'll put her on between Louie Vega and DJ Harvey – I'd never seen her before.
So I had these two mammoth, celebrity DJs on this stage, with 5,000 people in the audience. Louie finished his set and everyone's going mad, and then it was "please welcome Tirzah" and she came out with Mica Levi, and they went and did 45 minutes which totally traumatised them. It just confused everyone. Afterward, I was at the side of the stage with DJ Harvey and he was like "that's wicked man". That's all DJs want – someone more downtempo than them when they're about to go on!
But I just love the fact they had the balls to do that. She's the epitome of the all that's British in music at the moment, she goes right across the board with people who like what she does. She's one of those artists who's so unconventional and subversive but she's still able to be super successful... I really admire her desire to just go out and do her thing."