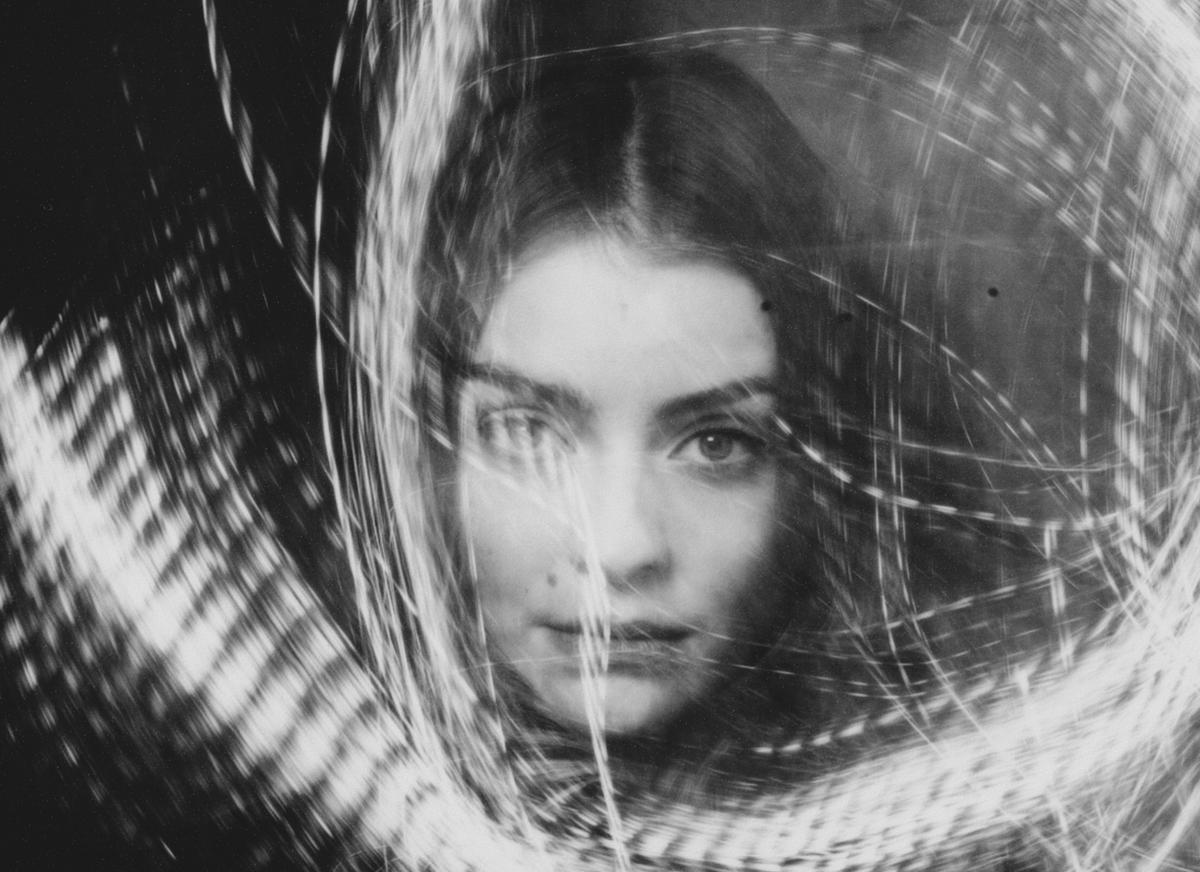 Eydís Evensen is no longer afraid of the dark
22 May 2023, 09:00
Icelandic pianist and post-classical composer Eydís Evensen tells Sophie Walker about reckoning with old ghosts and healing her inner child with her second album, The Light.
Eydís Evensen was suspended over the earth which had cracked wide open. The Icelandic pianist and composer had felt the tremors, the unmistakable warnings that the landscape's surface – which once seemed to be so certain and immovable – would capitulate to molten fury.
The thin veneer that kept it at bay would not hold. She and her partner, the director Einar Egils, abandoned a dinner party to join the pilot they had reserved to be on standby. Seventeen hours had elapsed since the eruption began. In the helicopter, Egils filmed the sky laden with ash, the red veins of magma bleeding in torrents. And he filmed Evensen's face. She is lost in thought; she smiles in elation, but is then swept along with a tide that suggests something darker is on her mind. There is a kind of eruption that only she knows.
These would be the visuals for the title song of her debut album Bylur released in 2021 – a snow storm, a white-out. It was a means of channelling the turbulence of her life so far, tracing back to 7-years-old when she wrote her first composition. Her music was a way of defying the passage of time to lay a comforting hand on that little girl's shoulder, a way of allowing the lava to cool and the trauma to heal, just as the earth heals itself. But even back then in that helicopter - and further still, when Evensen was far from her native Iceland living in New York City – the beginnings of her next chapter, her second album The Light, was already stirring within her fingertips.

She made the decision to return to her hometown of Blönduós when the world felt as if it were ending. The emergence of the Covid-19 pandemic made the hollowed city feel like a dystopian misery, and coupled with the end of a relationship, Evensen felt that remaining there was not an option. She caught one of the last flights out of New York and withdrew to her family's cabin, nestled among a smattering of brightly-coloured houses which were dwarfed by the vast mountain range and surrounding ocean. The skyscrapers would make her feel small, sometimes belittled, but the magnitude of the Icelandic landscape made her feel small in the sense that she found perspective – and her place – in the world once again. "It was just the best," she reminisces. "I was in nature every day, going out for hikes alone, spending time by natural pools. So many tears were shed; there was a lot of gratitude. It was just a long, beautiful time of reflection."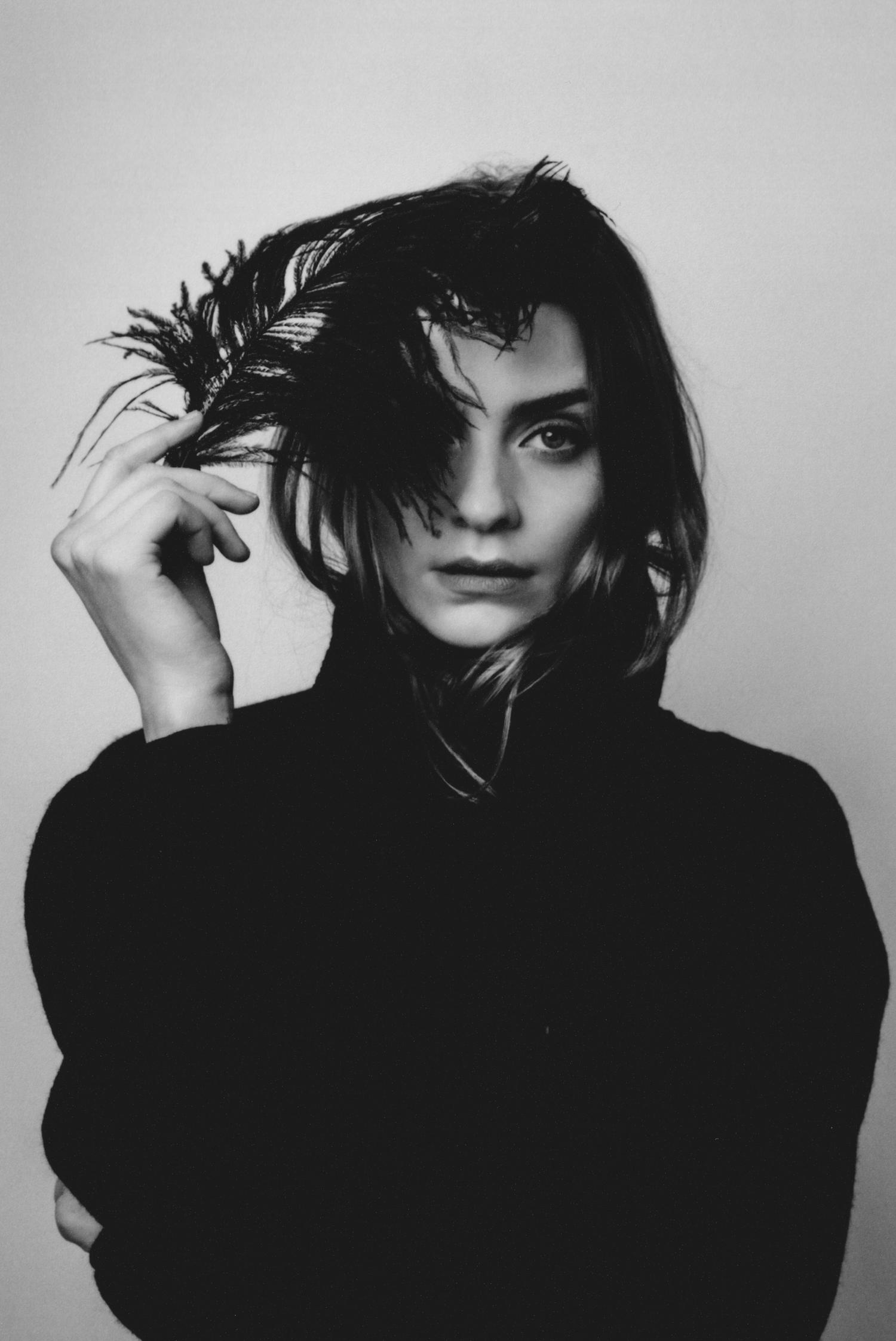 By learning to realign herself with the earth's rhythms, and being at the mercy of the temperamental Icelandic weather, Evensen started to absorb lessons about life through nature's example: "I was brought up in a family where nature must always be respected, where you have to make peace with the good and the bad, and the crazy forces that we're living with," she says. The Icelandic winters are bleak with only two rationed hours of sunlight to hold onto. "It takes a toll on you, physically and mentally," she notes. Frost, her 2022 EP, was born from the unforgiving season. "It was about personal challenges and personal reflection – I felt heavy, mentally, and it was good to just let all that go when it was so dark outside."
It was in these conditions that she wrote "The Light I" as a child, the final track on the EP, in D minor, a scale that lends an elegiac weight to her composition as she tried to come to terms with a traumatic experience.
The Light, as a body of work, is an answer to that song – a cyclical bond between her inner child and the woman she is now, of twenty-nine. "The Light II" is a choral composition which breathes life into one of Evensen's poems, and a departure from her enduring ally, the piano. For the first time since beginning her career as a solo artist, she chose to sing herself. "It's an answer to that personal experience I had when I was seven, about how we should never lose hope. We should always try to look toward the light, no matter what we've experienced, no matter how dark it is," she tells me. It's about the feeling of rejuvenation when the winter draws to a close and the sunlight stretches onwards - as it always does, no matter how interminable the winter may feel.

The album's arrangement reflects the sense of dark yielding to light. "17.03.22", named for one particularly bleak winter's day, eventually leads to "Tephra Horizon", a sweeping glimpse of a hard-earned new beginning – or, a "Near Ending", when things come "Full Circle" and reach, at last, a "Resolution". Those final three songs were composed during the Blönduós summertime of endless sunshine and technicolour, when Evensen had reached a sense of peace through the healing that sitting at her piano had afforded her; she had fallen in love with her current partner and her homeland. Now, they share a home together in Reykjavík.
"I arranged the pieces on the album to go through all of the ups and downs," she notes. "It's a transition of different emotions and how I resolved them." She coordinated the key changes in each composition to constantly shift as our own feelings do: "Transcending" begins in a solemn D Minor, before jumping up a fourth into the peaceful G minor for "Tephra Horizon" and "Fragility". The darkest song on the album, she feels, is "Near Ending"; that one is played in a E flat minor, commanding a certain gravitas. But she ends the album in D Major – "a bright key" – with "Resolution".

It was only after she returned to Iceland that The Light started to come together meaningfully for her. "I had started writing snippets of 'Resolution' a few years ago when I was in New York, actually, but it never came out the way I wanted it to," she recollects. "It was only having the experience of writing in my hometown that the full album started to make sense to me. With Bylur, I had planned out everything, but with The Light I was improvising – I was guided by the emotion behind the piece, and that's something I had never dared to do before. I loved having that freedom of feeling the pieces come alive during the recording session. So, for example, with 'Transcending' and 'Near Ending', I had only ever played them one before, ever, when I was back home. I just wanted everything to be a product of the moment, and have that freedom."

Evensen's relationship with the piano reaches further than her own memory can allow. "My mum said as soon as I could stand, I was just drawn towards it," she recalls. "I was reaching up to it, and two years old, playing one note super annoyingly. I've just been drawn to it for as long as I can remember, really." Some of her earliest memories were her older siblings playing their 120-year-old piano, and so beginning her lessons at the age of six felt inevitable.
"The best thing, for me, is to be alone," she says. "Sometimes, you can go through an emotion or an experience and it takes you days, weeks, or even months to process what's happened and how you feel about it, so it has always felt like a rewarding thing, to be alone with the piano. I realise how I feel about a certain situation in more depth. For example, for 'Near Ending', I just put my phone on record and was playing, I think, for eighteen minutes straight. I listened to it a few times – I could only listen to it for a few times – and I was just crying in the middle of the piece because I just needed to get something out, and maybe I wouldn't have gotten it out like that without playing it and figuring out my internal self and how I feel. I've always been grateful to have that space and perspective that playing the piano allows."
The honesty that bursts forth in her music is arresting, a quality she is always striving to create: "It puts you in a certain mood where you just forget about time and space."
"I've come to terms with some old ghosts from my past, and now, I feel free."
(E.E.)
But while she has had a lifelong love affair with music, it is only within recent years that Evensen has had the chance to commit to it. Before signing with her record label, she was an international model which allowed her to travel the world; her horizons broadened unfathomably wider than she could've imagined in Blönduós. Even so, she sought out the piano wherever she was, once knocking on a door in London when she heard its sound spilling out from an open window, asking to play it for just a moment. But as soon as she was able to, she left modelling behind.
"Music is my passion, and the modelling I've always considered to be a job," she states. "I started when I was quite young, I was nineteen, and I was fresh out of school – I didn't know much about the world. I moved to London and it was really like, 'Wow, there's this whole new, exciting world outside of Iceland!' But I discovered it was a challenging industry. The standards they put on people is just not humane, in many ways; friends around me were starting to get ill with body dysmorphia and anorexia, and such. You don't really recognise it because you're constantly struggling with going to castings and booking that one big job, and then chasing another big job. It's a constant marathon.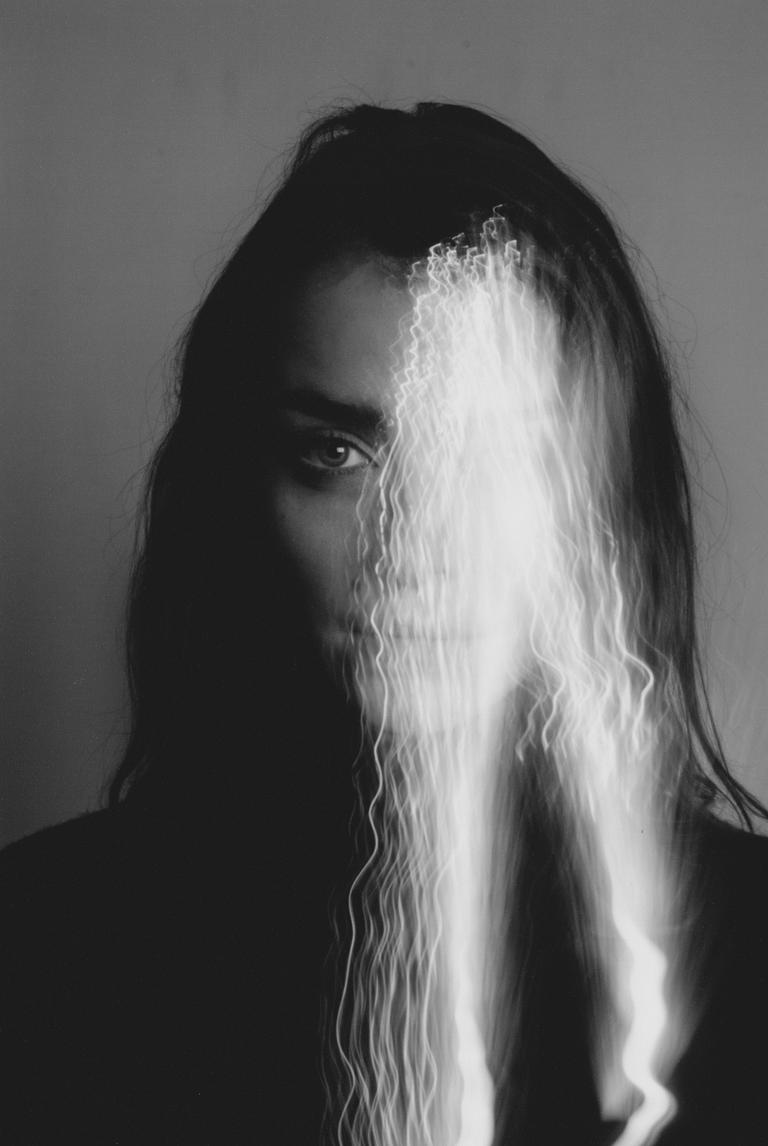 "When you leave, you think about your body in a different way. If I hadn't have done it, I wouldn't have travelled to so many amazing places and met so many amazing people, but I was so glad to be out of it and pursue something else. But not many models have that: at thirty years old, you might not get booked anymore, which is so sad, and they have nothing else to go back to."
Evensen has, remarkably, carved herself a place within the stringent classical world – all on her own terms. "I put so much pressure on myself when I was studying because you have to adjust your performance to suit each composer," she reflects. "It has to be done because the institution says it has to be done that way. It feels like you're always trying to match your energy towards something that maybe doesn't come naturally to you. I was literally locking myself in a room every day for five or six hours, practising something that I maybe wasn't so interested in practising. I was like, 'Why am I doing this? Who am I doing this for?' And I realised, 'Well, if I'm not doing it for myself, then I shouldn't be doing it at all.'
"So, as soon as I started to perform my own music, it unleashed this space for myself. I tried to feel present and honest during each performance, and I would play the pieces differently depending on how I felt – and that gave me so much."

Three women were responsible for her becoming the artist she is today. Her first teacher bought Evensen a grand piano after discovering that she was practising on the 120-year-old antique which was terribly tuned. "One day, she was like, 'Oh, we're buying you a Yamaha grand piano. I hope your parents are okay with putting it in the living room.' They made a contract of lending me the grand piano, which she did for three years, and then she and her husband sold it after I left my studies with her. She had sacrificed so much for me."
She also learned with a teacher in the choir who, now in her eighties, had been there since she was a teenager: "A legend," Evensen notes. "Members of Sigur Rós and Björk were in her choir. She's like a being from another world. Your understanding of music just changes when you're in her presence." The third teacher is an incredibly spiritual woman: "She gave me a different sense of how to feel the music, how to sing it, versus just playing a piece. The accumulation of these three women brought me so much. I'm super fortunate that I went through the studies, but I'm grateful to leave that and work those teachings into my own creations."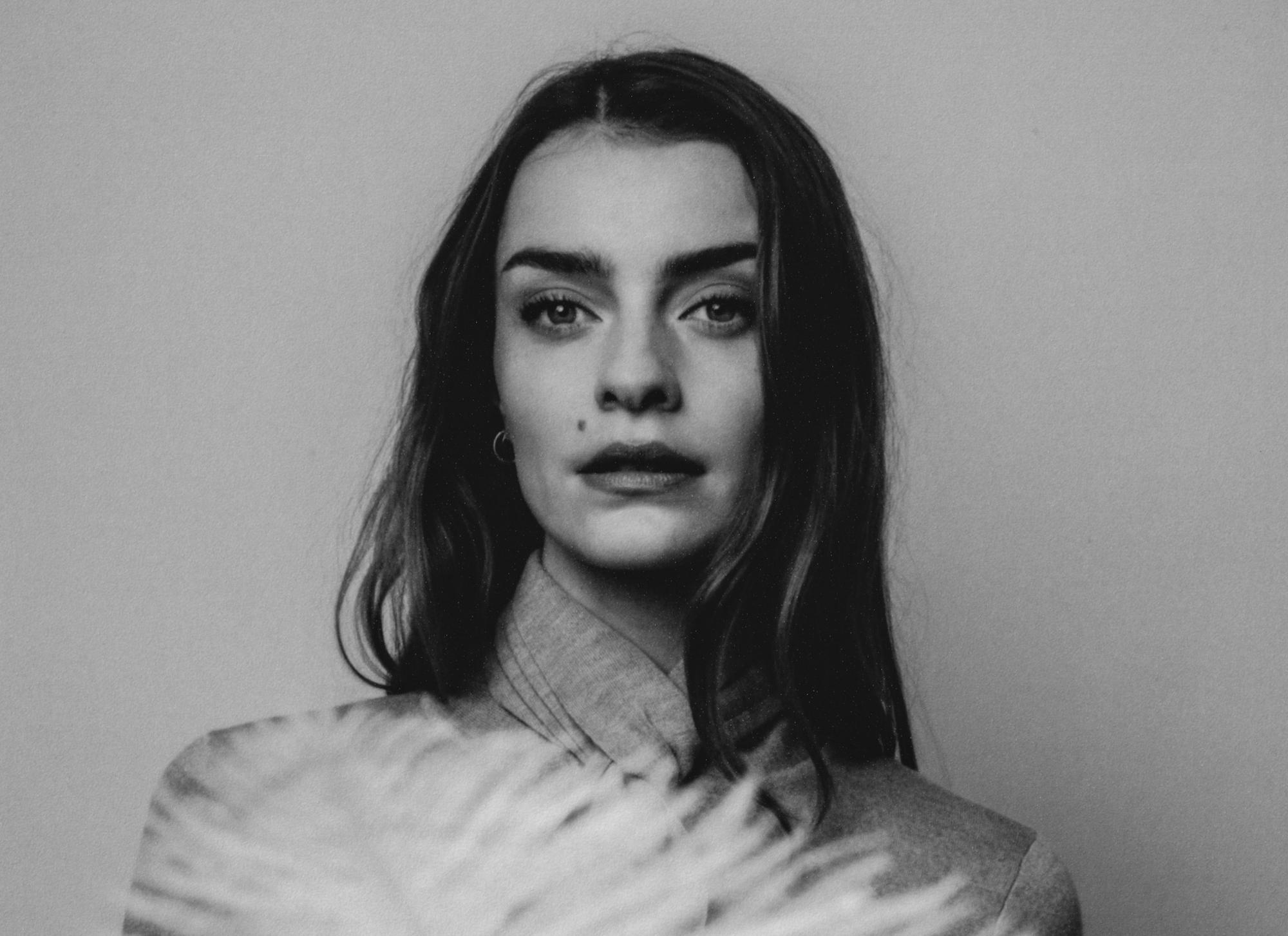 Through sharing her voice on The Light, Evensen is also sharing her poetry. "The Light II" originated from verse she wrote which described "a beautiful light that froze", which is then echoed in the second part of the composition on "Dreaming of Light" with: "ljósið fagra lifir enn ljósið fagra lifir enn" – or, "the beautiful light still survives." Since being a child, when her father would entertain friends and family with his Ferskeytt poems, using the four-line alternate rhymes to poke fun, she had been enchanted by wordplay. "It's been a way of storytelling through Icelandic generations," she says. "I've always been fascinated by the world of poetry, especially when we had to study Viking sagas, and such."

Evensen has written poetry herself since the age of fourteen, but has always regarded them as private, something purely her own. "I think, at some point, I would like to share more of my poetry," she muses. "Last winter, I wrote a poetry series which is just called Winter Poems. I haven't shared that with my label, or anything, but there you go. I was inspired by different weather conditions and the emotions they draw from me. Surroundings, emotions… Some are very personal, but some are just snippets of thoughts."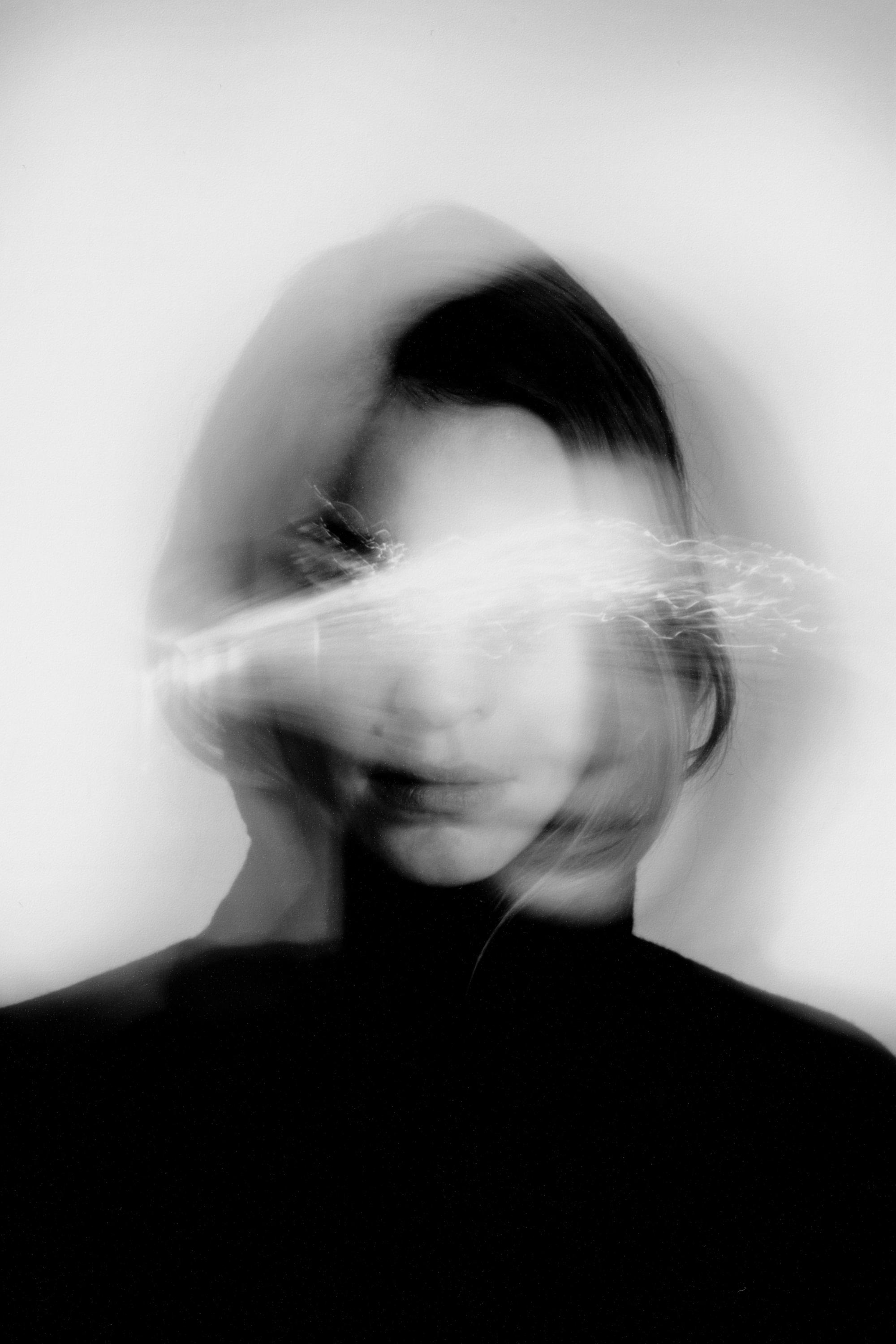 I ask how she feels the process of making The Light has strengthened her relationship with herself. "Big question!" she laughs. "Yeah, gosh… I feel like I'm so much more in tune with my own emotions, and I've really challenged myself to sing on the album and put so much improvisation into it. It helped me to peel back one layer to my inner core. Sharing that publicly is a bit scary, sometimes, but I think it's very rewarding to open yourself up like that. But I've come to terms with some old ghosts from my past, and now, I feel free."