He certainly seems to be in good spirits. He dives right into our discussion on his new record, answering my questions before I ask them. I wonder if this is Baio exercising his media training, but to me, he is just keen to share his work and the process.
Chris Baio's third solo album, Dead Hand Control, was actually finished a full year before its release. "I don't necessarily like not being able to share [music] with people," Baio says. "I've gotten better. I used to be a maniac about that. I would have these periods of time where I was just crawling up the walls. When I finished my first record, The Names, I was like, 'Ok, now what?' This time it wasn't as bad for me to finish a record and sit on it for a whole year but, at the same time, I do love releasing music."
He continues: "I do love putting it out there. I love knowing that some people are going to listen to it and form their own opinions." He acknowledges that releasing an album is a momentous occasion in a musician's life, especially as it is his seventh studio album and "there is a finite amount of times you release music". Predicting that he will make 20 albums in his lifetime (although he would like to make more), Baio is mindful that he should enjoy these times.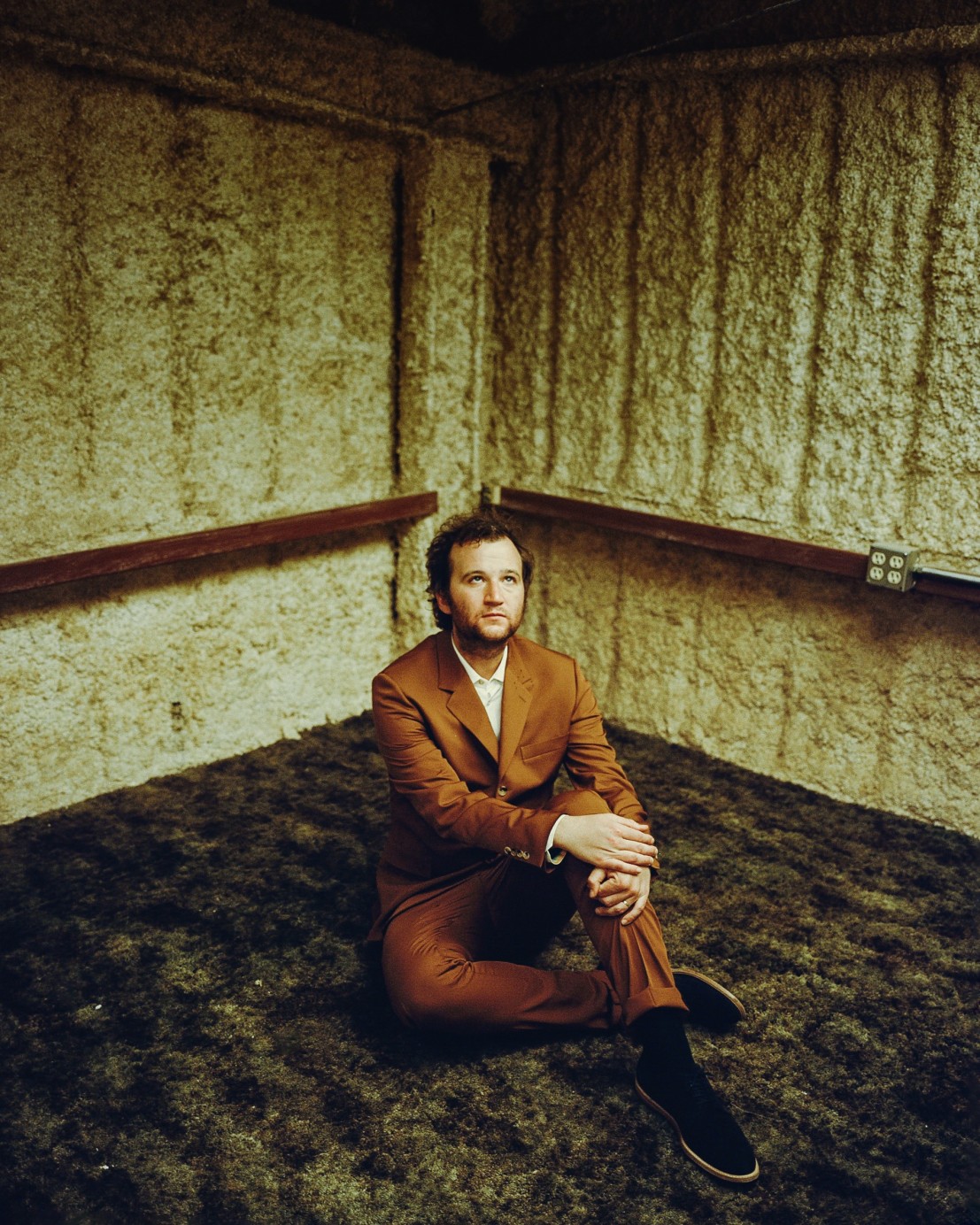 We move to talk about Baio's experience as the bass player of the Grammy Award-winning Vampire Weekend. He treasures his time with Ezra Koenig ("coming up with the best bass arrangements I could"), but there was always a desire to also be a singer-songwriter too. "I just realised I had all these ideas for songs that I wanted to pursue and things that I wanted to make." This included a stint as a DJ, after which, Baio took a mixing and mastering class and worked on his production skills. "I would have been a successful bass player, I would have been a happy producer and then the next phase was, I was writing more traditional songs, but I didn't really know how to record my vocals or make myself sound good in a way that I liked, so I would have been a happy producer but a frustrated singer-songwriter.
"And that took another three years of practising, while still touring and being very active with Vampire Weekend, but I didn't write a song with chords and lyrics for maybe eight years. And then, when I started writing songs, it was like I had turned the faucet and there was no turning back."
Dead Hand Control was written and recorded alongside working on Vampire Weekend's applauded Father of the Bride. In contemplating his solo work, Baio found himself reading about the concept of a 'Dead Hand Control;' a legal term which gets its name from the Cold-War era nuclear missile system . I'm mystified, he explains: "It's this idea that, in your will, when you bequeath someone your stuff, you also try and control them after you've died, controlling what they do with your stuff. One example of that is when MCA [Adam Yauch] of The Beastie Boys died, he said in his will, 'I don't want any of my music ever being used in a commercial'.
"I found that so fascinating: controlling what happens to your stuff when you're no longer on this planet to enjoy your stuff."
>Baio elaborates, "I found that so fascinating: controlling what happens to your stuff when you're no longer on this planet to enjoy your stuff." As well as legal matters, Baio schools me on the history and politics of Dead Hand missiles too. He explains that it is a completely automated computer system where, if it detects a nuclear attack in the Soviet Union, it would automatically attack, and pretty much destroy, America.
Our conversation moves away from control politics, and to his background in music. In 2018, Baio began setting up his own recording studio (with Chris Tomson, Vampire Weekend) which allowed him the opportunity to work on music constantly, if he chose. "I worked on the record then for about 18 months," he explains. He also spent time recording in Damon Albarns' 13 Studio in West London where he "used a lot of Damon's toys". "It's a dream," he adds, geeking out a little. "It has any piece of equipment you could ever want to use in your life…It was one of the great joys of my life. I really, really loved it".
Baio draws inspiration from art rock artists such as David Bowie. He says," I love electronic music. Really, really long compositions of sprawling recordings that start in one place and end in another.
"All my favourite records…all The Beatles records that are the single album ones are under 45 minutes long." When Baio started making records, he was mindful of the fact that he wanted them to be his own version of these '70s art rock records while infusing hip hop production and techno production. "I also like the idea of albums having really concise songs and then really long, more experimental pieces of music. The fourth song is a song called 'Dead Hand' and it's over nine minutes long."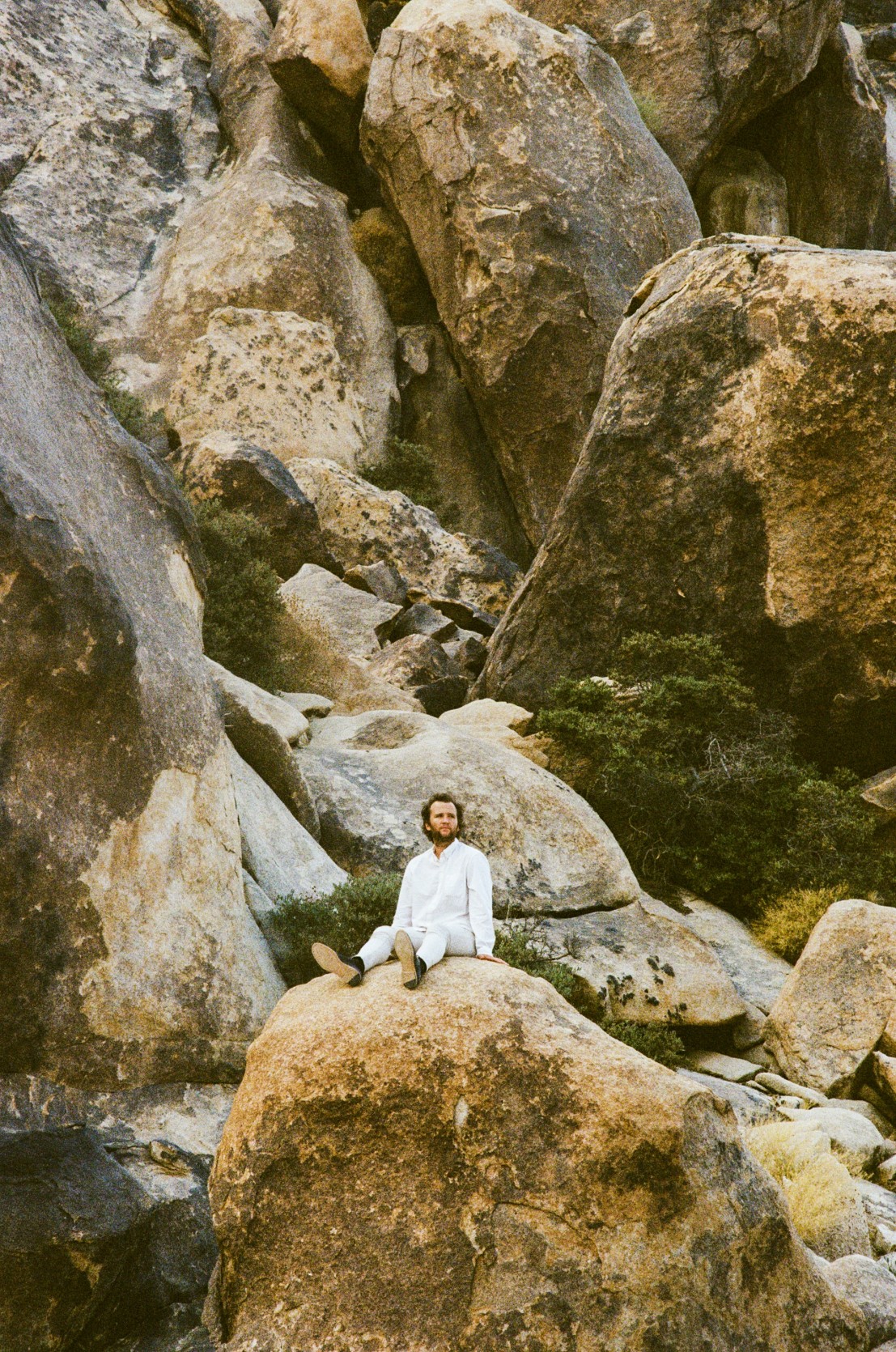 Songs on the record transition drastically and become almost totally different ones ("but it's not like giving the listener whiplash"). Dead Hand Control closing track "O.M.W." was written in collaboration with Vampire Weekend frontman Ezra Koenig. The pair began working on it over nine years ago and, when it was finally finished, Baio found himself tearful. "I had this memory of finishing it at my studio, getting in my car and immediately listening to it...and just being on the verge of really crying when I heard it, which has never happened to me before, where I was basically fighting back tears." The song represents almost a decade in Baio's own life. "A lot of me is the same but, over the course of nine years, so much changes in anybody and something about hearing that passage of time in a single recording, made me quite emotional".
Dead Hand Control has only hints of political themes, unlike Baio's sophomore album, Man of the World which was much more overtly political in its nature. Tracks like "Endless Me, Endlessly" are reassuring, comforting even, and all about surviving the panic that the world can sometimes present (If you're feeling like you can't be strong / In a place that's not your scene / If you're feeling like you need a friend / Let him be me). "There's an argument that everything is political. I think that ultimately there's no obligation or rules when somebody's making a record. That's what I truly believe. A record can be whatever an artist wants it to be. My favourite music in my life is anything that's made me feel less alone in the world; anything that really touches me and moves me."
"Ezra's care for craft and thinking of music as an entire package...has been extremely influential whenever I'm making my own music."
As well as writing the chorus of "O.M.W", bandmate Ezra Koenig has influenced Baio by inspiring him to be meticulous. "Anytime you travel around the world and play music with someone for 15 years, they'll influence you," Baio says about Koenig. "There's no way around it," he continues. "But I will say that Ezra's care for craft and thinking of music as an entire package, thinking about how it's not just the notes, it's not just the lyrics, it's how you dress, it's the album art, it's the font you use. That's something that I learned from him and has been extremely influential whenever I'm making my own music or my own records." Dead Hand Control coincidentally dropped on the 13th anniversary of Vampire Weekend's debut album coming out.
While studying Russian Language and Russian History at Columbia University, Baio probably didn't anticipate that he would centre his third solo album on the rumoured Soviet missile system that he first came across in those lectures – but that's exactly what Baio does with Dead Hand Control.
Combining themes of Russian missiles and legal wills, Dead Hand Control, perhaps surprisingly, is an optimistic and hopeful, at times even romantic, album. It's his best work yet.