One minute, she's in on the outskirts of LA, head-to-toe in traditional Persian dress – all Louis Vuitton, of course; the next, her niqāb is made of a blazing red Adidas t-shirt in the middle of the Iranian desert. Two worlds collide. "I feel like a lot of people can relate to this whole 'two worlds' situation," Persian-Kiwi rapper CHAII says. "But I like to put a positive spin on it. This is a new wave of how people are living."
Her hip-hop beats are heavyweight, grabbing you by the scruff of your neck and dropping you to the floor along with her blaring basslines. Her first trilogy of songs, released earlier this year, embraced her Iranian roots; the second was anchored in the Western world. Together, they make her debut visual EP, Lightswitch. That electro-beat that's got you hooked? That's a Persian time signature. Her flow is smooth in English, but just wait until you hear her slip into Farsi. "I wanted it to be received on different angles", she says. She is both and neither, depending the way she catches the light, and it's that duality that makes CHAII the definition of the here and now.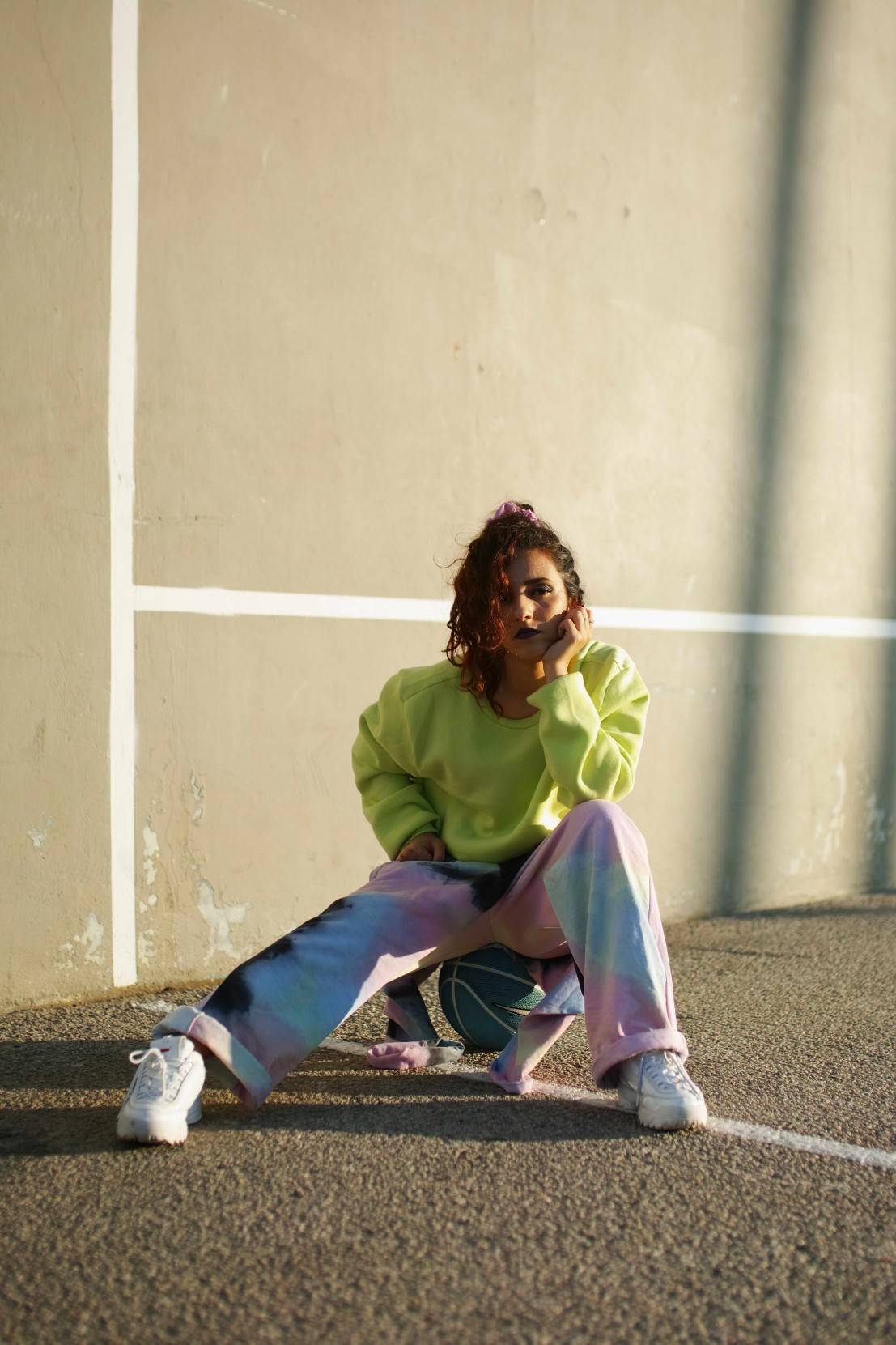 She is as much entranced by Eminem, the first rapper she ever heard, as she is the Persian language and rhythms. "It's not deliberate," she stresses, about blending the cultures together. "I base my music on how I'm feeling, so I don't even notice the subtle influences which come through in my music." It's a way of tapping into the polarities of her cultural heritage in the wake of the Islamic Revolution some forty years ago. The work of creatives was banned, giving rise to a mass exodus of artists who moved West to continue to practise their passions. Listening to CHAII's music, you get a sense that every moment in history has been leading up to it.
The result was burgeoning communities of Persian creatives budding all over the West, but particularly California, which to this day, nurtures a strong Persian-American musical subculture. "There's such an awesome blend of the old-school Persian music and the new sound brought in from the immigrants," she says. CHAII, herself, has never lived in LA, but having family who have settled down there has brought her stateside. "I guess I really connected with them, being an immigrant and moving to New Zealand" she continues, "and being on that journey of adapting the two worlds that make up my identity in my music."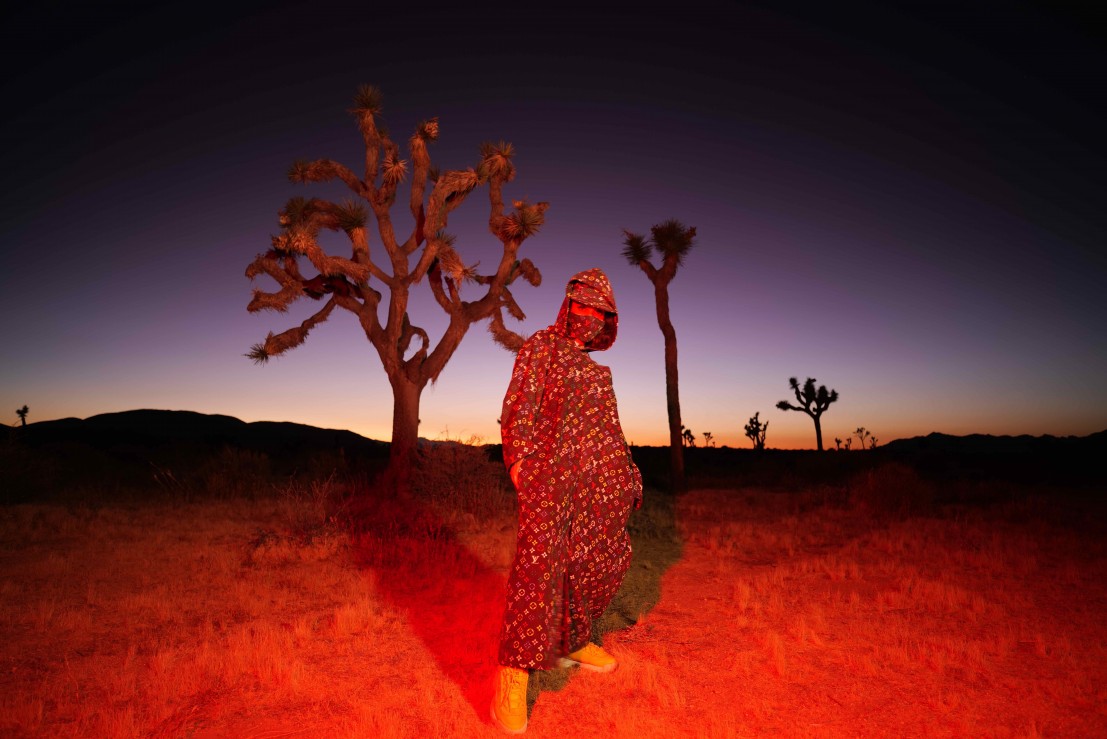 The city has been pivotal in crafting the sound of the final instalment of the six-track EP. "The difference with this part was that I found the sound," she says. "After the first half, I'd established myself musically, so I didn't have to be so caught up with that anymore. I mean, it's forever evolving, but it had its identity by the second half of the EP. I feel like it shows." Though Persian nuances are woven into her choices, for "Lightswitch", "Middle Ground" and "Nobody Know", her instinct to create maximalist earworms and dance anthems take centre stage.
"I found I connected a lot with LA," she shares. "We don't have a big Persian community here in New Zealand, so it was my first time being exposed to a Persian population outside of Iran, in a Western setting. I was really excited to see everyone – but I don't know if they were excited to see another Persian added to the mix!", she jokes. The vibrancy of the city, with its melting-pot of cultures and its fast pace – not to mention its sunsets over its vast stretch of beaches – fed into the sonic and visual identity of the EP over a three-week stint.
"Every time I saw a street with Persian signs, or things like that, I was buzzing," she says. "I think, no matter where I am, I've always found a way to connect with my roots. The older I got, the more intrigued I was about my background. Now I'm quite set in both; I feel like I can connect to both happily, hence being able to incorporate both into my music comfortably." Between her fascination with the visuals in Iranian cinema, she would do this by connecting with other artists from her homeland online, sending beats back and forth to keep her finger on the pulse.
CHAII pushed those three weeks in LA to the max. In a short burst of time, she brought once distant collaborations to life, as well as finally realising the aesthetics she had spent months toiling over for the music videos for her visual EP. Through working with Sylvia Massy, a record producer, mixer and engineer, she was able to experiment. "I was like a kid in a candy store", CHAII says, telling of how playing with Massy's "different audio toys", from vintage microphones and instruments, to creating a "light-bulb vocal chain" for "Nobody Know", with surround-sound vocals popping in your ears.
She, too, has a background as a sound engineer, producer and mixer, so the sonic elements of her music have always been incredibly important. "A lot of the ideas came from Sylvia and her amazing way of recording, just adding that bit of texture. I love that side of things. It was really fun to just experiment with the vocals and the production," CHAII says.
While stateside, she started working with a whole host of Persian rappers she had lined up. The latest of which was Erfan, a hugely popular rapper both in Iran and LA who she had been listening to since she was a teenager, growing up with Persian rap music. "In his life he's gone back and forth between the two places," CHAII explains, "so his music is really interesting in the sense that while it's Persian, it's got that hip-hop element to it as well. It was crazy when he reached out and we made a song together."
For all of her bombastic anthems, she's unafraid to show the chink in her armour. Her song "Middle Ground", came from being told, once, that the highs and lows are not what we should be aiming for; the middle, however, is true and constant. The nature of the music industry, on the other hand, is "up and down, and you always have to adapt to that change," she says. "You go through months of really intense, awesome stuff, and then it just drops. It has that effect on your mind. I've had to start learning to find my own balance, returning to a middle ground where things make more sense."
She pays careful attention to reflect this in her visuals: greyscale skies in the Californian desert, no one else for miles around, her eyes the only communicator. "Visuals are very important to me," CHAII says. "It adds another layer to the music, a new perspective, which you don't get just through the audio." She filmed her videos guerrilla-style, in both the Middle East and LA, with her small team of friends who double up as production assistants, photography directors and stylists. Through the EP's music videos – particularly the ones shot in the Middle East – she says, "it was very important to be able to show Iran on a more positive note, something different from what you see on the news."
The first three tracks, "Trouble", "Digebasse" and "South", were CHAII's first statement of intent, "about finding my musical identity and connecting with my Persian roots a lot more, and conveying that in my music," she explains. "It was really important: it made me feel like I was coming closer to who I am, or who I'm becoming – the newfound 'me'." In her videos, she comes face to face with her younger self; the colours are vibrant; kids play in the streets; the landscapes are sweeping, with their towering mountain ranges and golden deserts.
While she doesn't seek to correct the narrative that is presented about Iran in the news, she wants to add another perspective to the mix. "The Middle East is put under a negative light, constantly. I've been there, and I know that's not just the case. I feel like I could bring in another perspective, so people can see for themselves," CHAII says. "It's so one-sided, so negative, that you're never going to see the positives. I feel like not many people know about Iran, in general. I'm a big believer of 'go to and see for yourself'."
First and foremost, however, CHAII's music is about "having fun". Her sound carries the vitality of all the cultures she identifies with, tapping into them and blending their colours with delight. "I want people to be able to connect with my music, to feel something, recognise it," she says. While quantifiable success, like world tours and fame, can seem like dazzling prospects, "it's a lot deeper than that," she insists. "I want to be able to get some messages out there. In the meantime, I'm going to keeping dreaming of things and making them happen."
The Lightswitch EP is out now