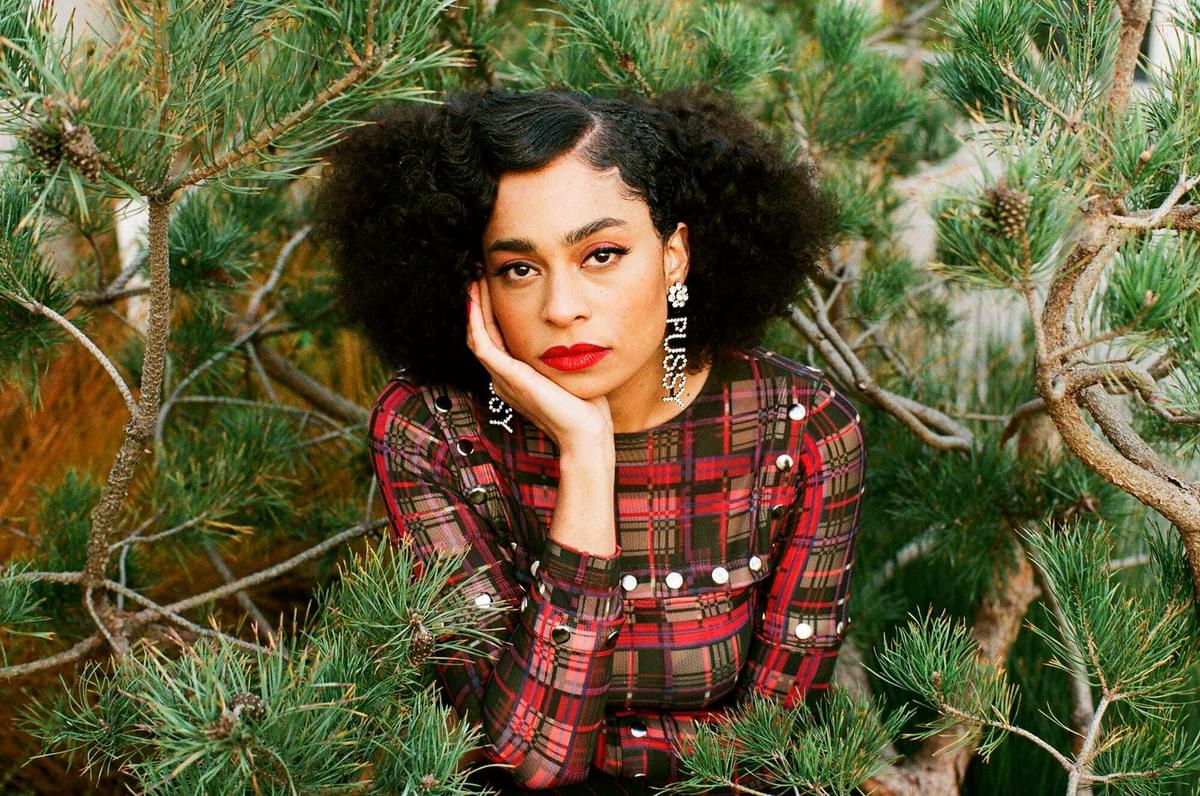 On the Rise

Celeste
05 December 2019, 10:00
Soft-spoken and humble, Celeste is the embodiment of the words "rising star" - if the past month of accolades is anything to go by.
From doing a shoot with MTV as one of the artists on their 'Ones To Watch', to being awarded as the BBC Introducing Artist of the Year as well as one of three critics' choices for the BRITs Rising Star Award, Celeste Waite's week is only a sample of the incredible year she's had. Coming fresh from a trio of sold out headline shows at London's OMEARA last month, it's been a year of dreams for the young talent.
Reflecting on her 2019, the neo-soul singer and songwriter tells me, "This whole year has been a learning curve. I've been writing for four or five years but this year more people started to recognise me and suddenly things have gotten really busy! It's been my best year so far."
Waite's journey is only beginning. With an April 2020 show- her biggest to date as a headliner - at Shepherd's Bush Empire already making buzz, she's only set for bigger things. First on the list, is "Somebody (Stop This Flame)", due for release in January. Delving into the story behind the track, she tells me, "I wrote it a year ago, and while I usually like leaving messages ambiguous, with this one the driving point; not letting anyone stop if you have an aspiration or dream.
"Around the time, after I'd finished the song, Simon Frederick's documentary called They've Gotta Have Us which was about people of colour in film from the thirties until now and he used my song in the film, so it inspired in a way it hadn't before. And when I got to perform in front of people of colour at a dinner party for Vogue magazine I found that people there related to that message as well. "
It's this organic reaction of audiences to her music that excites her the most. "One thing that makes me happy is being in the studio, having things come together. I love when you end up with something that you didn't have in the beginning of the day.
"Another thing I really like is performing a song for the time in front of people. It can be daunting because you don't know if people are going to like it – but there's no other feeling like it. "
The message she tries to convey through music is: "Be true to yourself. If you have something you believe in standby it. Stay in touch with who you are even if people don't treat you the way you'd hoped. Fight against prejudice and educate people if you've got the opportunity, but remain focused on your goal."
Other than supporting the iconic Neneh Cherry in her hometown of Brighton and Janelle Monae in Berlin, the most surreal moment of Waite's career came when she recently performed with legendary British singer-songwriter and musician Paul Weller. Crediting The Jam founder as one of the first people to publicly support her music, and reminiscing about the cover of his song "Wildwood" she did at the age of fifteen, she tells me, " We performed 'You Do Something To Me' together and thinking about the fact that I liked his music - and how it made me feel when I was younger - and now ten years later I'm collaborating with him is unbelievable."
The topic of collaborations seems to excite Celeste as she launches into listing her dream collabs: "Yussef Dayes is of the most innovative people in my generation and I'd love to do something with him in the New Year. As for bigger artists, I'd love to do something with Rosalía. I think she's amazing! She sings mostly in Spanish and she proves that music doesn't need a language to impact people, it just needs passion.
"Another big artist would be Tyler the Creator, maybe have him produce my music. I want to work with him, because he's always been able to do things to a certain level of quality – whether a video or him on a magazine, he's consistent. Another huge inspiration is Diana Ross. I've always admired how she's held herself. She was bold and questions things a lot. She had an edgy haircut too ,considering the time."
Inspired and impassioned by this long list of artists and more, Waite herself is an undeniable inspiration for a generation of music lovers to come. She's resiliant too: the advice that gets her through tough times is, "it's always best to wait out your bad times because you never know what's coming. Have belief that things will work out somehow."
This habit has served well for Waite. Speaking on her ambitions for 2020, she tells me," I hope to continue on the path of releasing new music. I've only had an EP this year and still managed to play quite a few shows already. Now, I've spent a month writing in America, and I'm going to spend a few more writing periods so hopefully people will get to hear an album in the coming year. A bigger body of work will also mean more shows as well!."
While ambitious to succeed Celeste hasn't let the rising fame and busy schedules dampen her humility. Talking about what she gets up to in her down time, she explains,"Even if I'm not working I'm still trying to stay inspired by simply taking in my surroundings. But more than anything I like watching films and I enjoy conversations with real people - friends, family and even strangers."
It's certain she isn't making up the part about loving conversations, because what one question she wished she was asked in an interview, she's playful – yet interested-as she laughs and says, " I'd love to be asked something really obscure that you'd know if you grew up with me." So she's posed with the following question: "What were you doing on today's date in 2010?"
"I was either starting college and planning all the different looks I was going to try out or I was finishing my last day of school."
And it's thus we find out, that in nine years, Celeste went from a music-loving young girl to an award-nominated inspiration for every other young girl out there – and the path to her future only looks as illustrious as her own name.
Get the Best Fit take on the week in music direct to your inbox every Friday