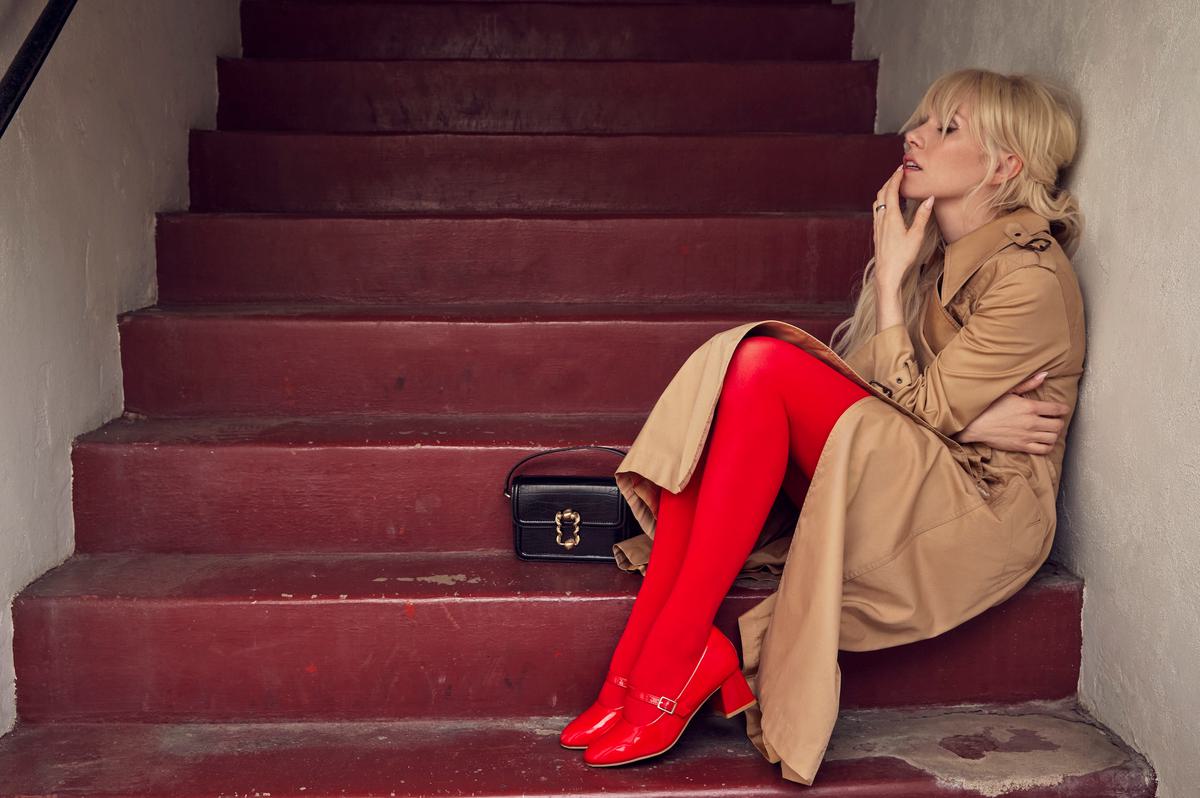 The Other Side
24 July 2023, 12:00
How Carly Rae Jepsen used her experiences of loss, grief and loneliness to inform her journey into love, connection and joy.
Riding high from the release of her fifth album The Loneliest Time and subsequent constant, global touring, Carly Rae Jepsen is smiling. Announcing The Loveliest Time, a companion record to its predecessor and the third in her line of 'b-side' projects, this collection of songs finds her comfortable and confident in life, love and her place in music.
"When I look at other pop artists and how they 'land the plane', as I call it – it's a crazy thing," Carly Rae Jepsen smiles from the other side of a Zoom call. "I've experienced extreme fame too at one point in my life, I know what that's like - it's not fun. It's not what I would call success."

It's late morning in LA and she's admittedly jet-lagged from a recent trip to Japan, not that it shows. Throughout our time together she's vibrant, bubbly and full of conversation. There are moments when she gets so loud and excited telling a story, her microphone cuts out completely. She is, as you would expect, so nice.

Jepsen's career path is an intriguing road to follow and one that can bend with perspective. Growing up she had a passion for musical theatre, but after graduating from the Canadian College of Performing Arts, music took over. A gigging musician around Vancouver, she worked service jobs to support her ambitions until her high school drama teacher convinced her to audition for Canadian Idol in 2007.
Jepsen finished in third place, but her stint on the show caught the eye of attorney and artist manager Jonathan Simkin who signed her to 604 Records, the label he co-founded with Nickelback frontman Chad Kroeger. She released her debut album Tug of War a year later.

Her breakthrough came with the 2011 single "Call Me Maybe", an instant sugar-rush of perfect pop that'll be stuck in your head before you've finished reading this sentence. The track was lauded by fellow Canadian Justin Bieber, launching Jepsen to overnight fame and a definition of success.
A loaded word, it's also become something of a linchpin for how Jepsen and her catalogue are viewed both critically and commercially. "Jepsen is one of the rising number of pop stars who enjoy critical acclaim and indie credentials," wrote Rebeca Liu for The Guardian last year. Back in 2016, Ivy Nelson wrote for Pitchfork, "E.MO.TION has the design of a big pop record, but it found more critical success than commercial." She's been called "a pop underdog" by British Vogue and a "micro pop star" by Buzzfeed.
While for outsiders, pigeonholing Jepsen's success may be a difficult exercise, for Jepsen herself it's something she's come to understand and appreciate deeply. "I have a really good step-father who said to me once, success is a really interesting thing to get your own definition of. Because it can mean money to some people," she explains. "I know to the labels or to the charts, success is this amount of sales. But if we change the meaning of success to happiness, gratifying life, true connections with people and making art that you stand behind…"
Since releasing her breakthrough album Kiss in 2012, Jepsen has built a close circle of progressive and inspiring collaborators. Working with the likes of Ariel Rechtshaid, Rostam Batmanglij and recently James Ford, she's broadened the boundaries of her pop approach. On 2015's E.MO.TION she dug into 80s and 90s sonic aesthetics, while 2019's Dedicated tilted towards disco. But it was on last year's The Loneliest Time that her songwriting excelled in its intimacy and elegance.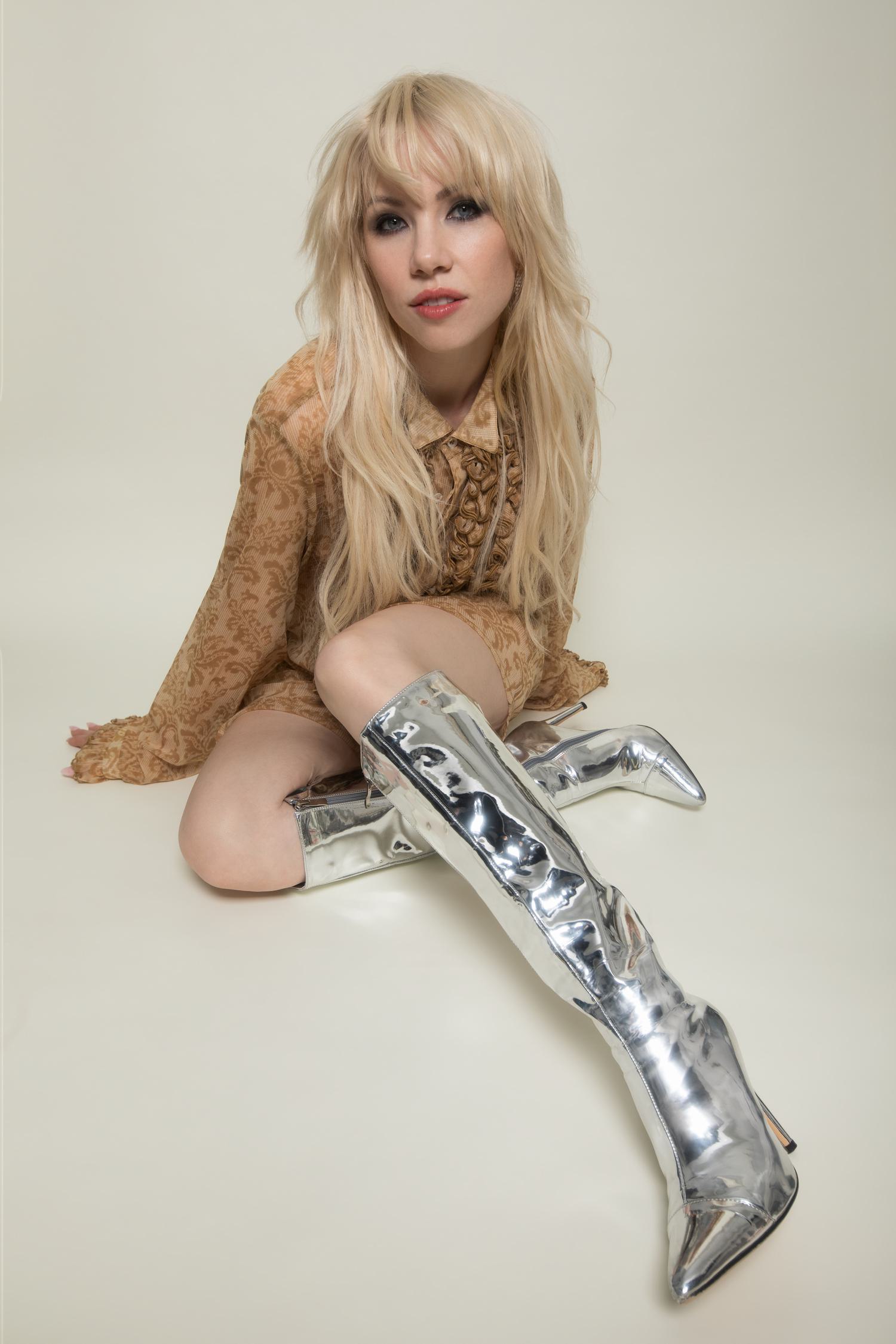 "I think the idea of getting to this place where you have a life and a career is kind of what The Loneliest Time has been about for me," she says. "Realising that if at the end of the day you're home alone and you don't feel like you have friends that really know what's going on with you or family that you're really connected to or a significant other, then what is all of this about? I don't want to write another song on love and not know what love feels like."

It's testament to that essence of connection and the trust she's built with fans that she has the space to experiment and extend with her companion series. On The Loveliest Time her writing comes alive and the songs, even in their darker moments, feel joyful. "I've never been more excited to tour anything ever because there's an injection of energy in this album, even with the sad stuff, where I'm like, let's go, let's dance," she laughs.
Having been perpetually on the road since The Loneliest Time's release, Jepsen looks at home on stage, still playing with the same musicians from her formative years in Vancouver. Last month she graced The Other Stage at Glastonbury delivering a celebratory and tender performance to an enormous crowd. Remarkably, it was her first time playing the festival. "I didn't know that I would ever be allowed to play Glastonbury so we have different perspectives," she smiles. "I'm still pinching myself that anyone invited me. I think the idea that Cat Stevens was at the festival I was at, I'll never, ever be over."

With a setlist that took in everything from "Call Me Maybe" to new single "Shy Boy", she held her audience captive, at times visibly overwhelmed by the response. "There've been a couple of moments in life where I have that feeling of like, is this real life? Like, what's happening to me? I think that was one of them for sure," she says. "It's nice because I know it's not happening just to me. I look over to my right and Tavish, my trusty guitarist from way, way back in Canada, I know his eyes so well. I'll look at him like, 'Holy shit,' and I can see without him saying it, his eyes are like, HOLY SHIT."

It marked a far cry from her early days of playing live. Jepsen recounts her first show outside of Canada, playing to three-hundred-thousand people in Mexico City on invitation from Justin Bieber. "I remember opening my mouth and just air coming out," she laughs. "I was on stadium tours opening for him, then not too long after that I was with Katy Perry. In my head, if you knew the inner-monologue, it was, 'What's a person do with their arms?!' You know when someone's like, walk normally, and then they put a camera on you and you're like, I do this all the time but I don't know how to walk normally right now. That's how I felt, and I felt it constantly."
While her Glastonbury audience was as diverse as the festival, Jepsen's own crowds are slightly more distinct. Attend a headline concert and you'll be greeted with an atmosphere of queer joy while Jepsen herself is the ring-leader, cajoling and coordinating the celebrations.
Embraced by the queer community, Jepsen thinks the shift in her fanbase came around the release of E.MO.TION Side B. "It was just all of a sudden, everyone was there to be loving, supportive, accepting, I can't explain it," she says. "It was so widely felt within the crew that we were in a warm, safe place all of a sudden. I had the feeling that if I walked out on stage and I literally slipped and fell and sang six songs in the wrong key, that everyone would be like, 'You tried!!'"
It also marked a shift in Jepsen's approach to performing. "I became aware that it was no longer my job to do a perfect performance. It was my job to be the conductor of good energy so that everyone could leave feeling ten pounds lighter," she smiles. "I wasn't self-conscious anymore because I wasn't thinking about where my arms were supposed to go. I was looking at the faces and feeling the joy and just trying to give as much of it back as I could. Since then, performing's just been a different thing. I do feel like the gift of my life is the audiences that come. I don't know how to explain it, but it's beautiful. It can make me cry to think about."

Jepsen's awareness of both the precious and precarious nature of playing live were reinforced by the 2020 pandemic. While the time out allowed for self-reflection, which in turn gave birth to themes on The Loneliest Time, it also brought with it personal trauma. Not only was Jepsen locked-down in LA, far from her family in Canada, but during the pandemic she lost her grandmother with whom she treasured a close relationship. "I flew home five other times when she was sick so it was very, very hard to lose her during the time I couldn't actually go see her and be with her. That was one of the bigger upsets of my life to date," she says. "Then I lost my cat, which was so sad. It was a lot."
Instead of turning inwards, Jepsen used her grief as a way to further understand both the wider world and herself. Writing through her pain, the track "Bends" was penned in tribute and catharsis. A melancholic and tender ode, it's confessional and poetic but at the same time hopeful. "Grief just connects you to the world. I think everyone goes through it at some point in time, no one misses it. So once you start to feel that, you're just on a different level," she explains. "I felt that in regular conversations with people who had been through bigger things than I had yet to experience."

But grief wasn't the only uncomfortable emotion that Jepsen embraced during that period of uncertainty. The feeling of loneliness was something that, even as it was being experienced universally, felt dirty to mention. "I realised that loneliness is a real connector, because I don't think it's talked about a lot. There's a little faux pas to this feeling," she explains. "I wanted to take away the shame from that and look at what was hard about it, try to see if there were some gifts to be caught from it once I stopped being so frightened to call it what it was."
"I think I'm a bit more dramatic by nature, so my loneliness always has these extreme reactions."
(C.R.J.)
The theme of loneliness became central to her record, further cementing Jepsen's ability to create a safe space for the most vulnerable and honest of feelings. "I feel like that's why I love jazz music so much, why I'm a Billie Holiday or Chet Baker lover. They make your loneliness sound beautiful. Murakami is an author who just makes every story sound like it's so fascinating to be alone in an elevator and observe everything," she smiles. "I think I'm a bit more dramatic by nature, so my loneliness always has these extreme reactions. It's like, maybe I should drive in the rain on a motorcycle to my ex-boyfriend's destructive relationship and try to rekindle it. I don't always do it, but my imagination goes to all of those places."
While the songs on The Loveliest Time were written in the same period as those on its predecessor, Jepsen was forced to leave them alone for a year while on tour. Returning to them with a fresh perspective, she found herself in a very different place. The result is what she likes to imagine as "clean dirt".

"I feel like I've planted myself in some clean dirt and that's sort of what The Loveliest Time is to me, this idea that I'm really open. I don't think I have too many secrets anymore," she explains. "The people that are around me know all my stuff and I think that there's some freedom in that. The Loveliest Time is a little bit of the celebration that comes with owning your shit and just living your life anyway."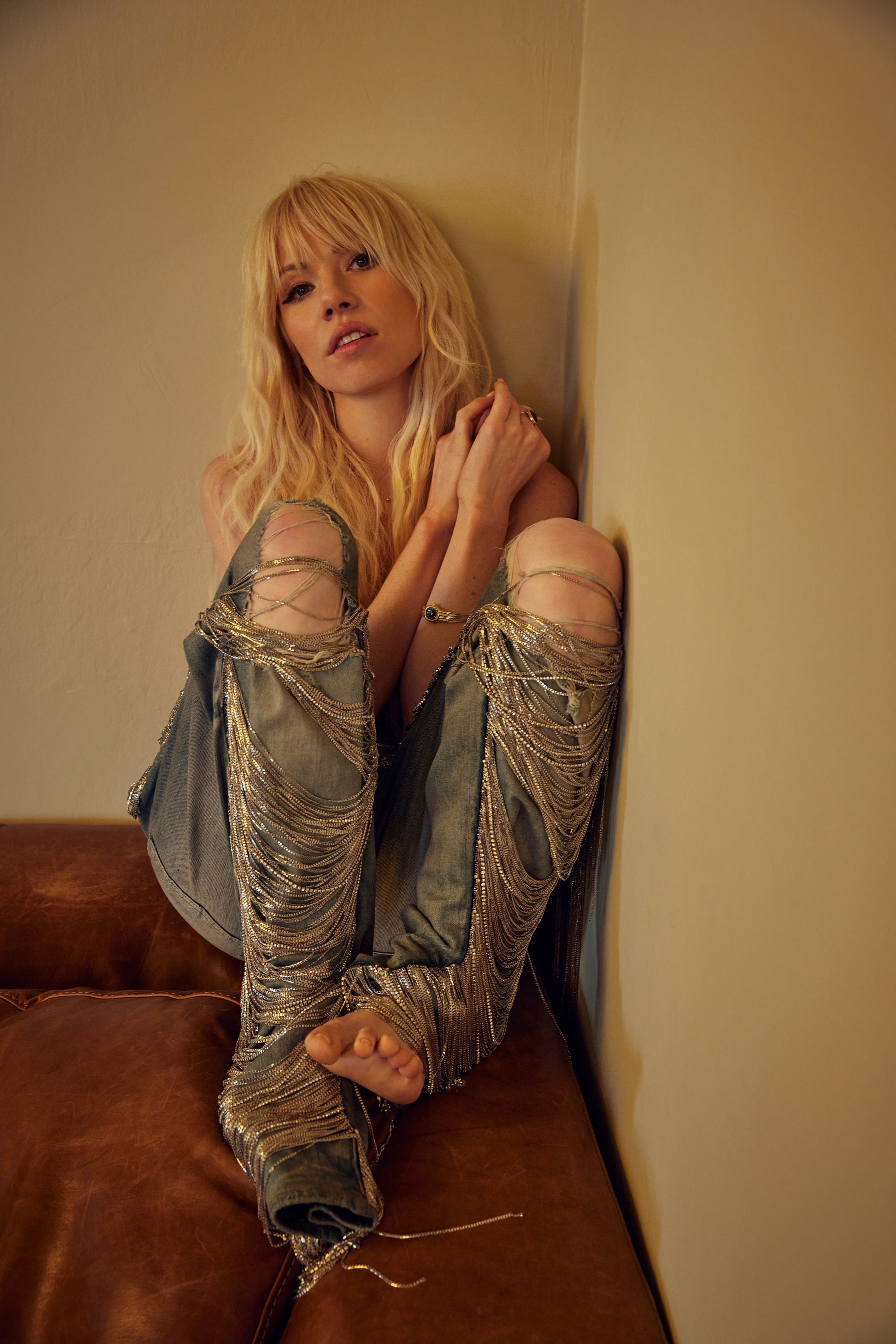 One of the first festivals she played post-lockdown was Coachella. Joined by her parents, she recalls walking around the site with fresh appreciation. "We were all in awe of how much stranger eye-contact was happening where people were just looking at you in the eye and smiling that smile. It just felt like this relief and celebration and excitement on a different, heightened level than any festival I had ever experienced before," she says. "I will say that having toured for the length of time that I have since the world just opened up till now, it hasn't (at least for me and my band) gone away. We're just so grateful every night to get to do what we do."

While the pandemic affected everyone in dramatically varied ways, how we react and what we take from such experiences can be the defining difference. For Jepsen, her struggle came with accepting the enforced stasis. "I think one of the weird gifts that isolation taught me is how to be at home. At peace at home and at peace with myself when there isn't too much chaos going on," she explains. "I think that's a lot of what The Loneliest Time was about, and I think The Loveliest Time is taking all of that and getting to celebrate what it is to go engage in life again, but not feeling like I need it."

Out this Friday, it marks the third release in her b-side series which began with E.MO.TION Side B in 2016. While the first release was an idea from her label team, and one which she initially felt nervous agreeing to, they've now become a staple part of her creative process. "I just had such an incredible experience with what it is to do a b-sides project, because there's less pressure and it's for fans," she explains. "It wasn't counted as a proper album, there's a real freedom to that. So by the time I started Dedicated, I already had a b-sides in mind."

Over time, Jepsen's b-sides have been referred to as a "collection of outtakes" or "leftovers" - misleading descriptions that shadow the intention and consideration behind each release. For The Loveliest Time, she's leading with "companion project", the record holding an identity of its own. "The Loneliest Time Side B just sounds like a downer. I was like you can't have The Loneliest Time, which already is a weighted title, and then be like, Side B. Like, I feel sad when I hear that title," she laughs.

As with Dedicated and its companion, Jepsen worked on both releases in tandem, earmarking songs for later. When touring began for The Loneliest Time she left behind at least eight songs which she knew for certain would feature on its partner. It took a full year for Jepsen to find time to return to her writing, a break which she believes benefited the music. "Things unlock themselves. Problems solve themselves in that time," she says. "I think b-sides are my favourite thing on earth because I actually think that they have a chance of being stronger than the original album because you have more time to go back and workshop them in a way that only time can give you perspective of."

An extreme example of this is the lead single "Shy Boy". A glistening cut of disco-fuelled-pop affectionately referred to by Jepsen as "the little engine that could," the song predates "Call Me Maybe". First drafted when she was living in Vancouver, it was inspired by a romantic act of confidence. One night in a local bar, after playing the eye game with a stranger all evening, she walked up and kissed him. "I was so thrilled and I didn't give him my number, I didn't think about it. I was just so in the moment that I had this confidence that I actually didn't have, that I pretended I have. It was just too much of a good idea to not put to music," she grins.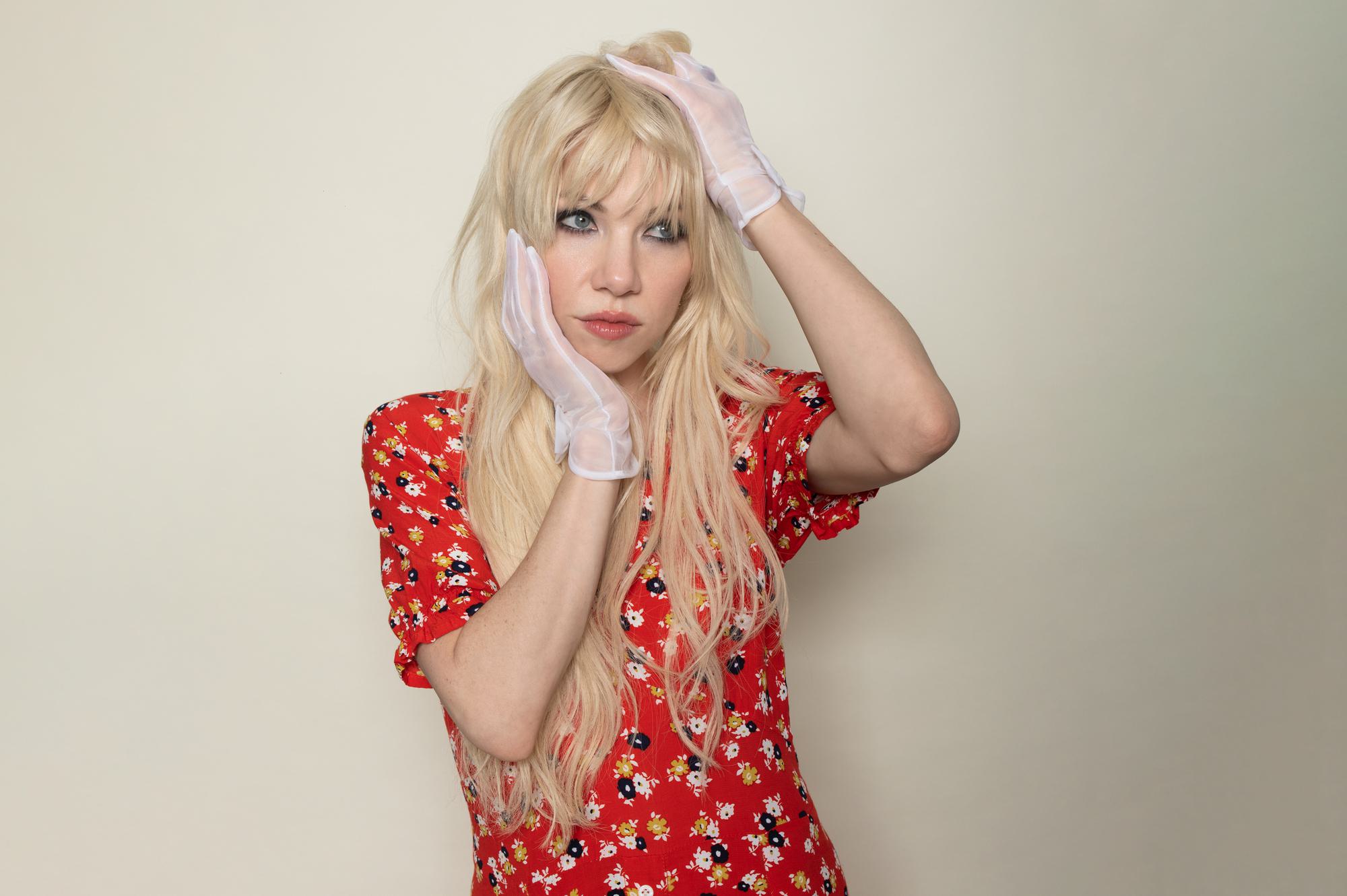 Over the years, Jepsen workshopped the seed of her song with collaborators including Kyle Shearer and Nate Campany, but it took a session with producer James Ford to finally complete. "He just made it sound effortless. I think after you've had that many people workshop a song, if your producer can make a song sound like effortless disco… chef's kiss," she smiles. "It became really joyful and I have all of my favourite people on it. It took a lot of heads, but that's how 'Shy Boy' was born. But it really started from the spark of me literally just kissing a stranger."

While the story of "Shy Boy" is an odyssey, the rest of the tracks on The Loveliest Time have their foundations in the pandemic, from writing sessions on Zoom and collaborations from afar. Some of the record's standout moments come from Jepsen's partnership with Swedish producer Patrik Berger. "Patrik is probably one of my favourite human beings in the world," she says. "He's just such a unique, odd creator, truly genius, quite capable of doing what my favourite thing is, that trick that happens in studios where we all turn into children in wonder of this thing we're making. It feels very joyful."

One such track is "Aeroplanes", a clever wonk of an ode that takes several listens to truly wrap your head around, its melody discordant but addictive. "It's supposed to make your brain hurt until those changes become familiar and then all of a sudden it couldn't be any other way. And trust me, I've tried it every other way," Jepsen laughs. "It's a beautiful peek inside Patrik's brain, and I guess my own in some ways."

It wasn't just the technical side of her songs that Jepsen returned to with a fresh mindset. "Aeroplanes" began life as an unrequited love song, but coming back to it a year later and now in a healthy and stable relationship, she found her perspective had wildly changed. "It was really quite satisfying for me to come back and sing this song in a healthier place," she says. "I love the part where I say, 'See me with a candle at your table, real peaceful, too quiet to need anything, I want to give you everything you want, babe.' I was like, I could just be a quiet, needless person in the background so that you could want me. I was in a place where I was ready to mould myself. I'm not there now and it's like, thank god. So it has been quite therapeutic for me to go back and revisit these songs."

Speaking to Best Fit about the track, Berger explains: "That song started as a totally different thing. I had a vague lyric idea and a melody for it that was somewhat disjointed, but I played it for Carly and she really liked it. She wrote lyrics and developed the melody and made it work somehow! She's very skilled with connecting the dots like that."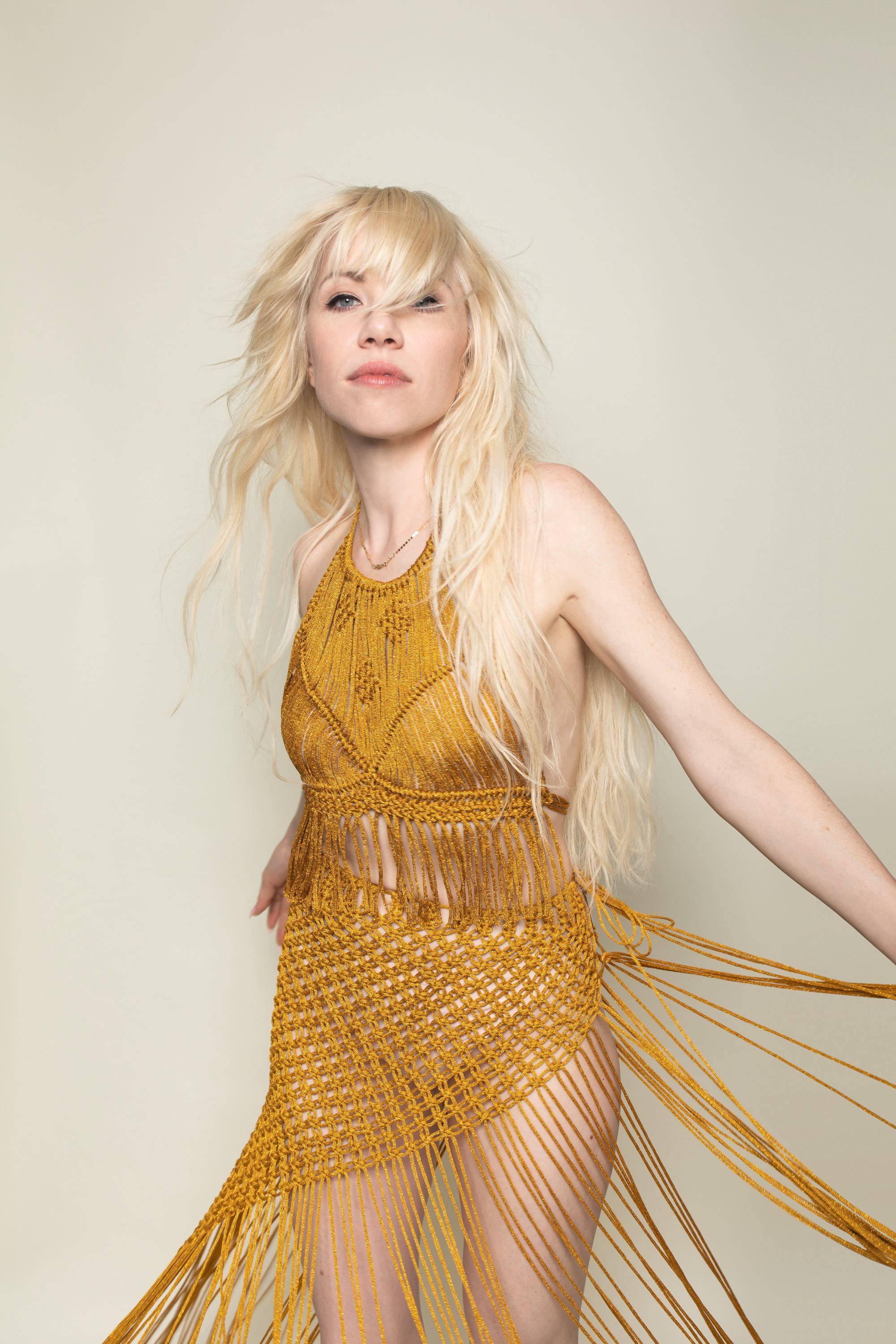 After laying the groundwork for songs over Zoom, the pair felt the only way they could complete their efforts was in person, so Jepsen flew to Sweden between live dates and they collaborated together for several days, fixing and finessing. "It's hard to beat being in a room together. Once we got the opportunity to be in the same country we just dived right into it," says Berger. "She has the best energy. I can't imagine a dull moment with her."

Another standout from those sessions is "Kollage", which Jepsen highlights as "probably" her favourite on the album. It's a slow and sultry cut that swirls around a laidback warp of synth line. Heavier in its sentiment, the melody and lyrics run like a stream of consciousness; poetic, intimate and self-aware. "It felt nice to be talking about something a little bit more weighted than I previously used to think pop songs were allowed to be," she says.

On The Loveliest Time Jepsen also worked with previous collaborator Rostam Batmanglij who thankfully lived a little closer to home than Berger. "I think Rostam and Patrik both have this way, which is why I love collaboration, of just bringing out a more confessional side of me," she explains. "I think Rostam has a way of just letting the poet in me come out where it's less about a story. I can say the things that feel good and I know what I'm talking about, but I don't have to lay it out so black and white for everyone, so that's been really encouraging too. I think that's why I keep going back to work with them. I like what they not only bring to the table, but bring out of me."
One song that highlights that creative process is "Put It To Rest", a sonic rush that began in homage to her grandmother but grew to encapsulate a wider sentiment. Building gradually from a delicate piano, it releases into a wave of breakbeats and instrumental relief. It takes root in the intertwined emotions of guilt and grief, that overwhelming weight which drags in the bottom of your stomach during difficult times.

"I think with 'Put It To Rest', there's almost some guilt that I needed to unhook from. A feeling like maybe I had travelled too much in my life and all this stuff," she explains. "Then it became a little bit like, well what about all the guilt and all the people? It became more about shaking off the regrets of everything that you've maybe not handled with as much grace as you would like. I think with this album, more than any before, I don't have happy solutions. It's just more like, that's honest, that happened, I felt like that, at some point have you?"

As with its predecessor, The Loveliest Time balances moments of light and shade with all the grey in between, but the two records also complement each other. When Jepsen was writing for both she was single and in an admittedly isolated place. Returning to her work a year later, she discovered that her ruminations on love had come true. "I do think it's been really weird, a lot of these songs I wrote before I had really experienced any of it. I was more imagining the feeling," she says. "Consequently, what's happened in my life since has been almost like life imitating art. I've been injected with new love and it's sort of funny now to re-sing these songs being like, 'I know what I'm talking about now!'"
One track that cements her romantic manifestations is "Psychedelic Switch", a euphoric kick of Daft Punk synths, endorphin crescendos and knowingly loaded lyricism. Produced by frequent collaborator Kyle Shearer, Jepsen describes it as the direct companion to The Loneliest Time's title track. "I feel like then you go there, and you wake up in nirvana in the morning and it's like a psychedelic switch. This one needed to be on The Loveliest Time," she smiles.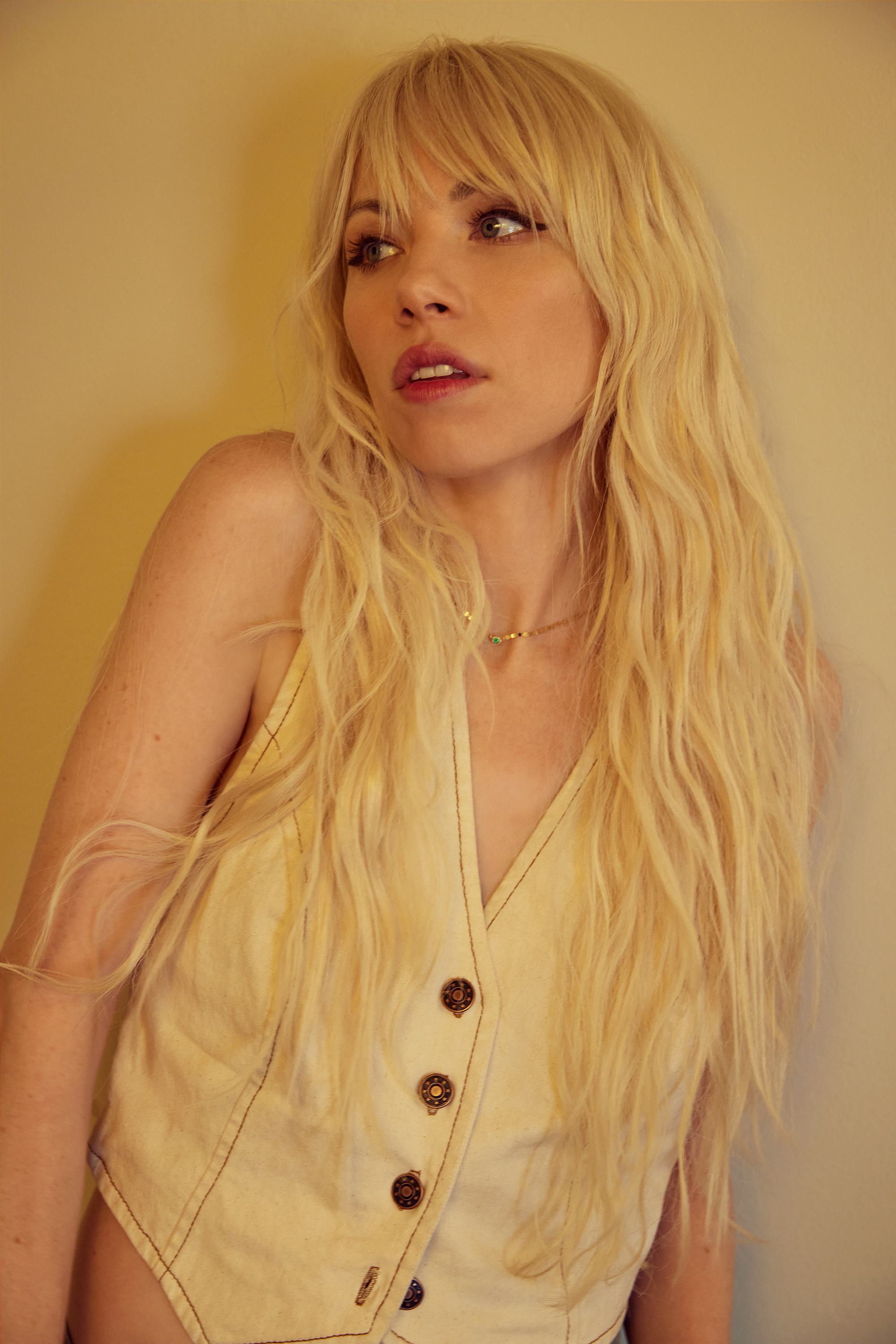 While the lyrics play with equivocal meanings, the core sentiment has gravitas. It's about the freedom that comes with the feeling of self-worth. "I think the main messaging for me is when you really feel loved properly, in the right, honest way, you start to feel beautiful. You start to self-accept," she explains. "It has this weird effect of changing how you feel about yourself, of being like, why did I think that about myself? This person's giving me such confidence that I can almost take it on and I think that does give you a high. It does make you feel euphoric."

Reminiscing about the track, Jepsen grins and glows with the conviction of hindsight. Not only did the time away allow her to gain a new perspective and bring in fresh ideas, that was also true of her collaborators. "Kyle and his wife had been on their rave journey since we saw them last and so he came back to 'Psychedelic Switch' and he's like, what if…," she laughs. "It's not just me who changed and came back. We all changed and came back and I think that heightened and strengthened all of the songs."

Speaking to Best Fit about the track, Shearer tells me, "My rave journey entails just a vague openness to experiencing some of the post-lockdown underground electronic/dance scene that has been happening in LA. It's been an inspiring new music experience for me. Dance music sent me down the path of music production when I first fell in love with making music. All of the acts on Ed Banger in the late 2000's/2010's were massive influences on me as a producer."

Many of the writers and producers who Jepsen worked with on The Loveliest Time are trusted and frequent. Despite having the same opportunities as many of her contemporaries, it feels like Jepsen has chosen to forge her own path and perhaps that forms part of the complexity around where she fits in an industry narrative of success. When she first moved to LA, she was sent out on the city's songwriting circuit. She jokes about how a member of her label team once introduced her as, "This is Carly, she never says no to anything."

"I was like, that doesn't sound great!" she laughs. "What they meant is that I said yes to every session. I am my father's daughter. I am a little bit of a workaholic. So I felt like when I first came to LA, I did it all."

A self-confessed people-pleaser, Jepsen embraced every opportunity that was offered to her, but in that process she found that relationships and trust far outweighed credentials and glamour. "What I learned is that the magic of making a good song comes from actual connection," she explains. "What's important to me is we find a type of music that they love and that I love so much that we meet in the middle and we create something we're both really excited about. The best collaborations come when there's truly something that you're both excited about making."

Joking about a recent meme she saw, Jepsen laughs, "Someone's like, people pleaser's think they're in their villain era when they're saying no to people, but they're actually just setting polite boundaries. I showed it to my boyfriend and he's like, 'That's you.'"
"My idea of success has changed... I do feel like every year has been more successful because I feel more authentically confident that I'm swimming in a direction towards a happy life."
(C.R.J.)
Much like her notion of clean dirt, she's still embracing saying yes, just with a practised awareness. "I would still consider myself a yes person in general because I do think I've also had wins that way where I was too tired, I didn't feel like going, but I did. Especially in Los Angeles, I will still get called out by producers being like, 'You're on time?' I'm like, 'Who are you working with? Why is that hard?'" she laughs. "There's this joke going of 'future Carly.' My old assistant used to be like, 'Will future Carly be mad at you for making this decision?' I guess my point is, the battle of the workaholic continues."

Looking back on the path that's brought her to The Loveliest Time, Jepsen reflects with the valuable benefit of experience. "I was lucky enough to have songs that actually did OK, on a successful level. I'm not even just talking about 'Call Me Maybe', other songs that I remember being like, this is technically doing its job, but I'm not excited about it. So I know that that doesn't work for me," she says. "I'd rather, I'm learning, put out something that even if no-one hears it, that I can stand behind and ten years from now, I can stand behind. So my idea of success has changed. I do feel like every year has been more successful because I feel more authentically confident that I'm swimming in a direction towards a happy life."

Whether it's through hard work, practised self-worth, true connection or life learnt the tough way, Jepsen has broken through to the other side. Finding herself in a place of contentment, success never felt so lovely.