The trio's debut album, I'm Not Well was a brooding grunge quagmire vocalising founder Mark Holley's struggle with his mental health.
 Follow-up Reiði focused in on creating a vaster expanse through reverberated guitar lines amidst a slight withdrawal of the grunge bite. Now, two years after its release, and a lineup change (with bassist Tristan Jane and drummer Ant Thornton both leaving earlier this year), the band's self-titled third effort is a last chance saloon of sorts. It's Black Foxxes with the chains removed, ready to snarl at the world that all of this has been about more than being the next big thing. This is, quite simply, Holley's life. 

With the burnt browns of the Isle of Skye echoing behind Holley, he comes into focus from a Zoom silhouette. The sunlight bearing through the window of his rented escape on the island a few hours from his new native of Edinburgh, the Black Foxxes mastermind is currently ruminating on what his band means to him.

"I just remember eight years ago when we started the project, I said to myself this will be the last project that I'm going to make a real go at," he says. "As in not just a hobby anymore because I've been in bands my entire life, but it's always just hobbies - people don't want it as much or whatever. So I sort of started the band with the notion that this is it. This is going to be three people that are gonna work so hard, and if this doesn't pay off in X amount of time then I won't do anything else."

Though such is life, things have certainly changed. Holley's personal life, as well as his career, are both in very different points compared to when this declaration was first made which means this initial idea has evolved to not being "the case anymore." With two new members — Jack Henley (bass), Finn Mclean (drums) — in tow, Black Foxxes return this summer, amidst a global change and reckoning, signified something greater.
Relocating from Bristol to Edinburgh for both his creative sanity, and because his girlfriend is heading to university there, means fresh starts — both geographical and artistic — are a theme in Holley's life. 

Leaning back into the sofa, white t-shirt and silver chain pendant cutting through the glare, and reflecting over the seven years he's been in Black Foxxes; all the feelings and emotions he's purposed for the sake of both himself and his art are poured into this new outing. From dealing with crippling Crohn's disease (which he featured in a BBC documentary about touring with the illness), as well as the feeling of going from being "the new talk of the town…everyone's so excited about you and willing to invest a huge amount of money. Come album three - this is mainly a major deal sort of scenario anyway — it's harder to get people interested however good the music is, you're not that new shiny fun toy anymore."
While all this strife doesn't make for an easy ride, once those feelings of fickle success washed over, the real reason set in as to why Black Foxxes are still here after a pivotal point of recreation; "It's showed me that however bad things get I still just want to write music, and I think that's so important."
The fact that the two of Black Foxxes original lineup left simply to "just live life now" came at a point where no bad taste was left, but that option had never opened for Holley. An act which speaks volumes for his commitment to his art. "No, it's never been a second thought for me," he affirms. "One of the things that I'm sort of most proud of myself for is during the past couple years it's been incredibly difficult and alarming to see the worst side of the industry, and getting this record over the line was just a fucking shit show," he says with a breathless laugh.
Mentioning that the trying time of getting this self-titled album over the finish line was a test of his "character and perseverance" leading to "understanding that if I can go through that - when it felt like I was just completely by myself - I still just wanted to create. So I think it was never a question for me. The only question was 'do I continue as Black Foxxes, or do I go as a separate thing' but I just wasn't done with the Black Foxxes name."
When Black Foxxes reappeared this year, also in tow came the nine-minute epic "Badlands". But more importantly it delivered proof that Holley was done trying to appease anyone. This bold move in a world that revolves at breakneck paces on even the slowest of days naturally brought pushback from the powers that be.
"When I first started sending music across. I was aired for months, I was blanked," he admits. "I was told, 'we think you should do an acoustic record,' And I was like, 'No, this is it. It has to be like this. Trust me'".

He continues: "Even the producer, who's a real good friend of mine, was like 'you know what, I've got to be honest: before you turned up to record I was thinking I just don't know about the songs. I don't know how it's gonna translate.' But as soon as we got in the room, we played it live together, everyone was just like 'Shit yeah. Okay, I got it'."

"I just think there's a lot to be said about just not worrying. Not letting it get to you too much and just believing in yourself as creatives, and the songwriting, otherwise, it just becomes very cloudy."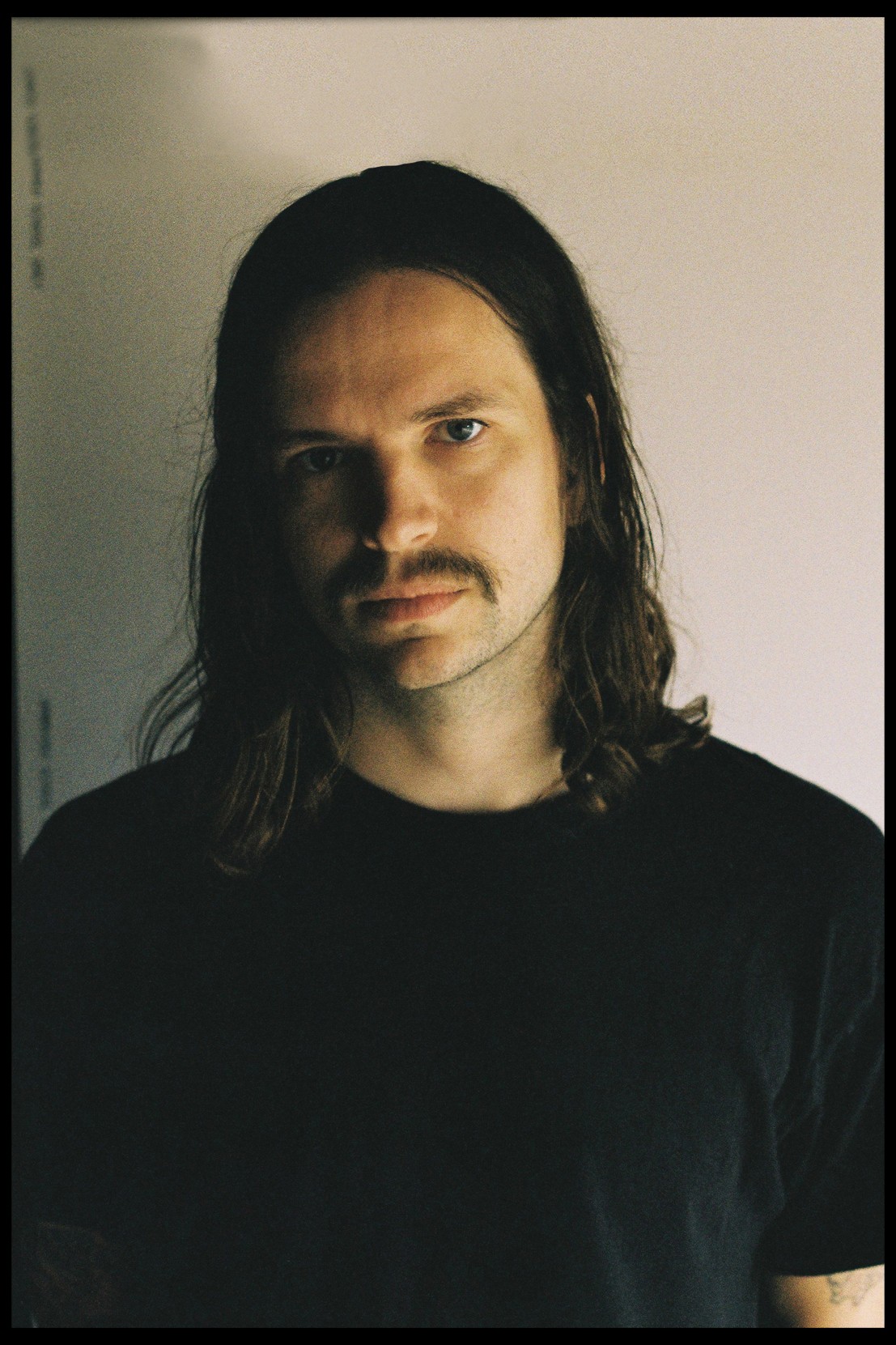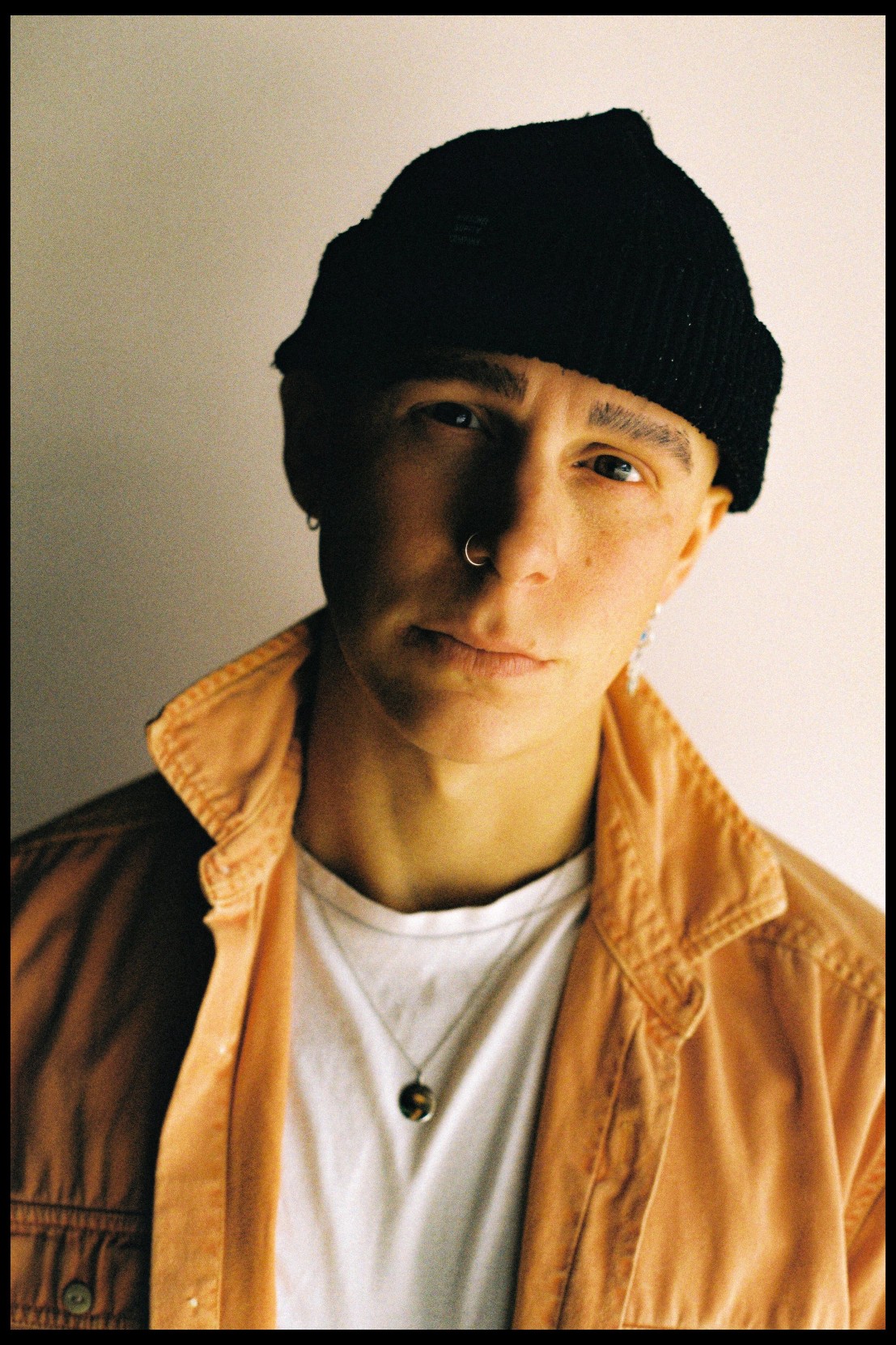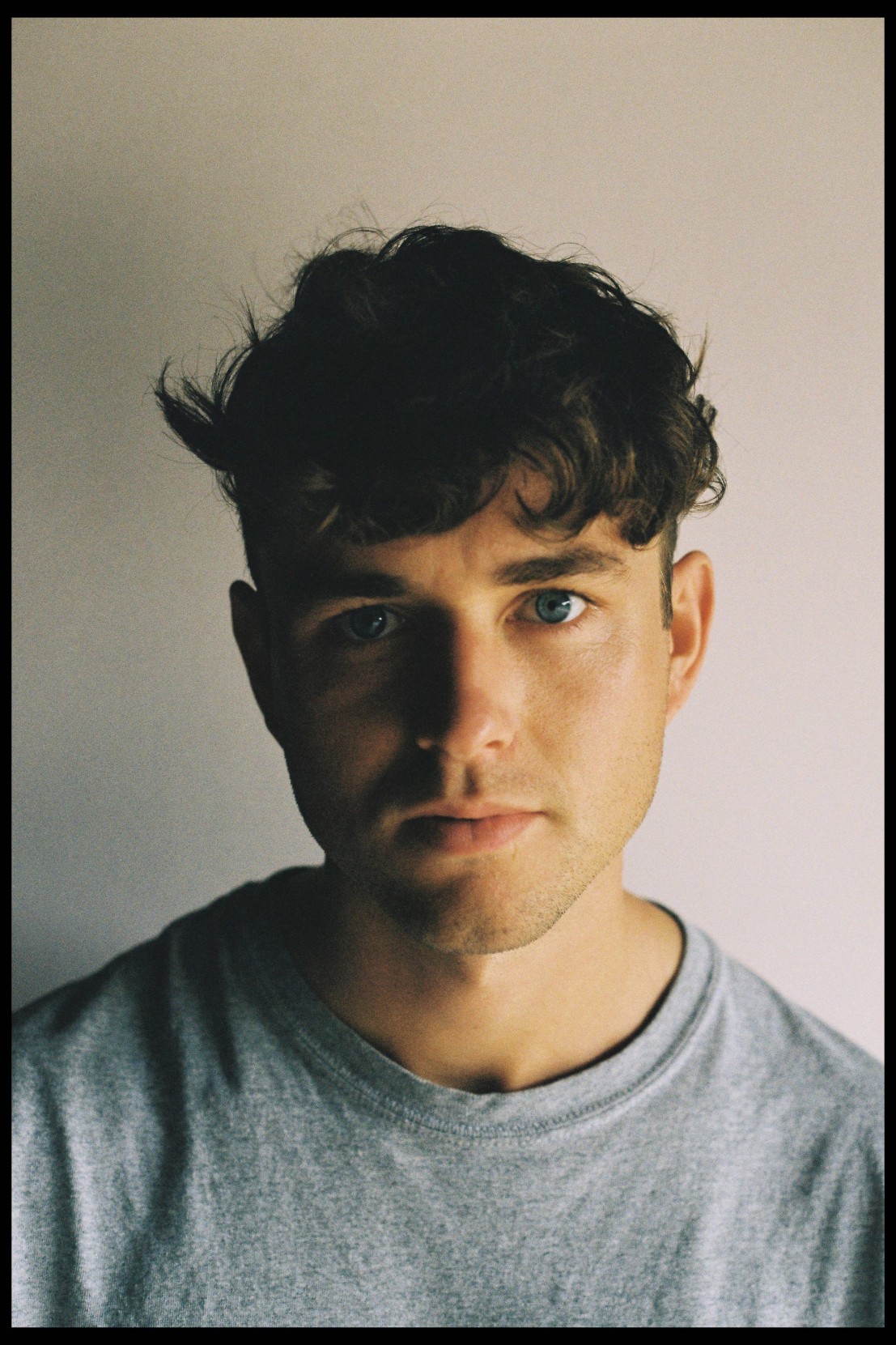 "The bulk of this album was written during a time where I was going through mass hair loss because of treatment I was on," he mentions. "And obviously the unknown with the record deal and management and all that shit…so there's a lot of, hurry. On this record, there's a lot of anger." From the early tense echoes of "Badlands" to the "flickers of peace" on closer "The Diving Bell", the self-titled album goes on a journey; delivering through anger, the chance to show how both Holley "as a songwriter" — and Black Foxxes as a band — are "at peace with everything."
Black Foxxes is expanse like no other. Fitting neatly back into the previous grunge snarling sounds, with echoes of indie cutting through, this time there's also an added prog exploration — letting the music follow its path, and simply shrugging their shoulders at anyone who cares otherwise.
Black Foxxes expansion into this new realm certainly comes from a need to just be creative. But the landscape is also a key, if subconscious component. From Holley's move to Scotland to the echoes within the writing and recording of Reiði in Iceland - both filled with vistas offering ideas and opportunity that run vaster than the hills and mountains that line them. 
"I've grown up in nothingness, in the country, and I think it leaks into it," Holley muses. "It's not necessarily sonically an influence, but it's more that sort of 'no-shits attitude' of if that's how the song was meant to be, that's how it's meant to be.
"I think you'd get that from not necessarily being in a scene too much. That's, I think, where I got a little bit fed up with Bristol. I found it so cliqué-y - and every city has it, not just Bristol - Bristol's got an incredible music scene, but I personally prefer being outside of that. I prefer just doing my own thing...so if we can escape from that and just go into nothingness I think the music will benefit from it."
After spending years exorcising himself on record, this journey, for all its resistance is just par for the course for someone like Holley. Even the next steps of Black Foxxes, with the world on pause and the touring of self-titled not happening in the immediate future, are well underway, with motions into "spoken word" — which according to Holley, "is just weird."

There may be a symbiotic swirling of peace and anger on self-titled, but that's what therapy does. It probes the deeper feelings; the anger; the torment; the confusion, and lets them surface to make way for the peace and serenity, in the same way Black Foxxes music rarely leaves on a sour note - there's always a reaction or a reward. "Being a sort of therapy is exactly how I see it and it's exactly how I write," he mentions. "Again, with 'Badlands', I had the music down, and I just hit record and just the vocals just came out and I didn't change them, that was it.
"I had no idea what I was going to think about, and I realised that was the equivalent of going to a therapy session, and just talking and realising 'Oh shit, I didn't realise all this stuff was inside me'. It's exactly the same."

Uncovering those deep emotional aspects is what Black Foxxes music does best. It provides the energy for personal exorcisms; be it stomping around your room; in a packed, sweaty gig, or even on the bus to work. And no one knows the importance of music's nurturing and therapeutic qualities quite like Holley, having devoted his life to it, it can't be understated — this is his life.
Black Foxxes is out 30 October via Search and Destroy/UMG.