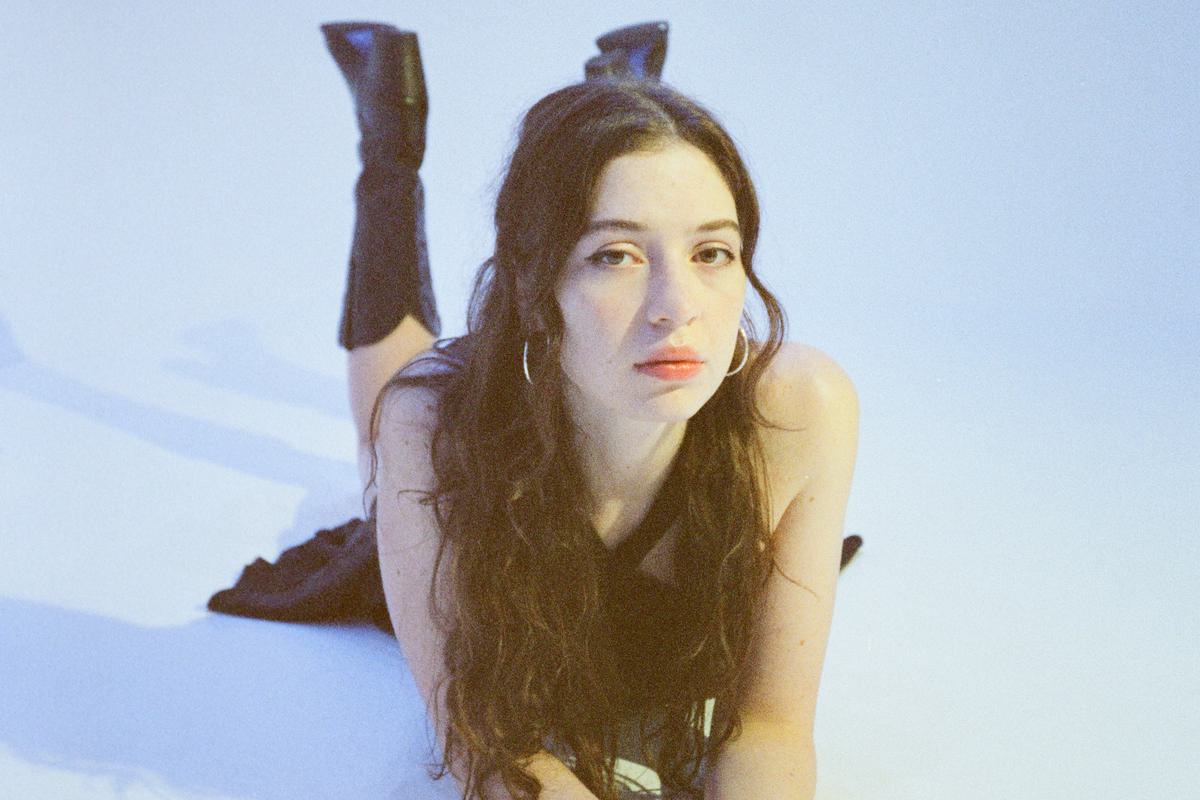 On the Rise

Alaska Reid
10 August 2023, 17:30
Original Photography by Parker Love Bowling
Following the release of her debut album, Disenchanter, Alaska Reid takes Alex Rigotti through the American landscape on her journey to crafting the perfect song.
Alaska Reid is recounting the words of her old classical voice coach in her childhood town of Montana: "whatever you do, don't have boring music."
Reflecting on those early days, she recalls, "I started with her when I was six. She was this older lady who had a bunch of homeopathic remedies and a shag-carpeted home. She had this ad of a woman, an 80s cutout – she was like, 'look how sexy she is! See how she's holding her mouth? It's perfect – aaaaaah!"
Now 27, Reid has just released her debut album, Disenchanter. It's a record that's filled with gut-punch lyrics and cinematic soundscapes primarily informed by her country background and hyperpop surroundings. It's anything but boring, and a welcome challenge to the folk and rock records of 2023.
Sitting in the beige-marbled basement of an East London coffee shop, she's clad in a suede jacket that hints at her grunge-rock past, whilst the dragon ring that snakes around her finger nods to her love of fantasy literature. She's currently splitting her time between LA, where she's resided for the past decade, and London, the hometown of her boyfriend – none other than PC Music mastermind A.G. Cook.

Disenchanter traverses across the American landscape, heightening Reid's life with whimsical, literary details. What's immediately obvious is how intimate these details are: "French Fries", for instance, uses birth control as a signal of adolescence, sexuality, and eventual devastation. It comes naturally for Reid, who grew up as the eldest of four sisters.
"The house I grew up in, we talked about everything, because it was so many girls," she explains. "I'm sort of writing from my experience with that, which I don't see reflected a lot in music. But it also doesn't really matter what gender it is in general; I want it to feel accessible to everyone because the emotions behind it – love, me feeling like I'm not being a good friend – that transcends labels."
It also explains a lot of the introspective nature of the lyrics, and the conflict of Reid's writerly, maternal instincts and the difficult situations she faces. On "Leftovers", she pleads: "I'll try to be your angel / But you know I get frustrated". It's a song that contrasts the youthful act of ear piercing with the "crystal meth" and "older guys" that plagues the protagonist's friend.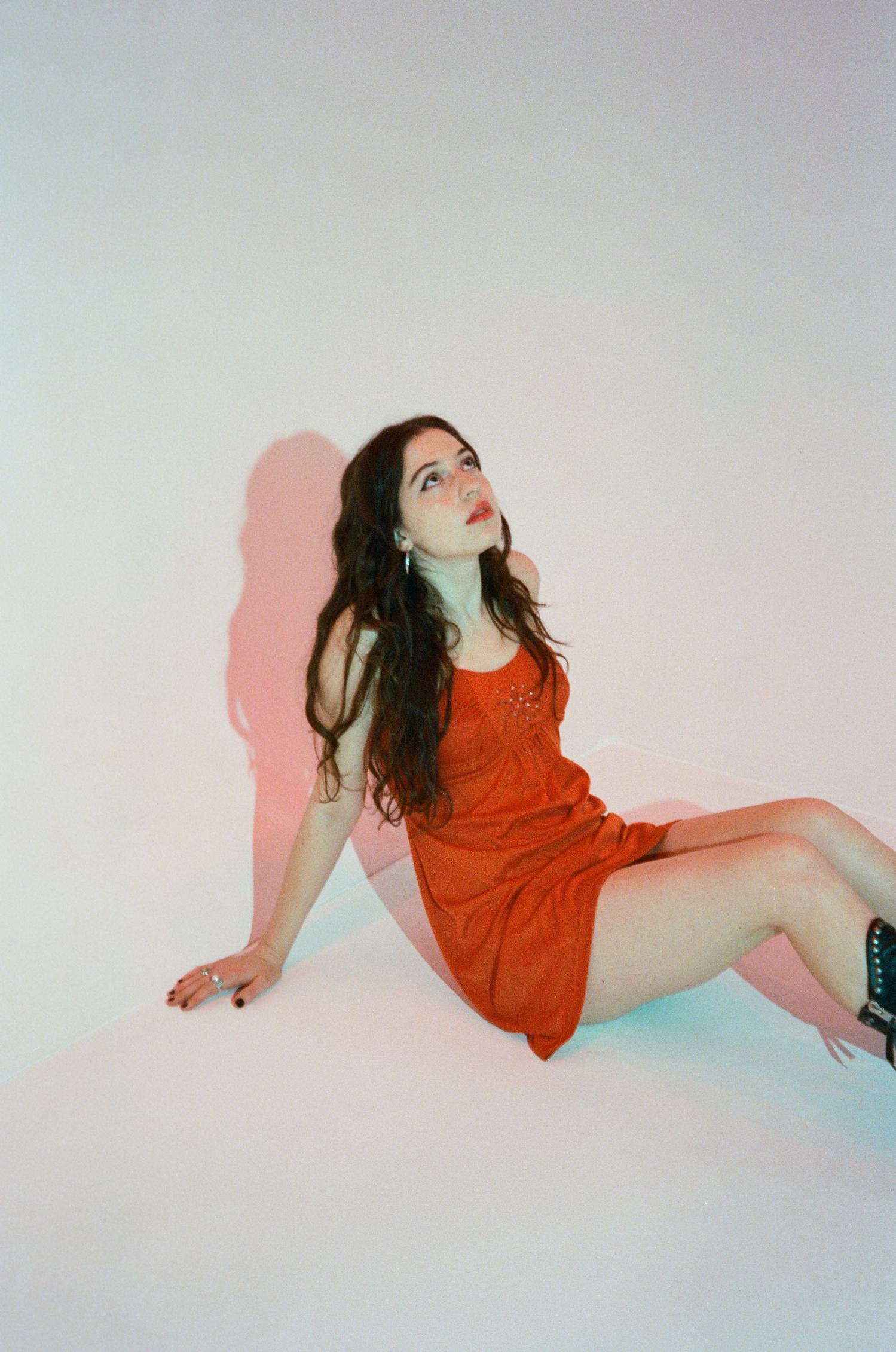 "It's about my constant need to be an older sister, someone to try and protect and support someone," Reid explains. "I can't do that. Learning to be okay with not being able to do that and also wishing that maybe when I was younger I hadn't felt so immediately hurt by the situation and that I felt more like: 'I see what that person's going through.'"
Reid's formative experiences began in Billings, Montana, where she lived near the Yellowstone National Park. "I moved, so I'm from there, but I'm not from there. There are people who have been there for a long time. Everyone's definition of home changes throughout their life, but it changed a bit earlier for me."
Still, Billings is home to the mountains, one of the big inspirations behind Reid's pop: "I love seeing the mountains. I remember I'd look at those mountains and imagine dragons and crazy things. I like going back and looking at them and feeling the same things."

Moving to LA, Reid was homeschooled and at the tender age of 15, she began to play gigs around the area where her teenage years shielded her from embarrassment. She would play at venues ranging from the Sunset Strip to the Tenants of the Trees, a "weird club in LA that's very… not a place I'd go to" – roughly 300 of its 400 reviews are 1 star.
Taking her cue from inspirations Dinosaur Jr. and The Breeders, Reid would eventually go on to form Alyeska aged 17, which was her first foray into grunge rock. It would also put her on the fringes of the controversial Burger Records scene, and as a result, she would be undermined and approached by creepy men: "I never felt cool. I also wasn't doing drugs or smashing my guitar. I never felt like a cool dude rock star."
You can hear the mark of these experiences in "She Wonders", a whirlwind of paranoia and anxiety that's familiar to most young people. "Being cool doesn't mean anything," she intones towards the end of the song. "I think about it a lot – what is cool in music, especially rock music?" she questions. "It's antiquated, but I do think of a punky dude smoking a cigarette. Why is that cool? I'm just not that. I'm kind of a dork."
Continuing, she adds: "in that line, I'm also poking fun at myself. That was me having experiences on tour with people [and] realising that people are cool because of different things, not because of the idea of a rock and roll ethos. People are cool because of their very soul and kindness."

That idea of coolness is something that intersects with A.G. Cook's own experience of music too, and she admits the pair have talked about coolness quite recently. "We were sitting in a venue to watch Julie Byrne and he was like, 'this is where I once played where I got a terrible review'. He told me no one would book them in the beginning. So it just shows you."
Cook helped produce Disenchanter, and the result is a blend of Reid's folk-rock roots with Cook's love for synths. Reid helmed the lyrics, and Cook was left to produce the majority of the album; you can hear many of his personal touches such as the cooing end vocals of "Seeds". "We met ages ago, it was more of a relationship thing – I didn't know his music. I thought he was a DJ," she laughs.
The pair started dating in 2018, where he helped produce her first EP, Big Bunnies. They quarantined together during the pandemic in Montana, and continued to write songs for Disenchanter. Reid credits Cook with expanding her rules about pop music, something she previously had a grudge against. "I was like, pop's a dirty thing! Then I met Alex. I was bored with the indie stuff I had released, I was like, I need to break out of this. That was something I learned from him and his peers. They're so into all different kinds of genres, they're open with that stuff."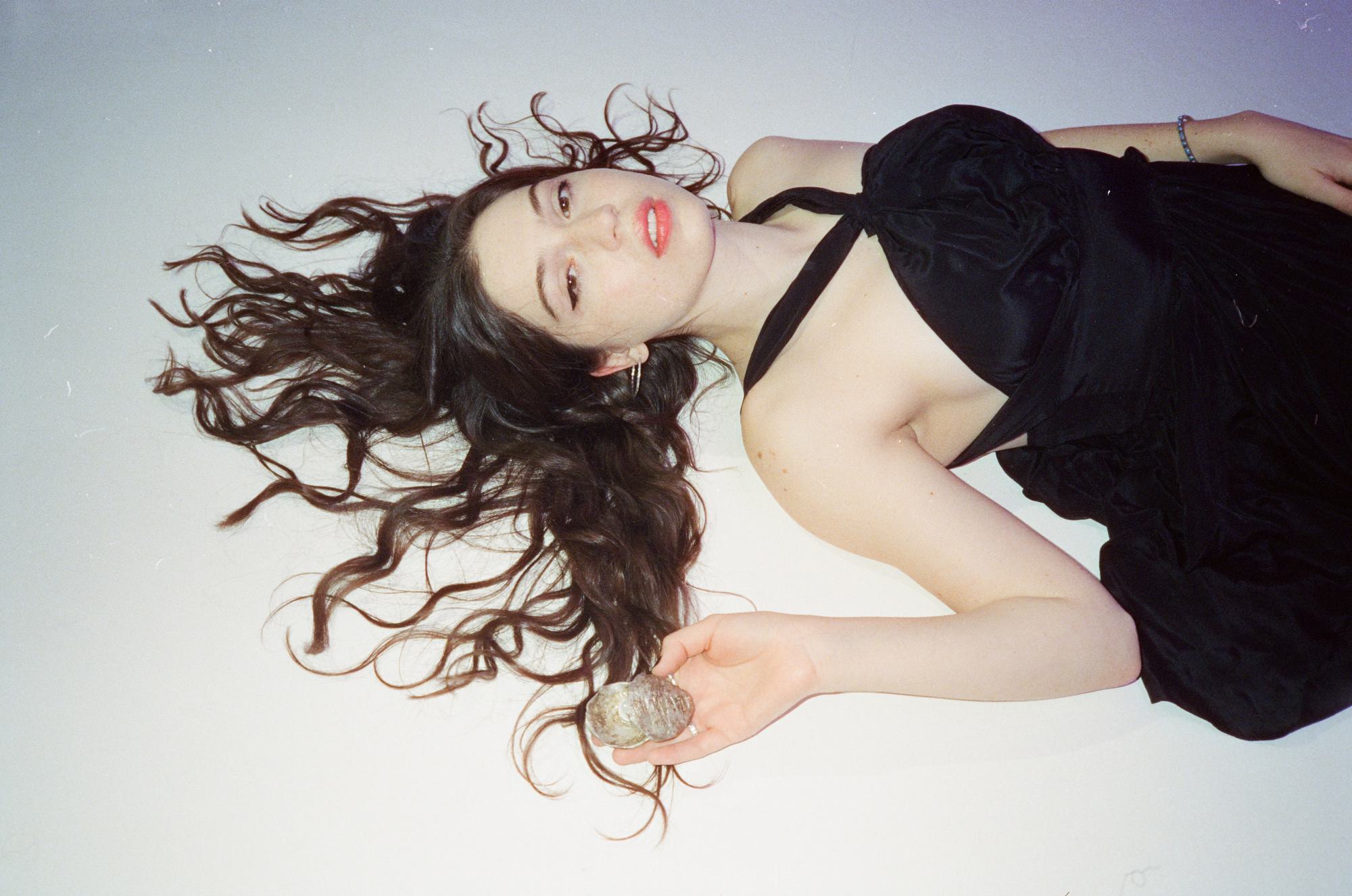 Nowadays, Reid is more into playing with restrictions – both with the production choices on Disenchanter as well as the way she uses her voice. Across the album there's a rigid tension between Reid's voice, tight and tentative, and the instrumentals, which are often expansive and cinematic, a stark contrast from her work as Alyeska. "I'm into experimental singing. You do things for so long you gotta find a new channel for expressing yourself."
Admittedly, the main thing she looks for in a song is longevity. Disenchanter is crisp and concise at ten songs long, for good reason. "My criteria for a song is that it has to please me enough that it doesn't feel old when I'm singing it, even if I've sung it a thousand times. That's a good litmus test. Songwriting for me is like preserving a memory." That's why the album is called Disenchanter. The disenchanter, Reid explains, is "no one and myself."
Mulling the album over, she concludes "writing is funny. You're really observing things, you can be brutal accidentally, because sometimes it's pulling truths that you wouldn't say otherwise. I think through pulling out all those things and turning it into something else, it re-enchants whatever memory I'm trying to write."