There is a strange sense of irony in the air, a quiet defiance almost, in flying to Europe on the day we formally began the painful process of shutting ourselves off from it. Tallinn itself was shut off from the world for years under Nazi and Soviet rule, but what I remember most about the young democracy from a visit two years prior was an infectious sense of optimism and a punk-like liberalism. On a day like today, in the face of Brexit, travelling to Tallinn feels more necessary than ever. I crave their optimism.
But it's not just about the optimism, it's the forum Tallinn Music Week provides for politics to interact with music. It was here in 2012 that former President Toomas Hendrik Ilves became the first international politician to demand the release of Russian punk band Pussy Riot. "To offend sensibilities enough to cause people, societal attitudes, and government behaviour to change," in his own words, "is the role of rock'n'roll". It was here where Pussy Riot members Nadezhda Tolokonnikova and Maria Alyokhina appeared in person two years later to discuss the beliefs at the core of Pussy Riot.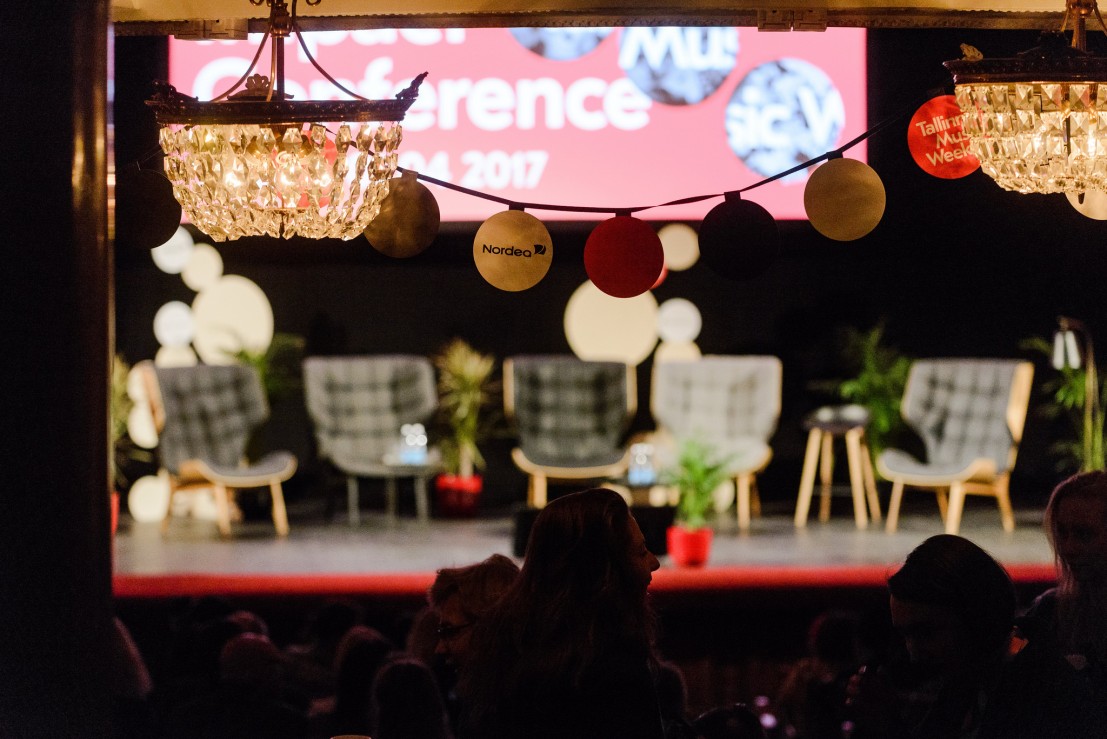 In 2017, things have changed a little. Politics remains very much at the heart of proceedings, but Estonia has a new (and equally brilliant) President in Kersti Kaljulaid. The official opening ceremony has moved for 2017 as well, to The Russian Cultural Centre / Opera House which, with the presence of NATO troops in Estonia to "deter Russian aggression", says a lot about the inclusive, bridge-building, attitude of Tallinn Music Week's organisers.
"Diversity" and "cohesive community" are words I'll hear a lot this weekend. In fact, the festival's official vision reads: "Sustainable development in all its facets from environmental sustainability to urban development, from cohesive communities to promotion of equal rights." This vision is re-iterated in opening speeches by Tallinn Music Week founder Helen Sildna and President Kaljulaid, who both address the meaning and impact of creativity. They both impress how it can a tool for friendship, a tool for democracy, sustainability, diversity. The crucial message: music has the power to bring people together.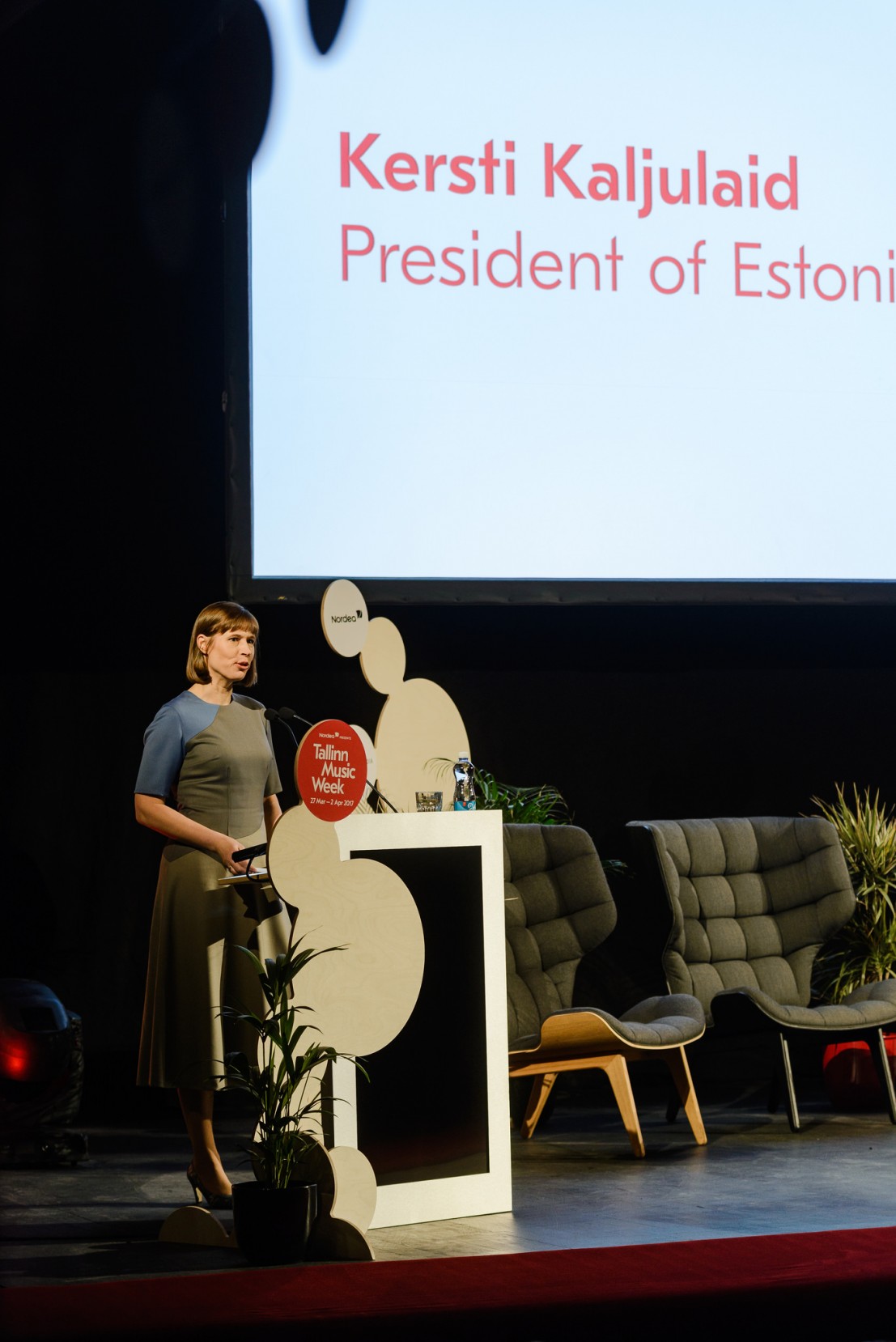 In Tallinn, that sentiment is so much more than an old hippie pipe dream. It's a reality. Having an Estonian President give a speech in Russian Opera House would not have happened 10 years ago. Sildna explains that when Estonia regained its freedom, it orientated itself to the West and no one was interested in engaging with the Russian community or learning the language. They turned inwards and away, closing the doors for a long time to their Eastern neighbours. But here, she says, new ideas can be layered on top of old. "If you want to go fast you go alone. If you want to move further, you go together," Sildna adds, trying to remember an old proverb.
Beyond today, beyond the panels and impassioned speeches, there lies the music. Scattered throughout Tallinn's Old Town and upcoming Telliskivi (Creative City) district are bands from Estonia, Latvia, Slovakia, Russia, Ukraine, Sweden, Norway, Iceland, Croatia, Finland, Poland, Italy, Belarus, Belgium, Denmark, Japan, Lithuania, Slovenia, Canada, and the UK (plus probably loads more places we've missed). Looking over that list you can tell that when Tallinn Music Week speaks about diversity, they really mean it. That there are so many incredible Russian bands in particular, also speaks volumes.
We see Ukranian act Onuka and are blown away by the drama and poise of their electronic experiments. We watch Italian born artist Emanuela Drei - aka Giungla - perform her 'acoustic' show with an electric guitar and the fiery attitude of a young Brian Molko. We "get in bed" with the perfect alternative pop of Tallinn's own Frankie Animal when they play in a hotel suite right next to ours (one of the City Stages for this year). We miss Finland's Mikko Joensuu and are told by everyone how amazing he was.
We stay out late to see Russian band Glintshake, who splice classic New Wave sounds with something new (our drunken notes read "like if Don Caballero were Russian punks" though I'm not sure if we'll stand by that!). We finally get to witness Finnish rapper View live and he does not disappoint. We stumble across Russian four-piece Lucidvox whose krautrock/psychedelic guitars are raw and so powerful. We huddle in small club venue Kelm amongst the teenagers losing their minds at the emo/pop-punk of пасош... and we get a bit caught up in it ourselves.
All of this happens, and more, within a 20-minute walking distance over the course of three incredible days at the ninth edition of Tallinn Music Week. That's eight bands from neighbouring countries and beyond that are doing incredibly exciting things, eight artists who we can't wait to hear more from. But, there are two more that need highlighting as, well, the absolute highlights of our stay - Estonian native Maarja Nuut (playing with Hendrik Kaljujärv) and Croatian band Žen.
"Maarja Nuut..." come the whispers on the ground. "Maarja Nuut, you have to see her and Hendrik Kaljujärv play - they are mind blowing." We miss their Thursday performance at Kultuurikatel, but not ones to ignore sage advice from multiple trusted sources, we head along to the beautiful Mustpeade Maja on Friday.


It is everything we had been led to believe it would be. Nuut's traditional folk-leaning vocals have an understated intensity and the power to inhabit this entire space (one of arched ceilings and stunning 15th Century design). It's one of the most hypnotic performances we've ever witnessed; everyone in the room is locked in a trance. They occasional exchange glances and smiles, knowing that what is happening right now is something special. Nuut's vocals soar over looped fiddle strings - at times beautiful and ethereal, at times abrasive and eerie - and meld with edgier electronic sounds to bring to life something magical.
Nuut's second album, Une Meeles, was released internationally 3 June 2016 and I know we'll be revisiting it a lot over the coming weeks.
Saturday night. The last night of Tallinn Music Week. We had a plan and a list of bands to see. We ignored all of that and ended up at Kelm, squeezing into the busiest room of the weekend for self-described "queer shoegaze audio visual" quartet Žen.
From the first, hazy guitar strums their performance is an immersive experience for audience and band alike. They seem as lost in the sound as those watching them. On stage, they create an elegant interplay of drums, bass, synth and guitar - one that is part shoegaze, part post-rock, but also uniquely Žen. A projector with pixelated images and incredible illustrations flickers in the background, drawing together the two elements as they had promised and taking us on a journey.
Their debut I onda je sve počelo, was released in May 2013 via the queer feminist label Unrecords from Vienna, and their second Jantar was released in 2015. Both demand listening to.
Žen and Maarja Nuut & Hendrik Kaljujärv were not just the best things we saw at Tallinn Music Week, they are two of the most enticing acts we've come across this year. This is what Tallinn Music Week does so well, it creates a lasting impression and long lasting relationships with music and the community around it.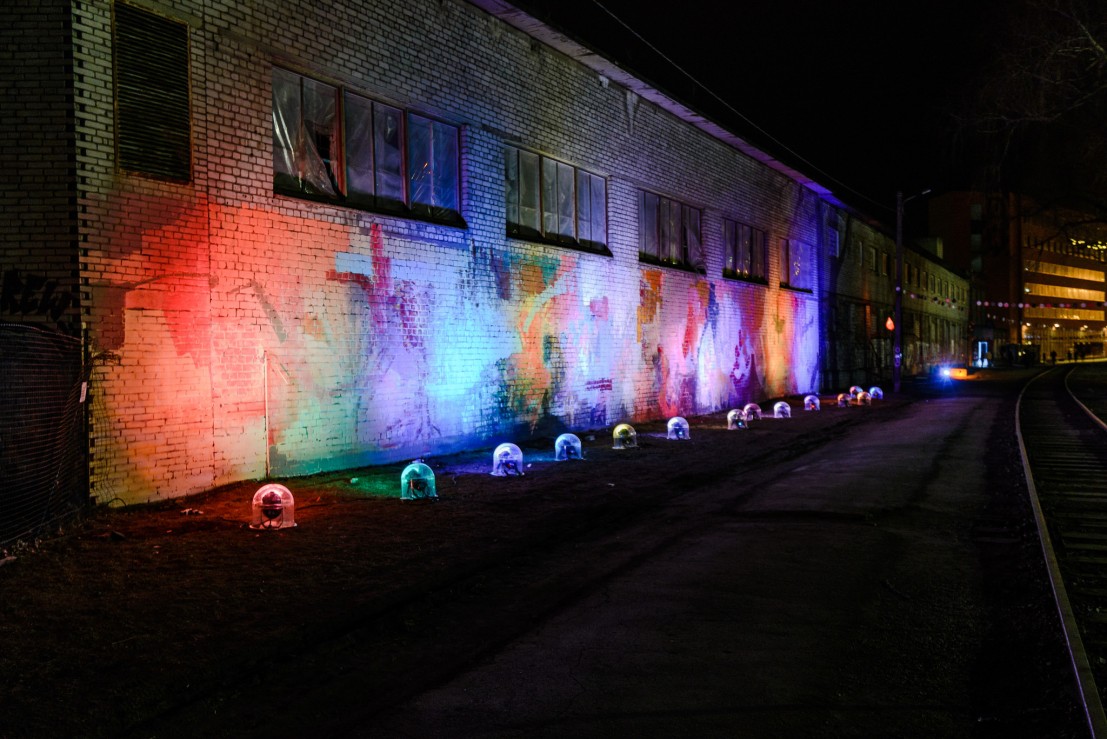 My mind drifts back to those opening speeches and the reality of Brexit it has been trying so hard to ignore. At one point the rhetorical question is posed: "How wise and clever are today's youth?" Something raised in relation to the fact it's the Year of Youth in Estonia this year. "We have to pay attention to what they're telling us and keep our eyes on the horizon to keeping thinking about - who are we building this society for? We need to be open minded and curious and kind to each other and this planet we share."
And all I can think is: "Damn, I want to go back... we should all live in Tallinn."