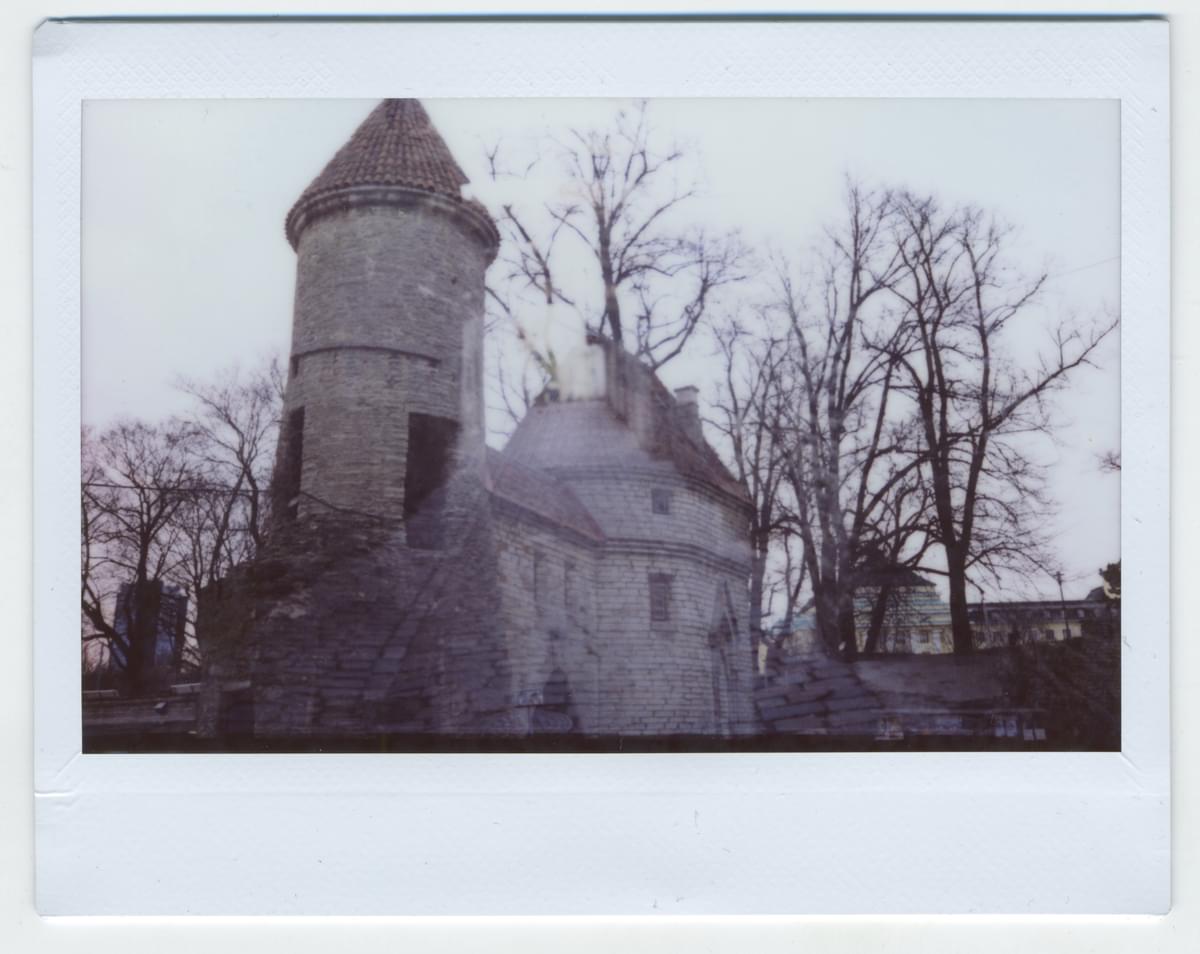 Welcome to Tallinn, where everyone is a punk
01 May 2015, 14:01
"One thing I remember," Tallinn born artist Ingrid Lukas says of an early childhood spent within Estonia's closed borders, "was in '89 we had this Singing Revolution." Her travel exhaustion is masked by her irrepressibly spry nature and the creative fire in her belly - our mutually beneficial mid-afternoon-caffeine-injection may also have something to do with it. "Over a million people went to the border and held hands, and I remember wanting to be a part of it. So I went and I was there singing, standing up for something, fighting for freedom with my voice. Then in '91 we got it!"

Ingrid Lukas
Lukas, whose stunning third album DemiMonde occupies this wonderfully tense space between surface beauty and the darker edges of life, is aware that it's a rather naïve stand point to attribute the loss of Soviet grip on its neighbour purely to the power of expression, but having the guts to stand up for your rights is an essential part of that. These words, channelling the fearlessness of youth and the determination of a repressed people, speak to the immense value placed on artistic expression in Tallinn: And as they linger on the tip of a now much older tongue, we realise that doesn't just apply to the recent past, but the present day.
The fact that Tallinn Music Week - the festival that brings us to this part of the world - is celebrating its seventh year proves that this is a city that relishes creative freedom. Furthermore Lukas isn't the only one whose emotional attachment to music is caught up in the political. The weekend - set to showcase hundreds of artists from Estonia and beyond - doesn't officially begin until Estonian President Toomas Hendrik Ilves gives his (now legendary) speech.
It's 10am and there is a room full of bleary-eyed festival attendees half-heartedly quaffing some fizz while they wait for Ilves to arrive. Festival Founder and Director Helen Sildna soon introduces him as "our rock 'n' roll president." Given his past performances, on and off this podium, that seems more than apt.

Helen Sildna
It was in this room in 2012 that Ilves became the first international politician to demand the release of Russian punk band Pussy Riot. "To offend sensibilities enough to cause people, societal attitudes and government behaviour to change," in his own words "is the role of rock'n'roll." It is the same room where members Nadezhda Tolokonnikova and Maria Alyokhina appeared in person 2 years later to discuss the beliefs at the core of Pussy Riot. He spent much of the '70s teaching a course on the history of Rock 'n' Roll in New Jersey. He quotes American poet Ezra Pound whilst talking to us today ("Artists are the antenna of the race").


Ilves' words are delivered in a calm and confident manner, with a wry bite and air of defiance behind them – just what we expected from the man standing at the forefront of one of the most progressive Baltic states. He talks about issues that have been eradicated and barriers that still remain, including the fact that Western and Eastern Europe are still segregated in many ways, as if Eastern was someone second rate. I can sense the same fire in his belly as in Ingrid's. There is a quiet anger there, cautiously directed towards the looming Soviet presence. It's something I will come across time and time again during my stay here – in the people that take every opportunity to celebrate creative freedom and move political boundaries. Basically, everyone in Tallinn is a punk.
Some, like visiting authors Viv Albertine and John Robb, are what we think of immediately when the word punk is thrown around; Albertine, the guitarist in The Slits, and Robb, singer in The Membranes and Goldblade. During the first of two Q&As, Albertine reportedly expressed that she felt any punk bands formed after, or openly drawing upon that first wave, could, by definition, only be a poor imitation. Of the hundreds of showcasing artists performing this weekend, we can think of a few who would probably disagree: least of all Serbian 3-piece Repetitor.
Staring at the programme feels a little overwhelming, there are so many unknown band names staring back, but if we were going to take a punt on anyone it would have to be a Serbian punk band. Within minutes we know we've backed the right adventure. Trekking across town and sneaking into the Craft Beer Festival portion of Tallinn Music Week, we grab some serious % ale just in time to hear these raw, visceral, post-punk riffs battle with the noise limits of the speakers. They are loud, like METZ loud. It's chaotic, and they are angry - not in a faking it for the music kind of way, they are really fucking angry. Drummer Milena Milutinović and singer Boris Vlastelica have a row on stage mid-song, after which Vlastelica throws his mic stand off stage before realising he now has to share with a bassist about 2 ft shorter than he is. But it's precise too, taught rhythms and propulsive drums driving razor wire vocals. It's vital. It's got everyone thrashing around this once empty tent. They're coming to the UK soon: We'll be there.
They're not the only one's who have latched onto a punk/post-punk aesthetic out here. Belarus based band Super Besse have been reading from Joy Divisions playbook: coldwave rushes, bass driven beats, stripped down and insanely tight drums fill the packed out Sinilind. It's easy to think "derivative" but classic elements are taken and fed through modern machines, and modern minds, creating something that is brilliant in it's own right.
There's a lot of pop out here too, of course - Bendik, Lowly, MiaMee and Ingrid Lukas being our top picks from the weekend - but every single one of them has fierce, burning edge. There is a real sense of urgency to Norwegian singer Bendik's electro pop creations, they're epic and melancholic in the same way as Emilie Nicolas but they exist in the future – in a more industrial landscape. Danish noise-pop 5 piece Lowly sound as if they've borrow core melodies from Abba's Greatest Hits but their gritty undercurrent makes them stand out – like C86 run through an industrial post punk wall - as does their incredible vocal layering. MiaMee leans more on the avant-garde side of things, her whispy vocals and off-kilter beats putting her in the same camp as Lykke Li or Bjork. Lukas falls in this camp too, though there is a real movement in her jazz infused creations, something that her body echoes on stage. Breaking the mould is their forte.
And as Tallinn Music Week proves - with its Classical Music Raves and its incredible ambition - it's the entire country's forte really.
Get the Best Fit take on the week in music direct to your inbox every Friday