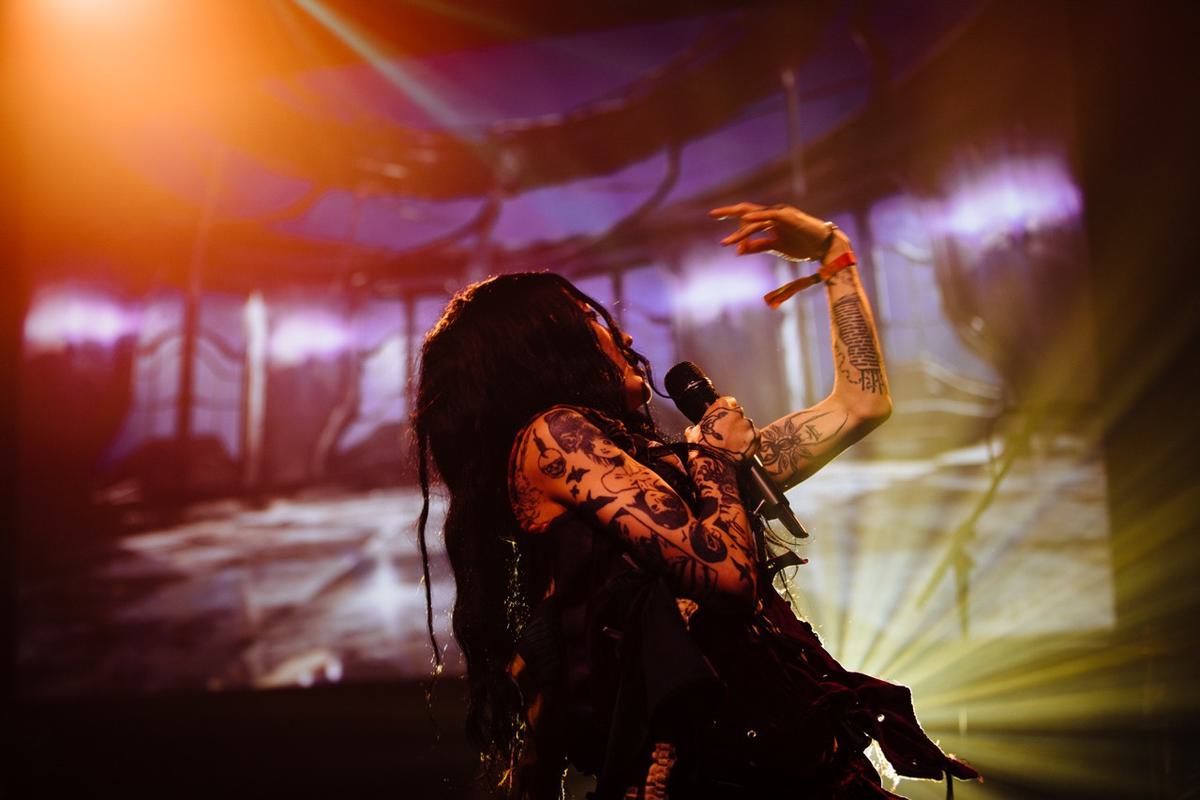 Rhinestones, rap and raw emotion on day two of End of the Road
02 September 2023, 13:00
Lead photo by Chris Juarez
After yesterday's sodden shoes and mud-slipping misadventures, the sun's first appearance at End of the Road brings with it a renewed sense of excitement.
Fridays at the festival are when the grounds open up to fully embrace the stunning Victorian gardens and woodland of Larmer Tree Gardens. With all stages now open, the fun of zigzagging along the hedgerows and winding canopied paths begins, a surprise at almost every turn. Barely 15 minutes go by without something worth circling in the handy clashfinder, and that doesn't even include the Best Fit-curated secret sessions on the Piano Stage in the woods.
Unannounced until the moment that compère Jen Long welcomes them into the festival's most intimate space, today's performances kick off with a sweet four-song set from Lilo, the Winchester-based duo of Christie Gardner and Helen Dixon, who have been coming to End of the Road since they were children. Later, Angel Olsen draws a huge crowd – good news travels fast here – for a rare solo acoustic set. Even stripped of all its synths and strings "All Mirrors" still holds immense power, while her cover of David Bowie-approved country artist Tucker Zimmerman's 1977 track "Slowin' Down Love" is wonderfully on point, hitting a raw nerve.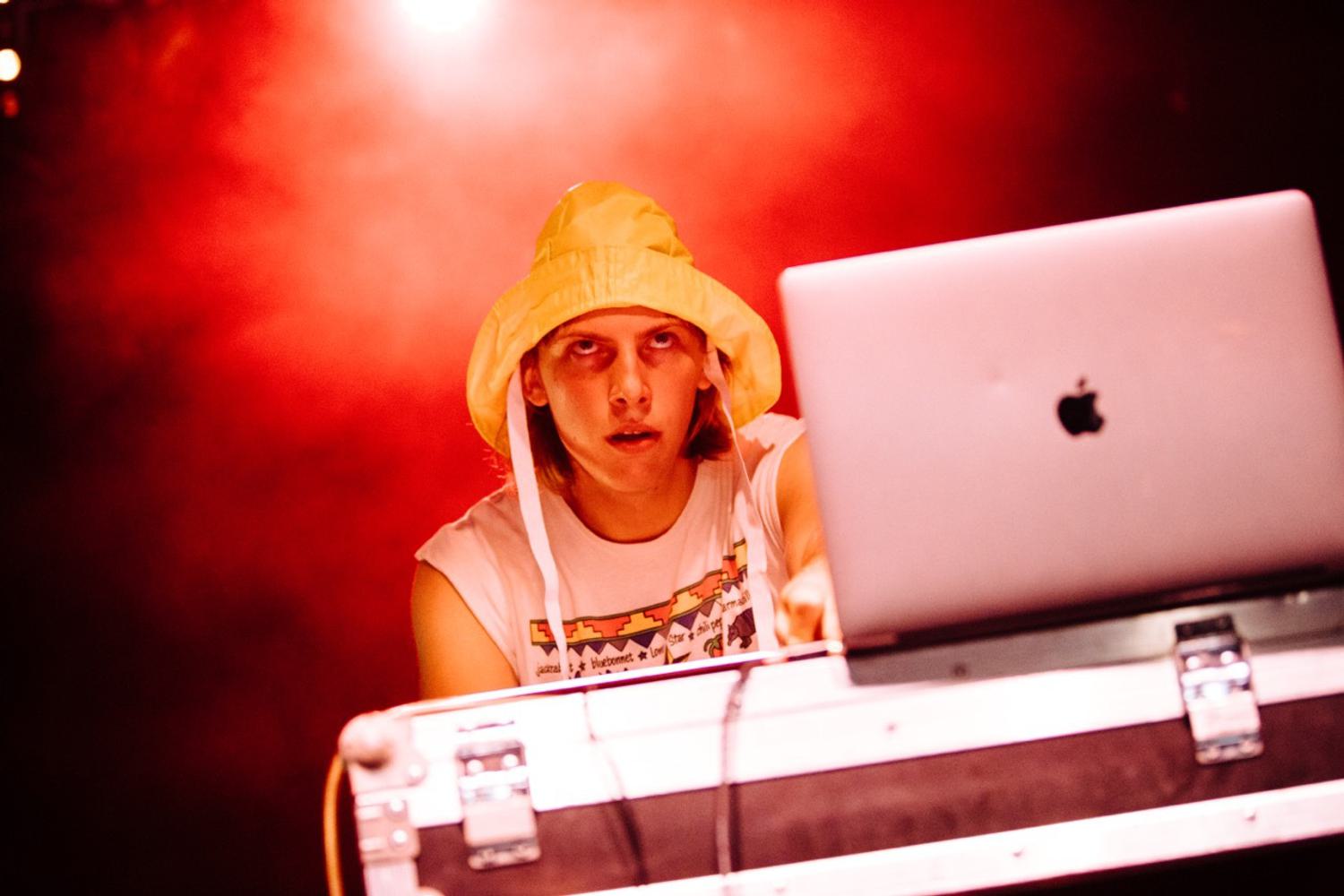 Kicking off her UK tour with her first ever appearance at End of the Road, Nina Nastasia brings her own take on Americana to the Piano Stage with a surprise cover of Dolly Parton's rhinestone country classic "Eagle When She Flies". "I can barely remember my own songs," she jokes as she psychs herself up, "so this is mostly for me, to prove that I can play it." With its opening lines of "She's been there / god knows, she's been there," it's a perfect complement to Nastasia's own story. Later, performing a full set at the Talking Heads amphitheatre – a stunning hillside stage with straw and tree trunks for seats – her songs of wreckage and stark wisdom take on more shadowy depths. Sometimes it's enough to knock the breath right out of your body.
A daytime wander through the woods at End of the Road means running into everything from treasure hunting for teeth on the Mystical Mushroom Trail and bookbinding with raw sheep's wool to literature-inspired tarot readings and a sound art installation that generates music from plants. In just a few hundred metres, you can go from learning how to forest bathe to stumbling into a mesmerising soundbath at The Boat, courtesy of Berlin-based Australian artist Julia Reidy. For people craving something with a little more bite, recent Domino signings Fat Dog offer one of the afternoon's most formidable sets at the Big Top tent. The South London five-piece only released their debut single ten days ago, but their reputation for full-throttle and theatrical live shows has been years in the making.
As dreamy as Larmer Tree Gardens can be in the daylight, End of the Road really comes into its own at night, transforming into a magically lit, atmospheric wonderland. As the sun starts to set and the waning gibbous moon appears over the candy-coloured helter-skelter, there's a perceptible shift in energy. Seeing us into the dark today is FLOHIO, the Lagos-born, London-raised rapper whose uncompromising flow is ultimately an act of love. Wearing rhinestone-sewn denim and dark sunglasses, her set draws heavily on last year's debut album Out of Heart, and older gems like "Sweet Flaws". "Let's keep this moving," she says between songs, barely pausing for breath. "I want to take you to the end of the road."
Taking us to another world entirely is yeule (aka Nat Ćmiel), whose appearance at the Big Top emphasises the cavernous drama of their shape-shifting songcraft. End of the Road is one of only two shows previewing their soon-to-drop third album softscars, but it feels entirely seamless. The chemistry between yeule and their band – featuring Sasami Ashworth on lightning-shaped electric guitar – is spectacular. Starting with a brace of tracks from last year's Glitch Princess and the classic "Pixel Affection" from their debut Serotonin II, yeule reveals a softer, more vulnerable side with tracks from softscars, including recent single "ghosts", a disembodied wonder that brings previously unexplored acoustic elements into yeule's distinctive glitch-pop realm. This is an artist it's hard to turn your gaze from. The way they move on stage – sometimes with all the fluidity and grace of a ballet dancer, at other times stalking insect-like from one side to another – is the glue that holds it all together. Remarkable stuff.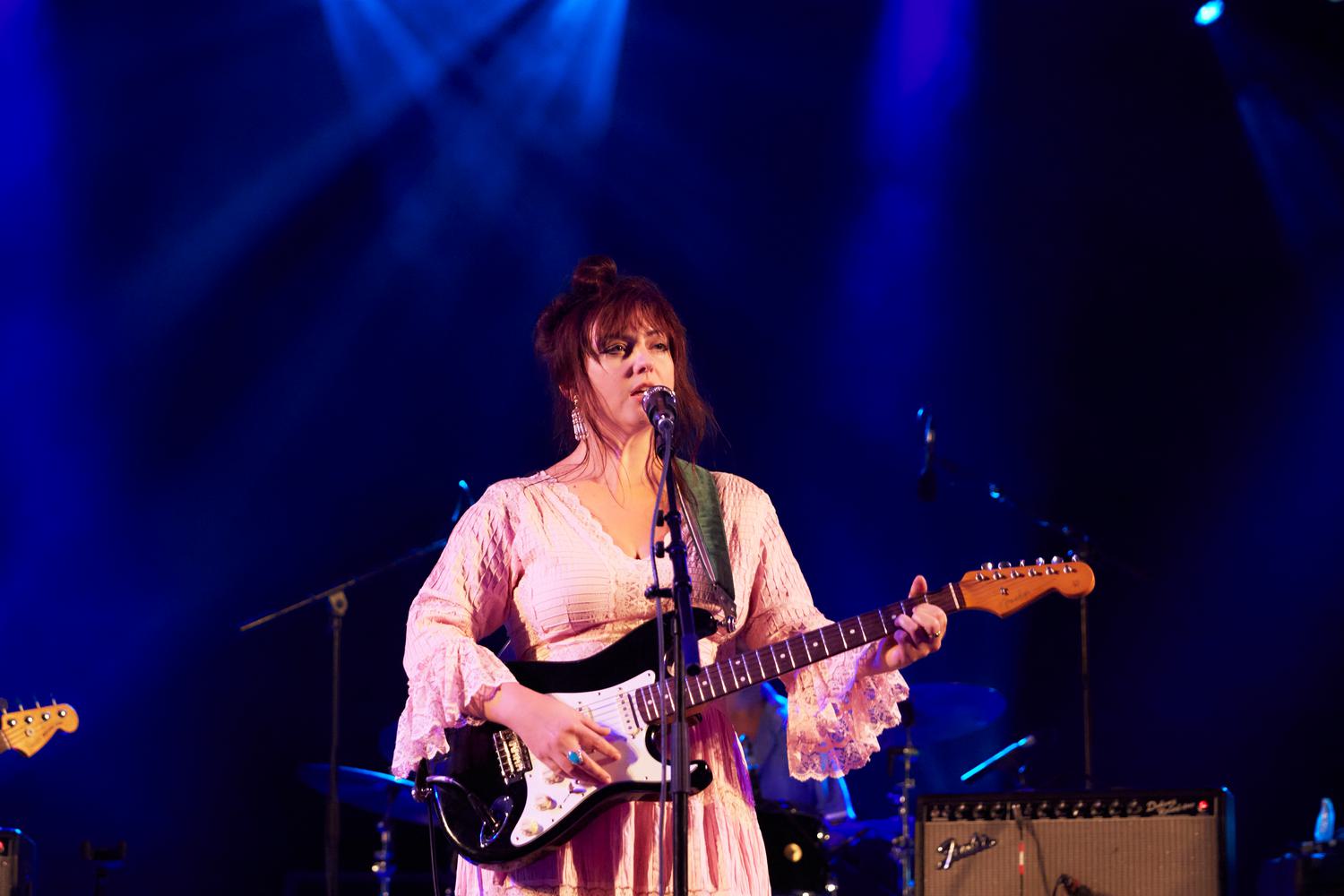 While End of the Road returnees Unknown Mortal Orchestra are doing their thing over on the Woods stage, with their huge, brightly lit initials flashing in time with the beats, Angel Olsen closes the final European chapter of her Americana era with her supreme Big Time Band delivering emotional catharsis on a grand scale. Her closing cover of Harry Nilsson's power ballad "Without You" lingers in the air long after Olsen leaves the stage. Standing in the snaking queue for the Talking Heads stage half an hour later, there are people still singing along.
After a long day of walking, standing, swaying and dancing, there's no better way to see in Saturday than with late-night laughs courtesy of comedian and Cuddle Club podcast host Lou Sanders. From trying out crude new chat-up lines on the audience to wondering if someone can get PTSD from their own personality, she has no concept of a filter, but no one seems to mind. "They say never meet your heroes but here you all are," she jokes. Ultimately, though, it's compère Robin Ince who sums the day up best. Emphasising the importance of removing any shame or embarrassment from the act of celebrating the people and things we love, he reminds us what a sweet escape we've found at Larmer Tree Gardens. "Going out in the world, it can seem like a brutal and cynical place, but there's so much love and joy here."