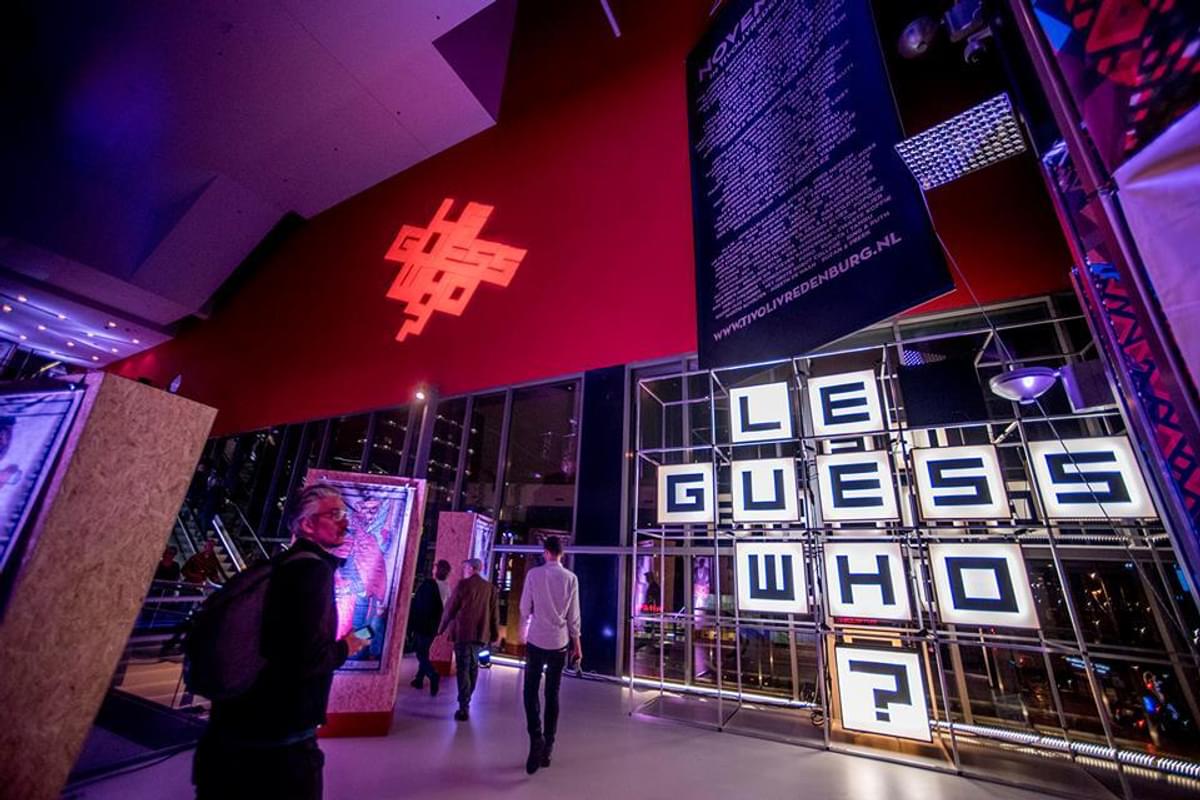 Le Guess Who? remains the most diverse, open and inspiring festival out there
16 November 2017, 09:30
We returned to Utrecht for another installment of Le Guess Who, one of the most experimental and diverse festivals the world has to offer.
Whether it's transcendental jazz, visceral noise, unique and unforgettable performances from living legends, spoken word or celebrating the local neighbourhoods, LGW? has it all. We pick out some highlights and manage to narrow it down to seven take-away moments.
Sometimes your heroes don't let you down
It can't be denied that Le Guess Who took a calculated gamble in letting curators have free reign in bringing in some big names who don't play shows particularly often. Yet none of those grizzled veterans let anyone down when it came to their appearance on the big stage.
Mary Margaret O'Hara's set in the beautiful Grote Zaal theatre on Sunday evening could have gone either way; essentially a jazz quartet made with the addition of cellist Peggy Lee, drummer/guitarist/pianist Aidan Closs and her brother Marcus, you'd be hard pressed to find any trace of O'Hara's Miss America record. Instead, we were treated to performance art of the highest order. Closs and Lee are incredible performers able to adapt themselves to every flight of fancy O'Hara disappeared on, and you won't find a better balloon (yes, balloon) player in the Low Countries than Marcus O'Hara.
O'Hara was a spectacular presence; with a speaking voice last heard in '40s Hollywood and a singing style peppered with whoops and natters and animal noises, the Canadian captivated. And then when she began to sing "properly", it was stunning. Age has not weathered a voice which delivered traditional standards like "Somewhere Over The Rainbow" as well as anyone before her. Only at LGW? might you have witnessed something so gloriously singular.
By all accounts jazz legend Pharaoh Sanders delivered something similar. At 77 years he might not be as sprightly as in his prime but word has it he took the role of band leader, yet still peppering his classic with some transcendental soloing. We missed his performance...but for reasons we'll come on to below.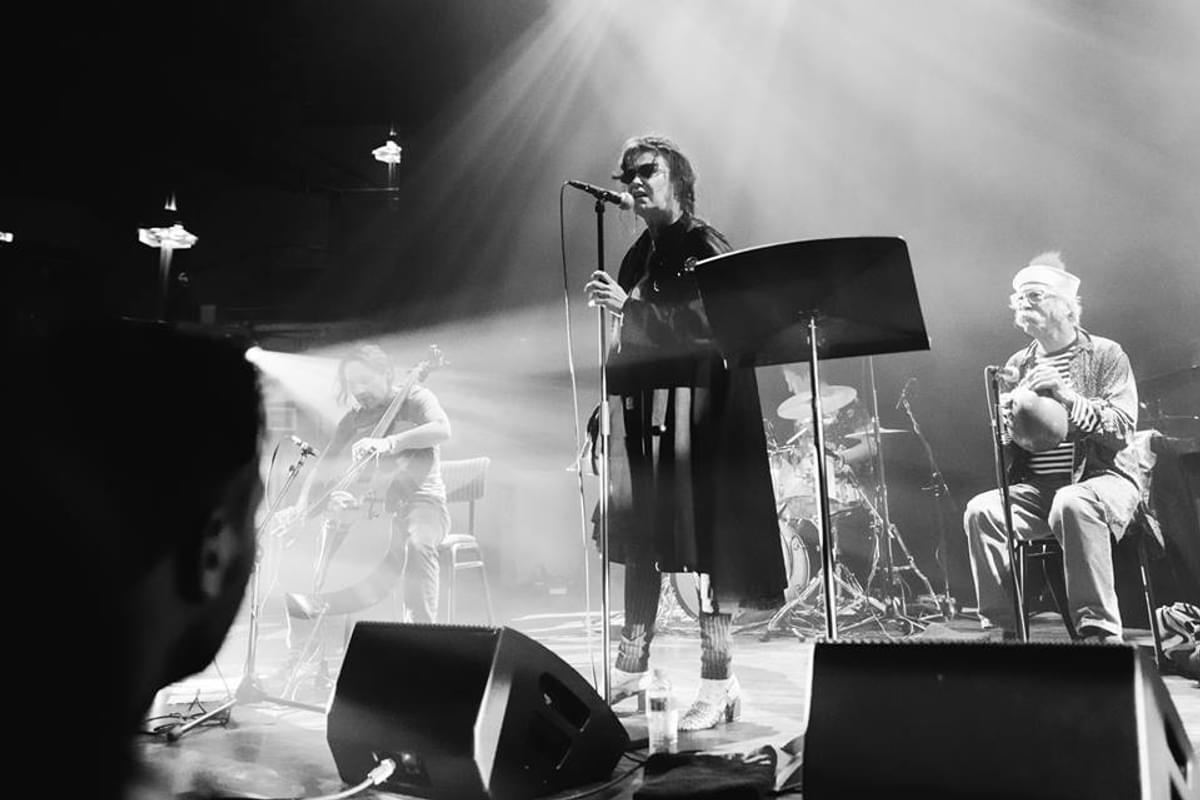 We missed Pharoah Sanders because we went to see Buffalo, NYC singer and song writer Julie Byrne beguile us with songs from her beautiful Not Even Happiness record. Playing solo and alongside a violinist and synth/drone player you could hear a pin drop as Byrne broke hearts all through the cross-legged audience. Byrne is a nebulous presence, all long arms and a tangle of hair, and there was a real feeling of transportation to another (long passed) time as she ran through a set way too short.
And all across LGW? despite excellent organisation we were met with difficult decisions. We, despite being Jenny Hval obsessives, passed up the opportunity to see the Blood Bitch songs in favour of Mount Eerie in Utrecht's Jakobikerk. We're all probably aware of the heartbreaking backstory which led to the creation of the death songs of A Crow Looked At Me and it was little surprise that Phil Elverum's set had the church in tears. It's astonishing to comprehend that Elverum can get up on stage with just a guitar each night and sing about the loss of his wife and for it not to render him completely destroyed and broken. Everyone in the church felt the weight and sorrow and carried it with Elverum for an hour, rallying at points of rare humour and faint glows of hope. "And in my tears right now / light gleams" went one line, and amid all the darkness we can accept that maybe there's always hope.
One slightly easier choice to make was giving up ten minutes into Sun Kil Moon's rambling set. Now there's little doubt Mark Kozelek has a voice and talent cemented in indie rock history but even on his good days his stage chat grates as the audience waits for the next song. We managed a minute or two of music in between talk of how "Utrecht" sounds like a sexually transmitted disease and monolgues about cats. We left for the following reason...
Sudan Archives had one of the performances of the weekend
Los Angeles' Brittney Denise Parks records incredible music as Sudan Archives and you need to listen to it.
That's all you really need to know, but we can tell you a little more following her Thursday night performance. A tall and capitvating presence, Sudan Archives mixed folk, hip hop, scratchy electronics and improvised (yet based around traditional African) violin playing. Add in her husky voice and she has the whole package.
A track like "Come Meh Way" veered from Stones Throw beats, through call-and-response pop to the seesawing scrape of violin found in modern classical music. And that's just one bloody song! We already knew her EP was a joy, but this show was an absolute stunner.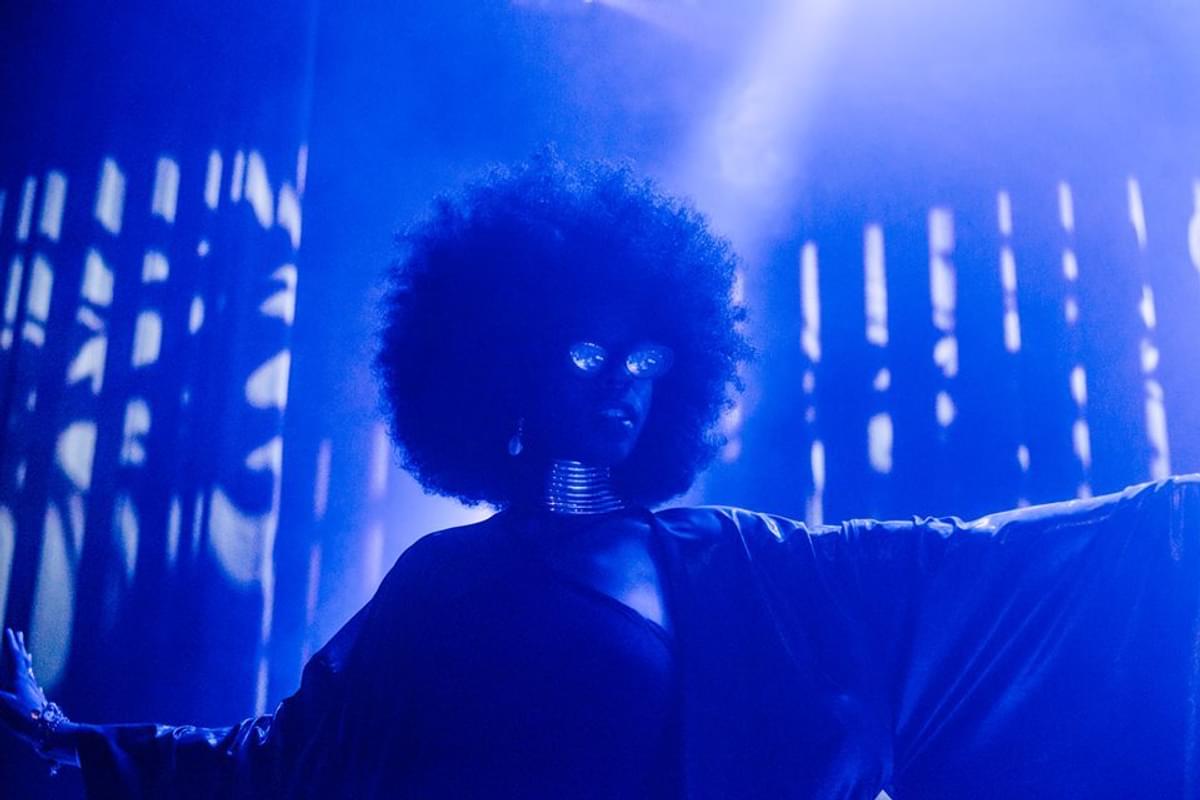 Democracy through diversity at Le Guess Who?
There's no other festival like LGW? and no bill like it. Arabic music, African rhythms, drones, club music, indie stalwarts, jazz, spoken word…you name it, Utrecht saw it.
On Sunday afternoon we went from entering (and exiting) Alice Coltrane's Ashram where sat on yellow cushions and listened to the Sai Anantam Ashram Singers, backed by keys and drums, give us incense-enhanced spiritual guidance via the jazz great's music to a rammed club where Margaret Chardiet's body horror noise act Pharmakon proceeded to permanently damage our eardrums. As we watched Pharmakon grab an audience member and scream in his face, climb speakers and generally dish out some of the noisiest, visceral industrial electronic music on the planet, it was strange to think how at peace we were with the world just fifteen minutes earlier.
And noise was a theme running through the weekend; two other terrific shows – from noise veteran Prurient and a shimmering, all-consuming set from Reykjavík-based Australian Ben Frost – seemed to suggest that noise music has something of an appeal to a wider audience than first thought.
But LGW? also celebrates diversity in the individual, whether that be female, non-binary, persons of colour, LGBTQ and so on. It's inclusive, and it matters.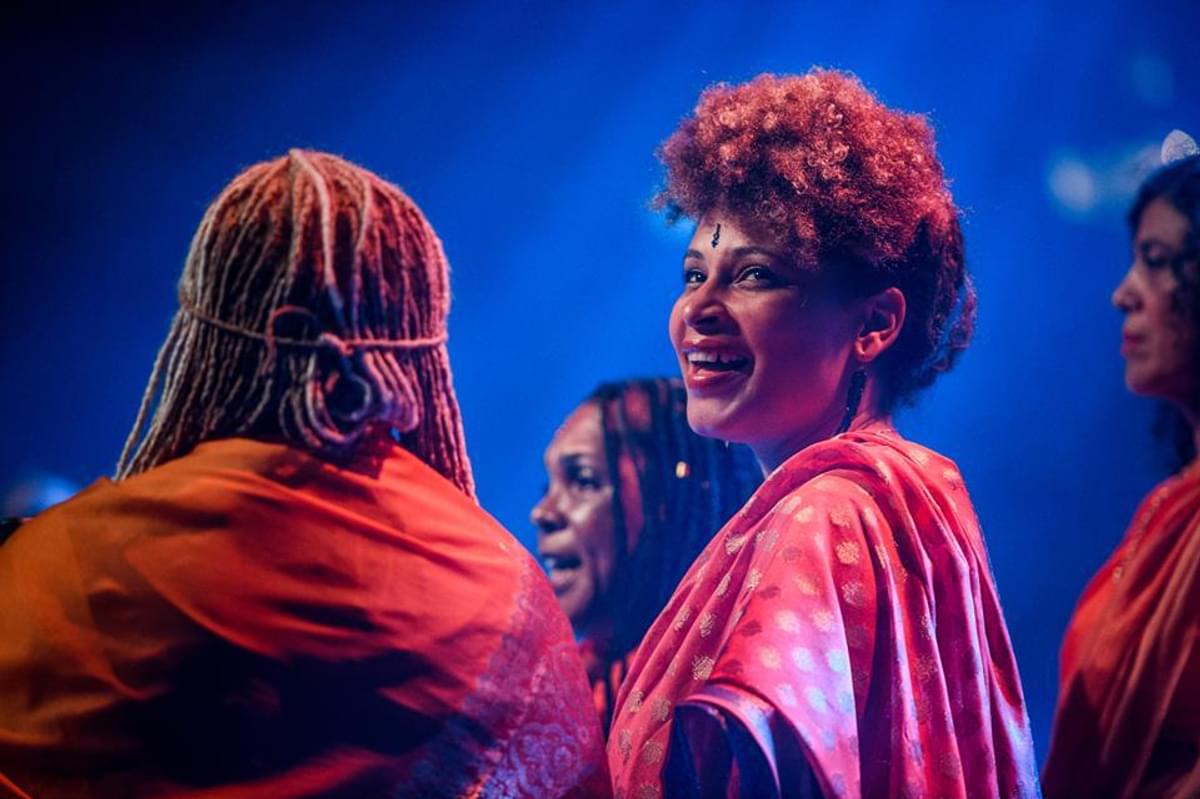 Le Guess Who? puts the politics back into music
If you couldn't tell by the makeup of this year's bill, the organisers of LGW? were making something of a statement. Performers came from a number of Middle Eastern countries and African states, to play shows in a city with one of the most diverse communities in the Netherlands. There was little doubt we were seeing a pointed celebration of open borders and it was beautiful to see.
Off the main festival ran Lombok Festival – an afternoon and evening of music from the Lombok area of Utrecht, with shows from local artists. We witnessed the beautiful voice of Dutch-Moroccan Karim El Fillali intertwining with the plucked quanun strings of Iraqi Jamil Al Asadi before watching some children put on a traditional dance show outside the local mosque. A truly welcoming community which we visited again over the weekend, it makes a mockery of those who wish to limit immigration and close borders.
But with any political acts there are some abrasive moments; one occurred at the beginning of Jerusalem In My Heart's intense and powerful set. Spotting an Israeli flag in the audience Radwan Ghazi Moumneh said "That's not a flag. Fuck your flag. Get out." A tense moment no doubt, but one in definite isolation. I guess that music can do a lot, but it can't fix quite every problem in the world.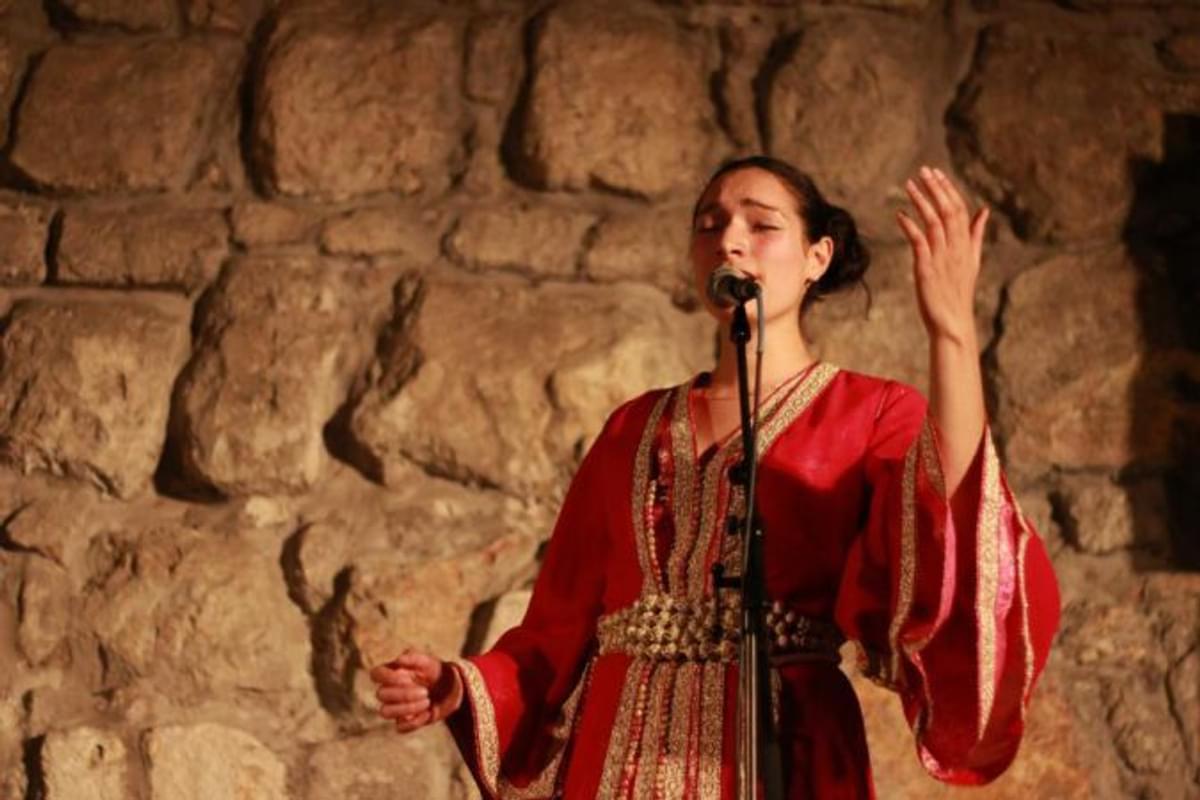 Not all surprise guests are welcome
Where Amadou and Mariam, Princess Nokia and Gruff Rhys triumphed with their secret shows, The Residents got a resounding thumbs down – proving perhaps in part that cow costumes, weird prosthetics and giant eyeballs can get you quite far for 30 years if you ignore the music.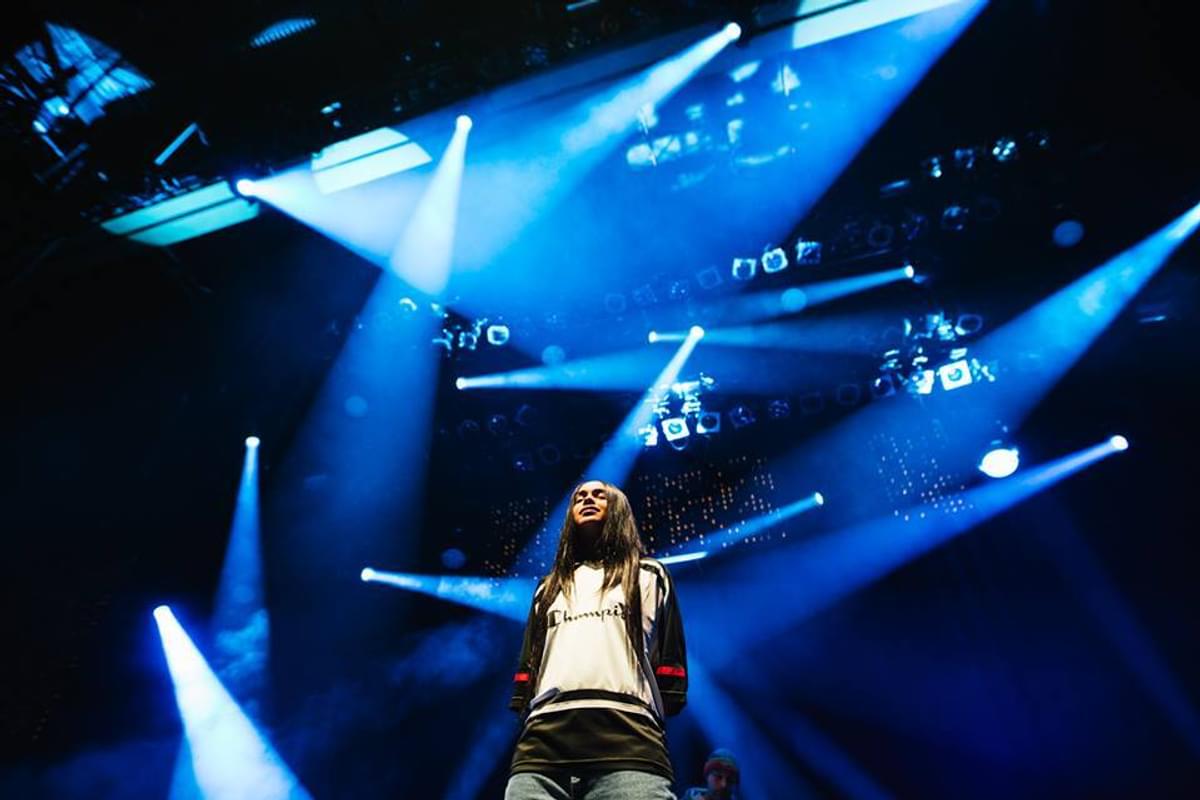 Perfume Genius is 2017's artist of the year
No Shape is one of the year's best albums and Mike Hadreas and his band reinforced this with an incredible, powerful and meaningful closing performance.
We're certainly weren't the only ones who remarked on the transformation of a performer we first saw nervously opening for Cate Le Bon at a tiny Glasgow venue five years ago. Clad in a gold suit, strutting the stage and grinding sultrily throughout a spellbinding show, the songs from No Shape grew muscles and attitude to the point where set closer "Queen" now feels like a bona fide classic track.
In between though, Hadreas gave us glimpses of that old vulnerability. On "Alan", accompanied by a string trio and partner Alan Wyffels on vocals that old cracked voice reappeared for a moment before being replaced by Hadreas' new-found, confident and theatre-dominating voice.
Strolling offstage while his band completed the outro to "Queen", and with no encore following, Perfume Genius transcended from indie star to proper pop star with the simple act of leaving the crowd wanting more. A perfect sacramental moment, the crescendo this weekend needed, deserved, and got.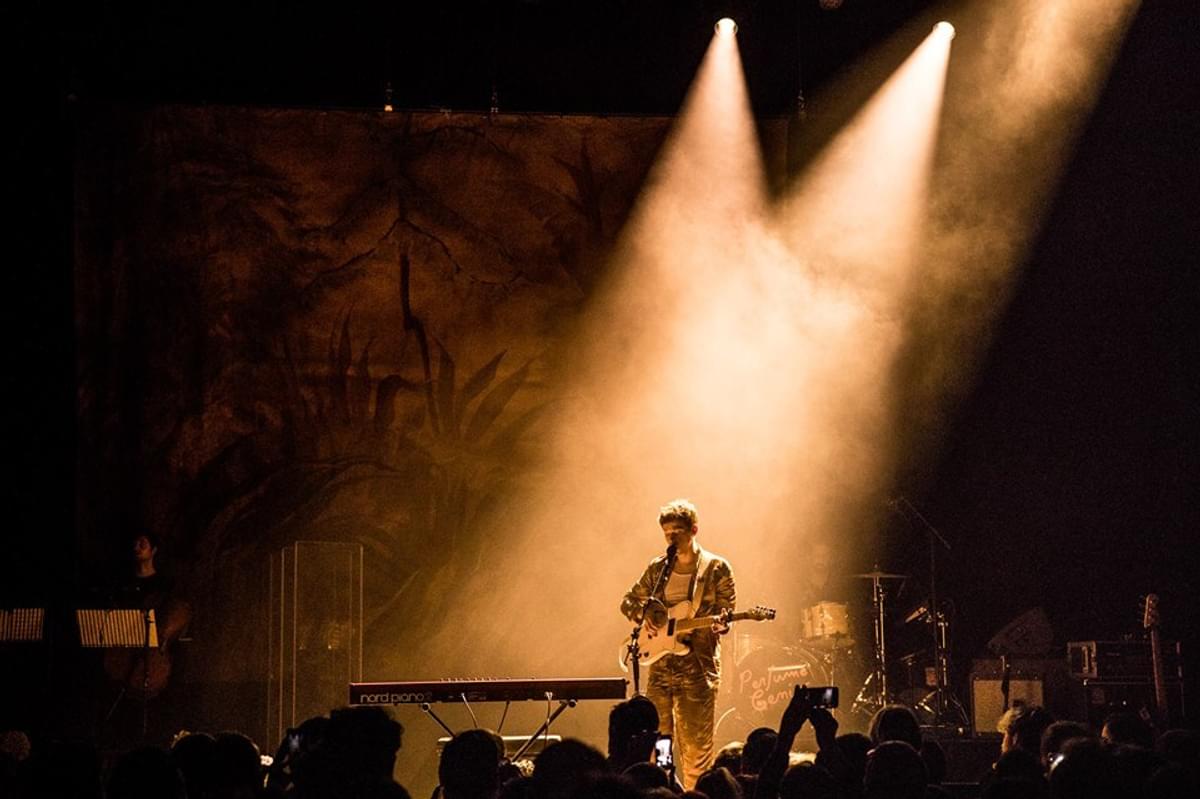 Get the Best Fit take on the week in music direct to your inbox every Friday