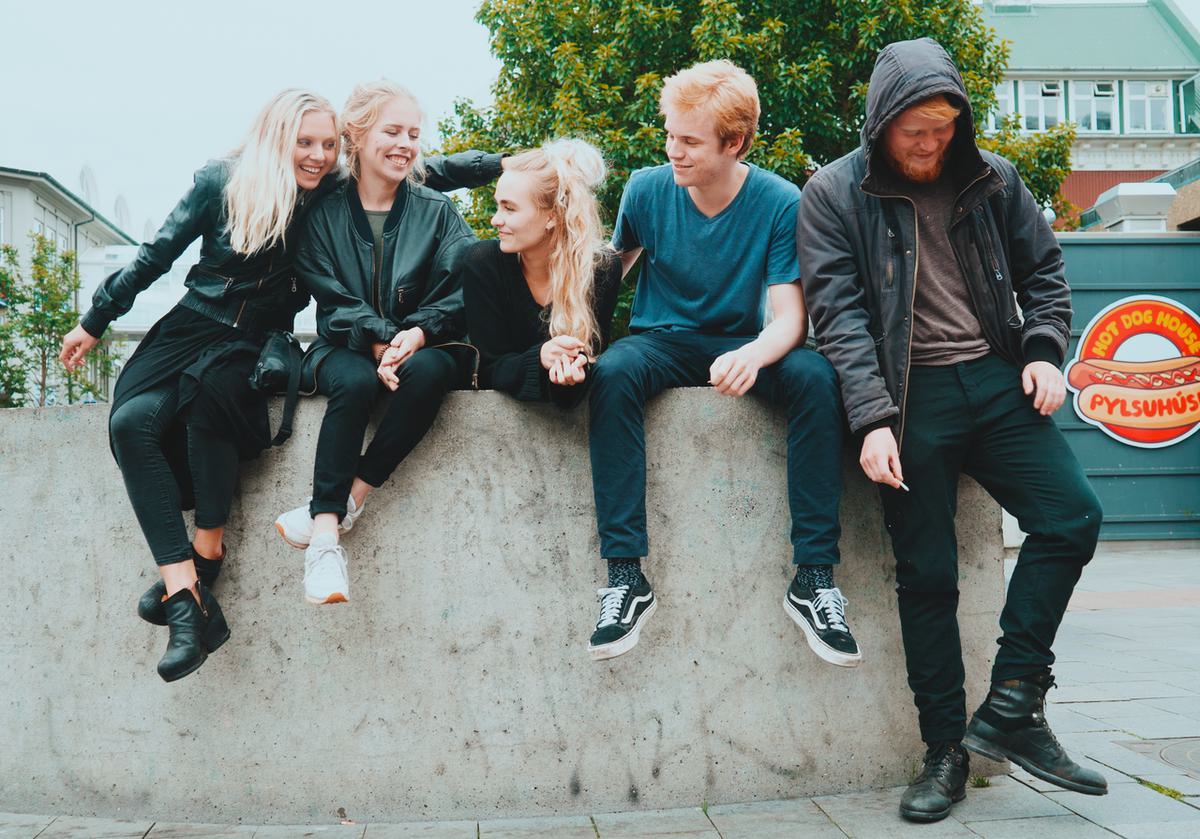 Iceland Airwaves 2017 Tastemaker Tips
01 November 2017, 18:42
Hórmónar and Between Mountains
"Iceland Airwaves is a great showcase festival for discovering new and emerging artists. There's an abundance of Icelandic and Nordic talent, alongside a beautifully curated selection of international acts. I first experienced many of my favorite Icelandic artists at Iceland Airwaves including Sóley, Mammút, JFDR, Ásgeir, and Vök, all of who are playing this year and I'd recommend seeing.
"My new artist picks for this year just happen to be the winners of the legendary Musiktilraunir battle of the bands for the last two years, Hórmónar and Between Mountains, two bands that couldn't sound more different from each other. 2016 winners Hórmónar bring a DIY aesthetic to their feminist post-punk songs. Musically they are quite adventurous—Avant art punk songs taking twists and turns, building in intensity to a cathartic caterwaul of forceful vocals. Hórmónar create the kind of cool, imaginative sounds that seemingly you only get from bands that start writing songs with little previous experience playing instruments. It's a refreshing mindset that anything is possible, and you can hear it in their songs.
"2017 Musiktilraunir winners Between Mountains are two young women, Katla Vigdísi Vernharðsdóttur and Ásrósu Helgu Guðmundsdóttur, who are just 14 and 16 years old. They grew up fjords apart near Ísafjörður in the remote Westfjords, and their music embodies a pretentious free charm that's perhaps a reflection of their pristine environment. Stripped down instrumentation, piano, xylophone, accordion, and lo fi drum machine, provide the backdrop for their beautiful harmonies and honest, clear-eyed introspective lyrics that defy their age."

Kevin Cole (KEXP Chief Content Officer/Host of the Afternoon Show)
"There are always a handful of non-Icelandic artists that stick out of the lineup and warrant oodles of attention -- this year the effervescent English-Irish vocalist Bonzai, Colombian-Canadian electronic phenom Lido Pimienta, and the soulful swoon of Nilufer Yanya stand tall in that regard. But then this is Iceland Airwaves after all, chief time in which to track down the musicians that may not make it across the pond for a while.
"Hence, my excitement to experience the majesty of Pranke in person. Icelandic guitarist Daniel Bödvarsson and German drummer Max Andrzejewski are hyper-talented musicians in the vein of Battles or Can, staples in Berlin's improvised jazz scene but also inspired by indie rock and Krautrock. The duo pulsate between instruments, genres, tones, and moods, building silvery vocal melodies into the midst of their ultra-adroit technical ability. The duo's songs are riddled with ideas and layers, and it should be nothing short of mind-blowing to see these incredibly detailed and inter-linking webs woven by just two musicians."
Lior Phillips (Associate Editor, Consequence of Sound)
"Formed by Arnar Guðjónsson and Hrafn Thoroddsen, Warmland are a duo who've skirted through numerous projects in the Icelandic music scene, including Leaves and Ensími, to end up here, a project they describe as a "love child of 70's pop, 80's mood and future promise.
"A full-length album is promised for 2018, and the songs we've heard thus far suggests something both detailed and danceable; latest track 'Overboard' drifting between scintillating pop aesthetics and more nuanced textures to craft something that gleams with energetic elegance."
Tom Johnson (Gold Flake Paint/The Independent)