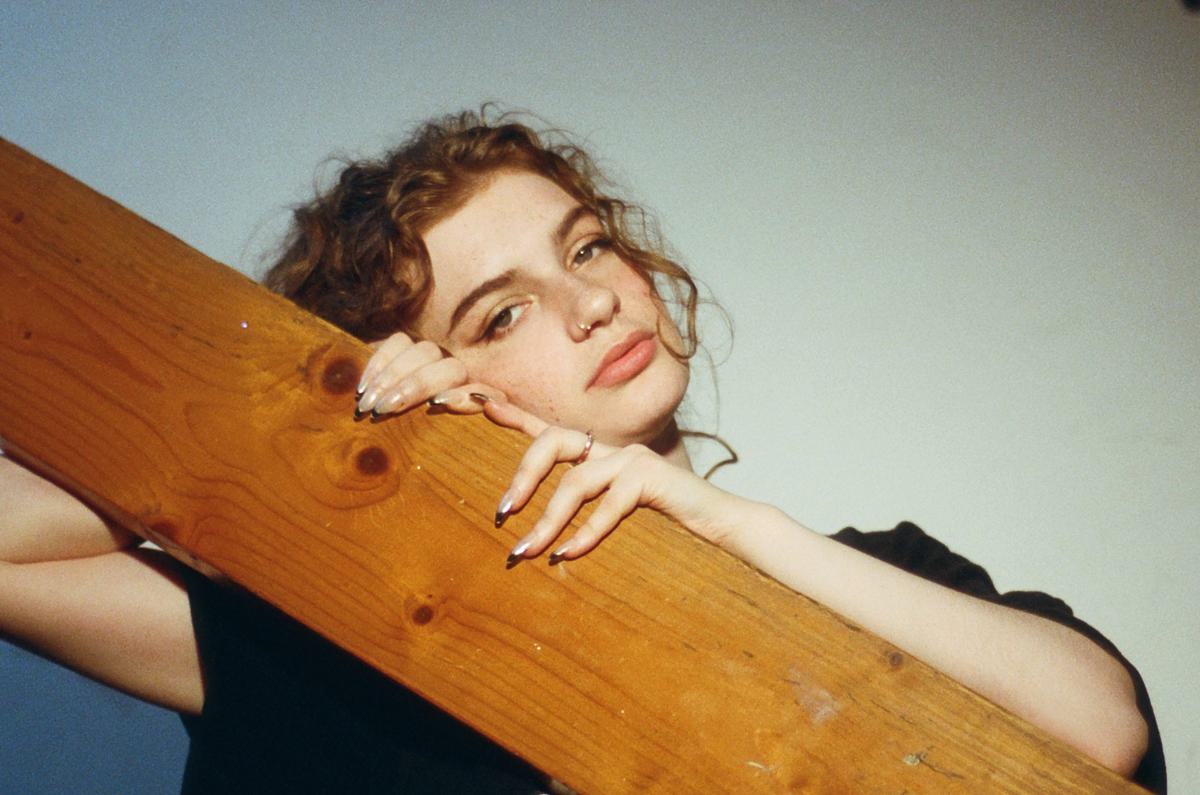 On the Rise

Eden Rain
20 July 2023, 10:00
By incorporating her love of crafts with her passion for poetry, London-based artist Eden Rain embraces storytelling even after the lyrics stop.

"I'm a big hobby girl, I love a craft," grins Eden Rain from a makeshift desk on her bed. Behind her is a screen of painted birds that she swears is haunted and dotted around her room are slightly terrifying animal masks made for a recent video. On her bedside table there are small felted bees. "I love picking up random crap and being like, this is what I'm doing."

Since her debut single, "Wake Up, You're Stuck" in 2021, Rain has played an intricate role in all her own artwork and videos. Through her personal, charming, "gutter-vision" aesthetic, the character of her alt-pop confessionals continue to bloom. "I thought of art as separate from what I did until I realised they're kind of the same thing. I definitely wanted it to feel like this whole world that fits together and makes sense because if I try and put as much of myself into the music I make, it didn't make sense stopping where the lyrics end," she explains. "I just wanted it to be an extension of the world the song came from."
Born and bred in Leeds, Rain is one of four siblings. Growing up, her mum brought the musical technique, teaching her to sing, while her dad brought the taste. "He'd drive me to school blaring out "Gangsta's Paradise" really loud and everyone was just like, they've arrived," she laughs.

Rain describes her early taste in music as "embarrassing", mixing a passion for contemporary East Coast rap with classic artists like The Carpenters and Barbara Streisand. In a bid to fit in at school she forced herself to lean into pop music and became obsessed with Leona Lewis. "When Leona Lewis won X Factor, that was a big thing for me. I remember listening to her album and thinking that if I ever wrote an album, I'd want it to be like Leona Lewis' album," she says. "I think I just gravitated to anyone with a really amazing voice."

Rain tried her hand at piano and drum lessons but nothing really stuck. In another bid to assimilate with her peers, she synthesised her love of poetry into songwriting. "Poetry's just like lyrics, but you get made less fun of for writing songs than you do for writing poetry," she jokes.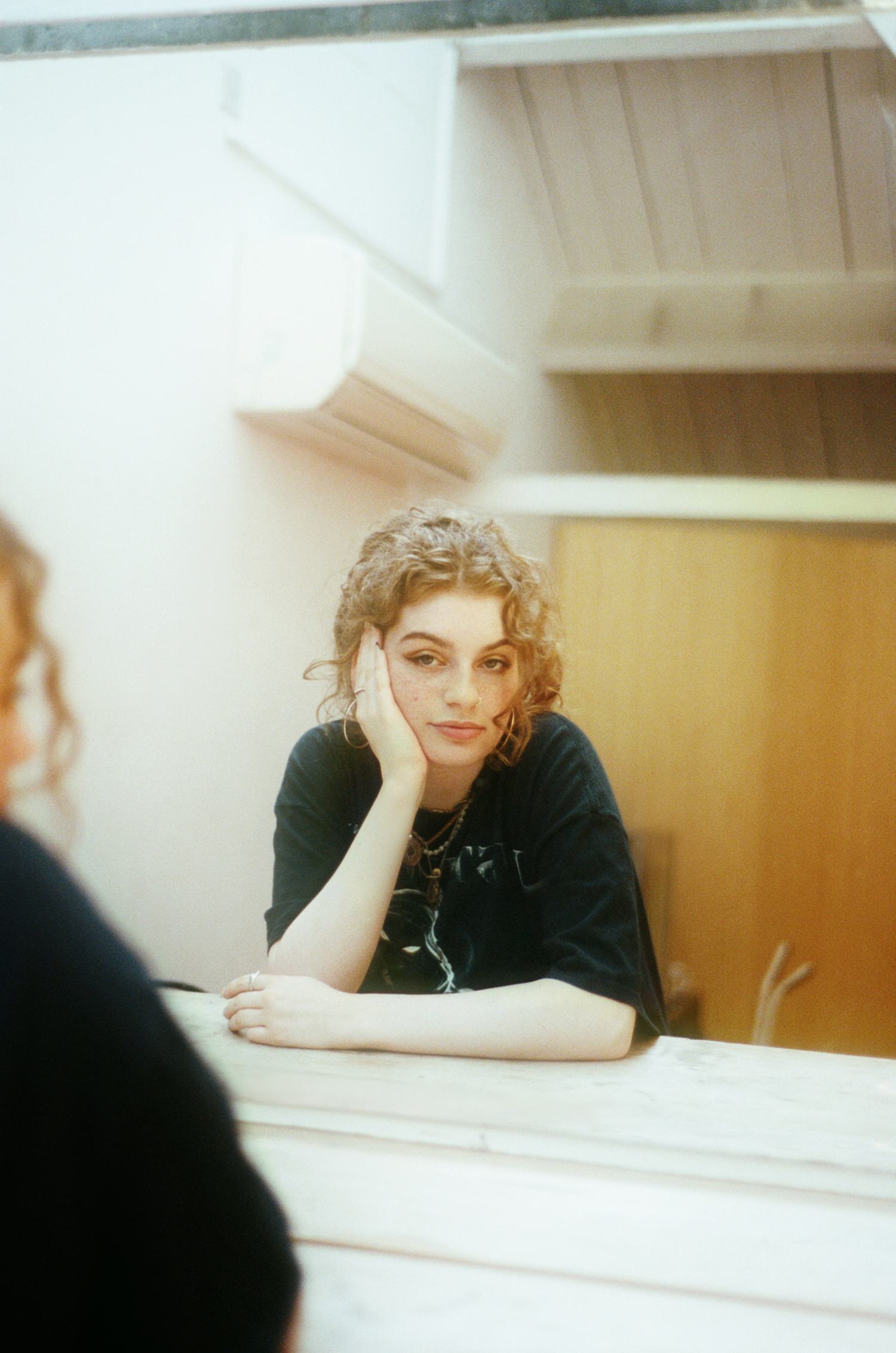 In her early teens, she entered a local council-run talent show, performing Carole King's "You've Got a Friend." She found the experience of being on stage and performing live thrilling and convinced her brother, who had stuck with his piano lessons, to go out busking with her in Leeds City Centre. "My dad would stand on the other side of the road to watch us from afar to make sure none of our stuff got nicked," she says. "I remember thinking, 'I could just busk for the rest of my life, this is a career.'"

The turning point for Rain came when she moved schools to do her A Levels. While she hated her new college, she did find a kindred sixth form spirit there. Her new friend's dad was musician, songwriter and producer Tim Kellett, a former member of Simply Red and founding member of Olive. "I was doing some singing and she was like, 'You should work with my dad.' I was like, weird and her dad was like, 'Go away, I'm a songwriter, I don't want to work with your sixteen year old friend,'" laughs Rain.

The two eventually met one evening when Rain went round for dinner and they bonded over their shared tastes in music. Both Kellett and Rain relented and tested out a songwriting session together. "We wrote a song and it was so exciting and it came together so easily and then we just kept writing, kept doing more," smiles Rain. Together, they worked on her first three singles with Kellett introducing her to her first manager.

Around the same time, Rain was offered a spot at Goldsmiths to study English Literature. She moved to London, but kept on deferring as her music career slowly continued to build. Releasing tracks like "Sugar Baby,'' a kitsch and hooky cut of RnB influenced pop and the achingly intimate and intricate "Text Me When You're Home Safe", Rain immersed herself in narrative-driven storytelling.

Across all her releases, Rain flexed her creative muscles working on everything from the artwork to the music videos. "Sugar Baby", the story of a friend who came to confide in Rain, was accompanied with an eerily collaged music video, while recent single "Crumb" comes with a clip that showcases her true talent for drawing and animation.

For Rain, inspiration comes from many different places. "If I had writer's block, I'd find it easier to doodle or draw. I'd go on trains and draw people's conversations, and that was a lot less pressure than writing a song," she explains. "A lot of my songs started off as doodles and I'd flick through my notebook like, that's an interesting thing, maybe I can turn it into a song."

Releasing new single "Terry & Julie" today, it's a heady, raw tale of two old lovers who've reconnected. "It's been you all along, it's been you from the start," she drawls over an expanse of warm guitar and a backbone of crisply cut beats. Inspired by The Kinks' "Waterloo Sunset", Rain took the characters names and let her imagination run. "I was on the bus the night before I had the session and I was talking to my boyfriend. I was like, 'I don't want to write any more songs about myself. I just need to write a song about something else,'" she explains.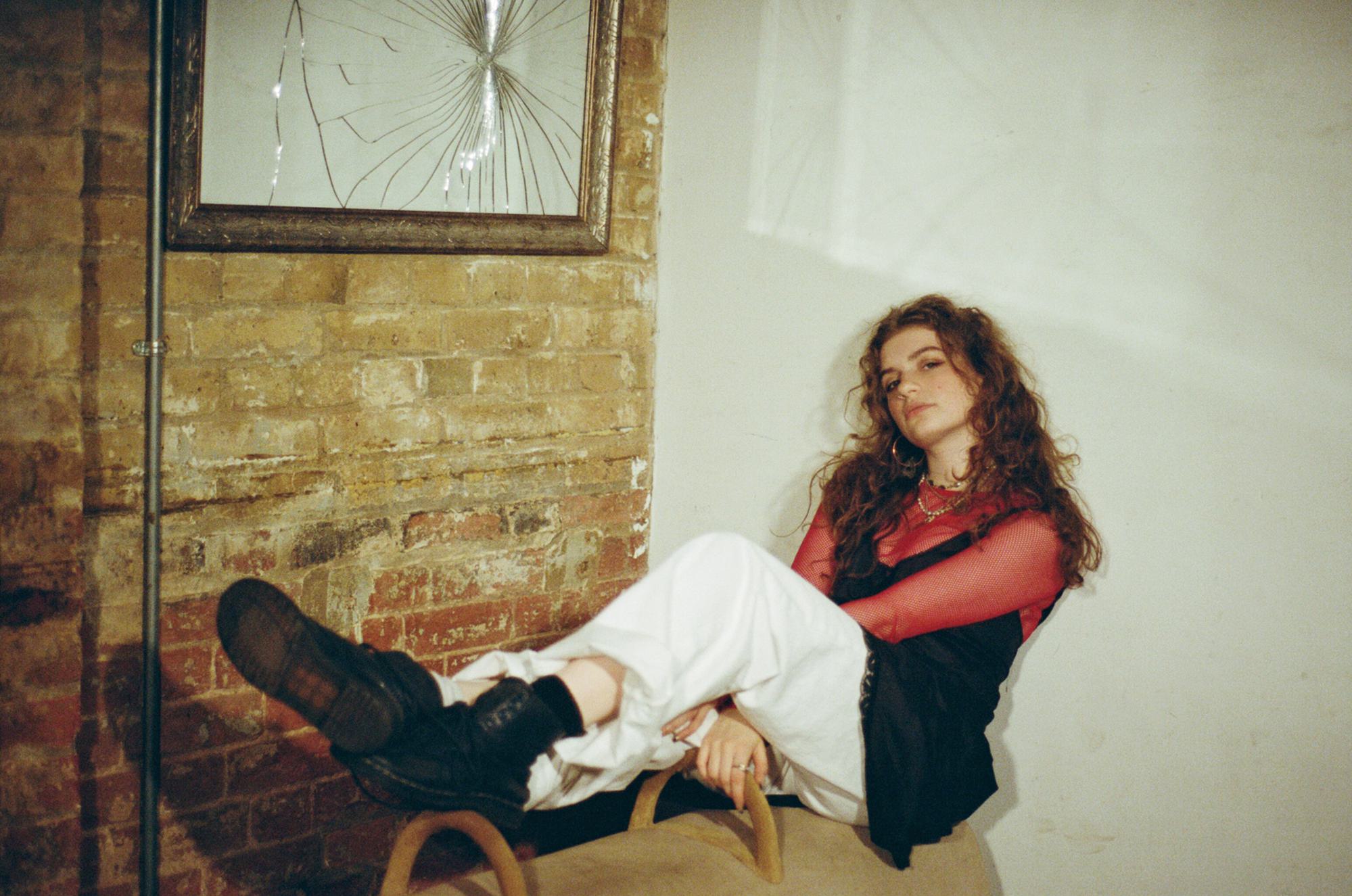 Working alongside producer Josef Page, they wrote the track the first day they met in one sitting. "I think it crept up on us because we ended the day being like, yeah that was cool, and then we both listened back to it and were like, oh this is really cool!" she laughs. "He's an amazing producer."

Alongside her love of arts and crafts, Rain's still passionate about playing live. Her most recent headline show in London was a sold out gig at Hackney's Folklore. "It felt like a full circle moment when I had the Folklore show," she explains. "Opposite it was where I had my first waitressing job, this place called Morito. I was really bad at it."

Up next, she'll be headlining Soho's The Lower Third this autumn and has a very unique motivational tool. "If it sells out, I'm gonna get myself a pet jellyfish, a little incentive for me personally," she laughs. I'm sure he'll be happy alongside all the other bedroom pets.