-
(via Fascinated)
Blank page. Typing words to make the page less blank.
It's taken me 2 hours to write this.
3 hours.
SXSW is over. I am the hangover.
It ended at 6am. No Age played, Avey Tare played records, I drank.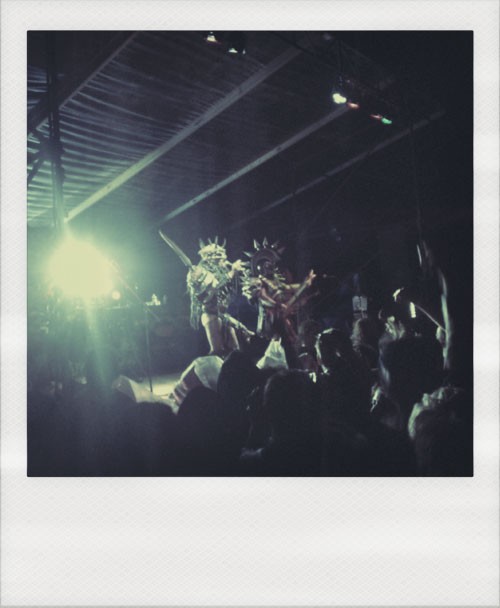 Today's band are Gwar.
Gwar, Gwar, Gwar.
I love Gwar. Watch..
4 hours.
Here are Savoir Adore. They're from New York/Brooklyn/You get it. I'll let the videos do the talking. I wish they would do the typing.
If you like The Boss, you should listen to Dawes.
Everyone should listen to Sleigh Bells.
And watch Bear in Heaven when they're in the UK.
Best Coast. Abe Vigoda. KIT – I love you.
Savoir Adore: "We Talk Like Machines"
Thanks for reading this post… Oh, and here's how my black eye from yesterday has developed over night.