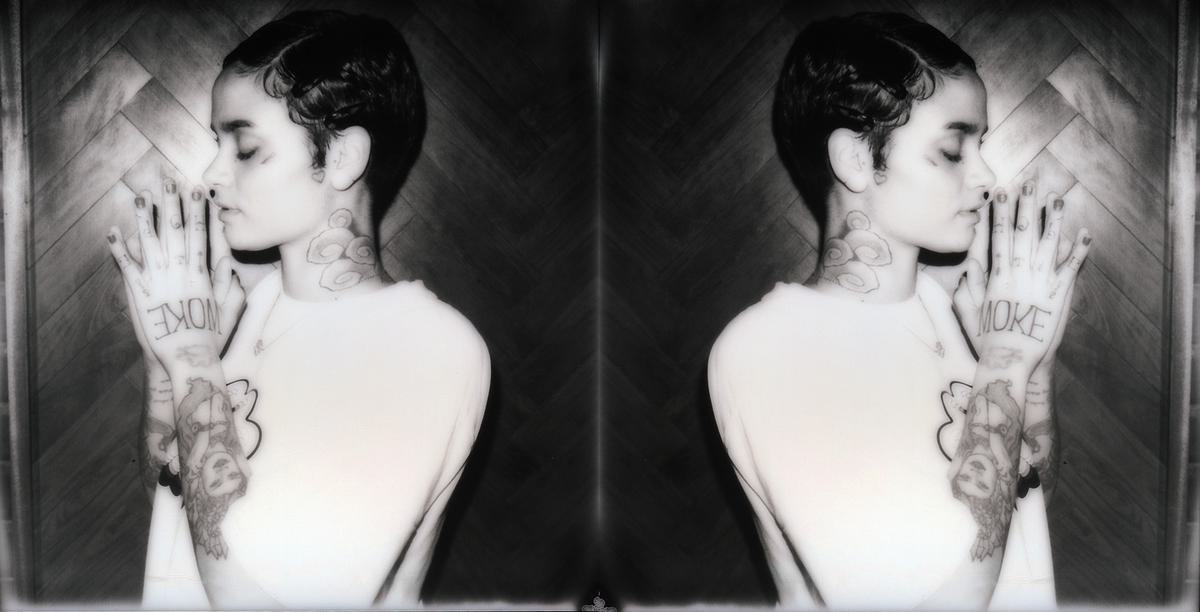 Polaroids with Kehlani
27 January 2017, 09:00
We've been big fans of the Oakland native for some time, first catching our attention with Grammy-nominated mixtape You Should Be Here back in 2015, then with 2016 singles like "CRZY" and "Distraction", and finally with the release of her debut LP, SweetSexySavage, available via Atlantic Records.
And SweetSexySavage does not disappoint. Our review describes it as "a debut that grounds itself in the heyday of 90s R&B while asserting an intimate connection to the listener that few artists have the confidence or skill to match in 2017."
"The girl-group dynamic shines through on the album's vocal production with Parrish's extensive range adapting to the extremes of songs like "Escape" and "Undercover". Thematically, the record darts across confidence to confusion and self reflection – check out the spoken intro to album opener "Keep On": "I just be doing shit knowing that it's no good for me"."
"While the tracks have more than their fair share of club-friendly pop hooks, Parrish's most powerful attribute remains her confessional approach to storytelling, echoed in her relationship with the Tsunami Mob, her fanbase."
The second track, "Distraction", which sees Kehlani's astounding voice glide across fluid synths and classic-sounding beats "is about a girl," she explained to Genius. "I was talking to this girl and I was like, 'it's cool to have a little thing but right now I'm so in my vibe'. So you got to be a distraction but you really can't take away from what I got going on." The colour-coded YASHXANA-directed video recalls Destiny's Child's 1999 visuals for "Say My Name" and is a definite album highlight.
The London show (which we caught in pictures) saw an extensive set-list, topped off with appearances from Little Simz with "Table" and "Dead Body" and WSTRN with "In2" and "A List".
Kehlani is set to return to the UK in February/March as part of her SweetSexySavage World Tour, with shows in Glasgow, Manchester and Birmingham, before finishing off with two nights at KOKO in London and one night at Shepherd's Bush Empire.
BW 2.0 Impossible Project 600 type film by Impossible and shot on Polaroid 600 series by Jason Williamson and Kehlani Parrish.