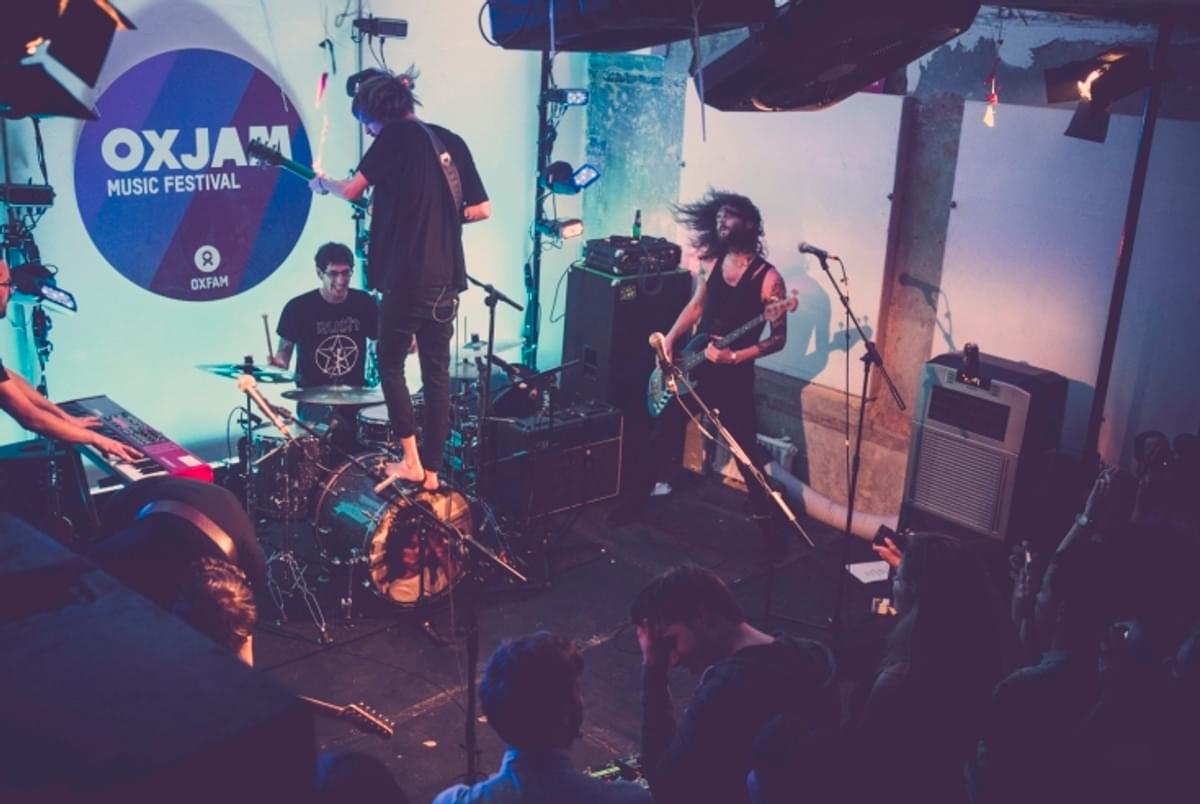 Oxjam: Unearthing Live Music on your Doorstep for Maximum Global Impact
29 April 2014, 21:45
​It's 2012, it's a chilly Autumn night in Oxford, and as a fresh-faced graduate you drift into the city trying to find something meaningful to fill the void of job rejections. There's drinking with friends, dinner trips, the odd night in a nightclub you hate and gigs at the same venues.
Then one night, the city comes alive. Dozens of gigs are strewn across venues you didn't know existed - old churches, hidden modern art galleries - all for the love of local music and raising healthy funds. Step forward: a wonderful first encounter with Oxjam.
The Oxford Committee for Famine Relief, now known globally as Oxfam, was founded in Oxford in 1942, but the charity's annual Oxjam music festival is just nine years young. Willing local volunteers arrange shows for their own multi-venue music festivals in dozens of cities across the UK during October. The essence of the event is to ignite awareness about poverty and raise money for Oxfam GB through a network of live music, without having an annoying bucket shaked at you in a street.
Since 2006, Oxjam has raised more than £2.3million to help improve people's lives for the better. The giving is more than matched by receiving, with some simply startling and often undiscovered local talent hand-picked for each venue. Unearthing fresh sounds right from the source is what makes the shows so special, which certainly marries up to our ethos here at Best Fit. Whether it's Americana in an old church, hip-hop in a basement or electro-pop in a cafe, there's something for fans of all types of music and an amazing night ready for the taking.
Caroline Corke, who has previously organised Oxjam Oxford (where many of the those aforementioned old churches and fancy galleries are) emphasises the value of the night for those who make it happen and those who attend. "It's an important and great way to get involved in your local music scene," she said, "and to get some events experience whilst doing something good."
The experience has helped her land jobs in the creative sector as well as reward her with the exciting, fast-paced taste of the live music industry - albeit with a charitable core. Of course, the chance to support some new and established independent local venues is another tick off the good-will list. We all know that independent venues are the lifeblood of the local gig circuit - often a band/artist's first port of call for exposure.
But let's jump out of localised talk; Oxjam can take place in any city or town in the country. Anyone can be an Oxjam Gig Maker. All you need is passion for your local music community, dedication and a get-up-and-go attitude. Training and support is given right from the start, too.
So what kind of music can you expect from these little festivals dotted around the country? Last year, Oxjam 2013 was launched with a bucket-load of intimate performances by amazing artists in unique East London locations. Among the artists in the capital were 2 Many DJs, Dry the River, Totally Enormous Extinct Dinosaurs and Chlöe Howl. Could this year see some of our Ones To Watch 2014 stars play to ticket-holders? Could you be the person responsible for securing a set from the next guitar buzz band?
If you're itching to get involved or even umming and ahhing, have a quick peep here about becoming an Oxjam Gig Maker. You can sign up right away to receive your Gig Maker pack with everything you need to know to get started, along with your exclusive Oxjam wristband.
Oxjam is ready to let local music have a global impact. See you at the front, yeah?
Photo credit: Dan Medhurst
Get the Best Fit take on the week in music direct to your inbox every Friday