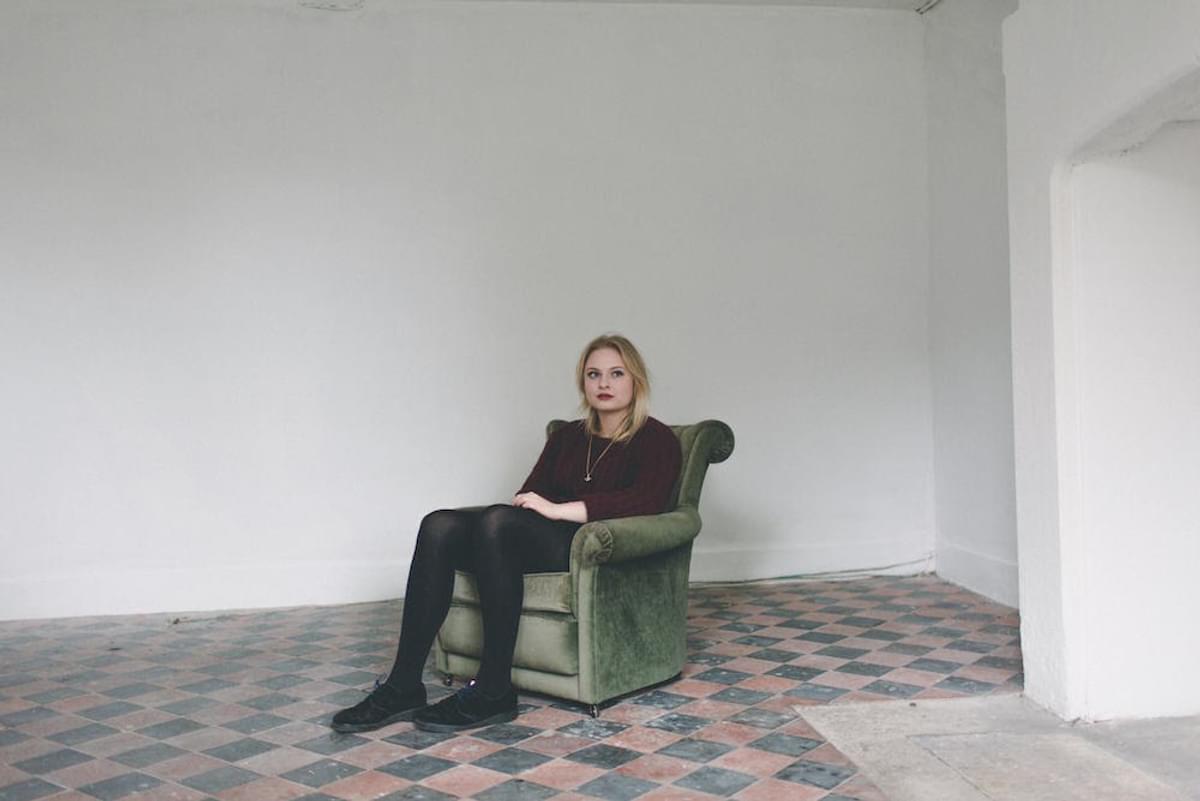 Gaining Momentum: searching for arts funding in the UK
25 August 2015, 14:00
A couple of weeks back, it was announced that the likes of Farao, Ben Khan, Little Simz and Spring King had won funding from Momentum Music Fund. This fund, set up by Arts Council England and PRS for Music Foundation, is specifically for artists that have already gained traction with their music and want to take it to the next level – both creatively and commercially.
For London-based Norwegian Farao, the money will go towards the promotion and marketing of her debut album, while Ben Khan's funding will go towards a ten-date tour and Spring King will spend theirs on the recording of a debut album. Clearly, as some of this is public money - and god knows there's not much of that available in the arts right now as cuts continue to hit hard in the most unwelcome of places – then Momentum and PRS has to seriously consider who and what will get this money at the end of each application process.
With Momentum Music Fund, the clue is in the title. It's all about getting from one place to the next, pushing an artist that bit further towards their focused goal. Whether that's about extra cash to make that breakthrough music video, or record in a more professional studio, or to fund the tour that gets their music out to a wider audience it's clearly about "momentum".
We're here to find out more about Momentum from Joe Frankland, the Industry Fund Manager at PRS for Music Foundation, and speak to Dutch Uncles and PINS about their funding experiences. We can also present to you an exclusive video case study from the excellent Lapsley, as she speaks about how Momentum has helped her reach the next level in her music career.
We're perhaps a little ignorant of music-based funding in the UK and lag behind certain countries when it comes to publicly funded help, and it's something that Joe Frankland agrees with when it's suggested that Scandinavia is thought of more when it comes to support for artists: "It's funny when you're in the UK and you tend to see these Canadian, Swedish and Norwegian bands," he says, "or you're at Great Escape and you see these country stages…it makes us jealous a little bit. I guess Momentum was set up to be like that for UK artists. We did look to Scandinavia to see why that investment made such a difference."
Frankland goes on to explain what Momentum covers, saying "this fund is for artists based in England; for example, Scotland has Creative Scotland but this was set up by Arts Council England just over two years ago. They're the ones responsible for the majority of the funding and PRS obviously put in as well." Aside from this, May of this year saw Spotify unveiled as Momentum's exclusive digital partner, meaning any artists benefitting from funding will have access to an enormous potential fan base, although with the ongoing debate over whether artists benefit financially from having their music on Spotify this remains something of a grey area when it comes to obvious bonuses.
Momentum began in 2013 and as Frankland explains "it was a response to needs really." Other funding vehicles already existed: "Arts Council England had already set up one called Grants for the Arts, which is across all art forms and isn't as musically-focused as Momentum. It was set up with us managing and focused on how good the music is." Frankland stresses that commerciality has to play a part in the music the fund wants to support: "It's specifically for genres that are more commercially viable," he explains. "There's pop, pop-rock, electronic, metal….anything I guess that is away from the traditionally funded classical or folk or jazz. It's for people who are at a tipping point in their career and we expect them to have an industry strategy, or at least a strategy to get out of their fan base."
As long as an artist can explain what they want to do with their music, Frankland's explanation of the process seems to point to it being as simple as possible with the focus – thankfully – on the music. "Our process is essentially anyone can apply online," he says, "and you simply send us musical examples, tell us what you've achieved as an artist and tell us what you need to do next." Momentum then goes through the applications and shortlists anything they believe to be appropriate…but what does Momentum view as "appropriate"? "By appropriate we mean they have the right team in place, the music's really good and they have a plan to stand out," says Frankland. The way we work it with Momentum is that we have a pool of 50 or 60 advisors…managers, A&R people from labels or publishing companies, PR, pluggers, radio specialists – anyone who works with emerging artists day to day. So we select 5-10 people to help us decide…."
Frankland tells me that to get to that point of the shortlist, Momentum does demand that artists have one or two things in place: "The minimum is that we need one team member, someone who knows what to do with £15,000. It doesn't have to be a manager as we've funded people who manage themselves but maybe have an agent or a lawyer; the point is having people in place who know what to do next." But, of course, there is also that question of commercial viability – how can that be judged or measured when we're talking about art? "It's more about supporting people working in those genres [mentioned earlier]," says Frankland. "As a UK-based fund it's the most amount of public money you can get for this activity so the idea with Momentum is that you're at this crucial stage, you achieve what you're aiming for…and you probably won't need public funding again! We're looking to support people who know their market and know how to survive long term."
"Like with Stealing Sheep," he continues, "it wasn't like in their application they were saying they wanted a top five album. It was very much 'this is where we'll be in two years' time with your support'. It seems, then, that for Frankland and Momentum, commercial viability doesn't mean cracking the top ten and conquering the Brit Awards every year: "With our support they've made a really good album which is going to set them up for the next few years at least. Commercial viability is all relative to the genre you're working in. We probably wouldn't support someone whose main aim was to sell fifty downloads on Bandcamp…it has to be more ambitious for that."
And there are of course limits to what Momentum will fund: "What we can't fund is international tours," states Frankland, "and that's because it's Arts Council England money. Also, there's the International Showcase Fund for events like SXSW – it makes it easy to rule out that and we also can't fund equipment purchase or capital investment. Public money can't go to an artist who wants a better amp – it has to be able to further their career. Most people apply for recording, touring or marketing…or a combination of all three." Luckily, it's not a case of one chance and you're out when it comes to applying, with Frankland clarifying: "You can only get Momentum once but you can apply twice in a calendar year. We give feedback and people can apply again; LoneLady is a great example of that, Femme is another. We don't want people to be put off because it's competitive."
What's the future for Momentum? In a country where it's clear that arts funding is something which aids and boosts the economy, there's been inexplicable and brutal cuts to the arts from the Conservative/coalition government. Since 2010, Arts Council England has experience a 36% cut to its government grant while a place like the National Gallery has seen its services privatised while staff go on strike. Culture minister Ed Vaizey would be as well being a cardboard cut-out of a minister given the lack of work he appears to do in supporting the arts, stopping only to call organisations outside of London "pathetic" for finding it difficult to raise funds. The idea of relying on philanthropy to fund the arts instead of trusting a government to be culturally aware and keen for all strands of the arts to flourish is, to me, preposterous and highly negligent. Frankland is aware of the danger of funding being cut, but focuses on the positives: "The funds that I'm involved in for this commercial genre, I don't think there's been a better time in the UK for it," he stresses. "Although there is of course a concern that further cuts to funding will affect the likes of us. Because the main donor here is PRS for Music and that's not money that's going to be cut by any government, and partly because we're looking to support commercial acts, the outlook is positive. We could always do with more money though…as it becomes more competitive and more people need funding, there are less successes. "
Yet as the latest round of grants are announced, those lucky enough to get funding are likely to join the ranks of other success stories. One such success comes in the shape of Dutch Uncles and their most recent album O Shudder. The Marple band received funding which aided the recording of their fourth album, an album that might not have been made – or would at the very least would not have sounded half as grand and expansive – if it wasn't for Momentum. Singer Duncan Wallis tells me "it was interesting, because we got the funding for the album before we'd set out any recording dates. It was a tremendous relief to be in the position where we didn't have to think about the pressure of recording in a tight space like we had for the previous two albums." With extra money available to Dutch Uncles, Wallis explains the band "would be relaxed about the instrumentation and booking out a studio. There were a few songs I had to record three times, and that's the first time that's happened to me on any album, and it was a relief we were able to do that."
On whether Momentum simply made it easier to record O Shudder, Wallis goes further saying "I would say it was essential! At the time it felt essential…I mean, I'd like to think the band would have done it anyway but honestly, when we had the finished product in our hands we felt it wouldn't have been possible in the slightest to realise these songs in the way we have without that funding." Having the funding also meant Dutch Uncles could finally end taking advantage of their good-natured friends: "We've always dabbled in instrumentation and we do have a punk mentality but getting things like a string quartet and a harp player," explains Wallis, "finding some magical guy who could play all the woodwind instruments in the world…those are things we needed help with sorting out. We've had string players on previous records but they were called in as favours from friends, and you can't go on doing that forever. Without that money, we wouldn't have had strings and I think they really do shape the record. I can't begin to imagine where we would have started without it."
Wallis says he remembers hearing about Momentum via a BBC news website article, around the same time as his label and management did. However the band had to be persuaded to apply as the singer reveals "we're our own worst critics", but once they did, the resulting application was a team effort. Picking up on Frankland's earlier comments that some artists need a guiding hand when applying, Wallis agrees…to some extent: "I would agree with that," he laughs. "We don't really know how to put what we do in the best light! We wouldn't be very good at it, but our friends Stealing Sheep were managing themselves at the time so they would have done all the legwork themselves….but I don't think you could say that about all bands – we definitely threw in some key quotes!"
Although it's clear that Wallis and Dutch Uncles are eternally grateful for the funding there is a slight unease at money potentially being taken away from more "worthy" causes: "More funding is great, but at the same time I'm always suspicious about where the money comes from," he says. "I think the fund shows you how little people know about the struggle for some bands and how hard it is to keep going and want to do different things….this money could be going to a lot more worthy causes but I don't think the public realises how much alternative music in this country is hanging by a thread without this."
While Momentum is something new to Dutch Uncles, it's a funding model Manchester's PINS have a fair bit of experience with. Having already benefitted from the PRS International Showcase Fund, the band received a grant to make their second album Wild Nights a bigger and bolder affair. Singer Faith Holgate explains that unlike the Dutch Uncles experience PINS would have made their album with or without help from Momentum: "We had an idea we were going to do it regardless of where we got the money from," she says. "Having said that, it was a massive weight off our shoulders. It was sorted, paid for and we could get on with planning without worrying how we were going to pay for it." For Holgate and the rest of the band, having the backing of Momentum meant the dream of recording in a legendary US location became a reality. "We already wanted to record it at Joshua Tree – and then we got the funding," says the singer. "So it basically facilitated that and got us going."
The International Showcase Fund, however, was the one that was key to PINS' ambitions: "It really made a big difference because it's so expensive to get out there," explains Holgate. "With the flights and everything; I can't remember how much we got but it made that trip possible…we would have struggled otherwise." Like Wallis, Holgate believes Momentum's funding is vital to ensuring alternative music's existence in the UK: "We're lucky to have these things available to us as musicians in the UK; in Europe you get a lot of support but I don't see it in the US. We never expected to get anything, we just applied and hoped for the best…either we're lucky or they like us!"
Lucky is the watchword; funding like this deserves to be protected and even increased. Beyond the bland commercial successes of the likes of James Bay and Years and Years the bands that occupy the fringes of various scenes continue to struggle – if you can't rely on your own government to help you achieve your dreams then things are, in Wallis' words, hanging by a thread. We shouldn't have to seek out or rely on philanthropy; the need for more projects and funding like Momentum is greater than ever, and it's something we have to protect.
The next deadline for Momentum applications is 6th October. Further details can be found on the PRS for Music Foundation website.
Get the Best Fit take on the week in music direct to your inbox every Friday