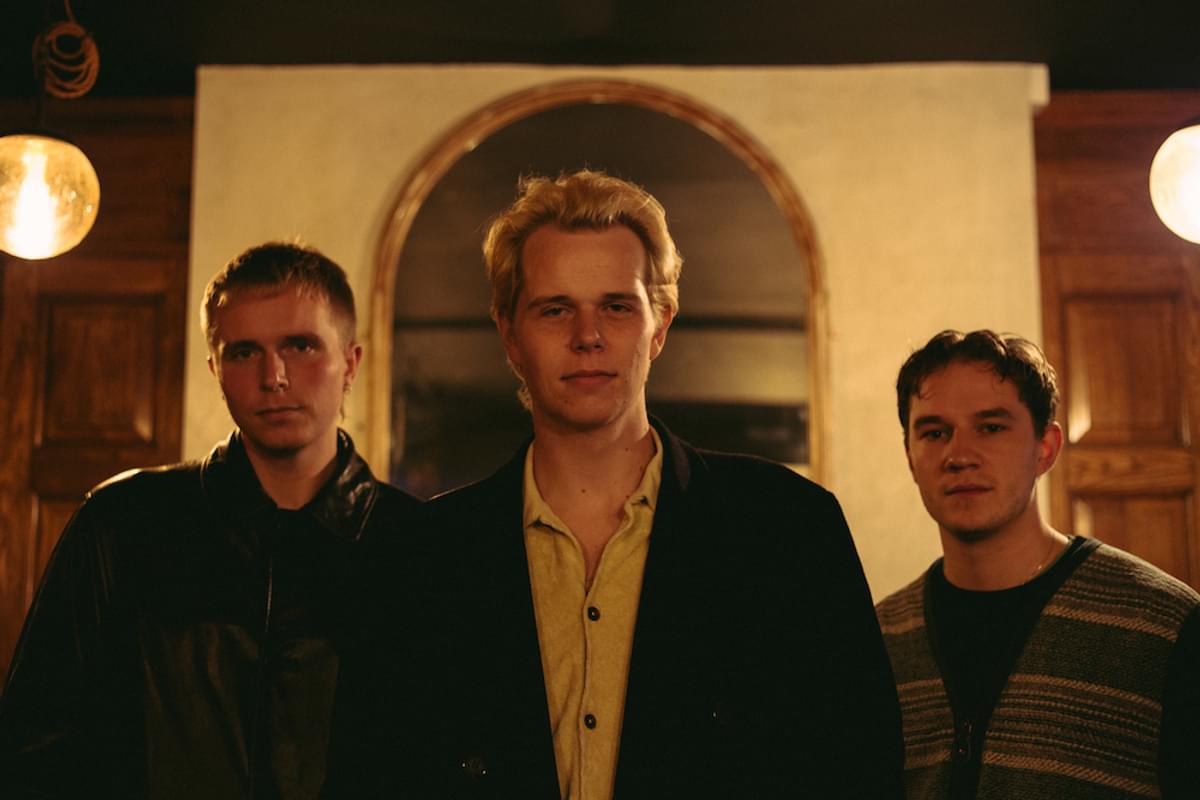 World News takes their place with the guitar gods on "Wrapped In Gold"
For many alt artists, the guitar is no longer a musical centerpiece – but South London band World News aims to change that. Their new single "Wrapped In Gold" opens with golden guitar reminiscent of Jimi Hendrix and '80s Scottish sensation Big Country.
Lead singer/guitarist Alex Evans brings Mark Knopfler-style virtuosity to the track, but his brother Rory (bass) and Malte Henning (drums) are great musicians, too. They have the talent to become the best power trio since The Police.
"'Wrapped In Gold' questions the often mistaken correlating exclusivity of physical things and happiness," says Evans. "We aren't there yet, but who cares because the grass isn't always greener, it's just different."
In case you missed it, World News' 2020 debut EP Jobs And Money is a fabulous collection. The title song's cascading guitar lines hook you immediately. "Lend Me Your Brain" is another melodic gem, while "Higher Life" creates a magical mood in under two minutes.

More recently, the band's 2022 single "I Don't Like Your Perfume" has echoes of The Clash. And their holiday song "Xmas 101" is a guitar-drenched alternative to Christmas standards from Mariah Carey and George Michael.
Evans adds that "musically, we take a range of ideas from the '80s as well as some real random ones like church harmonies, YouTube medieval party mixes and that familiar mandolin sound from that REM song."
The bottom line is that World News is a real band with real talent, not some poseurs who hide behind synths and digital gimmicks. You can imagine them onstage at Live Aid in 1985, performing just as admirably as Nik Kershaw and Dire Straits.
It's been a long time since we've added anyone to the Guitar God pantheon. John Mayer is arguably the last to join, but Alex Evans may soon gain entry to the club. "Wrapped In Gold" is just the first of many great singles this band will deliver in 2023.
Get the Best Fit take on the week in music direct to your inbox every Friday