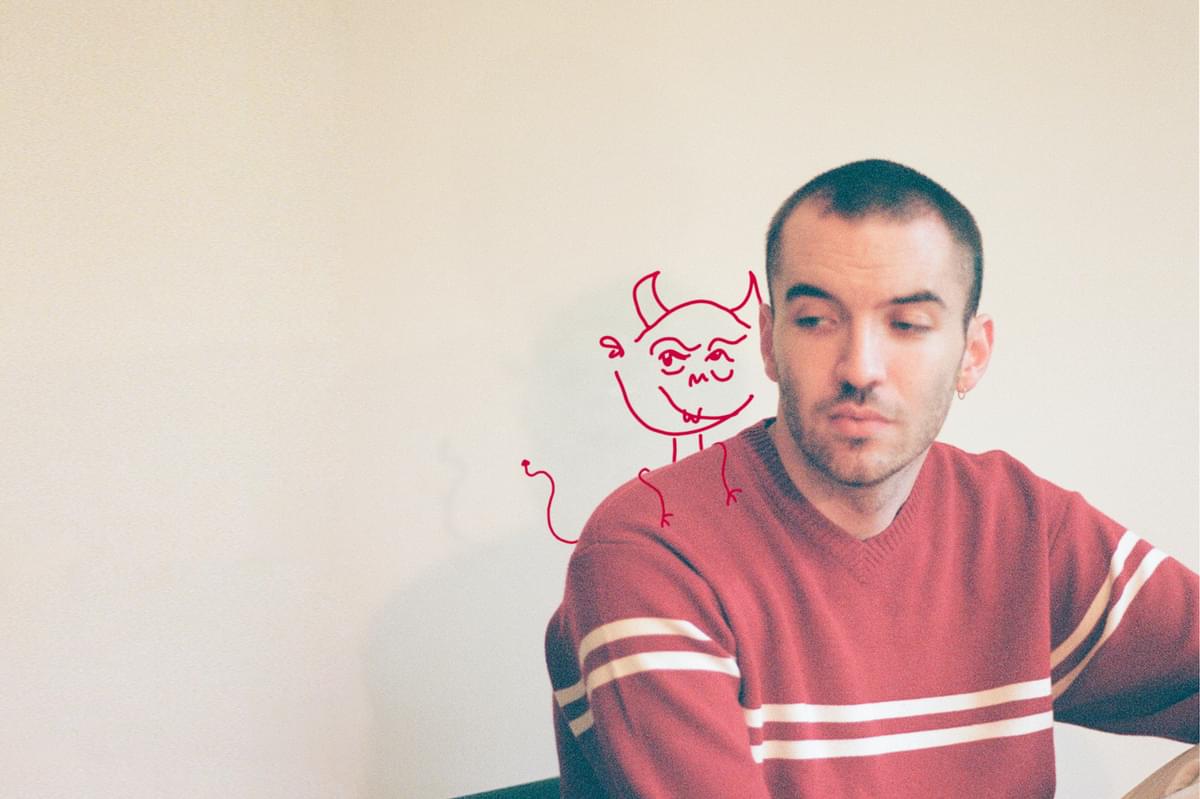 "i love you" is a plaintive introduction to chameleonic artist two blinks, i love you
Liverpool-based songwriter Liam Brown debuts his latest project, two blinks, i love you, with a wistful welcome in "i love you".
When you've been making bedroom pop for as long as Liam Brown has, sometimes you get the urge to rearrange the furniture, apply a fresh coat of paint and start over. Having outgrown his earlier recordings, the Liverpool-based producer has decided to shed the pizzagirl moniker and introduce a brand new project, two blinks, i love you – though the lo-fi hooks and glimmers of kitsch remain.
As pizzagirl, Liam's output was ever-eclectic, hoovering up elements of internet culture, niche references and the kind of glitchy indie-pop that buzzed out of people's iPods around the turn of the century. Last year's Softcore Mourn was a synth-heavy treatise on relationships conducted through the glare of a screen; it came packed with acerbic one-liners and was liberally seasoned with the bitter aftertaste of a break-up.
With latest release "i love you", however, he takes a break from the cynicism, offering a preview of a newer, more pensive, and mature sound. The song is essentially a whispered confession of love, combining the reverb-heavy guitar melodies of bands like Yo La Tengo with breathy, introverted vocals along the lines of Elliot Smith, or even fellow Merseysider Bill Ryder-Jones.
His explanation of the project is short and sweet. "'i love you' is an introduction to the palette of two blinks, i love you," Liam summarises. "In its most direct sense lyrically and musically, it literally is just a confession of love, and maybe the feelings of confusion and intensity with that realisation. In a good way I think."
In an equally understated video, Liam ambles through a park in slow motion, shaky camerawork complementing the hesitant, delicate quality of his voice. Then the chorus builds, birdsong erupts, and Liam finds himself tailed by an enormous red heart – which promptly pushes him over. After writhing on the ground for a few moments, he dusts himself off and joins the heart in a gentle dance-off, the kind of sloppy wedding-disco shuffle reserved strictly for your nearest and dearest.
The song captures the high-stakes vulnerability of falling in love: a swirl of mounting anticipation alongside the feeling of hardly daring to hope. "I love you so much it hurts, I love you too much, that's worse," he agonises, his heart not so much on his sleeve as clattering him, two-footed, to the ground. Liam Brown might not be one for noisy declarations of love, but this shift in direction will surely be a fitting vehicle to utter his most searing confessions aloud.
Get the Best Fit take on the week in music direct to your inbox every Friday