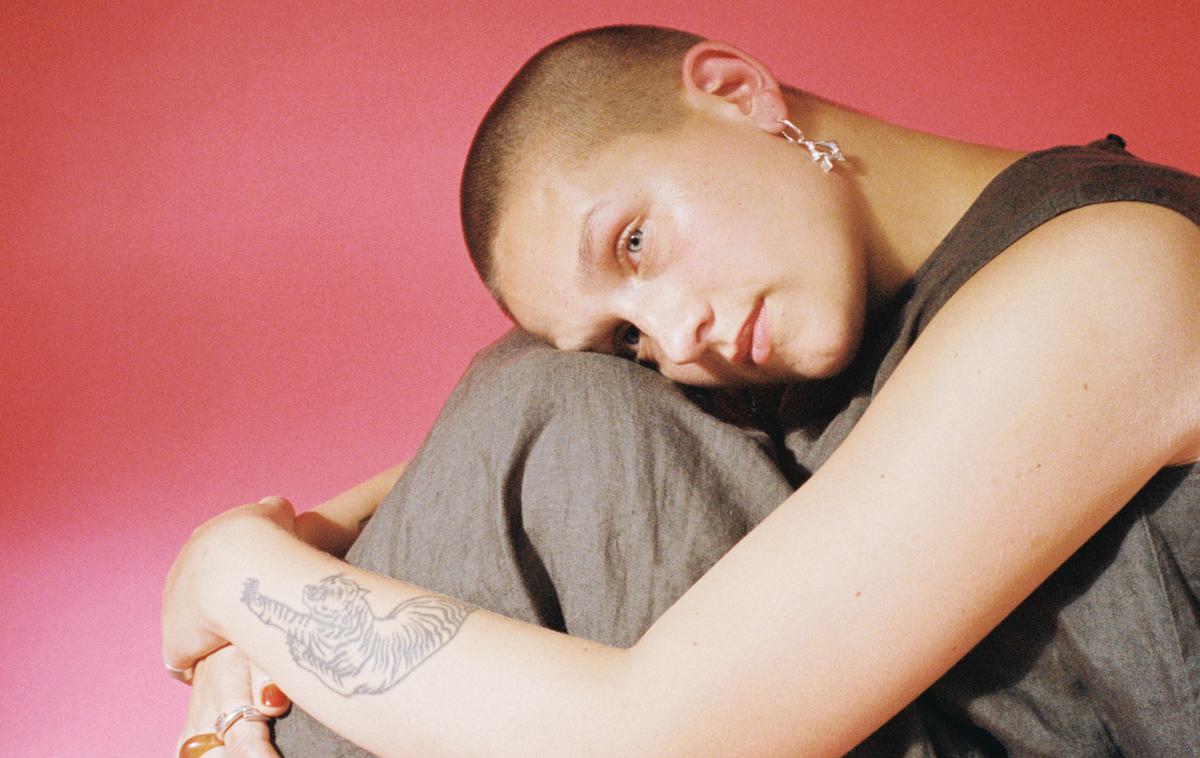 Terra Kin sees the light in minimal debut single "Flames"
Glasgow-based songwriter Terra Kin, also known as Hannah Findlay, draws on the creative influences of their home town with their haunting electronic debut "Flames".
Touching on elements of Glasgow's history as Scotland's electronic hotbed, as well as its landmark status as one of the UK's prominent jazz settings; "Flames" finds Terra Kin hauntingly detailing the final steps towards the breakdown of a romantic relationship; and the breaking point it often takes to make the final move to say goodbye.
Accompanied only by a simple, unsettling acoustic guitar motif and eerie synth line weaving in and out; Terra Kin's vocals are both soothing and fragile, as though on the edge of tears with each passing breath. The layered elements of their vocals add to this sense of uncertainty, as though they are both listening to their heart and their inner monologue whilst also remembering all the things their friends have whispered to them in the past.
Its laid-back accompaniment and minimal fuss are reminiscent of some of Sampha's earliest work - its dark, jazz-bar sonics adding an extra layer of distance and contrast to an already quite painful and personal piece. It's the heaviest of emotions for the calmest of places.
""Flames" is about facing the blunt reality of having to end a relationship," Terra Kin explains of the track. "It's that very fine line between feeling like the bad guy and allowing yourself to burn away and rise up from the ashes. In a state of self-deprecation but also liberation at the same time. I definitely feel like the villain a lot in my songwriting or at least depict myself in that way…it's cathartic though, it allows me to accept that I will, and do, make mistakes."
"I started writing 'Flames' on my exchange in the Netherlands," they add, "it was the first time I'd been out of Scotland for an extended period of time and it kicked off this big reflection period. It came from a place of guilt, outgrowing and leaving my 'old life' behind but also feeling clarity for the first time."
Despite "Flames" being their debut single, Terra Kin has already achieved a lot in their short career. To date, they have supported the likes of Kororoko, Arlo Parks, and Thundercat when they performed in Scotland. In 2021, they posted a video of themself singing a slowed-down version of Bill Wither's "Just The Two of Us" on Instagram. The video was found by British producer/DJ Fred Again.. and was featured as the hook on his track "Hannah (The Sun)", from his 2021 album Actual Life 2 (February 2 - October 15 2021). Such was the success of the track, Fred Again.. invited Terra Kin onstage to perform the track at Glasgow's King Tuts and SWG3.
"Flames" is the perfect introduction to Terra Kin's gorgeous vocals and impeccable lyricism, and is a sure sign of even bigger things to come.

"Flames" is out now with the new EP Too Far Gone set for release on 2 November via Island. Find Terra Kin on Instagram.