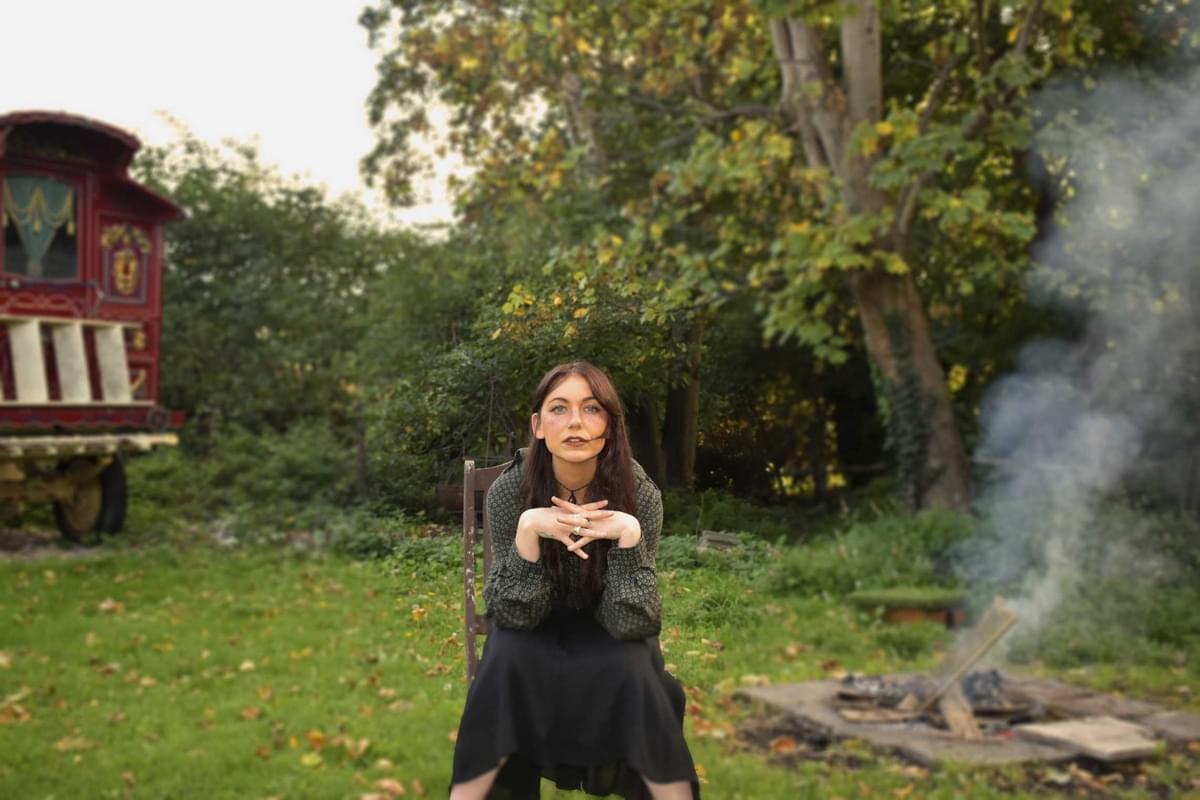 Solis is caught in contemplation on "Scenery"
A touchstone of her discography to this point, Irish artist Solis embraces the spirit of retreat with latest effort "Scenery" offering an ode to the open road
We might all daydream about upping sticks and abandoning our bad fortunes, but few of us have the guts to do anything about it. Except, that is, for Solis. Following a painful year the Irish-born Brighton-based artist decided to cut her losses, convert a Ford Jumbo van, and head for the open road. In the spirit of previous releases such as "Jungle", which critiqued the relentless grind of city living, she is letting herself fully embrace the spirit of retreat.
New single "Scenery" finds her caught in a moment of contemplation, an encounter with nature both spiritual and physical. The accompanying lyric video, shot en route, feels almost like a postcard, with Solis sitting on a camping chair dressed in white, gazing out serenely from the heart of a valley. As thick scarves and umbrellas slowly make cameos in line with the shifting weather, you see the artist react to her surroundings in real time, solitary, unflappable and in no hurry to flee for shelter.
Jeff Buckley and Laura Marling are key influences for Solis, and the song contains echoes of their haunting vocal delivery. In "Scenery" her voice soars and flutters above the steady guitar and string arrangements, exuding a hard-won peace. Or if she hasn't quite found peace just yet, it's at least a song which marks her commitment to trying. The lyrics are pleasingly elliptical too. "Torn and thrown, you've scorned your throne," she sings, "until the fabric's worn and gone." Like incantations, her songwriting uses wordplay and figurative turns of phrase to banish pain and forge a careful path towards renewal.
The track will also be followed in January by a forthcoming EP Priestess – which, in another yield to fate, she named through consulting tarot cards. "The EP as a whole is the result of my exploration of what I want from my twenties," Solis explains, "this was before a traumatic accident and profound loss of a family member, after which the message didn't change, but actually grew stronger. "Scenery" is the result of wanting to be somewhere more peaceful, away from the busyness of the city."
Solis plans a return to so-called civilisation in time for summer, when she'll be playing a slew of gigs and festival slots. But until then, her prerogative is to surrender herself to nature, wherever the path may lead. "Scenery" is not just a hymn to the unknowability of the landscape, but a kind of compass helping make her way towards the next stop on her journey.
"Scenery" is out now, followed by her EP Priestess due for release on 18 January 2023. Find Solis on Instagram.
Get the Best Fit take on the week in music direct to your inbox every Friday