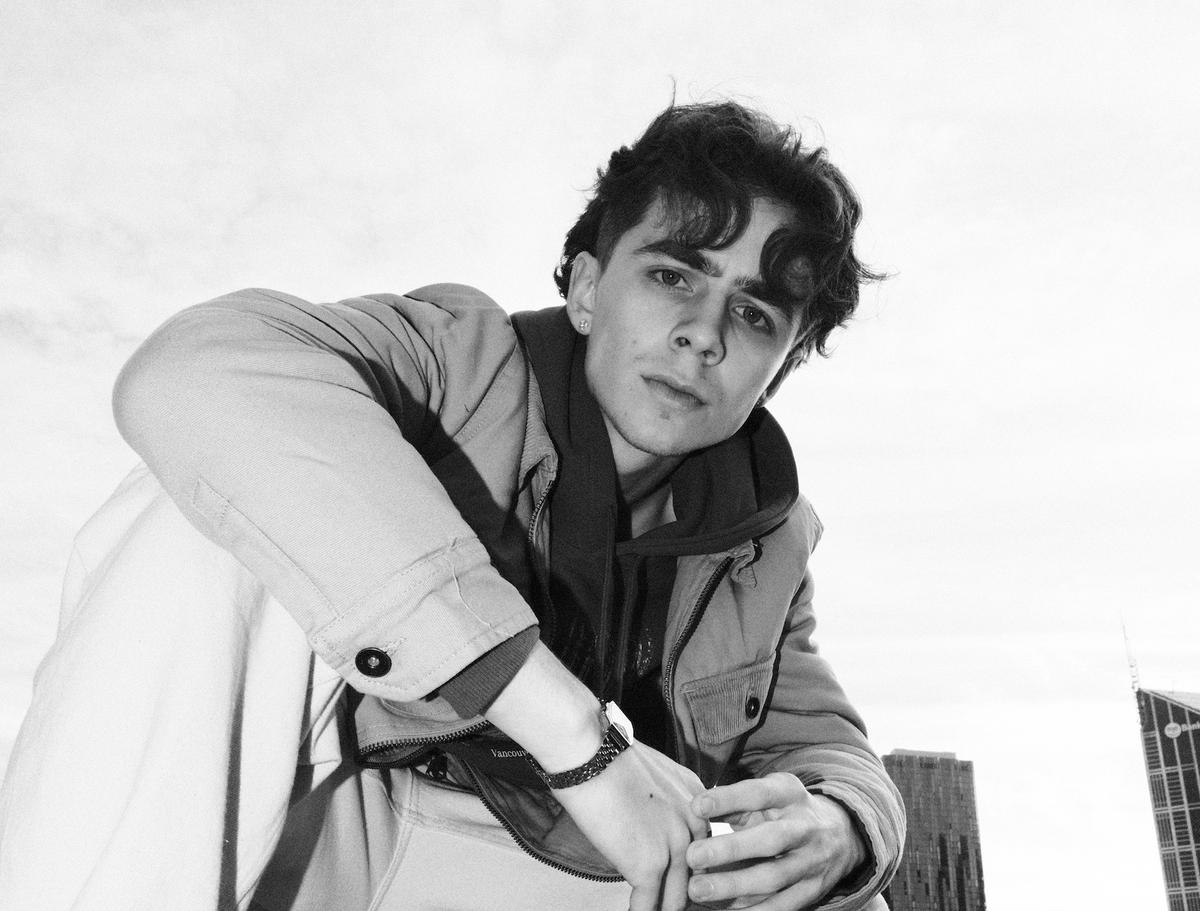 SLOE JACK steps on the gas in blistering "2 WORDS"
Rising Aussie artist SLOE JACK finds an agreeable mix on latest cut "2 WORDS", blending overdriven rock tones with sharp rhythms and empowering sentiments
After being pulled out of school at fifteen, SLOE JACK (Jack Garritty) found purpose in his adolescence in music production. Using nothing but an old laptop, he began sampling sounds and creating music that has since become his signature sound. Starting with dub-step, he eventually settled his style in a cutting-edge electronic soundscape that defies genre classification.

Channelling his love of metal, grunge, hip-hop, and electronic, SLOE JACK dropped his BACKSTAB EP last October, lifting sentiments from his chest and presenting them in a decidedly in-your-face manner. Still in the first year of releasing music, his latest cut "2 WORDS" follows earlier 2023 single "BRAIN ROT", maintaining the grungy alt-punk attitude and break-out statements imbedded in his music.

Speaking on "2 WORDS", SLOE JACK explains "I wrote this to convey a resolute message: regardless of your background, you can achieve your dreams by staying true to your mission. "2 WORDS" reassures listeners that they don't have to endure suffering from anyone. It's a call to embrace inner strength, defy limitations, and forge one's own path to success. I am very proud of this track as I believe this message needs to be shared."
The music is raw yet claustrophobic; the lyrics so aggressive yet reverberating with deep feelings. As soon as the song grabs you, it's hard to argue that SLOE JACK's style doesn't reign supreme with an approach to music-making that packs a punch with every line: "That's my mission to be a voice to the kids back home / to be a vessel of the blood and the bone."
Alongside the track's accompanying gritty black-and-white music video, "2 WORDS" is a battle cry for the forgotten and not for the faint-hearted. Instantly likeable and eager to engage the new single, as SLOE JACK explains, "outlines the reasons why I picked up the pen in the first place. My ultimate mission is to send a message: in life, no one is going to help you, so be your own hero."