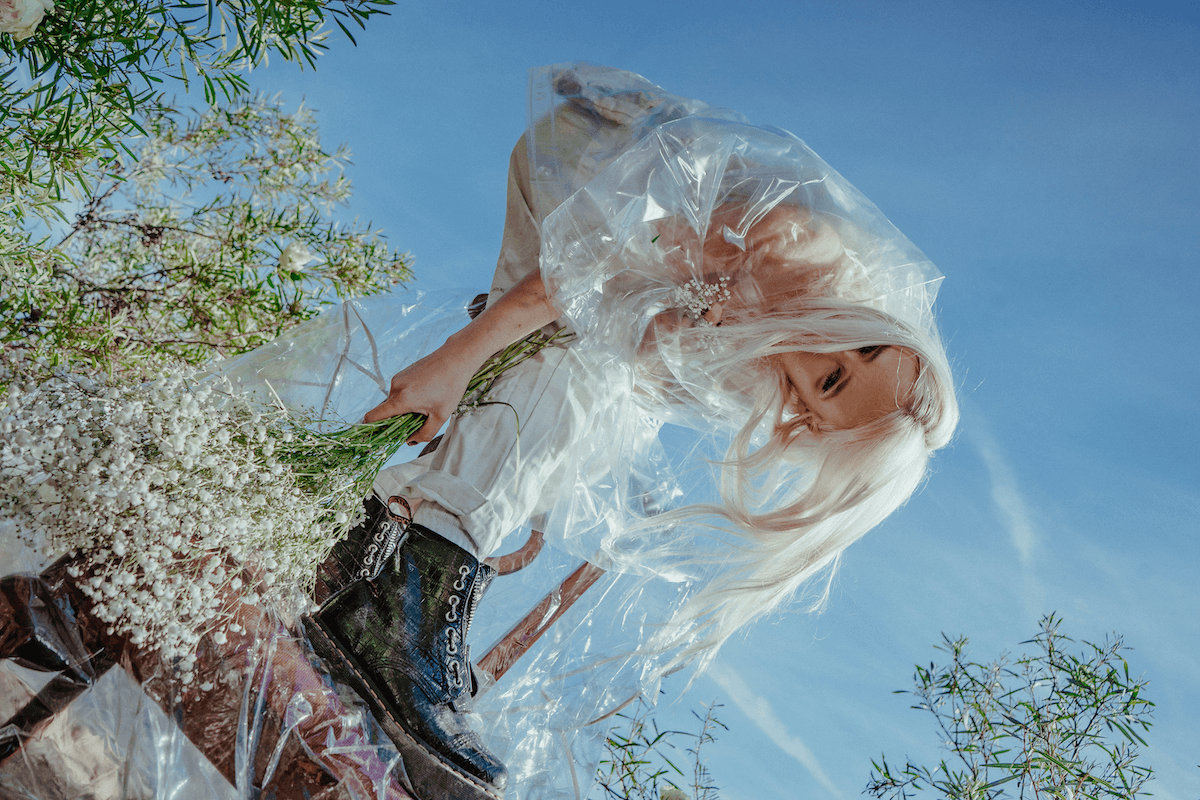 Skofee exits a relationship with the jocular and existential "I'm Sorry I Killed Your Plant"
L.A.-based Skofee puts the brakes on matrimony in latest cut "I'm Sorry I Killed Your Plant", with her stylistic range and songwriting prowess heralding great things to come
When you listen to Skofee's latest cut "I'm Sorry I Killed Your Plant", all the alarm bells signalling 'star' start to ring. Delivering the exact opposite of a he-dumped-me track, the single chronicles a relationship where Skofee uses the notion of a wilted plant as a metaphor for her feelings towards her partner. "Wasn't very romantic / didn't water the plant that you planned as the perfect gift" she opens, before detailing precisely why she was bailing on the relationship with just the right blend of humour and existentialism laced throughout. The plant becomes symbolic, "this ain't going to work."
"I'm Sorry I Killed Your Plant" is a masterclass in song craftsmanship, perfectly titillating between its gorgeous pre-chorus, and stunning two-tier chorus, that both provide sonic delight. But, its lyrical content is where Skofee really finds her niche as an artist able to pen lyrics with a light touch, but devastating blow. Putting the brakes on matrimony in the chorus, she sings "Looking for a place of our own / You can see a wedding where I don't / If that already wasn't a symbol / I killed the plant by the window."
"I'm a little bit scared of this song," admits Skofee. "It's one of the more personal songs I've written, detailing the end of a relationship. People sometimes say that sharing songs can feel like reading a diary entry aloud, and I felt that way after writing this one."
As for the track's melodic intricacy, Skofee adds, "Sam Vendig co-wrote and produced the song. It took us a few months to get the cadence of the lyrics exactly right. Some songs come together quickly while some need care and coaxing. The latter was the case with this one. Sam's production (ironically) completely brought the song to life."
Thus far, some could say Skofee's path has been very similar to the American pioneers of the 1800s - always looking west. She was born in the heartland of Wichita, Kansas, then moved to Colorado for high school, and even further west for college in Los Angeles, where she is now based. Conveniently, she also continually strives to move left-of-centre in her musical stylings. Growing up on bluegrass and folk, she incorporates elements of indie into her otherwise punchy pop productions, resulting in levels of decadence and intrigue to reveal, all layered in one track.
Skofee has released three singles in advance of her sophomore EP Joyland due later this year. "Wind Up Hero" is an ultra-hooky dance track which Skofee nimbly performs in a video shot at a California truck stop. She followed that up with "Quicksand", a satin-smooth number with impeccable lyrics and a Sade-like groove. On the release of "I'm Sorry I Killed Your Plant", the early evidence indicates that Skofee, and Joyland, will be one of the musical milestones of '23.
Get the Best Fit take on the week in music direct to your inbox every Friday