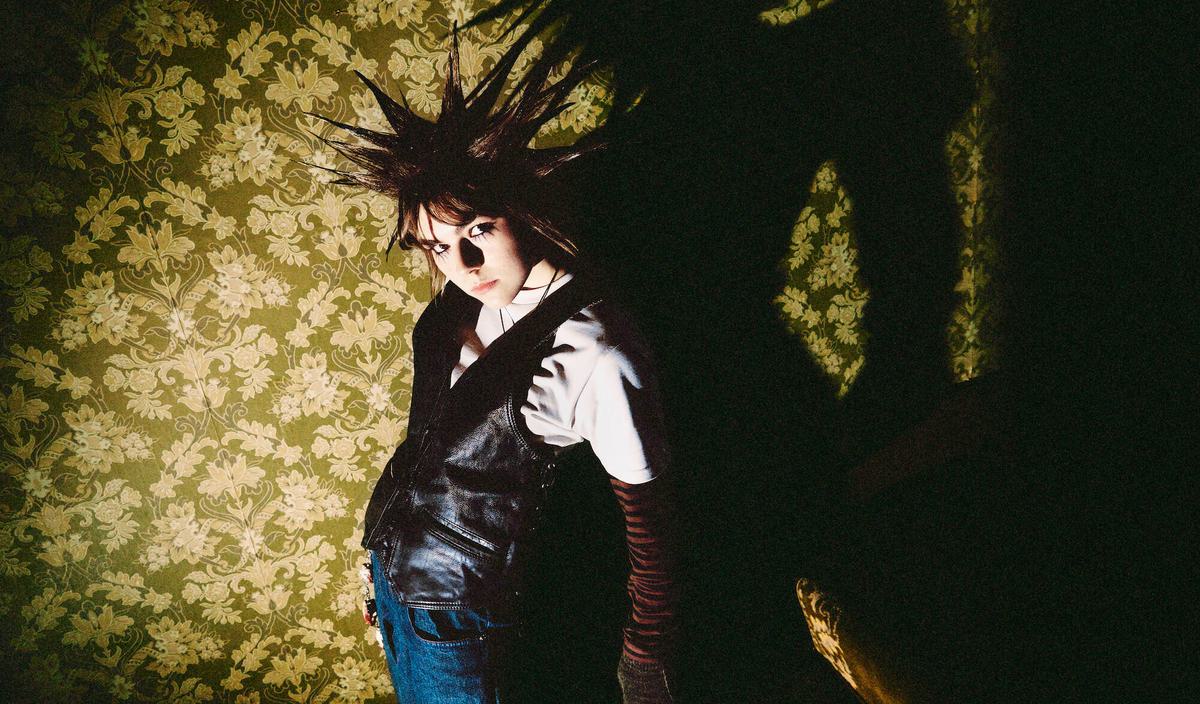 ratbag opens a portal into her weird world of shoegaze with latest single "exit girl"
The burgeoning star's talent extends way beyond that of an internet personality. ratbag is a multifaceted artist beckoning mere mortals into her wild world of art, work that bleeds beyond the sonic realm and into the freaky horrors and mesmerizing drama of the visual space.
Surrealism bleeds out of otherworldly places, and it is one of the most compelling concepts for fans of mind-boggling stories of fiction to seek out and admire. Whether it be something of music, sculpture, animation, or story, it's rare for an artist to fully immerse themselves in each of these encompassing realms at once, but then again, ratbag is not one for the ordinary. Following the release of her latest single and music video for "exit girl", that idea is especially apparent.
Simmering in the worlds of punk and shoegaze, ratbag's latest release comes only recently after her introduction as a musician. Her debut single "rats in my walls" came out in July, and already the artist is displaying a confidence that is especially apparent through the world of horror shown in the music video that accompanies her new release.

The music video for "exit girl" is the world's first taste of ratbag's unique visual style and is also the first look into the lore behind the artist. For starters, the music video introduces ratbag's team of fictional bandmates, each representing a different aspect of her personality. The band are made up of animated monsters going by the names Deemo, Eugene, Slug and Fritz, reminiscent of other ambitious groups like Gorillaz or even Dethklok.
Matching the horror-inspired elements of this music video is, of course, the song. Carefully calculated in its many independent rhythms, beats pulse in time throughout "exit girl". The song is something of a scrappy little robot that blisters with life as it thrashes between the verses and choruses. Buzzing with personality and a lively fortitude, the track will lure in lovers of alternative and punk sounds especially. Beyond sound, it's an addictive narrative, too. ratbag explains, "This claustrophobic circus of clowns is getting old. Sometimes, we just want out." Featuring scratchy electric guitar and catchy piano chords, it's a song that's easy to love in its complexity.
Taking inspiration from bands like Pixies to Broken Social Scene, to other modern acts like Billie Eilish, ratbag's identity as an artist is very much in flux. Looking beyond her latest two releases, ratbag promises there's much more to come from here. The lore of ratbag will slowly be unravelled with each new release, but for now, the only other thing we really know about her is that she isn't from here, but she thinks you might like her chaos.
Outside of music, ratbag boasts a large following on TikTok where she shares her voracious love of all things of the creative world: sculptures, photography, and fashion abound. Now, she's slowly introducing the world to her music as well. With over six million likes on the platform for her previous single, the shift is clearly already paying off for the visionary.