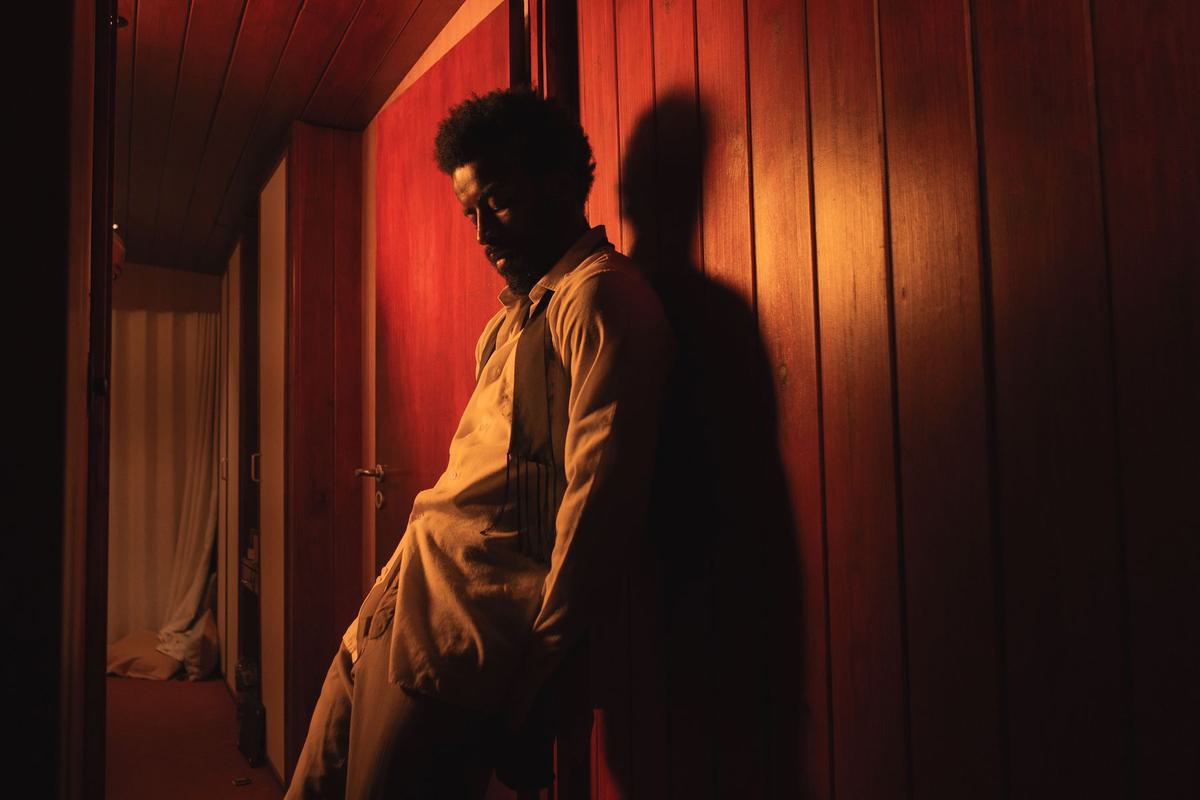 Rasharn Powell's "Raving In Our Bedroom" counterposes lust and societal ill over sinuous 70s melodies
Slinking between moody strings and echoing percussion, Rasharn Powell's latest cut "Raving In Our Bedroom" develops a sensual soundscape to explore personal insecurities prompted by discrimination
Arriving on the scene in 2019, Rasharn Powell has now crafted a handful of sonic vignettes. Shaded in an illustrious R&B sound along their edges, and meaty with thickets of fleshed out narrative , his songs take the time to chew on an idea as the production swells around it. His elevens song mixtape Dusk & Dawn was the culmination of his first two years releasing music, combining elements of soul, hip hop, and groove into a cohesive body of work. A swirl of inner demons, personal turmoils, and experiences in love, the album concretised the honest vision of Rasharn Powell as an artist, both in persona and aesthetic, that he had been building.
His first release of 2023, "Raving In Our Bedroom", offers a more explicit sensuality than we've ever heard in Powell's previous music. Against deep-set string pieces and a slinking 70s beat, the atmosphere he creates is thick and smoky as he explores and counterposes two different kinds of sin on the track: his own personal lust, and wider societal ills. With lyrics like "deport me / deport us" sitting alongside an undeniably sexy groove, Powell extends the idea of his bedroom as a sacred and safe space whilst expressing his fears of rejection due to his race to create a movingly provocative statement.
"There's a truth we must face when in our bedrooms," he explains. "That inner truth is specific to each and every one of us, and others may be able to empathise with it but not always comprehend it. By God's grace, the story I'm about to take the world on is one of ascension, but I can only do so through narrating my personal conviction and sins."
Indeed, viewing his music as a means to ignite a movement, Powell embeds personality and politics as inextricable facets of his songwriting. Combining this with a natural stage presence gained from a childhood of performing in front of family or his school, his music is evocative and luscious in its textural production and compelling lyrical craftsmanship. Quoting influences like D'Angelo, Stevie Wonder, Outkast, and Radiohead, his sound is truly as rich in its depth as it is staggering in its breadth.