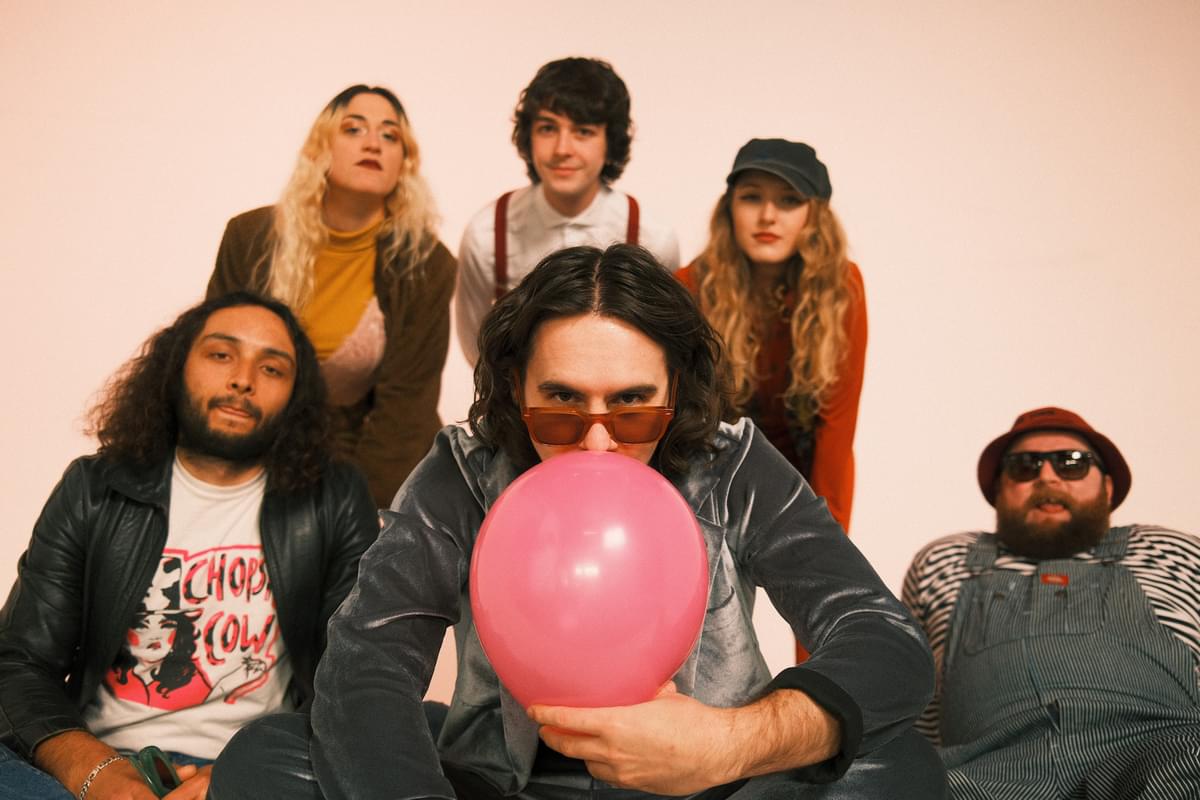 Pigeon Wigs cause a flutter on retro-rock juggernaut "Hold Up!"
With all the power of a stampede, Cardiff quintet Pigeon Wigs unleash their latest riff-laden, full-throttle track "Hold Up!" ahead of their upcoming mini album Rock By Numbers, encapsulating the adrenaline of falling head over heels for new love.
Experiencing new love can be a dizzying thing, liberally finding joy and excitement in every aspect of not just your partner, but the very fact of being in a relationship. Building that special connection with someone can feel like ripping off a blindfold and seeing the world in newly vibrant shades - a yet-to-be explored map of opportunity to journey through. "I've been waiting for so long / Hoping that you'd come along," Pigeon Wigs' latest track opens alongside woolly guitar riffs and an air of 60's irreverence.
The five-strong Cardiff alt-rock band have previously turned heads with songs about alien abductions, and dysfunctional relationships, and it is now the unbridled and wide-eyed adrenaline of new love that has got the pen flowing. Lead singer Henry Frankin-Williams describes, ""Hold Up!" is about the sometimes long and dreary ways of normal life until someone special comes along and makes you want to go away on an adventure, live life as it should be and fall in love. It's the sound of a sun rising on a world that you thought you knew, only to be surprised by all the things you'd never noticed before."
Pigeon Wigs were birthed in South Wales when Franklin-Williams came together with guitarist Louis Jugessur to "corral some of Cardiff's finest to record a new project." Engulfing members who shared their similar passion for swirling melodies, inexorable percussion, and the nostalgic rough-cut sounds of alt-rock past, the band is now in full force bringing their vision to life: a hybrid, retro/futuristic, psychedelic-shaded sound.
There is perhaps no better summary of the band's artistic perspective than in the accompanying visual for "Hold Up!". Static buzzes in the background as arcade letters announcing the track appear on the title card. The band then walks into shot, in spacesuit-reminiscent garb, before putting on VR goggles and pretending to be in a car. Chaos then ensues as the world melts into a concoction of animated revelry from all eras, starting by depicting clay figurines, and then moving into a Rick and Morty styled digital cartoon.

"I wanted the music video to feel like an intergalactic romp through time and space", Franklin-Williams explains, "And to achieve this we hired four different animators from across the world to make one section of the video each. I gave them the most basic instruction — "the car must keep moving" — and let them loose to interpret the video however they wanted. Their range of styles, cultural influences and personal taste made each world feel completely separate while still linking together."
Joking that, "We wanted to be able to arrive on the scene fully formed like a baby with a moustache or furniture not from IKEA," the psychedelic carnival of "Hold Up!" is only the first taste of Pigeon Wigs' upcoming album, Rock By Numbers. The band hints the title "is a reference to paint-by-numbers kits, and tells you a little about the mini-album. As you go track-to-track you're getting a Pigeon Wigs view on some of our favourite artists, genres and people. It's a love letter to all that music has done for us, full of fuzz and boundless energy."

Get the Best Fit take on the week in music direct to your inbox every Friday