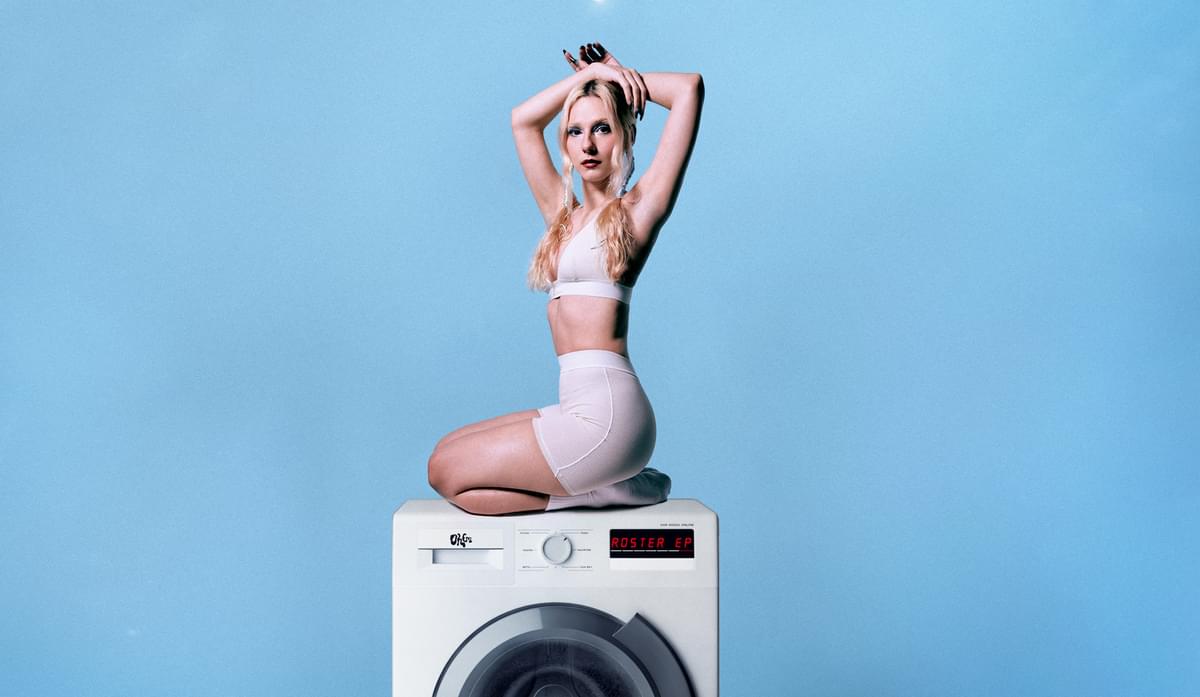 OhEm brings sugar and spice in "Roster"
On the title track of her debut EP, OhEm returns to form - prioritising R&B beats and hyperpop influences.
For anyone who has kept tabs on pop's most exciting acts over the last five years, It should come as no surprise that OhEm knows how to make a damn good tune. Within that period, she steadily built a resume that most other people under the age of 25 would envy. Not many can say that they've made music for K-Pop stars, hitmakers like Clarence Clarity (Rina Sawayama, Lady Gaga, Charli XCX), and soundtracks for London Fashion Week. OhEm, born Emma O'Gorman, can.
On her debut EP Roster, she delivers her signature calibre of music, but this time, with her voice on the tracks. She's here to show us that she's the full package. Speaking on the title track, she shares, ""Roster" was actually the genesis of the EP. Writing this song made me realise I had been focusing on making straight-up pop toplines and I felt like I was missing the R&B elements that I had been really inspired by when I started writing as OhEm."
On the track, she deftly combines these R&B elements and her love for hyper-pop. At some points, she sings with the melismatic mellifluence typical of R&B. Her vocals sound metallic and stylistically processed in other parts, however. The beat is bouncy and tinged with hip-hop, a common feature of R&B. Electronic, futuristic hyper-pop layers further enrich the sound.
Her lyrics are both sweet and spunky. This delicate balance can also be found in "Stylish." The popular Korean girl group LOONA released the track in 2018. At the tender age of 17, OhEm helped craft this beloved B-side. K-Pop fans continue to praise the song's focus on silky-smooth vocals, and its charming lyrics. Whether it's with 12 singers or just one, OhEm shows that she can effortlessly create that sort of magic.
Although the EP's tracks discuss the different stages of a relationship, the catchy hooks on "Roster" can sound more like OhEm establishing herself to her new audience. She's a superb producer and songwriter, yes, but she's also a star in her own right, ready to seize our attention.
Get the Best Fit take on the week in music direct to your inbox every Friday