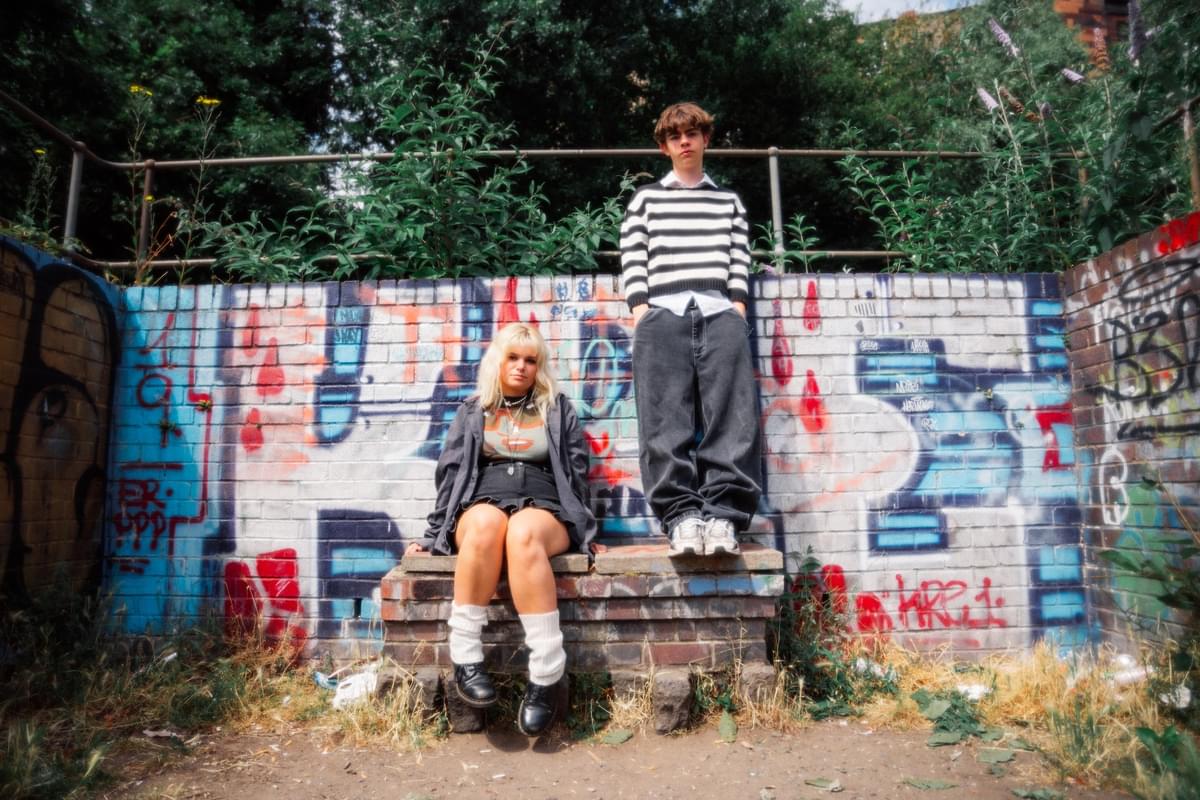 Teen troubadours No Windows flaunt their flair and maturity on "Shout (Red Song)"
Intimate but infinite, anthemic but elusive, the duo dig deep into their pockets, questioning the unanswerable in "Shout (Red Song)".
Whilst age brings experience, knowledge and know-how, it doesn't award you talent. 17-year-old multi-instrumentalist Morgan Morris and 18-year-old singer Verity Slangen make up the two halves of No Windows, the striking Edinburgh duo who sound like nobody else. What they lack in age, they more than make up for in raw acumen and industry, with a unique approach, story and style that looks set to strike a note with music fans nationwide.
It was at school that the pair began creating art together; following the discovery of Verity's talent on Instagram, Morgan reached out and the pair arranged a lunchtime link-up to cover a Mac DeMarco song (after all, what good thing doesn't involve Mac DeMarco). Developing seamless chemistry, the pair began to write with each other, delving into a sound that moulds the distorted disorientation of shoegaze with the earnestness of indie folk and the haziness of dream pop into a contemporary and emotionally potent musical statement.
In 2021, the duo entered our ears with a three-pronged titular release of demos that were fantastically raw, as well as a heart-rendering follow up "cat n mouse", accentuating their natural skill and garnering acclaim from across their native Scotland. Now, this is No Windows moment to prove their worth to the wider music hemisphere with the release of their official debut single "Shout (Red Song)", which comes alongside the announcement of their debut EP Fishboy.
The self-produced new cut is a deft, drowsy and deliberative marker of artistic guile and resonance. There is a sort of nonchalance to the airiness of the production, with each opaque element of instrumentation swimming beneath an ocean of chorus and distortion, occasionally coming up for air with a striking inflection or rhythmic pattern. It's a troublingly tranquil palette for Verity's eloquent but erratic brushstrokes to build an image of ambiguity and ambivalence.
An added layer of innovation of the track lies in its coloured definition, which Morgan explains "Shout (Red Song) felt loud, thrashy and noisy - which to me felt most like the colour red. Red reminds me of things that are intense like anger or love which, and while neither of those things are explored directly, they feel present as an undercurrent in the melody and sonic set-up of the final recording."
They continue, "Red Song for us is a song carried purely by its melodies and sonics rather than lyrics. The main inspiration was a song called "Heat Wave!" by Makeout Videotape, a song I was obsessed with while recording. The song alongside the video had a fun, carefree feeling to it that we aimed for in Red Song."
The upcoming EP will continue in a similar vein, characterised in chromaticity as well as by song title. "Originally, the colours were a placeholder for song titles during the process of recording," they tell BEST FIT. "When saving the early Ableton sessions of each song I would name them based on what colour they would suggest to me most at that moment, in this song's case that colour being red."
The tender talents have got a lot of creative miles left in their tank; if their early output is anything to go by, No Windows could be a generational talent. Only time will tell - they've got plenty of it.
"Shout (Red Song)" is out now with the new EP Fishboy set for release on 25 November. Find No Windows on Instagram.
Get the Best Fit take on the week in music direct to your inbox every Friday