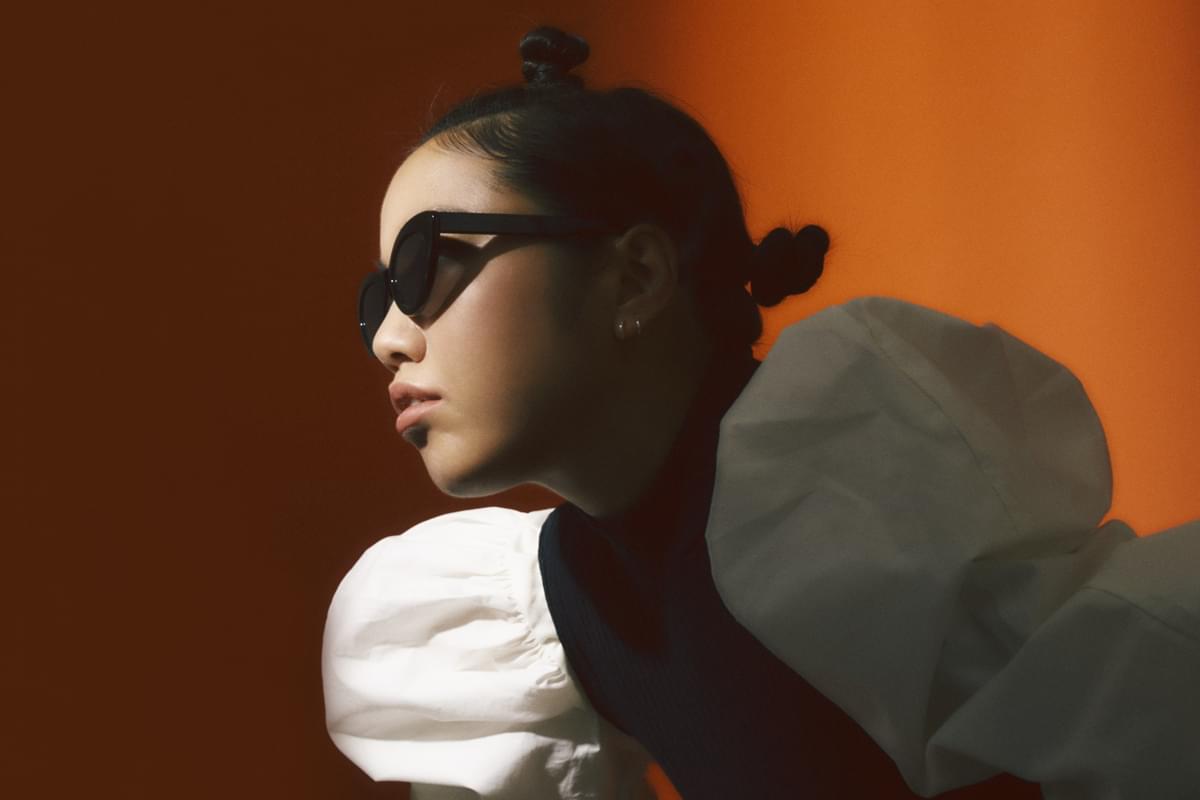 There's nothing fuzzy about mui zyu's robust and off-kilter "Ghost with a Peach Skin"
Taking a fruit's flesh as the muse for her debut single "Ghost with a Peach Skin", mui zyu shares a charming admiration for one's bruises and scrapes as essential artefacts of their growth over a gorgeously zesty lo-fi production.
While others might baulk at the fruit withering at the bottom of the bowl, mui zyu takes a more philosophical view. In new track "Ghost With a Peach Skin" she invites us to rethink our relationship with damage and decay as a way of making peace with the past. Alongside this, she announces her debut album Rotten Bun for an Eggless Century, earmarked for a February 24th release.
mui zyu is the solo outing of Eva Liu, who also fronts indie trio Dama Scout. This new project is a vessel to test out ideas, weaving together research into traditional Chinese culture with her own bracingly original songwriting. After last year's EP A Wonderful Thing Vomits, the new material is equally lo-fi, introverted, and experimental – with a singularly unique turn of phrase.
Exploring the world of mui zyu has also provided a way for Liu to reconnect some of the cultural elements her family left behind when they relocated from Hong Kong to Northern Ireland, her birthplace. "I am Chinese and I am owning it," she explains. "Before, I would resent it. I tried doing things that would make me less Chinese somehow." Now, she underscores the importance of honouring your identity which she achieves herself with a kitsch, off-kilter charm.

Speaking of her latest offering "Ghost With a Peach Skin" she elaborates, "This song is about leaving your former self and entering your new peach skin. The protagonist has overcome enemies and has bruises to prove the damage. However, the bruised peach becomes stronger by overcoming them." Liu wanted to embed the peach metaphor into the track's very texture, taking classical melodies played on guzheng – a traditional Chinese zither – and chopping them into new samples. This improvisation was a way of "'bruising' the performance with distortion and effects to create a new stronger sound with little of its former self present."

In the accompanying video (directed by CLUMP), the eponymous peach comes to life as a bulbous toy dog – "Pickle" – whose huge sorrowful eyes bore into Liu's, while she makes it her unspoken mission to cheer him up. Together they dander around a candy-coloured cardboard dreamscape, a seemingly unlikely backdrop for Liu's dark abstractions. Or maybe it's the perfect fit, "a kitchen sink reality versus a more fantastical place," as she describes.

Through her warped instrumentation and gentle yet slightly uncanny vocal stylings, mui zyu projects the kind of emotions most of us haven't yet found a way to voice. With album Rotten Bun for an Eggless Century to follow, we can look forward to more of the following: portentous synths counterposed with the sweet, fluttering nostalgia of 1990s Cantonese pop songs; lyrics inspired by videogames; family recipes; and tracks centring good old-fashioned alienation.

But most important to "Ghost with a Peach Skin" is its message of growth, celebrating the flesh's capacity to withstand bumps and scrapes all in the name of experience. "Even though a peach is a delicate fruit that bruises easily, in Chinese culture it represents longevity and immortality," she summarises. It's the bruises, the unplanned experiences, the glitches inscribed onto your skin that reveal at last who you really are.

"Ghost with a Peach Skin" is out now, ahead of her debut album Rotten Bun for an Eggless Century on 24 February 2023. Find mui zyu on Instagram.
Get the Best Fit take on the week in music direct to your inbox every Friday