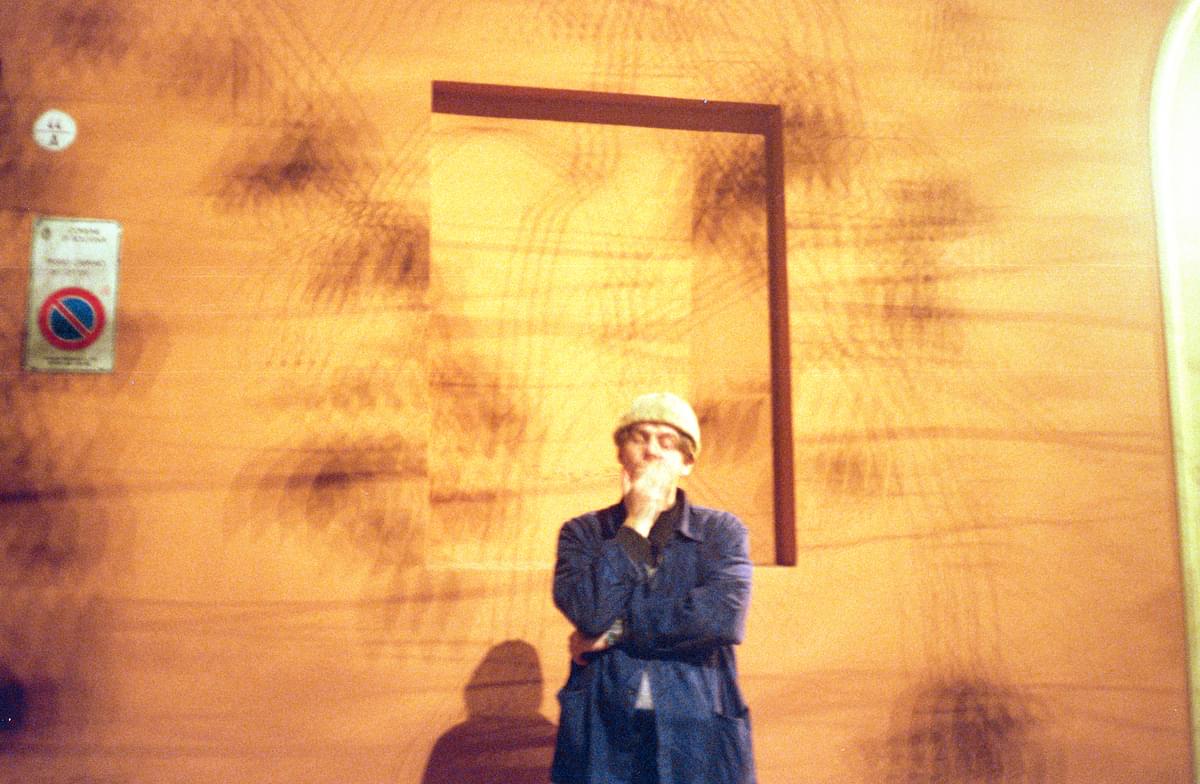 Moon Blue hangs on to love in "All I Know (Is That)"
The newly Bologna-based dream pop artist Moon Blue shares "All I Know (Is That)", an ode to finding hope by holding on to your lover through uncertain times.
More than two years after his last release, Moon Blue is back with a new single entitled "All I Know (Is That)", a swirling mesh of indie and psychedelia telling a tale of emotions spanning, hope, fear, uncertainty, but most of all love. Love has always been the driving force behind George Appleton's music, and now as he writes songs as a solo artist under his moniker Moon Blue, he is expressing that love without hindrance through soaring falsetto and fuzzed-out guitar.

"All I Know (Is That)" takes that same love and morphs it into an anchor; an anchor that Appleton needed during his recent move from the south coast of England to his new home of Bologna, Italy. Love (or rather the ending of a five-year relationship) is what inspired him to start writing songs as Moon Blue. It also sparked the move to Italy, as love was his guiding light through the challenges of that relocation. Moving is always a hectic and uncertain process, especially if it's international, and as Appleton was going through that process, he was assured of at least one thing: that he wanted to hold on to the person he loves.

Following 2021's "Beneath the Moon", a pleasant tune of longing for one's lover at a time of separation, "All I Know (Is That)" is the second single to come from Appleton's impending debut EP, The Moonlight Disco, due out in May. This half-length project will convert the sounds of wide-eyed dreaming by starlight into gorgeous alternative-pop, and mark the trained jazz drummer and self-taught guitarist's readiness to launch Moon Blue as a fully-formed and uncompromising artistic pursuit that is wholly his own.
"The verses are both the same lyrically, which was intentional as I feel that they represent my feelings at the time. 'I know what this is. You're the one I love. You're the one that I've been dreaming of,' is referencing the fact that I was speaking to my partner before arriving in Italy on a permanent basis, and I had hopes that it would become more solid," Appleton explains. The track's music video features the acting talents of Giovanni Maini, a breakout star from the Italian Netflix's hugely successful series Summertime, accompanying its candid and warming lyrics with visual nuance.
"'Look me in the eyes as two heartbeats align. I don't wanna leave this all.' Is an expression of my precarious immigration status at the time; there were so many arduous bureaucratic hoops to jump through. I wasn't sure what the future held, as so our relationship couldn't be solidified until that looming presence had been resolved," he continues. "Ultimately, though, the feeling of the song is one of hope."

The steadiness of the repeated verses in "All I Know (Is That)" aligns with an airtight rhythm section, forming a rooted foundation that is grounded in his lyrical messaging. This is what he knows: He knows he's in love. With these solid bones, the guitar communicates uncertainty. It communicates what he doesn't know through dreamy reverb that blurs and blends each pick or strum into the next. He doesn't know exactly how he'll get through this uncertainty, but he knows his love gives him hope.

"All I Know (Is That)" is out now, followed by his debut EP The Moonlight Disco set for release 26 May 2023. Find Moon Blue on Instagram.
Get the Best Fit take on the week in music direct to your inbox every Friday