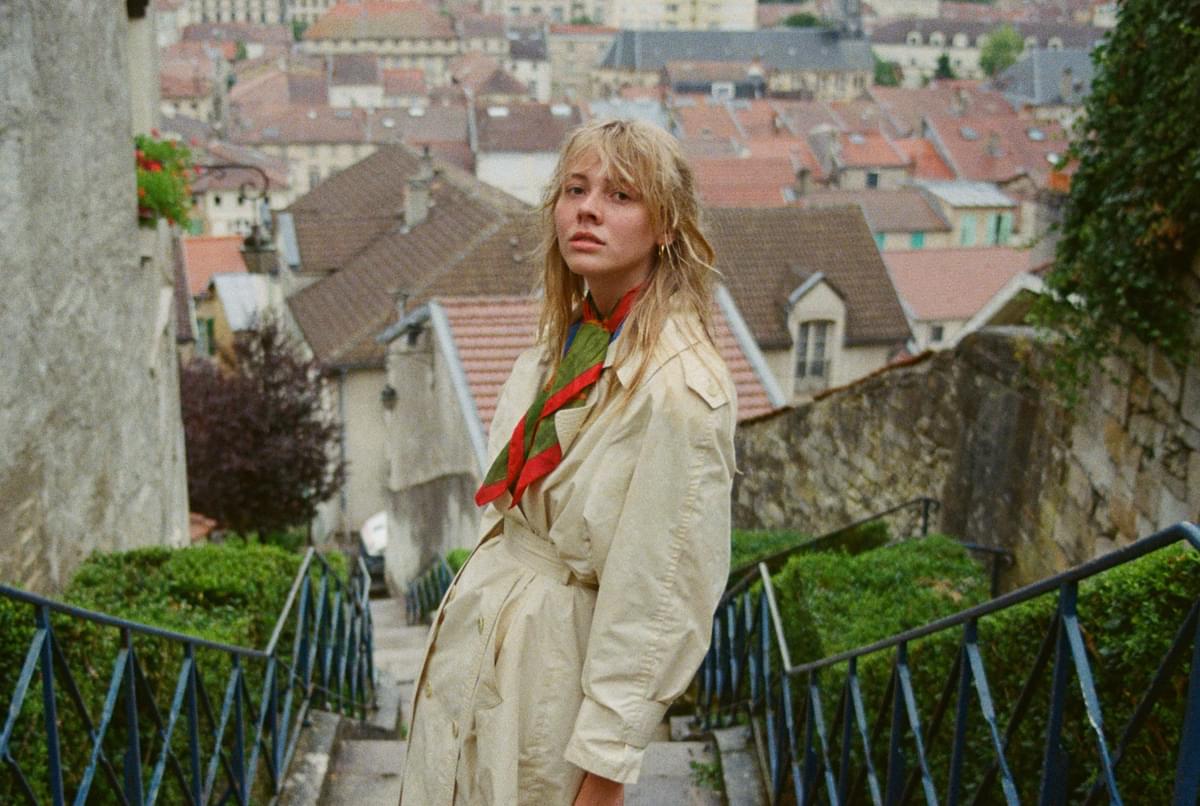 Mazey Haze's dream-dappled "The Weight of the Weekend" searches for simplicity
Rather than running from bad memories Mazey Haze returns to her roots with the nostalgic and organic indie-pop of "The Weight of the Weekend", at once both a track of smooth restraint and visceral imagery.
Over the past two years Amsterdam-based Nadine Appeldoorn, under her suitably groovy moniker Mazey Haze, has produced a trove of tracks grounded in escapism and elusivity. Her 2021 debut EP Always Dancing was awash with songs so sonically airy they may as well be taking flight. Its lead and arguably most triumphant single, "Sad Lonely Groove", perfectly introduced her artistic motivations over a blushing psychedelic indie production, with its opening line "catch me where I fall" segueing her entire discography to come, about running with the wind and breaking free from life's hindrances.
However, on her latest outing "The Weight of the Weekend" it seems that Mazey Haze is pursuing a different kind of desired freedom altogether. Instead of trying to distance herself from troubling memories and everyday tribulations, this time she is finding her escapist peace by returning to her roots and embracing singularity and simplicity. With the track returning to experiences from and lessons of her childhood, its making was an emotionally taxing process. Mazey Haze even describes how "it's sensitive for me, so it was a scary song to release." This hardship is impossible to feel within the track itself though, which instead delights with its smooth restraint.
Mazey Haze explains, "this song is about me trying to figure out for myself how to connect with people and wanting to get rid of the part of me that holds me back from being free. Thinking about my childhood, myself and people in general. I find it hard to connect with myself and others, want to know why and how to get better. In this song you could say I'm talking to myself, to certain people around me and to the particular voice in my head that refuses to give me real peace and pride in anything I do." Undeniably, "The Weight of the Weekend" has been cultured on nostalgia in both its narrative context and sound.
In fact, the blissful indie-pop production of "The Weight of the Weekend" is enough to close your eyes and fall away from the world with. Propelled by a lightly cobbled percussion, the track is dappled with dreamlike vocals and a gentle blend of psych and folk elements. Each line and lyric melts into the next, with the pre-chorus sliding into the chorus with an affirmative ooze. Here, Mazey Haze cites organic and acoustic sounds as a particular inspiration for the record, alongside her love of old-school French New Wave cinema, Italian film scores, and 60s psych-rock.
These inspirations are also hard to miss in the track's music video (directed by Tara Wilts) which sees Mazey Haze stroll the streets of Bar-le-Duc in France in vintage home-video style footage. These visuals are a visceral synaesthetic montage of colours, outfits, and textures, moving seamlessly between her cycling with a windswept cravat, climbing stairs in a trenchcoat, and looking behind herself in a forlorn daze. They act as something of a time capsule that underscore the simplistic and organic world in which she both wants to return to, and accept.
Whilst on "The Weight of the Weekend" Mazey Haze may sigh in search for a nostalgic simplicity, the track is saturated with such deep-rooted imagery that it certainly feels like a return home.
Get the Best Fit take on the week in music direct to your inbox every Friday