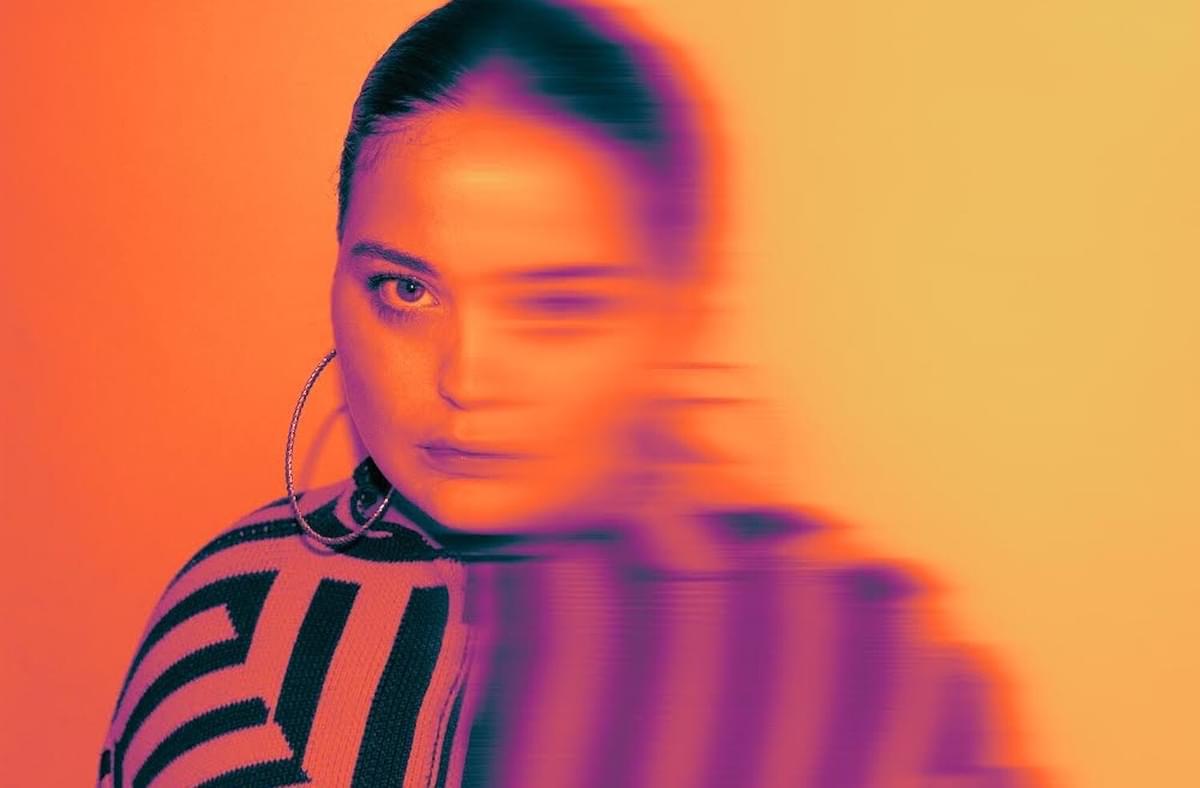 Mayjor reflects and releases on "Lose Myself"
Written at one of the hardest points of her life, "Lose Myself" closes a door on the pain as Mayjor moves forwards with a rich, emotional narrative.
Both in music and in life, London artist Mayjor has a wealth of experience to draw from. She's a classically trained musician and has been recording since she was just ten (nowhere better to start than Stevie Nicks covers!), but has since branched into acting, reality TV, and podcasting. With so much to say, her voice translates seamlessly across formats and platforms, so, it's fitting that "Lose Myself" puts all the focus on her understated, crystalline delivery.
Opening just with a piano and Mayjor's naturalistic, poetic songwriting, her deftness at establishing a mood is clear - "I'm in my coat outside, looking through / the windowpane, I watch myself as the world falls apart", she murmurs before slipping into her first chorus. It feels all at once lonely, chilling, and afraid, but desperately hoping for a reprieve - all that is captured just through the delicate melody from Mayjor.
She keeps it subtle, but that doesn't stop her from swelling to high peaks. The chorus stays gentle, but the interludes are a crescendoing catharsis, releasing all the pain encased in the verses. "Lose Myself" was written at a challenging turning point in Mayjor's life: "the pandemic hit and lockdown came out of nowhere," she shares.
"Then in the space of a few weeks all my creative endeavours were cancelled, I broke up with the person I was seeing, I broke my back and to top it all off, my brother-from-another-mother (and also my dog) died on the same day. I was an emotional shitshow. I'd never really struggled too much with mental health apart from the odd hormonal imbalance from dodgy contraception. But this hit me like a train. I felt like a fog had taken over my whole mind and I couldn't get out of bed. To top it all off my extrovert personality was finding it suffocating unable to speak to anyone. I felt like I was, wait for it…losing myself."
"Enter stage right a session with Jamie Rendle at his family's farm Stroke Studio and I finally put all these thoughts to paper. It's a miracle what songwriting and 20g of fluoxetine can do for you. I wrote this song at a moment in time where I was in a really bad place, and felt the world falling from under my feet. I couldn't recognise myself as someone who could overcome the situation I was in, but looking back realised that this song is all about the feeling of growth and transition. The post-chorus hook is a rallying cry for everyone who's ever felt the same way."
Get the Best Fit take on the week in music direct to your inbox every Friday