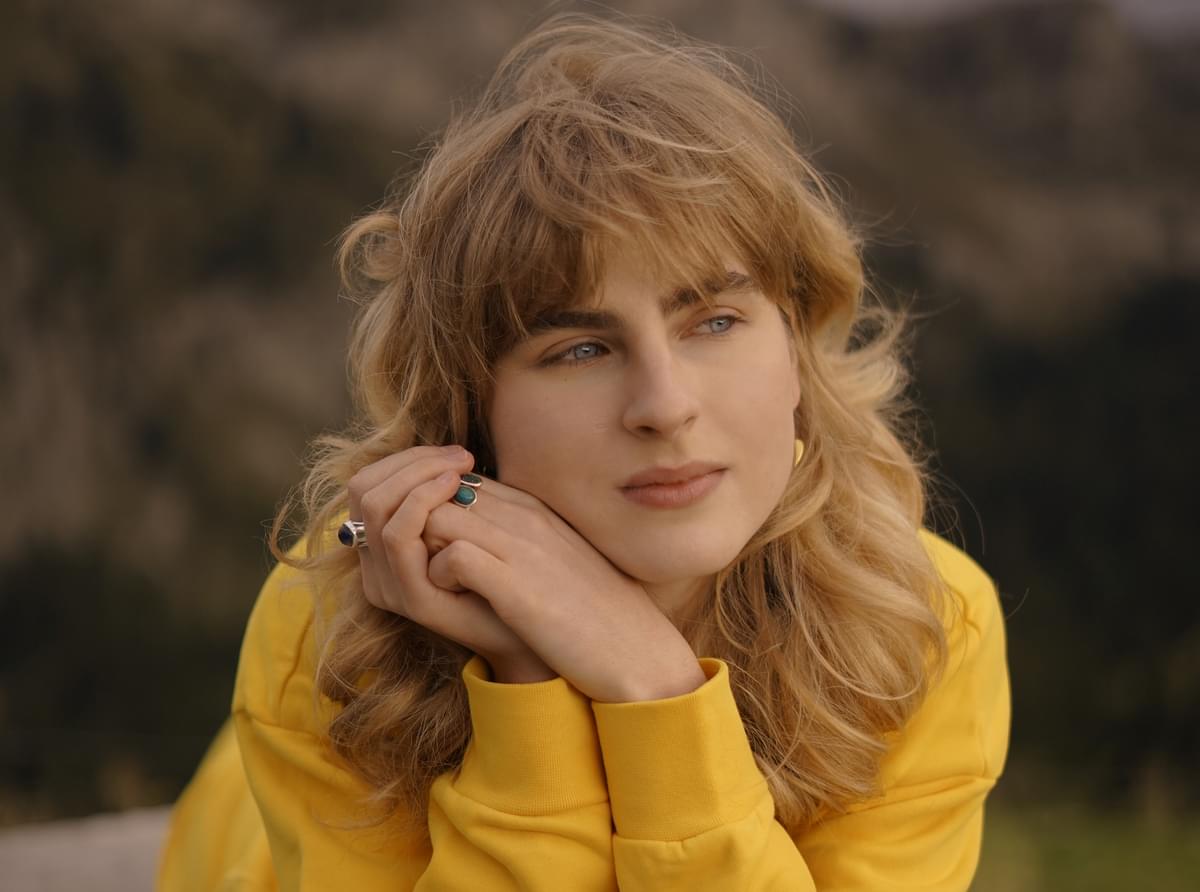 Mary Middlefield sees the funny side of love's longing on "This One's For You"
Switzerland-based artist Mary Middlefield finds the perfect medium between thoughtful and thoughtless on her newest anthem "This One's For You"
Life is a lot more entertaining when gazed upon with a comedic daze. Sometimes it's easy to take it too seriously, especially when it comes to romance and relationships. It seems so consuming, everything and nothing all at once, when really it's some sort of amusing in-between. Mary Middlefield has come to terms with this, and spewed this fanatic malaise into her latest indie rager.
Raised in a quiet town in Switzerland, Mary spent much of her childhood learning and mastering the violin, with her classical music background reflective in her sharp musicianship and compositional nuance. More than a decade deep into playing the violin, Mary began a transition into songwriting during the pandemic. With influences ranging from Jeff Buckley to Phoebe Bridgers, Middlefield's artistry is eclectic and free-flowing, engaging and provoking, unafraid to talk politics or self-held beliefs.
Only emerging in November of last year Mary unveiled two folk-leaning introductions to her discography, "Two Thousand One" and "Band Aid", which illustrated her captivating vocals and instrumental talent. The tracks are quietly painful, capturing a mood of regret through gorgeous inflection and gentle writing. We are now greeted by a third single, "This One's For You", accompanied by the news of her debut album, Thank You, Alexander, set for release on 3rd March.

Stylistically, Mary's new cut is impressively different to her previous releases. Embracing a noughties sonic aesthetic Mary's anthemic tendencies are clear to see, delivering an effortlessly charismatic vocal performance atop the lively instrumental backdrop. There's an astute duality to the track; simultaneously relating to the masses through ideas of love lost and hope of future happiness, whilst also blithely satirising society's expectation of what romance should be. It's heartfelt yet humorous, wrapped up in an entertaining visual mirroring the song's themes through vibrant colours and striking shots.
Speaking on the tune, Mary remarked: "It was a pleasure working with the same crew of musicians throughout the project, and we had a lot of fun improvising throughout the process of making "TOFY". As a child, we feel like we have to subscribe to certain stories we might come across in books or films and I wanted the track to mark a sarcastic tone to the traditional fairy tale, princess storylines we are fed."

Get the Best Fit take on the week in music direct to your inbox every Friday