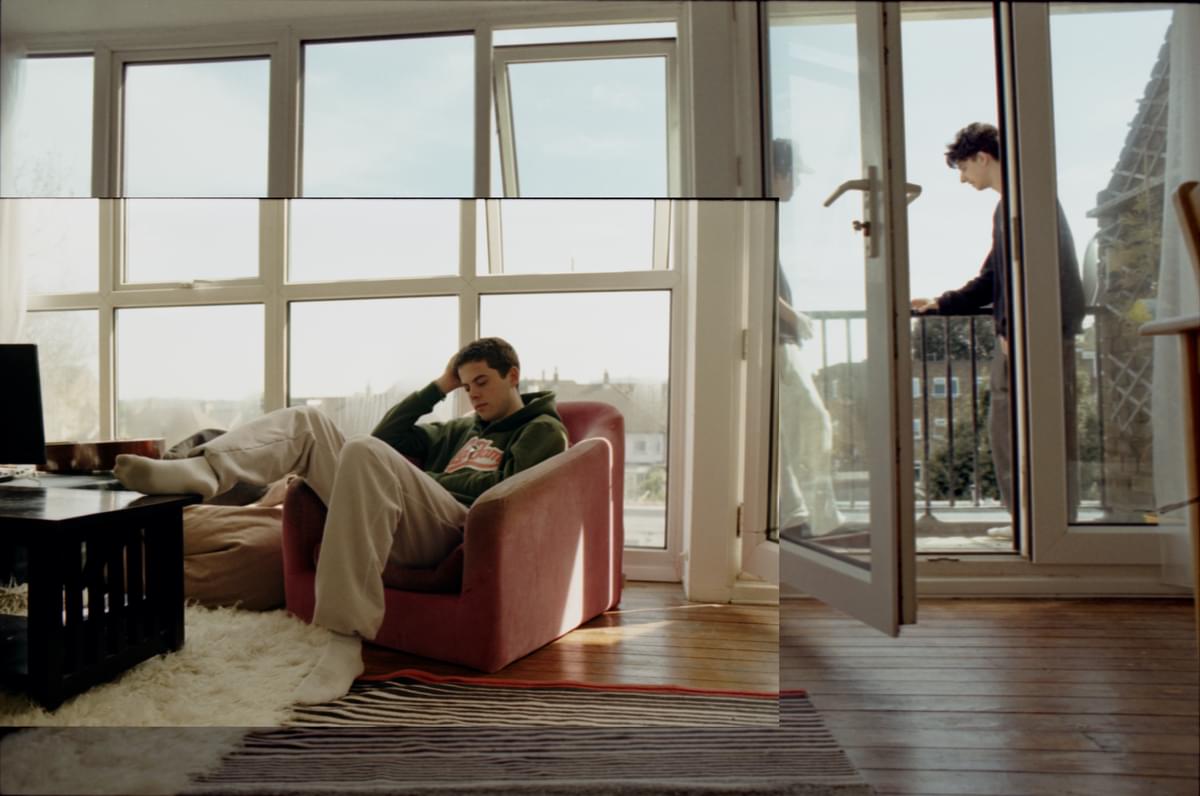 kid apollo take a micro look into love in "all on me"
Coming off the back of their 2021 debut EP all I think about Brixton trio kid apollo triumphantly return with new music in the form of a skilfully curated R&B track and self-directed video pairing.
An up-and-coming ensemble made up of frontman Jimmy HM and twin brother producers Felix and Theo Ratigan, kid apollo collaboratively create a hypnotic strand of music. Taking elements from lo-fi R&B and DIY techniques, they embrace slight imperfections in their distorted, casual sounds.
Although the group effortlessly incorporates this style into their work, "all on me" sounds relatively polished with a high production value and the quality of their songwriting. The soft, alternative R&B sound of the track feels purposefully laid back with Jimmy's raspy, low-pitched vocals complimenting its sentiment - finding a balance, whereby you don't seem too keen for someone who isn't emotionally available to you, while still expressing your interest. "I just text once so I don't seem eager, I don't want her to think that I need her", he sings.

The track bares a sense of heaviness in the dense, slow beat and deep monotone vocals it throws out. Its passivity doesn't have much in the way of a climactic moment, indicating this feeling is constant and doesn't meet a resolution. The track is a nod to the dynamic and culture of life as a teenager in London today too - meeting the same vibe and attitude as their previous EP and recounting day-to-day interactions in the city.
Speaking on the track, Jimmy explains, ""all on me" is just me talking about how the small things can affect and influence one another when you're talking to someone. Quickly, these small things start to seem much bigger than they should be, but that's neither person's fault. The song for us just felt like a good way of expressing this without it feeling too serious, which things way too often do."
As part of this new project, they've paired the track with a self-directed video. Having previously directed videos for several other artists as well as all their own visuals, kid apollo demonstrate their potential does not end with producing and songwriting. As the camera follows Frontman Jimmy around the city, it's homemade and unpretentious, reinforcing the idea of them not taking it all too seriously, while documenting the life of their home turf through a glowing afterlight.

Get the Best Fit take on the week in music direct to your inbox every Friday