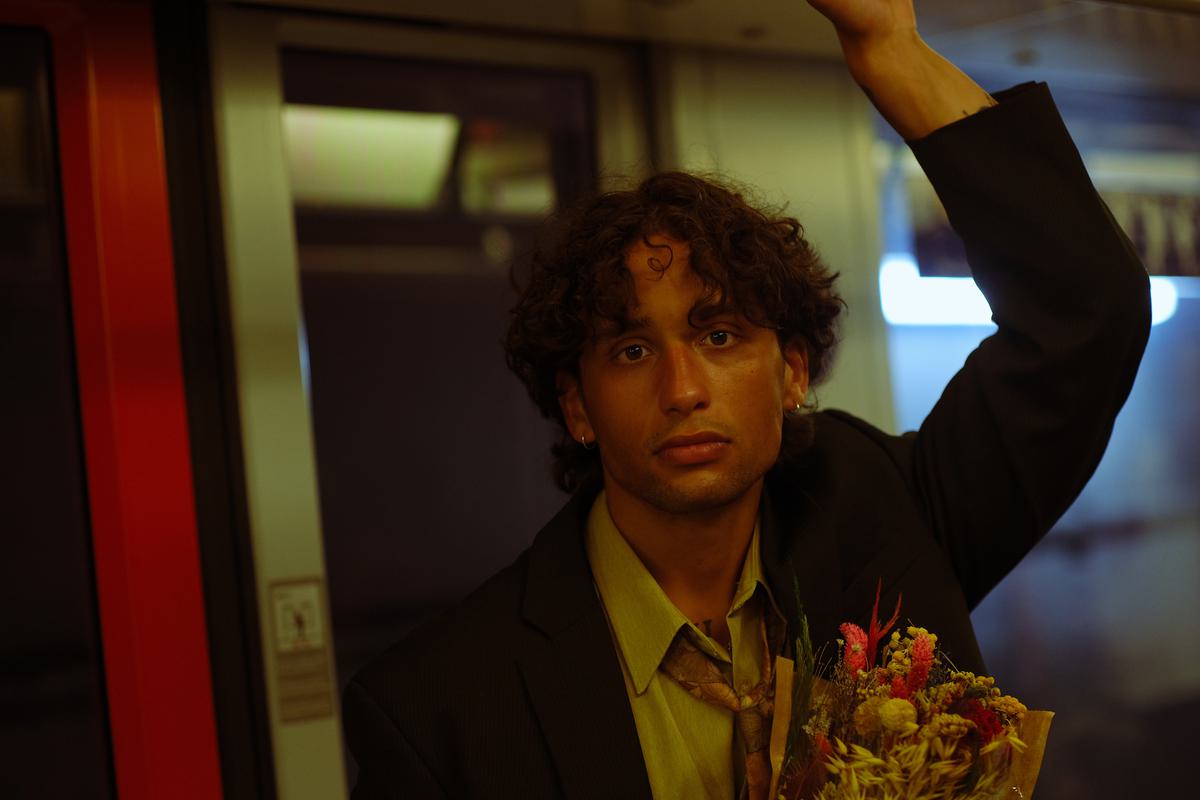 Khakikid's "Babybrown" calls to rap legends of a before time
Irish rapper Khakikid releases debut EP Elevator Music and music video for brand new single "Babybrown".
Reminiscent of the most recent works of fellow Irish artist Rejjie Snow, with its dreamlike choral accompaniment, "Babybrown" finds Khakikid reflecting on the passing on his hero, Pittsburgh rapper Mac Miller with bombastic, quick-tongued delivery.
"Mac was someone who I really looked up to and took a lot of inspiration from, particularly in this song" Khakikid explains of the song's composition, "One of my favourite aspects of Mac's music was his ability to highlight the bittersweet things in life. I wanted to take a look at my life and do the same."
The track is accompanied by a hilarious, Wes Anderson-themed music video, which finds Khakikid attempting to raise the spirits of his neighbour who finds himself down in the dumps. A three-character piece, the video finds Khakikid teaching the neighbour how to cycle a bike, how to play football and the joys of tennis.

"Babybrown" also shares a release date with Khakikid's much-anticipated debut EP Elevator Music. The six-track project includes previous singles "Woodstock", "Cozy" and Khakikd's biggest track to date, "Shlumped Up". "I see Elevator Music as the opening Soundtrack to a movie that's being written in real-time," he explains of the project's cohesiveness, "I love the idea of listeners first stepping into the lift and not knowing what floor or world they'll be taken to because I'm in the exact same position as them."
It's been a whirlwind two years for the Crumlin native, his breezy, carefree attitude to life combined with his ability to construct a catchy melody on site has marked his out as an artist of unrivalled potential. After an adolescence spent sketching verses in his bedroom, which he shared with his three brothers. Over time he taught himself production and found himself attracted to the DIY attitude and personas of artists such as Tyler, The Creator and Miller. He released his first single "Late" in 2020, and has since gone on to collaborate with a host of artists including Bricknasty, TrippyThatKid, Ahmed, With Love, and close friends 49th & Main.