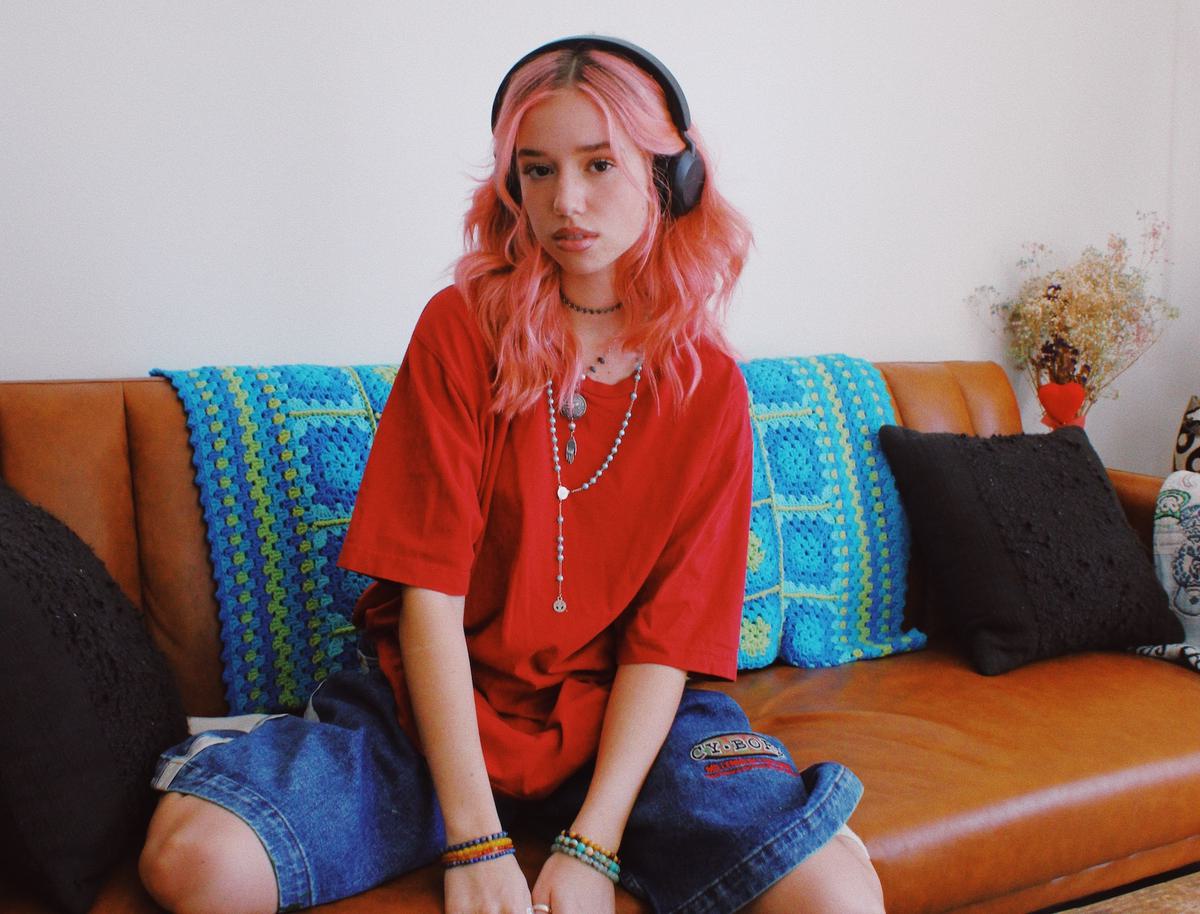 Kayla DiVenere's "Date Myself" blossoms with an infectious and playful candor
Furthering her stake in the music sphere, 19 year old actress Kayla DiVenere deals with the torment of the dating scene on her latest track, deciding she'd much rather "Date Myself"
Having already garnered a sizeable online following from an illustrious teenage TV career, with appearances in Love, Victor, Law & Order, and Light as a Feather to name a few, Kayla DiVenre is now amassing attention in an entirely different circle altogether for her steady stream of punchy and playful pop hits. At just 19 years old she pens songs directly from her diary with an unwavering and doe-eyed sense of truth; twirling moments in her life into catchy sentiments with universal appeal.
On "Date Myself" it is the tumult and tribulation of dating that provides the basis of the track, with Kayla cheekily concluding that with no other fitting options out there, "I kinda wanna date myself." Finding a rhythm somewhere between the 00's punk-inflected overtones of Olivia Rodrigo, and the rounded vocals of Tate McRae, the track is also constructed for mass appeal in its honeyed sound as well as in its relatable lyrics.

"Writing "Date Myself" reminded me of how beautiful it is to spend time by yourself and how important it is to be comfortable owning your self-love and high standards," Kayla explains of the track. "Being able to hear it back after writing it and to scream it at the top of my lungs has comforted me more than any guy has, and I hope it can comfort people too in any way they can relate to it."
In many ways Kayla writes music in equal measure to provide an outlet for listeners going through similar experiences, as well as for her own self reflection. A previous cut from her discography, "Megan Fox", tackled the toxicity and pressure of high beauty standards plastered across mainstream media, and its predecessor "PSYCHOPATH" raked over feelings of self-doubt surrounding a break up. Whilst they all represent a teenage girl having fun exploring a new craft and making anthems for like-minded individuals, they are also jewels memorialising the growing pains of adolescence with a buoyant, youthful, and unflinching honesty.