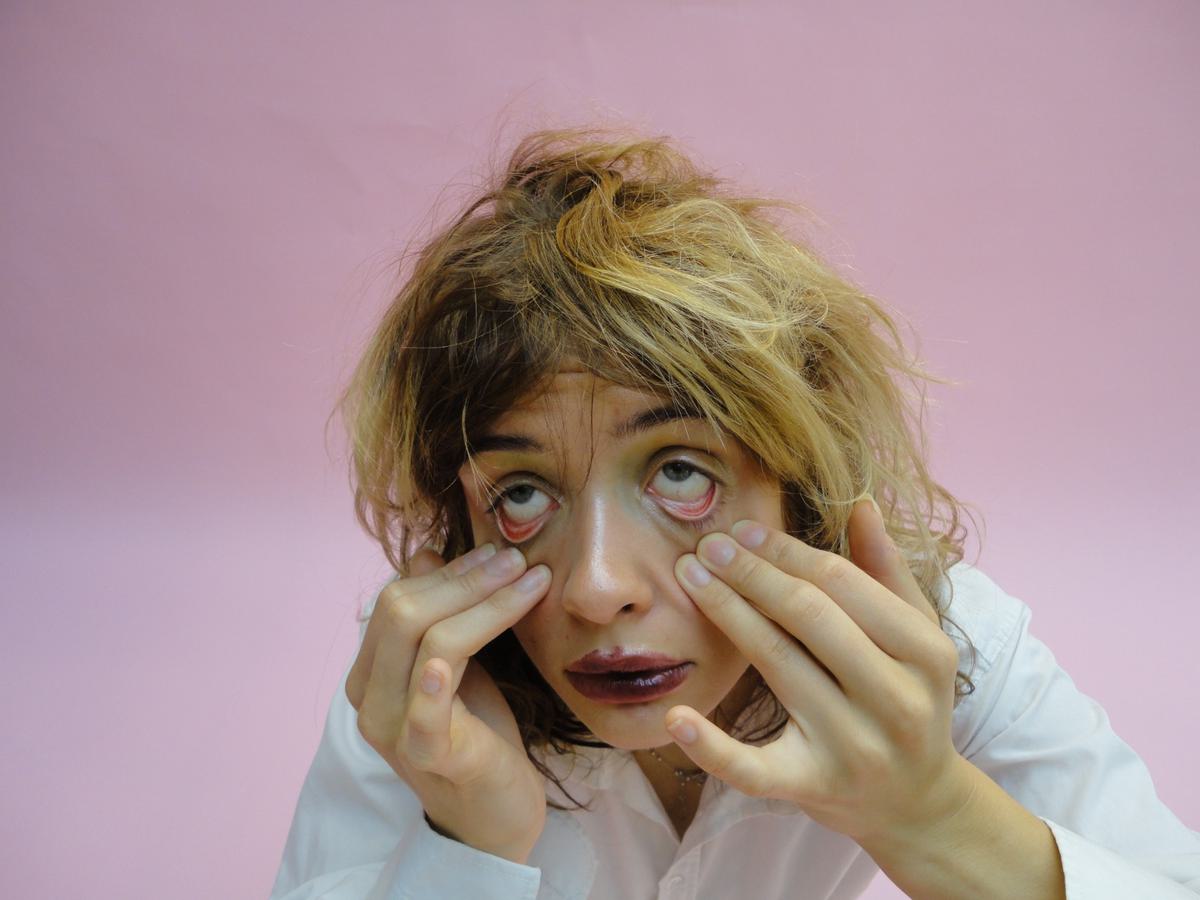 Kaeto dances with her inner demon in "Good Morning"
The 25-year-old newcomer Kaeto personifies her negative inner voice in debut single "Good Morning", a track with a brilliant conceptual through-line in both its sound and visual.
Advertisers have long wielded a powerful selling tool: personifying our ailments and emotions. It's a technique seldom used in pop music, but Kaeto does a masterful job in her new single "Good Morning". "This is ultimately a song about imposter syndrome," explains Kaeto, as the track embodies her negative inner voice in a way that's raw and primal yet very danceable. Co-produced by Pete Robertson, founding member of The Vaccines with recent production credits including Beabadoobee and Pixey, the concept has been well imbued within the very texture of its making.
On "Good Morning", the Scottish-born, London-based artist becomes the very incarnation of her most self-sabotaging thoughts. She plays the part so convincingly that the vocal was done in just a single take. "I enjoy writing by freestyle rather than note-taking or scribbling down lyrics, so the chorus here is from the original freestyle take. This makes it feel as though the songs write themselves, acting as a gateway to my subconscious of suppressed feelings and thoughts."
Speaking of the track's fruition, she furthers "This song in particular stemmed from feeling ridiculously uncomfortable in myself and my attempts to record music. I often feel quite embarrassed just to exist, so any position of responsibility or creativity can make my most uncertain inner voice come to life."
"I've often been told to give these negative assertions a name and so the song felt as though it was a manifestation of this process. In order to do this, and address some of those ill feelings about myself, I developed a character that I felt personified them. I hoped that in doing so, and seeing how ridiculous these things sounded out loud might enable me to dispel them."
Kaeto is already something of a Renaissance person, a captivating individual bubbling with eccentricities and ideas. She has a passion for mathematics and the visual arts, and has even done a short stint in clown school. But it feels like a film career may be looming around the corner for the 25-year-old artist, because she absolutely nails the role of Inner Negativity in the track's accompanying visual. The way she scoots, scoffs and screams in the video is utterly mesmerising, like Ozzy Osbourne at his most deranged.

Kaeto's new single is one of the most astonishing debuts in recent memory. Much like a poor self-image, this song is an earworm sure to stay with you throughout the day.