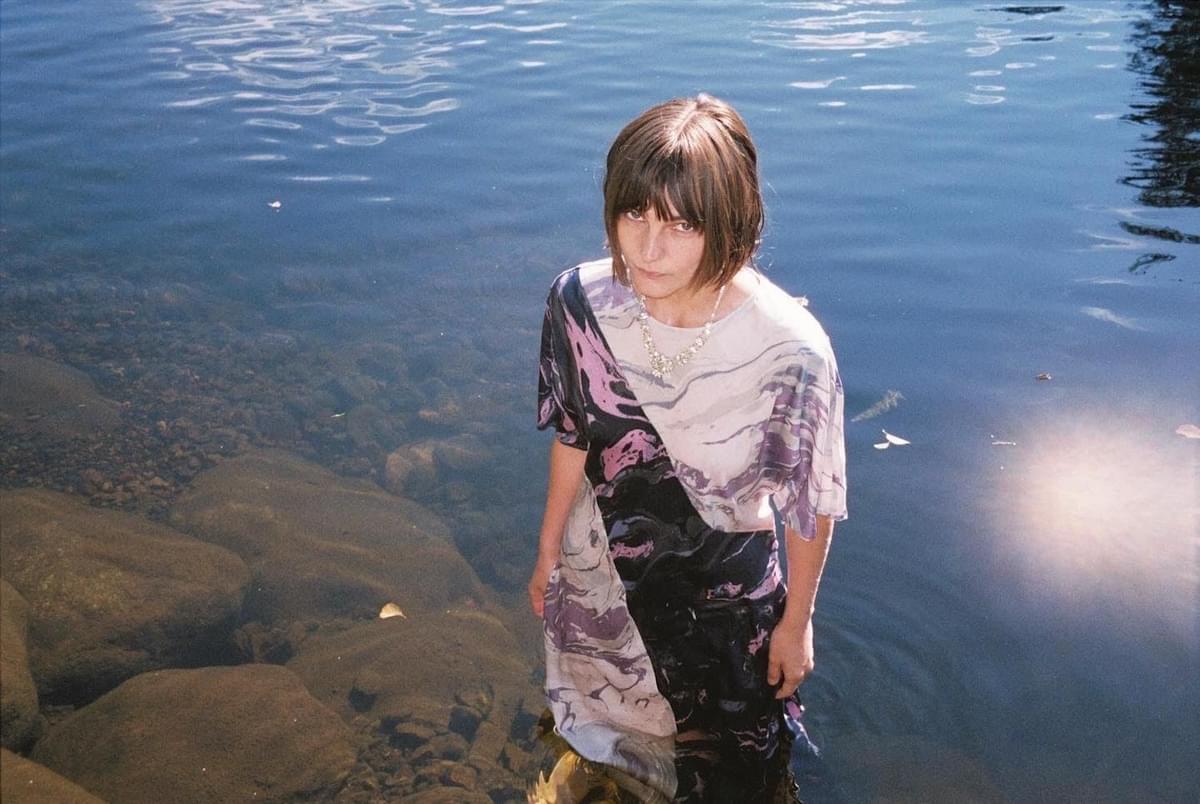 Jouska is her own judge, jury, and executioner in "Death Sentence"
Norwegian singer/songwriter Marit Othilie Thorvik aka Jouska – now a de facto solo artist – previews her forthcoming album with a gentle track that masks some terrifying revelations.
Previously, Thorvik had shared the Jouska name with Hans Olav Settem and, musically, "Death Sentence" continues within their medium of kaleidoscopic, bedroom pop. The new single also returns to a theme explored in the duo's "Born In Cash", that of being trapped in a relationship plagued by inertia.
"It's about being in a toxic relationship and the struggles of leaving," Thorvik explains. "It feels like you're gonna die if you stay and that you're gonna die if you don't."
On the surface, "Death Sentence" betrays any notion of stress. It flutters and floats like butterflies balancing on petals; the busy beat mimics the orchestral industry of nature while bathing in sunlight. It seems to symbolize the veneer of young love, a world of snuggling and constant selfies. Thorvik's lyrics, however, reveal no such pleasures.
"Can't believe I let you inside . . . leaving razor bleeds," she sings. "Drag me down and I'll be safe and sound/buried in concrete." Jouska's shocking candour is delivered in a dreamlike whisper, like writing in blood yet dotting the i's with hearts. Later, after excusing her own behaviour as a side-effect of prescription medication, she bluntly assesses her future: "Dress my body up in lace and gowns . . . and then cremate my face."
About it, Thorvik says, "You end up clinging on to it because it's all you've ever known." This statement could be interpreted as an allusion to continuing the Jouska moniker. Yet, in speaking of the album Suddenly My Mind Is Blank, due in February via Koke Plate, she promises that the vehicle is now very much her own.
""Death Sentence" was the first song I made for this album," she details. "I'm liquid when it comes to music. My mind is set on making something emotional and refreshing. Some people might find my music schizophrenic, but playing with different genres and moods is what makes Jouska what it is."
Her ability to express such an emotional palette is on full display in "Death Sentence" and should give hope to her song's character that - in being divided from two - one can be whole again.
"Death Sentence" is out now. Find Jouska on Instagram and catch her live at The Waiting Room on 15 March.
Get the Best Fit take on the week in music direct to your inbox every Friday