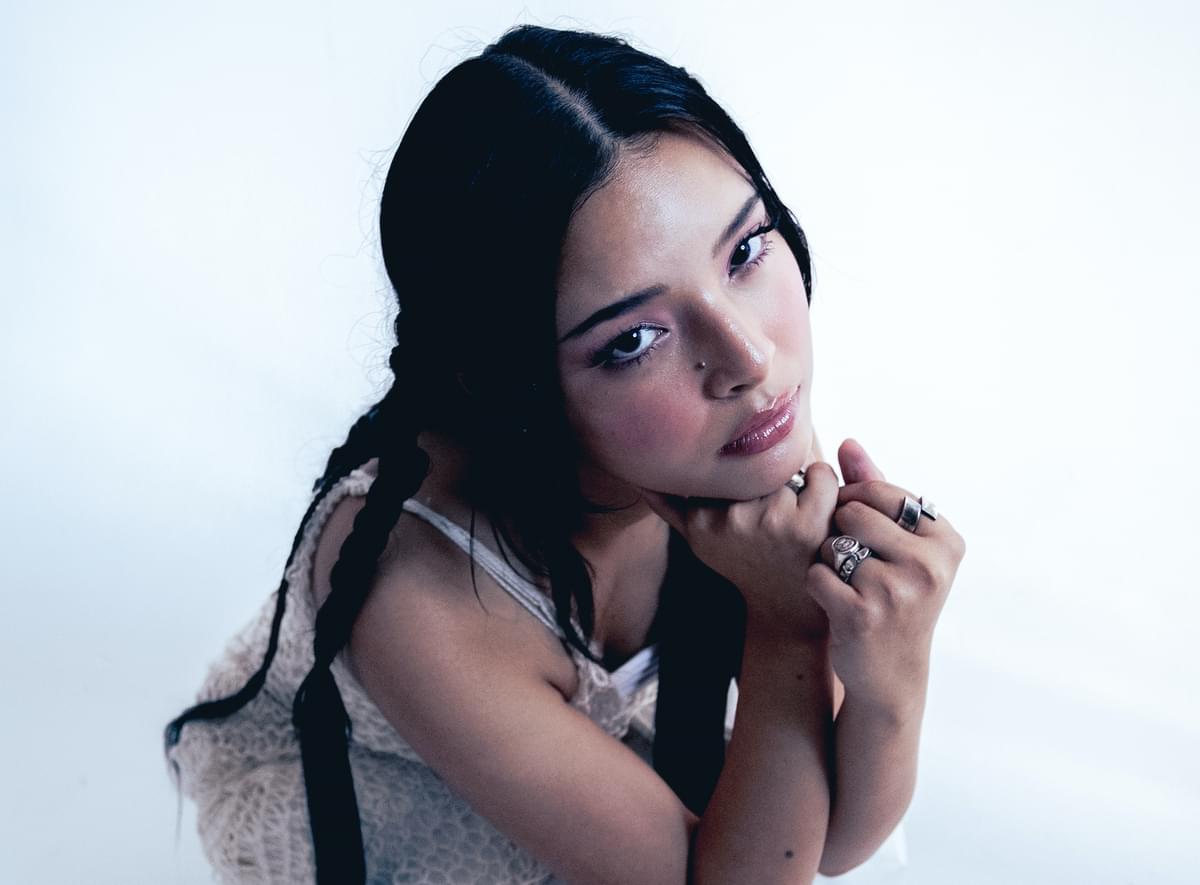 insha's "DGMTS" packs a small but powerful punch
Stacked with clean harmonies and gently syncopated synths, newcomer insha embodies a minimal yet demanding sound in "DGMTS".
"DGMTS" (which stands for 'Don't Give Me That Shit') might be outlandish in its titular representation, but insha channels her emotions with the integrity of a seasoned artist. It's a direct order, a statement from someone who knows their worth and won't play by anyone else's rules, but it's her neatly curated sounds that are a larger vessel.
Her second single to date, insha has newly repackaged her sound. 2020's "she's watching" introduced her layered vocal production and bedroom-pop instincts but was more ambiguous in feeling – "I'm not quite sure who I've become", "I really really feel alone", "give me a sign, tell me it's true", she sings. Now, insha, at 19 years old, is a different person than the middle teen who let it all wash over her.

The title of her new single comes from a deeper feeling, "In late 2020, I wrote it in a dark time in the middle of the night," she explains. "Up until a month ago, I really debated on whether I should soften some of the darker lyrics. It never felt right to do so – it didn't feel honest."
With her major influences ranging between Joji and Kevin Abstract to Beabadoobee and Billie Eilish, the latter's inspiration can be heard in the dark, whimsy intro to "DGMTS". As she begins to sing, there's an unsparing honesty that pulls insha ever closer to her predecessors, while carving her own lane with a cinematic instrumental climax.
"I wasn't completely done when Samir (producer) first went at it – it had a whole missing verse, and honestly I think it was really depressing. I write by letting random things come out of my mouth and sometimes being shocked at what comes spilling out. But that is music and that is art. Simply snippets of time. "DGMTS" captures everything I was feeling at the time in music – I couldn't be happier with it. Everything always gets better."
Get the Best Fit take on the week in music direct to your inbox every Friday