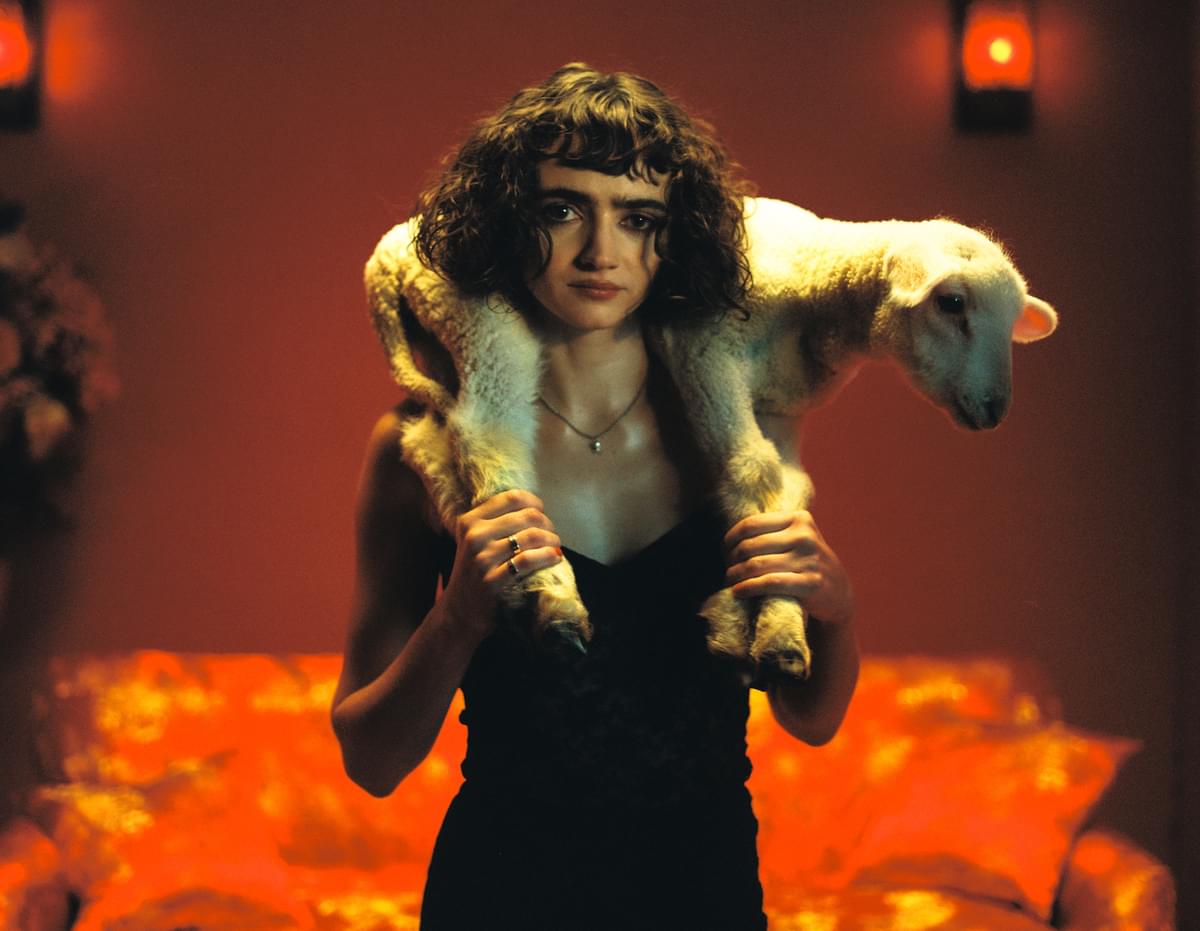 "Hooves" is Sir Chloe's slinky ode to setting boundaries
On the road to their debut album, which promises grunge-fuelled brooding and sapphic sketches, Sir Chloe make a pitstop at Satan's own petting zoo.
Most people's old school projects, if not tossed out as quickly as they were thrown together, are buried beneath blankets of dust in their parent's attic — but not Dana Foote's. Pitching a concert in lieu of a senior thesis, the Connecticut-born musician assembled a band that would swiftly transcend the corridors of Vermont's Bennington College to place the internet in a sapphic throttlehold.
Dubbed Sir Chloe after the moniker Foote used to give strangers at bars when she wanted to invent new histories for herself, the project began as a way to grapple with finding control amidst the innate chaos of life – interrogating that tension in the way she knew best, with love-aloof lyrics and intricate chord switches.
Fleshed out with feverish rhythms by new bandmates, Teddy O'Mara and Austin Holmes, along with her drummer brother Palmer Foote, the band's first major hits took shape on the floor of her dorm room. Including the exasperated lament on unrequited love, "Michelle", which would go on to capture the weary hearts of hopeless romantics the internet over, and accumulate more than 180 million streams on Spotify. Along with "Animal", it formed the foundations of Sir Chloe's debut 2020 EP Party Favors. A nine-strong body of melodic face-melters with a melancholy lilt that firmly stamped their name onto the hide of the US grunge scene.
Almost two years and multiple arena support slots later, Sir Chloe are entering a dark new epoch. One sown by new single, "Hooves", and inspired as much by Foote's academic study of Stravinsky and Bartók, as by her teen-hood fervour for anything Riot Grrrl. Produced by John Congleton (Lana Del Rey, St. Vincent, Angel Olsen) with songwriting contributions from Sarah Tudzin of Illuminati Hotties (Weyes Blood, Amen Dunes, Slowdive) – the single is a paradoxical romp, infusing the warm, campy whimsy of early Sir Chloe projects with a new-found narcotic bite.
It's a theme that extends deep into the veins of their upcoming debut album, I Am The Dog, where the band's relationship with chaos is never fully divulged. Instead towing the line between expression and concealment, and making a fetish of the unsaid with lyrics that are simultaneously frank and obscure. There is no denying, however, that the thumping heart of Sir Chloe remains Foote's vocal delivery which oscillates impulsively between campy nonchalance and reckless abandon, and promises even bigger things to come. Not bad for a glorified college project.
"Hooves" is out now via Atlantic Records, followed by debut album I Am The Dog set for release on 19 May 2023. Find Sir Chloe on Instagram.
Get the Best Fit take on the week in music direct to your inbox every Friday